20 Indoor and Outdoor 9-Year-Old Boy Birthday Party Ideas
This post contains affiliate links. As an Amazon Associate, I earn from qualifying purchases. I also earn from qualifying purchases made with other brands and programs. See my
privacy policy.
I cannot believe that my little boy is growing up as fast as he is. Just yesterday we were bringing him home from the hospital, brand new parents, hoping we could figure it out. Now, he's a curious and creative boy that is continually surprising us. With the knowledge that birthdays are coming, I want to have the best 9-year-old boy birthday party ideas ready for planning.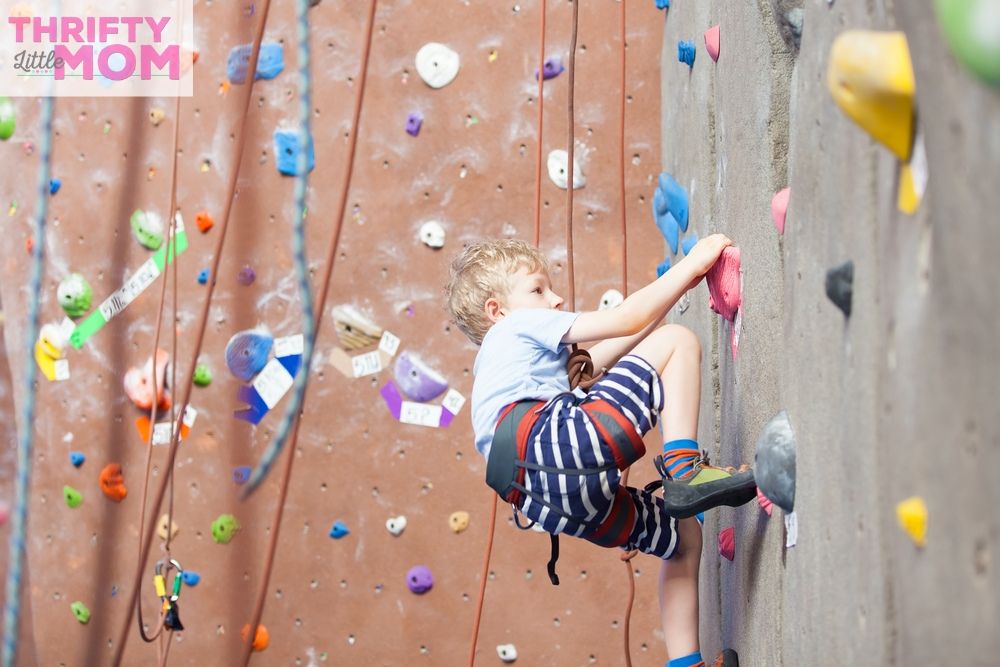 9-Year-Old Boy Birthday Party Indoor Ideas
Since birthdays happen year-round, its best to have activities that you enjoy despite what mother nature throws our way. My son and I are both winter babies, so I have been coming up with indoor activities since before he was even a twinkle in my eye. Plan a great party at one of these locations or pick a few events and make it a progressive 9-year-old boy birthday party.
Laser Tag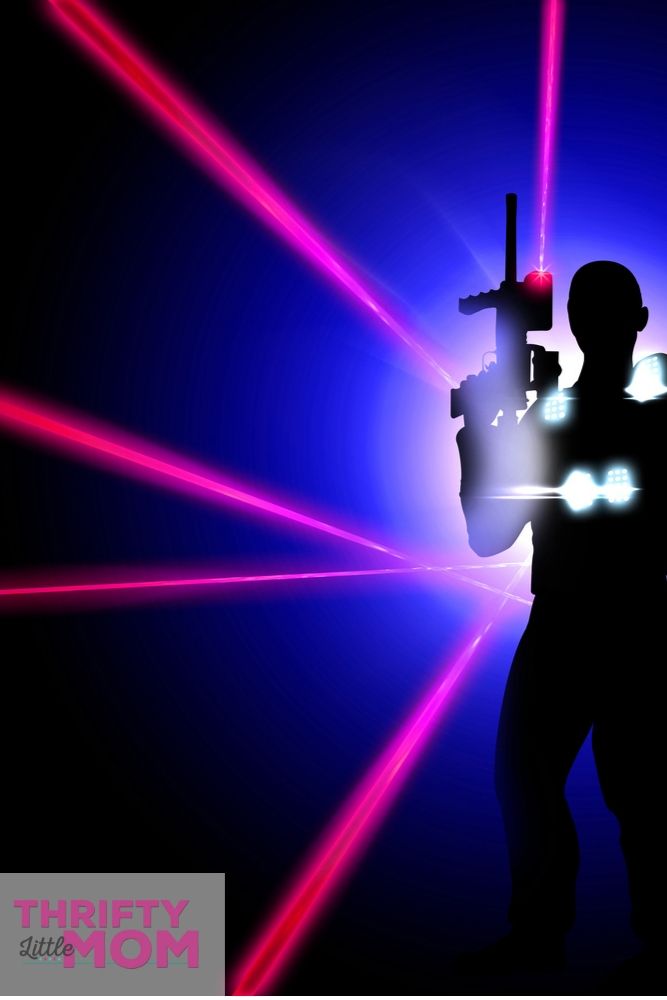 Running around an obstacle course blasting each other with lasers, this is the quintessential activity for a 9-year-old boy birthday party. If you are planning on playing laser tag, add in some extras like glow-stick necklaces and bracelets. You could even do some fun "war paint" before the party to enhance the theme.
Movie Theatre
Create a fun cinematic experience for your special boy with a movie theatre birthday party. With great movies coming out all the time, there is never a shortage of films. When you throw a movie theatre party, you book the theatre itself as a "private event." Most of the newer theatres offer packages that will include everything. From popcorn to a full menu service, these theatres will customize to give you a unique 9-year-old boy birthday party place.
Arcade Party
Kids love video games; this is no surprise. An arcade party can be more than just running around throwing quarters into machines and little hands open begging for more tokens. Create an arcade party with a few other ideas. Have an on-going leader board that shows specific games and what your group did. Have a decided air hockey tournament or fire-round of basketball free-throwing.
Mobile Video Game Trailer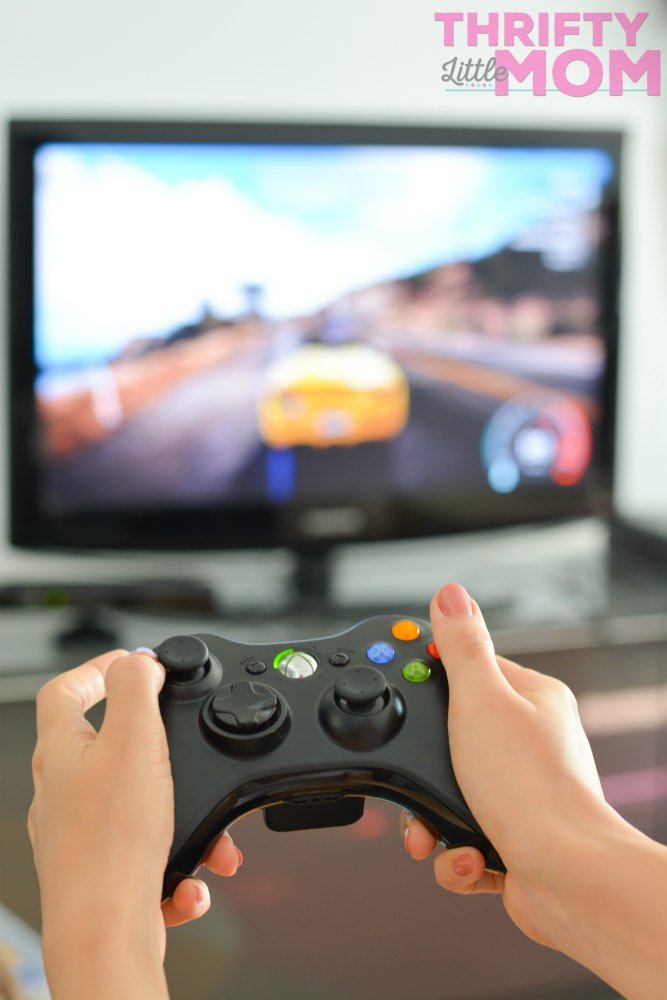 New on the scene, mobile video game trailers bring the party to you. These long haulers have huge TV screens and plenty of age-appropriate options. The kiddos hang out (Bonus: not IN your house, lol) in the trailer and binge several different gaming systems. These trailers are outfitted with significant lounging areas that make it comfortable for everyone to play and watch.
Black Light Bowling
Bowling alleys make it super easy to throw a birthday party. Adding in the fun of a black light makes the event cooler. Make sure you let all the attendees know that it will be blacklight. Encourage day-glow clothing and accessories to make it a WOW factor. Make this 9-year-old boy birthday party idea a bright and fun event with neon straws and birthday accessories that create a show-stopping experience. What are the coolest bowling alley's in America? See if one is near you!
Science Center
We always show our son that learning can be fun. Putting this into practice isn't hard at science centers. Unlike museums that may be a little lack-luster for him at this age, science centers pride themselves on excitement and exploration. They will provide fantastic interactive experiences that kids will love while also learning. See what exhibits your local science center has available. Call and see how they can help increase the birthday fun.
IMAX
An IMAX movie experience is fantastic at any age, but it can seem monumental at nine. These enormous screens that are two or more stories tall can seem infinite to a kid. The sound systems are more intense to give you the experience of not just hearing, but feeling the sounds. If you are lucky enough to have an Omni-MAX screen near you, I highly recommend that experience as well.
Indoor Rock Climbing
Getting kids active is always important to me. We want our kids to try every style of sport there is until they discover their passion. Rock climbing, in my opinion, is a near-perfect solo-sport. It is self-affirming and provides new challenges and great opportunities. It is terrific at developing hand-eye coordination and muscle groups, which is why it is always in my "favorites."
Indoor Trampoline Center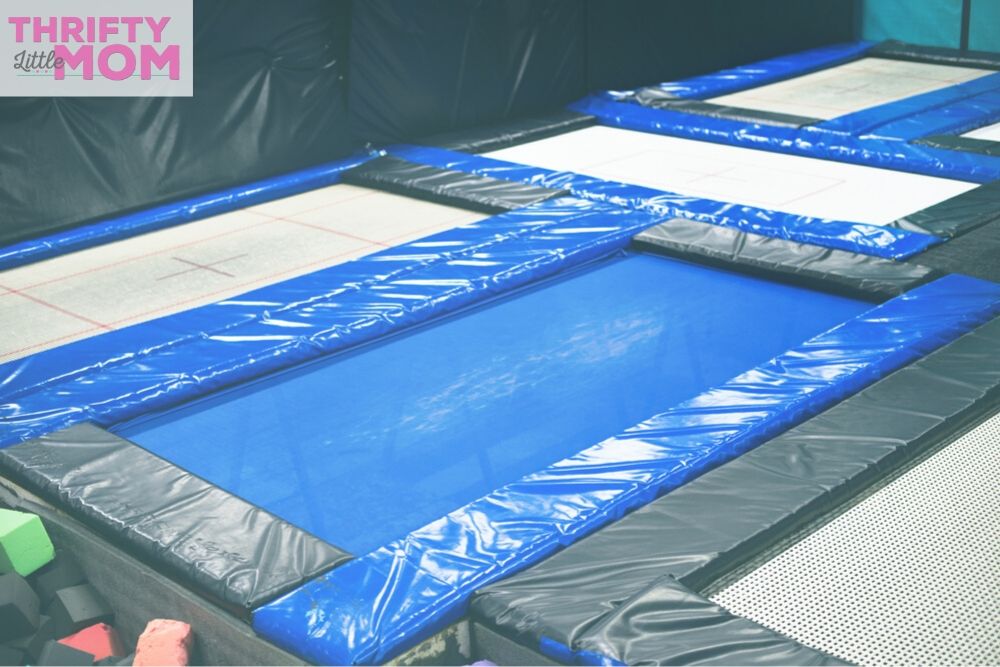 My son loves a trampoline park. His grandparents and I have taken him plenty of times, and it never gets old. There are so many activities to engage in at these locations that you will continuously find entertainment. I love obstacle courses and foam pits. The centers provide challenges for all ages and abilities, making a tremendous 9-year-old boy birthday party idea!
9-Year-Old Boy Birthday Party Outdoor Ideas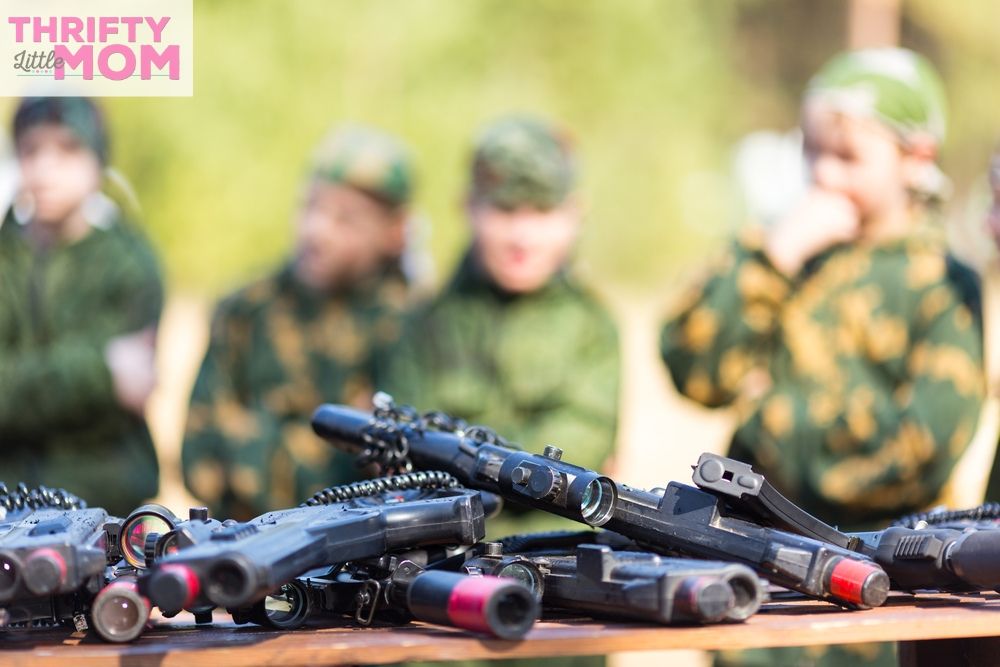 If you know that you will have weather on your side, then throwing a great party is easy; narrowing down the fun will be the hard part with so much to choose from. You may have a facility near you that offers several of these activities in a party bundle. Pick your favorite 9-year-old boy birthday party idea places from my list!
Putt-Putt Golf
Around the age of 9 is when putt-putt starts to become a great experience. Hand-eye coordination is much more tuned-in, and kids can begin to perfect their technique. I love the crazy themed courses with bright colors and fun characters. Some of the best putt-putt courses in the country could be right near you!
Go-Carts
Be advised; not all go-carting locations are for young kids. Make sure you do a little research to find out if the age, weight, and height minimums are available at the place you choose. Child go-carting minimum height is around 4ft. With smaller, petite kids, they could be saddened if they have to miss out on the fun due to this oversight. The excitement is solo driving is within their grasp now that they are nine!
Ropes Course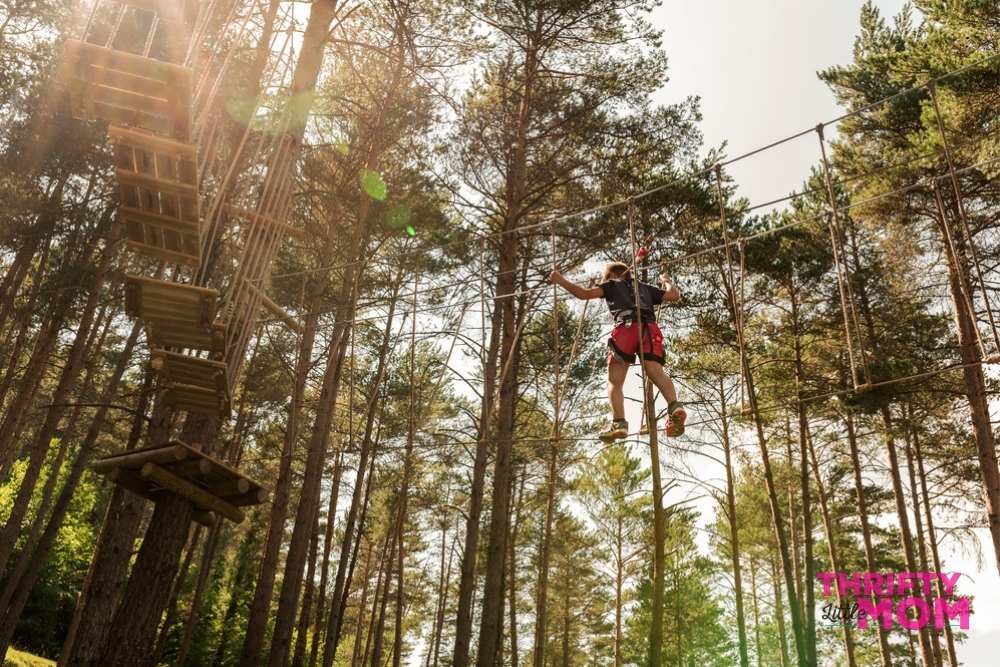 These tree-top obstacle courses are popping up all over, just waiting for you to come and experience them. I love the thrill of being up high and wandering around the flora with a harness and helmet. You feel like a regular Tarzan (in my case, Jane). Most of these tree-top experiences will have zip-lining and climbing walls too! With all that fun and exercise, you will have made a very memorable 9-year-old boy birthday party.
Batting Cages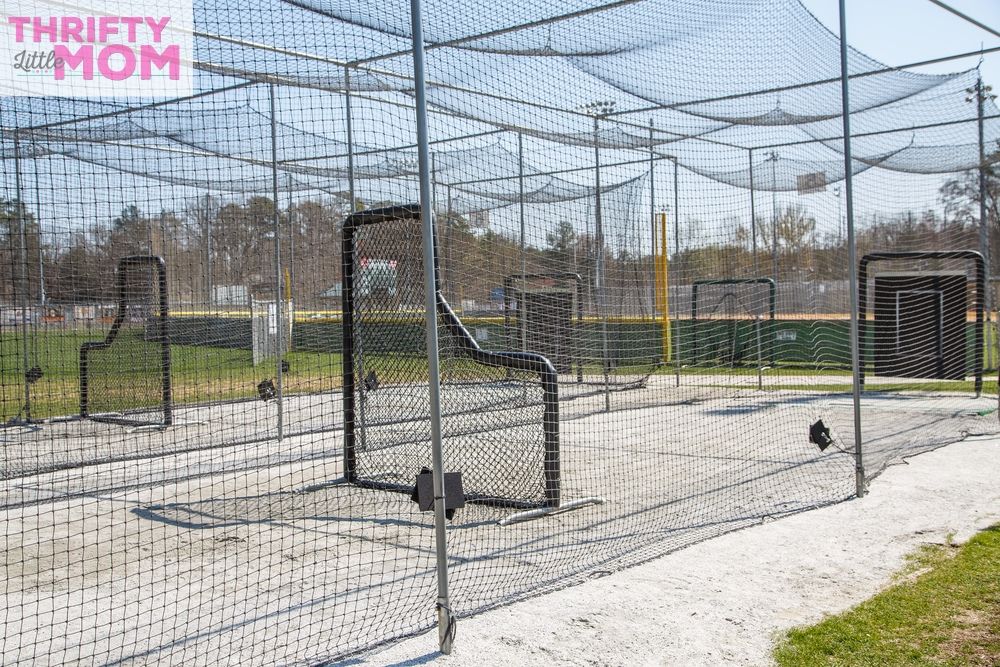 Nine is a massive year in growth and development for kids. Their skills are improving rapidly, and now would be a great time to engage them in a batting cage. When my dad used to take me, it was exhilarating. I loved the challenge and adrenaline rush of a baseball being tossed to you every 30 seconds. Gripping the bat, I would dig in and SWIIIIIIING! CRACK! The best feeling in the world to successfully nail that ball back into the net.
Camping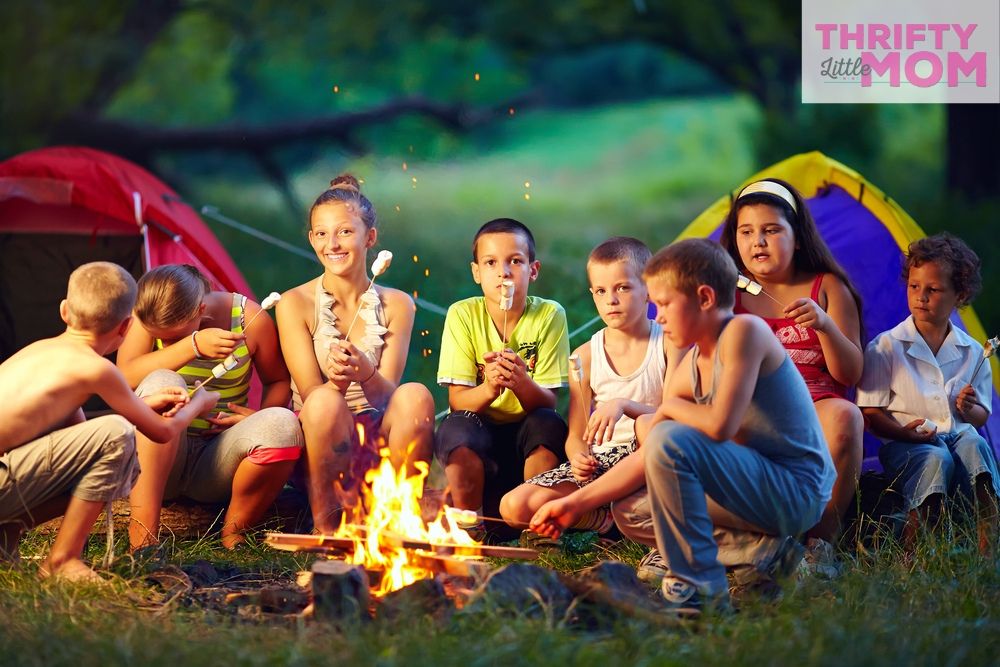 Tent camping is so much fun as a kid. Sitting around the fire with your friends making s'mores and talking under the stars is a great experience. I love this for a thrifty party option. You can camp in so many locations for very little money. There are plenty of National Forest camping areas to choose from that provide a safe environment to enjoy. You can also do this from a friend's backyard. If the weather is good, you could incorporate a fun outdoor movie night into the mix as well!
Paint Ball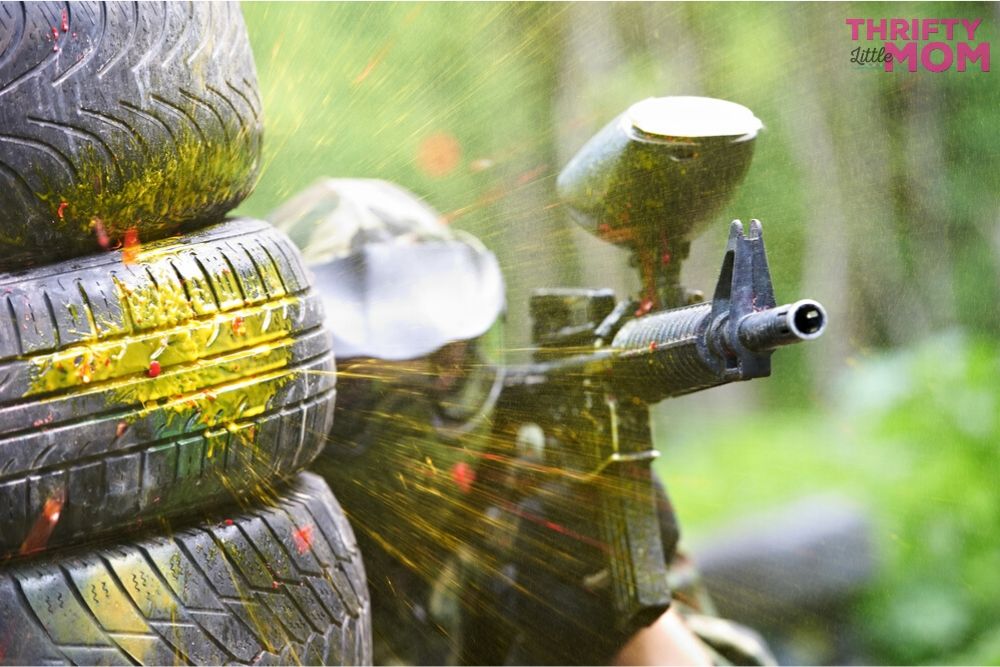 Every nine-year-old wants to play paintball. If they have played any first-person shooter game at this point, they will be stoked. Always look at the essential facts before going. Make sure everyone in the group has proper attire before arriving at the paintball course. Low-impact paintball is the recommended level for nine-year-olds, but since ten is when they switch to "regular impact," you may choose to go that route.
Pool Party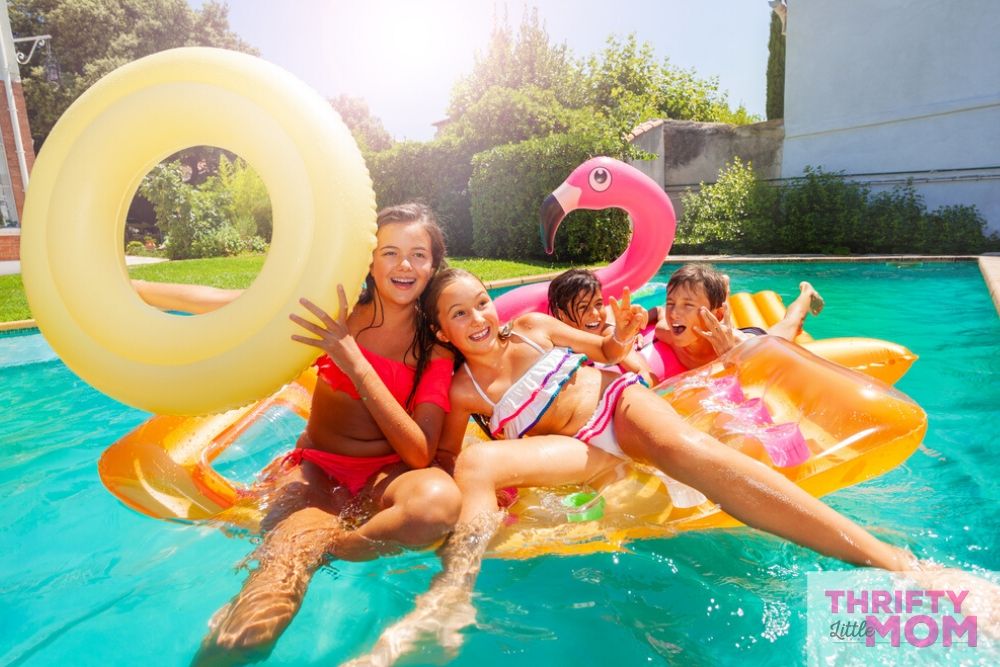 As a winter baby, I was always very envious of those that could have a pool party. Don't discount this a great 9-year-old boy birthday party idea. A pool party can be a memorable event with choosing fun pool party themes and ideas. Get the kids even more exciting with new and classic pool party games. Enjoy the beautiful weather that pool parties are known for and throw one of the best birthdays yet!
Zoo or Animal Preserve
I was always fascinated by animals as a kid. Anytime I was able to go to a petting zoo or the elaborate Asheboro Zoo here in North Carolina; I was on cloud nine. There are so many options when it comes to animal experiences. You can enjoy a camel ride, feeding a giraffe, or learn to milk a cow.
Tour a Football Stadium
Of course, this doesn't have to be a football stadium; it can be whichever sport is currently attractive to your child. You can contact the stadium, and they will have times available that you can experience the stadium without the madness of the crowds on game day. Imagine the look on your 9-year-old's face when he steps onto a professional field. It will be an experience he will never forget.
Car Drifting
All little boys love fast cars. Find a car drifting or racing experience near you. This activity allows your child to ride with a professional driver that is trained to do all sorts of driving tricks. Kids will be blown away by the high-speed nature of this opportunity. Whirling and swerving through courses, burnouts, and all the horse-power will leave them speechless.
I hope that these activities help you in your quest for 9-year-old boy birthday party ideas. Have fun making memories that will last a lifetime.
Nerf Party
When it was all said and done we ended up going with a Nerf Party. In our case we had planned to have it outside but when the weather didn't cooperate we had to move it inside.
Nerf 9-year-old-boy birthday parties can be held at parks, community centers, or in a backyard. Everyone brings their guns, you order a little ammo and you have a blast (pun intended – Boom).
I hope you got some good ideas from this post!
Before you go, check out my thrifty little Stress-Free Kid's Birthday Bash Printable Planner!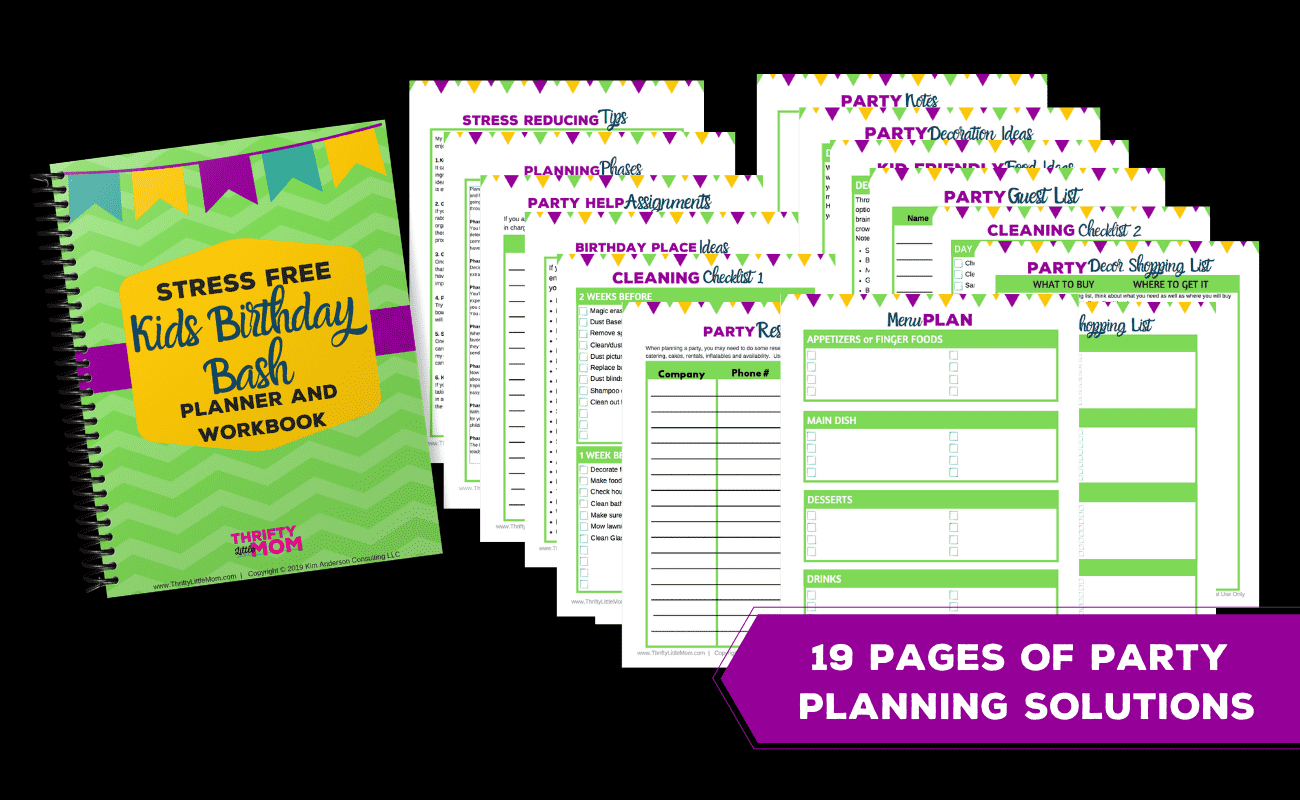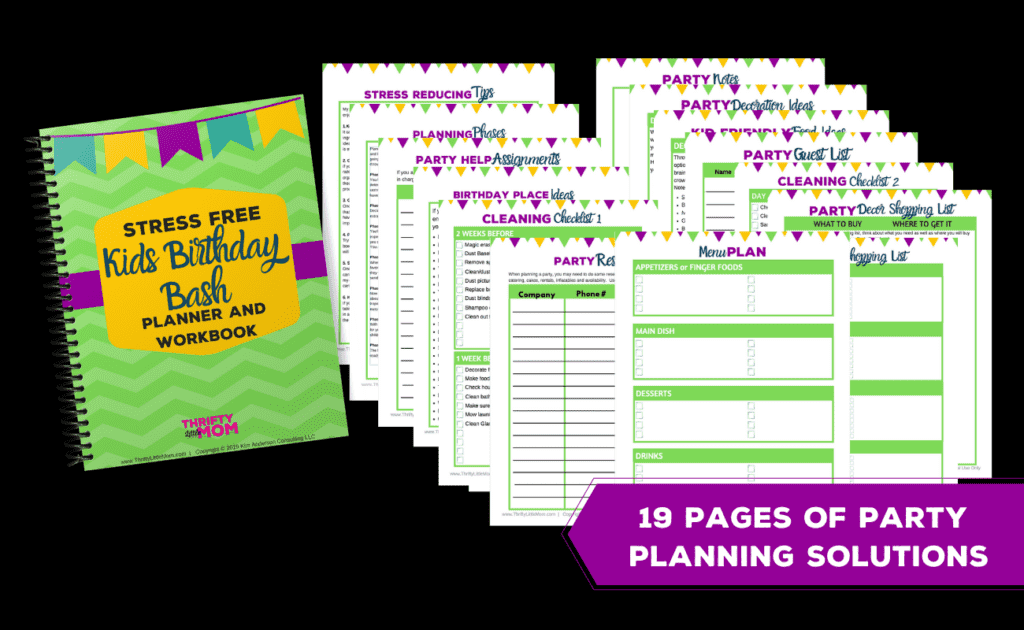 ---
Pin this post for later!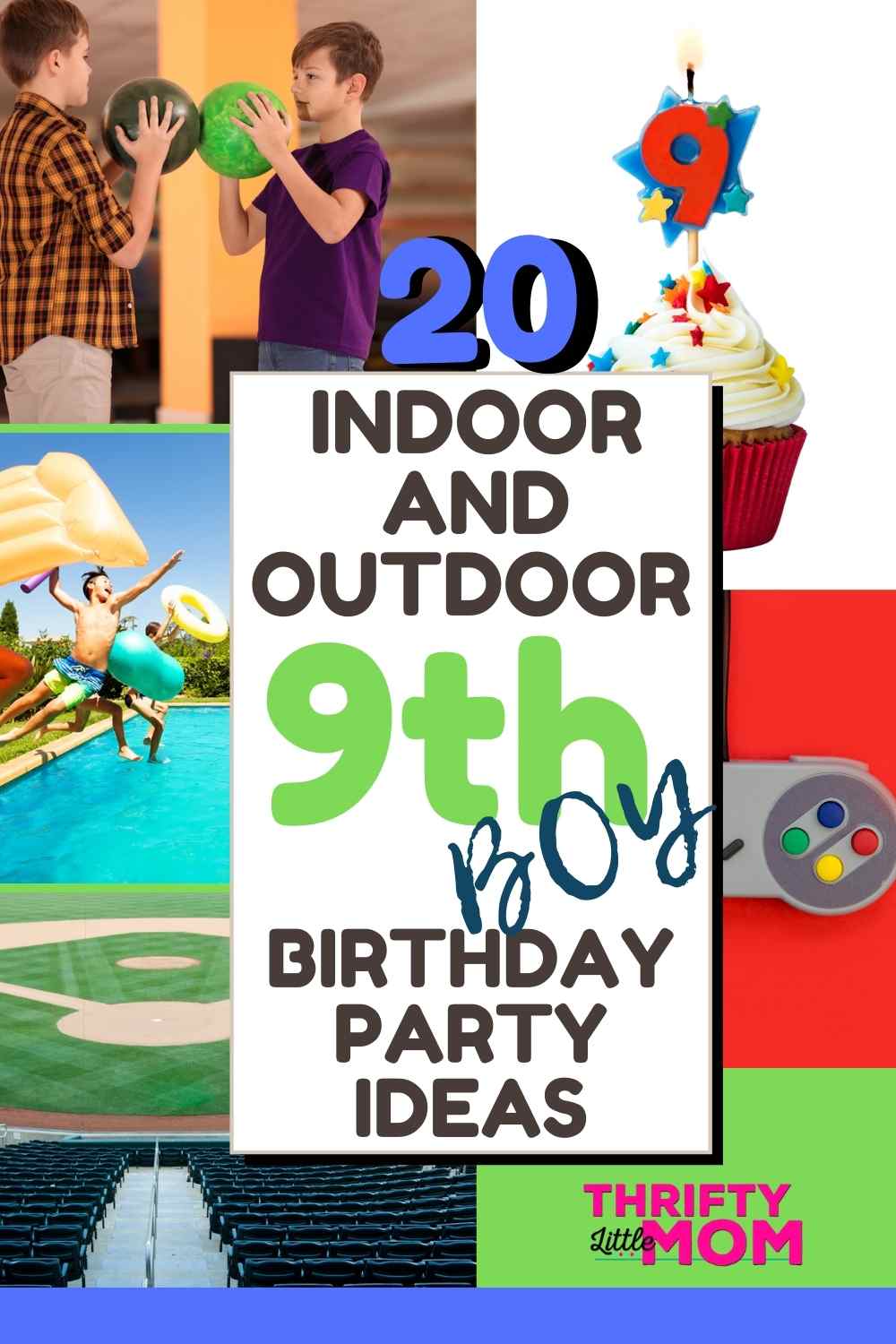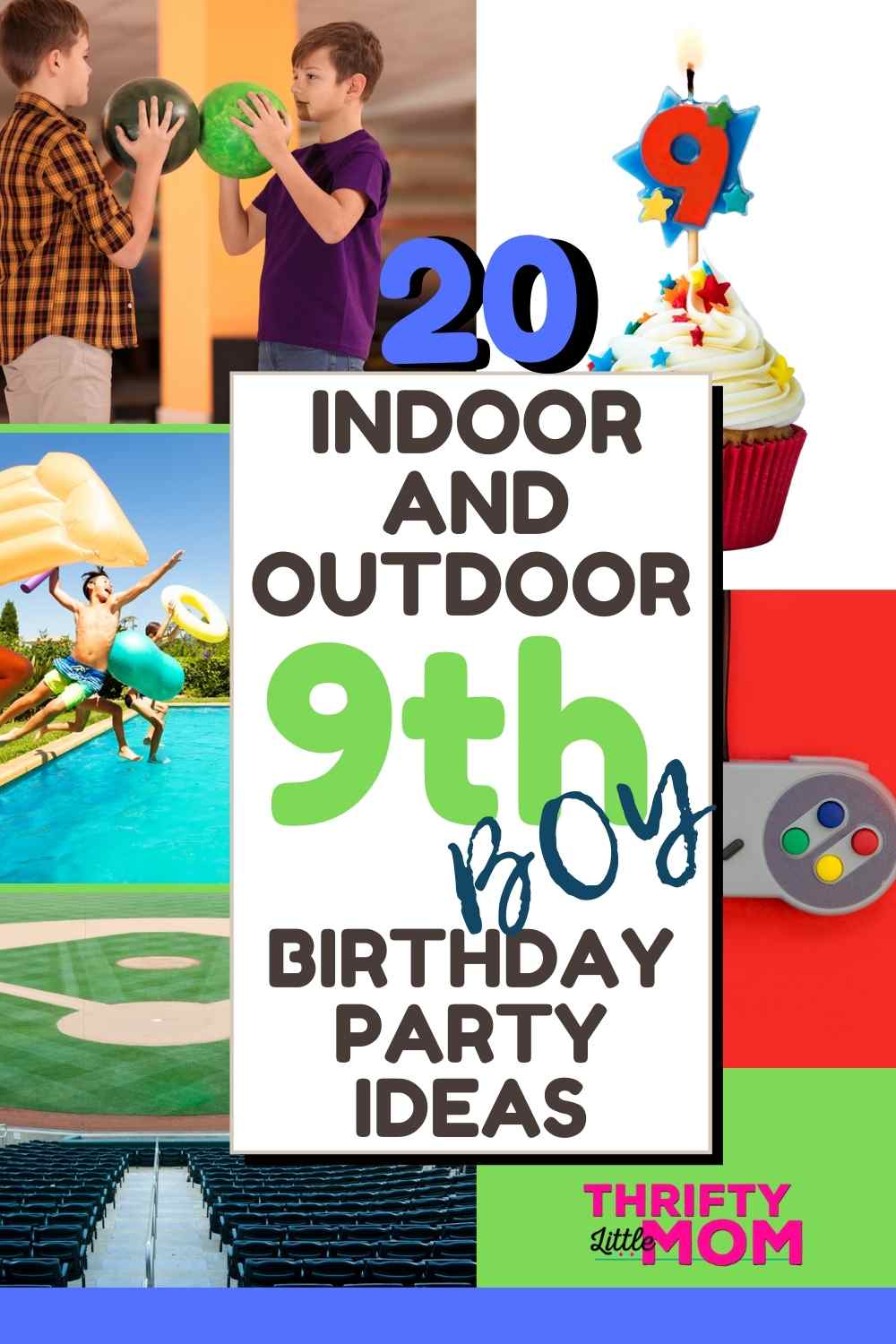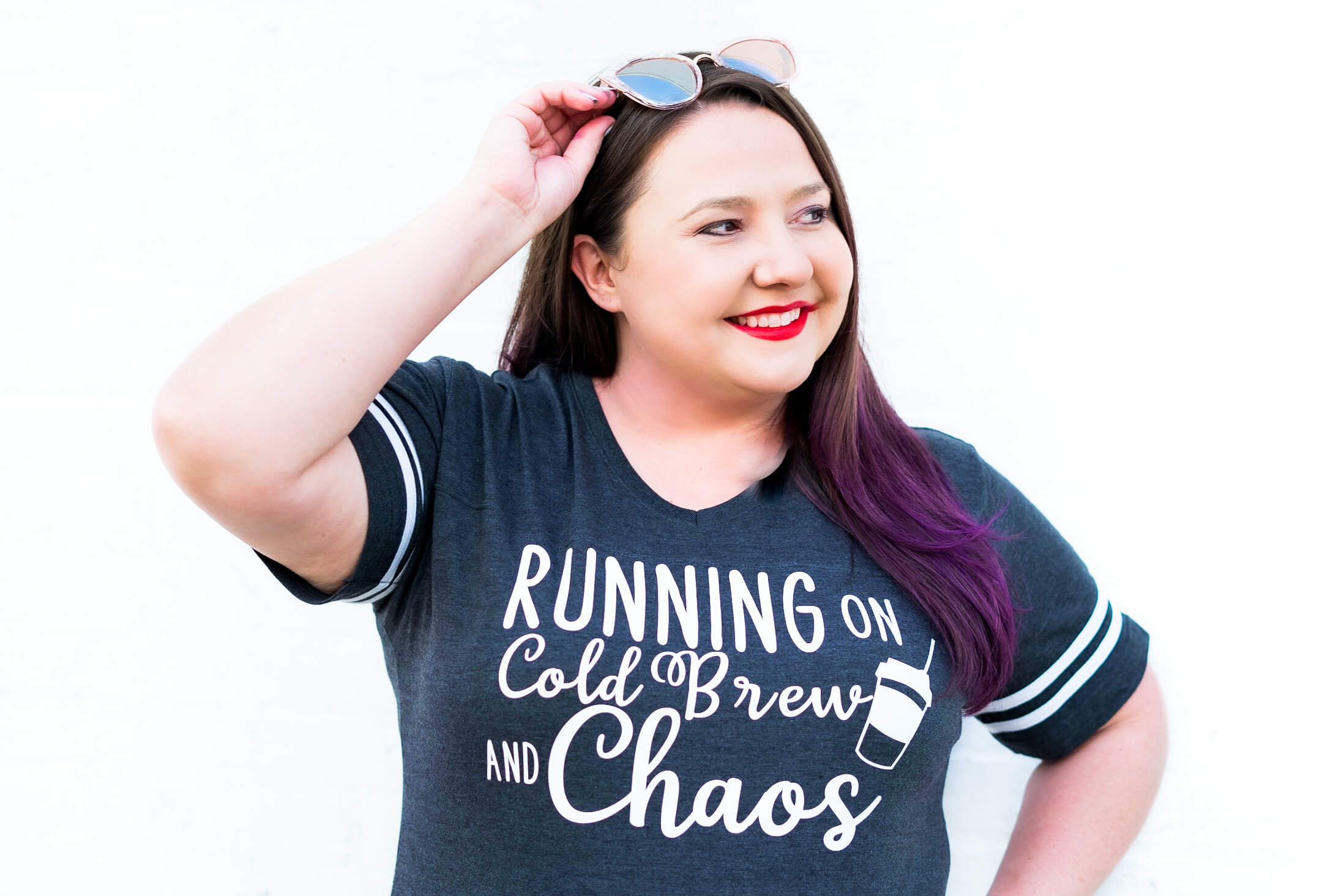 Kim Anderson is the organized chaos loving author behind the Thrifty Little Mom Blog.  She helps other people who thrive in organized chaos to stress less, remember more and feel in control of their time, money, and home. Kim is the author of: Live, Save, Spend, Repeat: The Life You Want with the Money You Have. She's been featured on Time.com, Money.com, Good Housekeeping, Women's Day, and more!
Summary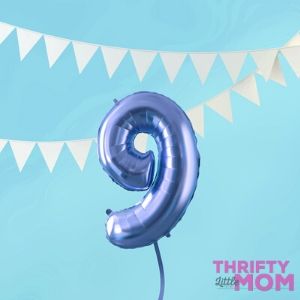 Article Name
20 Indoor and Outdoor 9 year old boy birthday party ideas
Description
Young boys love anything action-packed and fast-paced. Try keeping up with their energy using one of these 9-year-old boy birthday party ideas.
Author
Publisher Name
Publisher Logo