Easy Louisiana Red Beans & Rice
This post contains affiliate links. As an Amazon Associate, I earn from qualifying purchases. I also earn from qualifying purchases made with other brands and programs. See my
privacy policy.
This post contains Amazon Affiliate links.  If you click the link and make a purchase, I make a small commission that keeps this blog up and running!  For more info check out my privacy policy.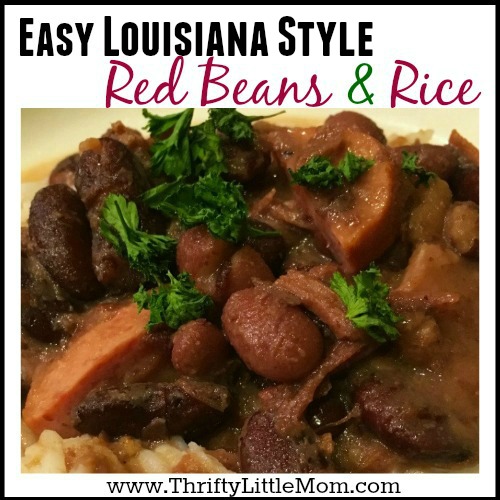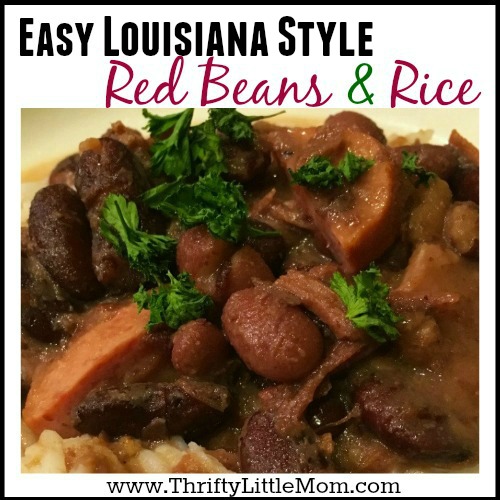 Hi there and happy Mardi Gras from this transplanted Cajun! Last year I shared my take on King Cake for those of us who are unable to get the real thing. I also shared my super easy Jambalaya recipe.
This year Red Beans and rice is on the menu! I use the same smoked meat as in the Jambalaya, but if you are unable to get turkey tasso have no fear because you can substitute any smoked meat-pork or turkey plus your favorite smoked sausage.
A little lagniappe (extra) history lesson: Red Beans & Rice was traditionally served on Mondays. You see-Monday, being wash day, was a great day to cook such a fix it and forget it meal since it allowed time for laundry to be done while the beans cooked for a couple of hours and left over pork from Sunday's dinner could be added to the meal.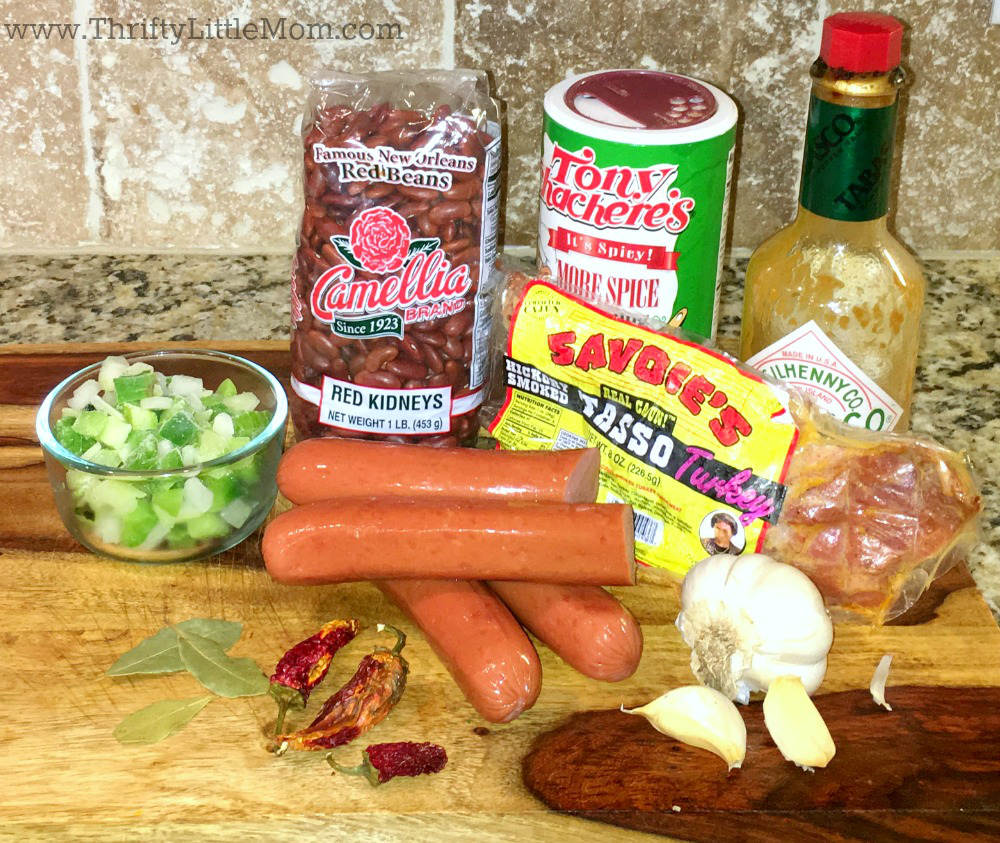 Ingredients: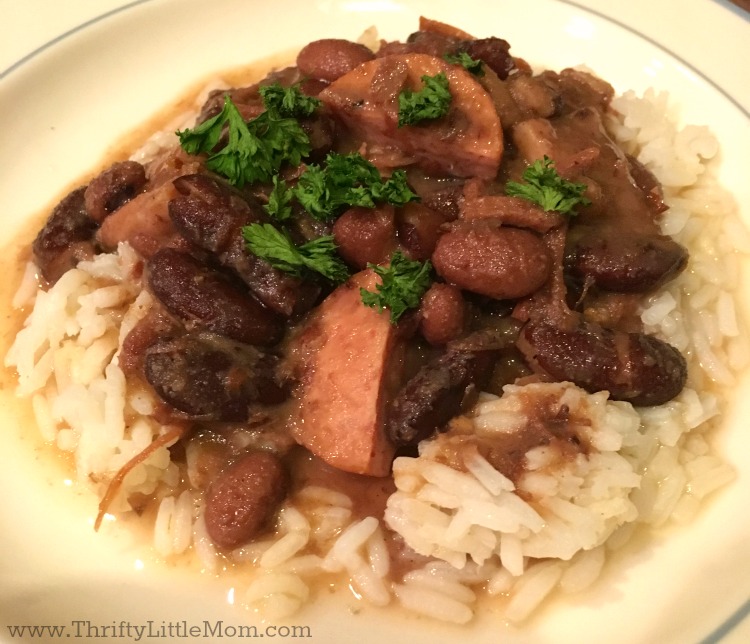 Directions:  
Rinse beans and soak in a large pot of water overnight.
The next morning, drain the pre-soaked beans, add 6 cups of water and cook over high heat, boiling for 30 minutes.
Reduce heat, add bay leaves, tasso and seasoning.
Next, slice sausage links and place in a skillet on med-high heat, add mirepoix and stir occasionally until sausage is browned and veggies are transparent-about 10 minutes.
Combine the sausage and veggies into the pot of beans, cover and simmer for about 1 ½ -2 hours adding the parsley in the last 30 minutes.
If you like your meals on the spicy side, add cayenne pepper, Tabasco or even sliced jalapenos; comme tu desir- how you like it!
As with most authentic Louisiana dishes, if you're serving a crowd make it go further by serving it over rice or lagniappe (a little extra): serve with corn bread on the side-Ca c'est bon cher (that's good dear)!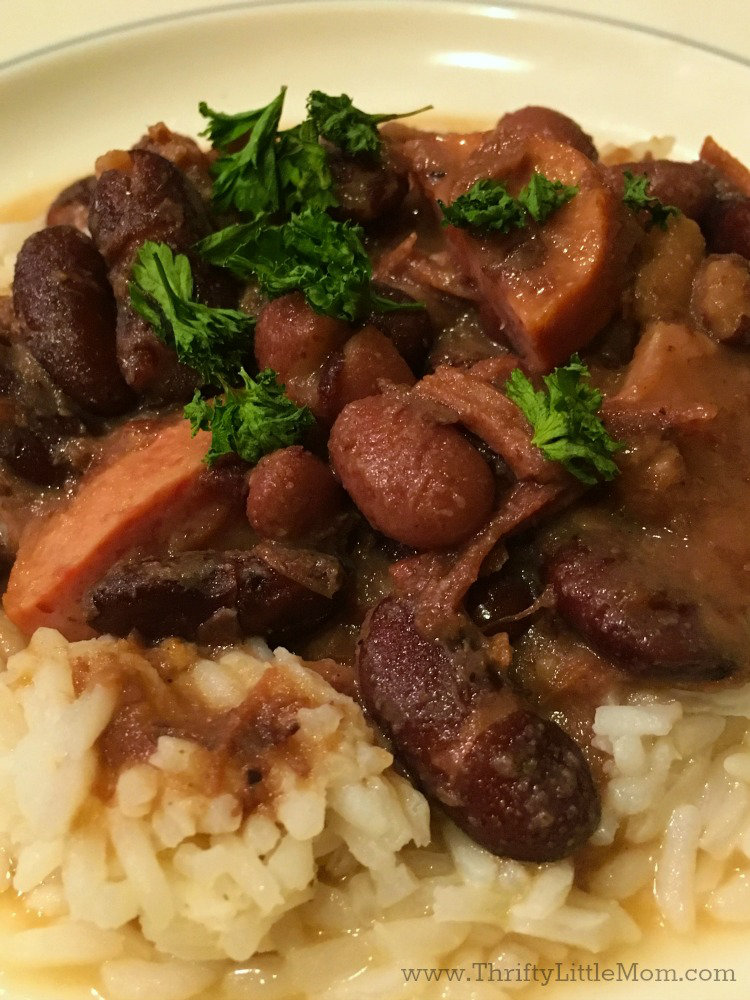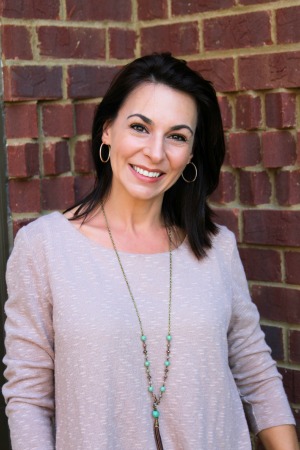 Hi, I'm Rhonda! I have a wonderful, caring husband, 3 beautiful, sweet & smart girls and a fluffy little dog who thinks his job is to be my bodyguard!  Entertaining is my thing and I can do so (to my standards) on a dime.  Lastly, my whole family and I are foodies; I love preparing and eating a variety of healthy meals much of which I love to share with readers.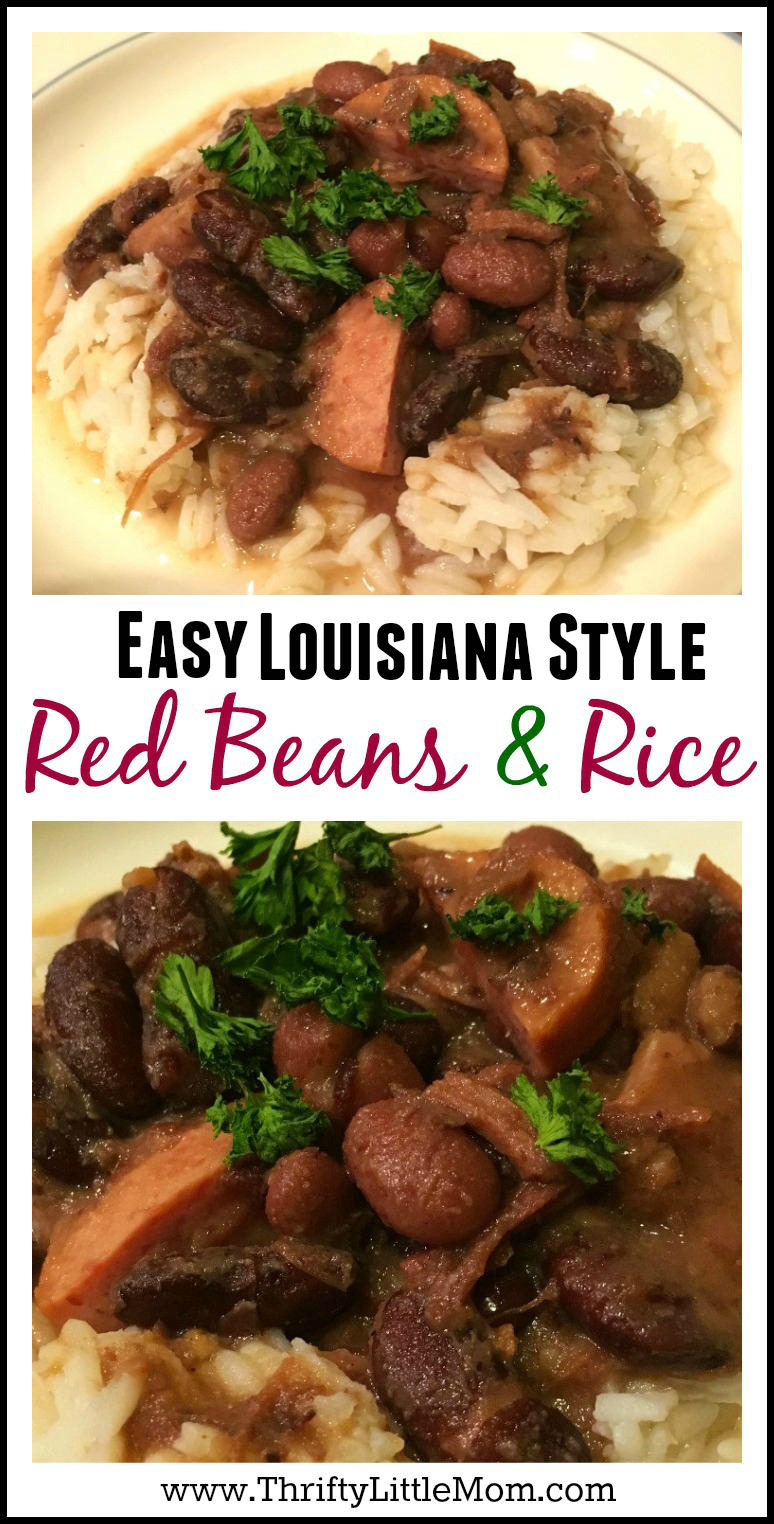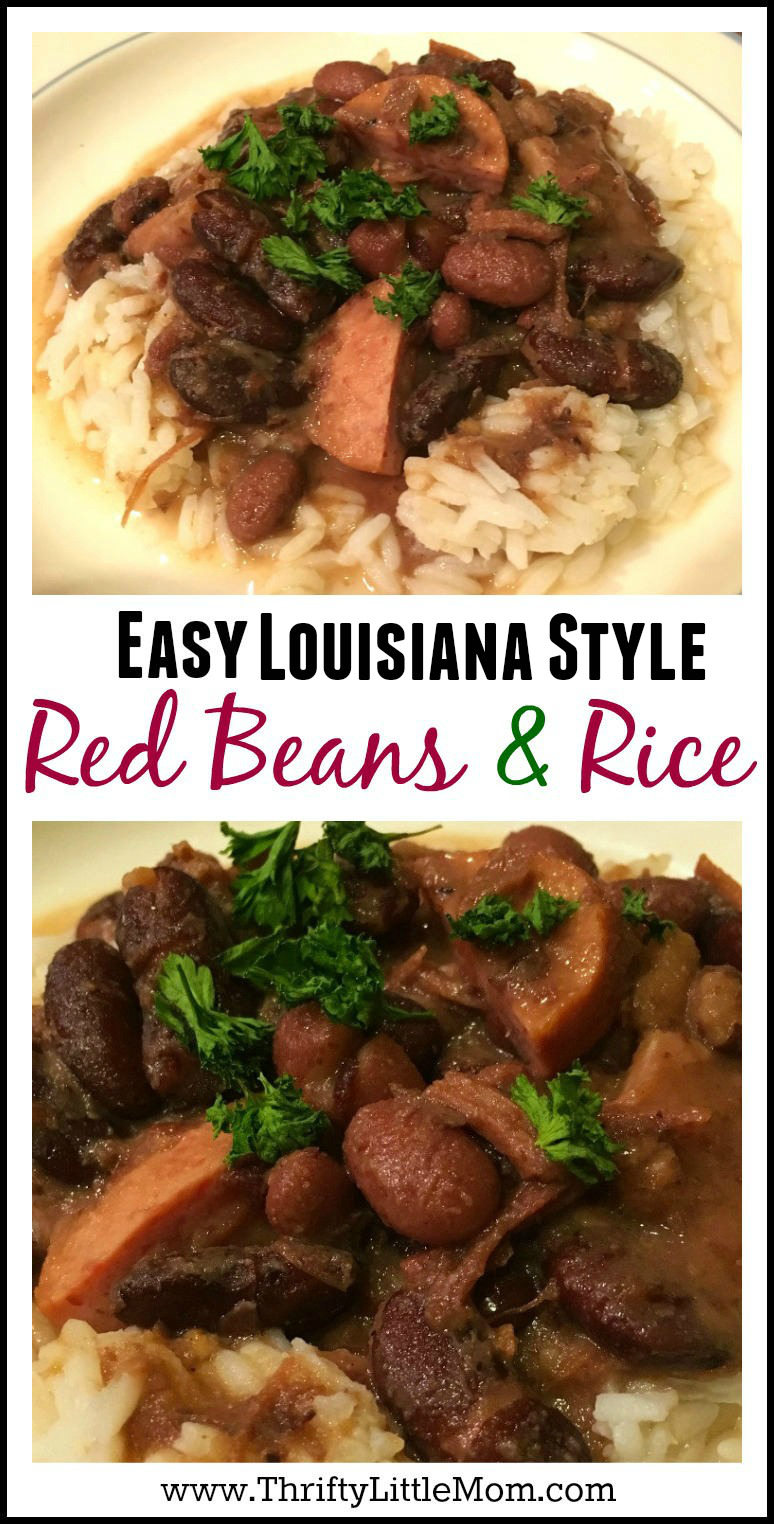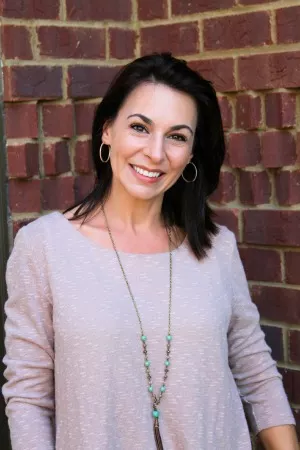 Rhonda is the owner of My Symphony Seasonings, LLC located in Georgia. She has a passion for good food, health & entertaining which was the perfect combination for creating My Symphony Seasonings, a company that encourages you to cook and eat whole foods, close to nature by providing original recipe blends of organic herbs & spices, free of fillers and artificial preservatives to add flavor, richness and health benefits to your dishes!