Apple Fritter Cinnamon Rolls
This post contains affiliate links. As an Amazon Associate, I earn from qualifying purchases. I also earn from qualifying purchases made with other brands and programs. See my
privacy policy.
There is one main thing that I look forward to in Fall beside bonfires and pumpkin flavored coffee.  And that my dear friends is apple fritters AKA apple uglies which is where this apple fritter cinnamon roll recipe got it's start!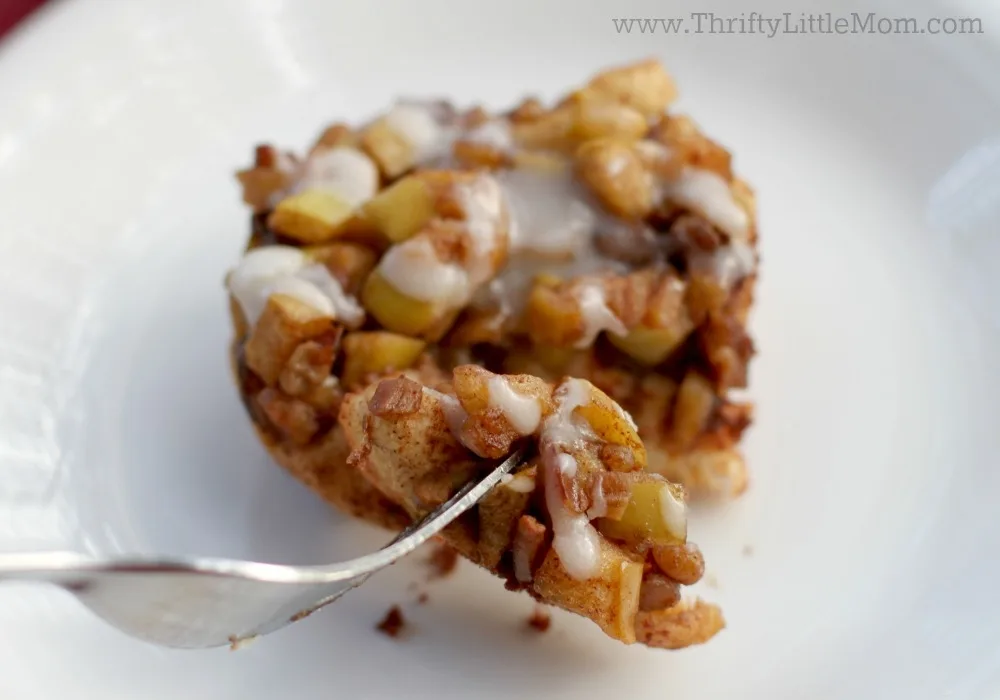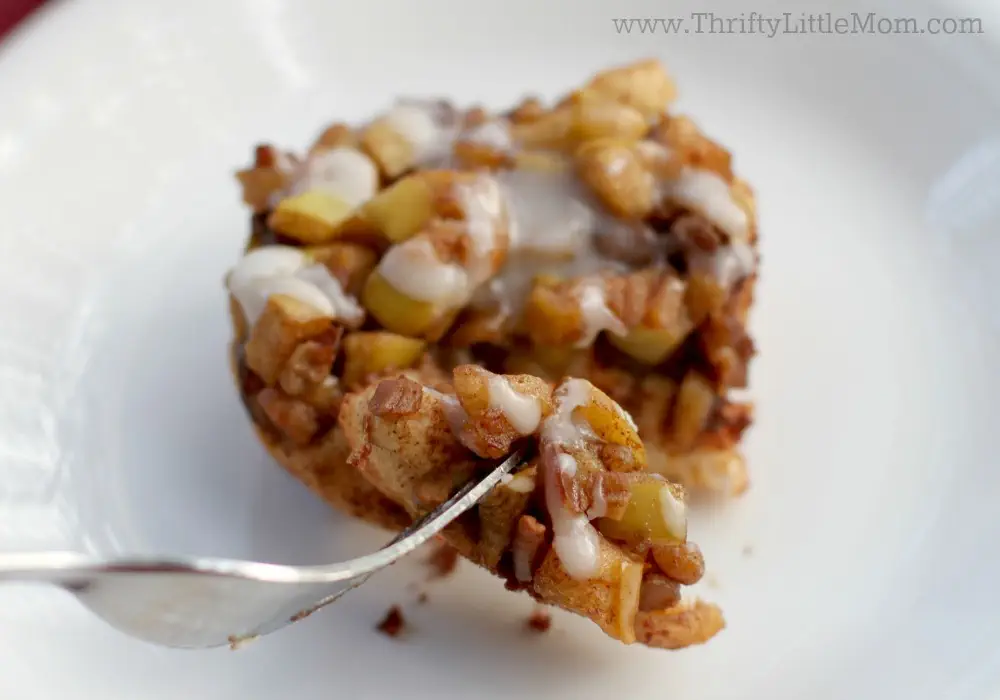 The sweet, apple infused cinnamon delights are my favorite dessert in the whole world.  Each fall I convince my friends to head to Ellijay, GA with me to go apple picking but my main objective is to stop off at little country store on the side of the road and snag myself an apple fritter.  
Now in Elijay, they don't mess around with Apple Fritters.  They are about the size of a Frisbee.  So that's why I only get one per season and I enjoy it almost as a meal replacement because they are basically giant doughnuts.  When I was pregnant with twins last winter I had a real craving for these things and decided to come up with my own awesome way to make a smaller, similar dessert that I could make at home and enjoy in moderation!  
So here is my super easy apple fritter cinnamon roll recipe.  You're gonna wanna probably make a stash of these while the kids are school and keep them all for yourself!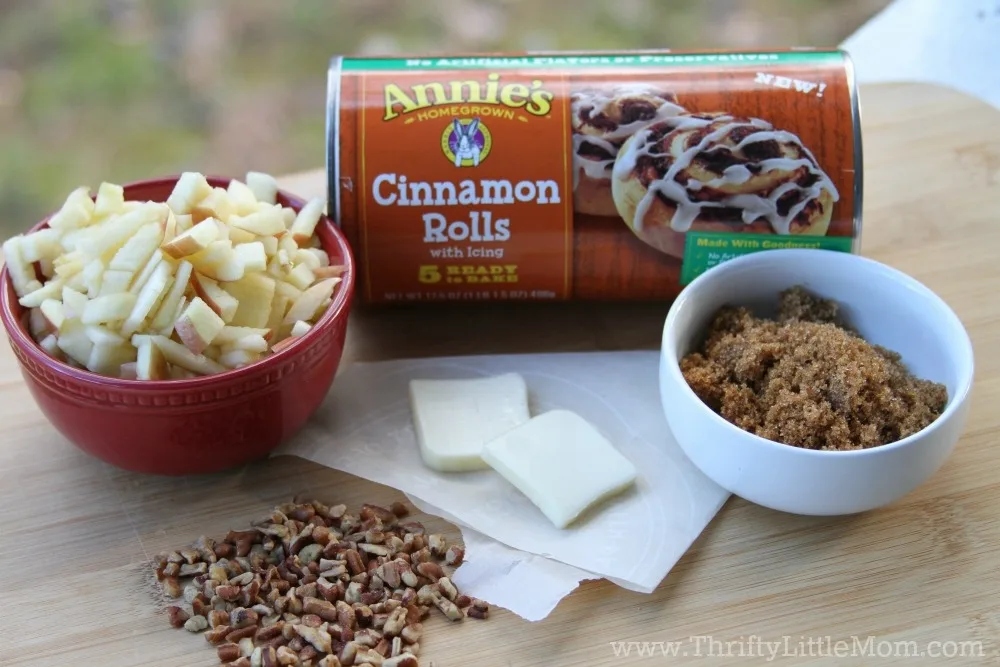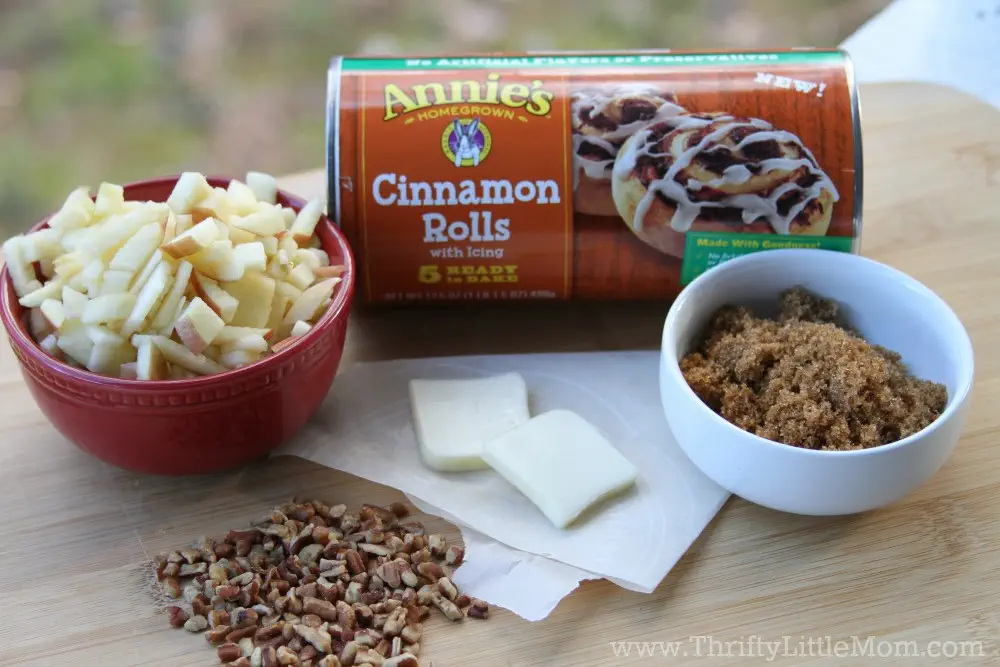 Apple Fritter Cinnamon Roll Ingredients:
2 Apples chopped into small cubes (depending on what you like you can peel them or leave the skin on)

Fuji, Gala or Honeycrisp are good for baking

2 tbs of butter
1/2 cup of brown sugar
1/2 cup of chopped pecans (optional)
1 Can of Store Bought Cinnamon Rolls (I like Annie's Homegrown because they don't have anything artificial in them and are made with unbleached flour)
1 Muffin Pan
Step 1: Cook the chopped apples, butter, (optional) pecans and brown sugar together in a saucepan until the apples are tender.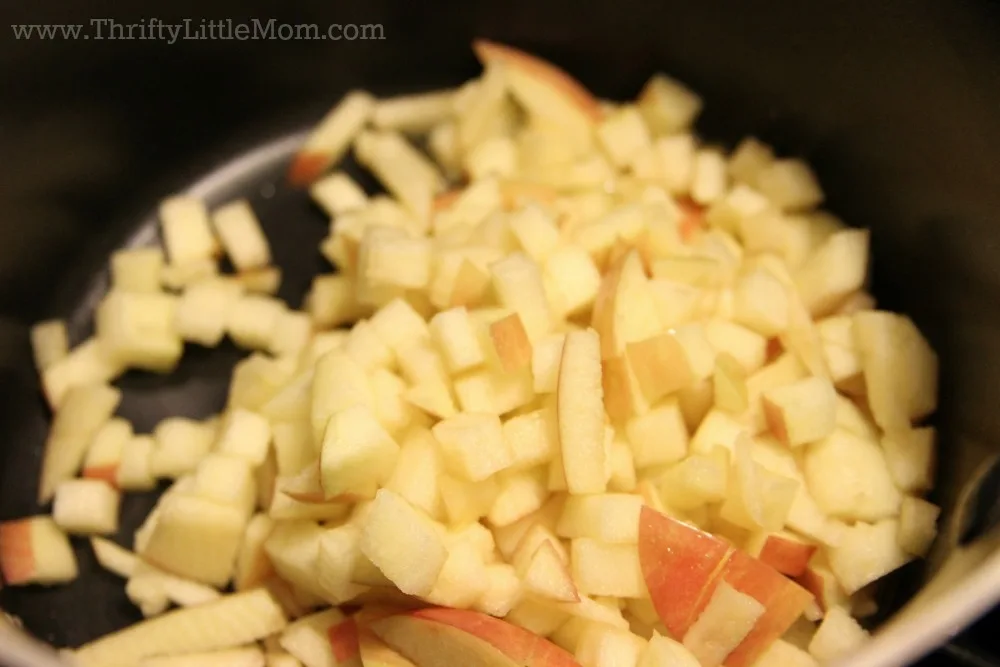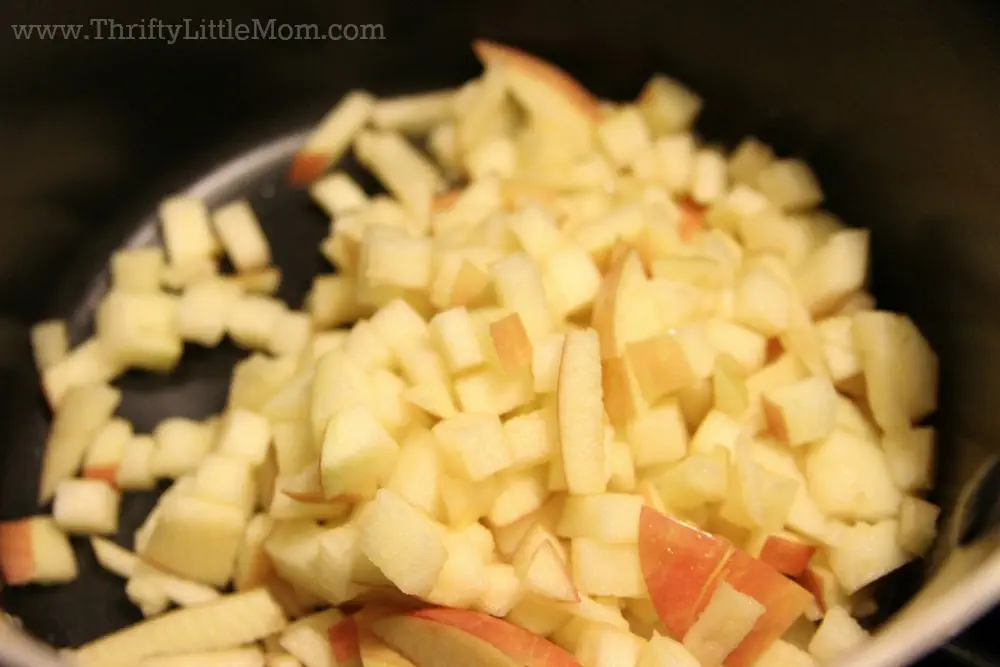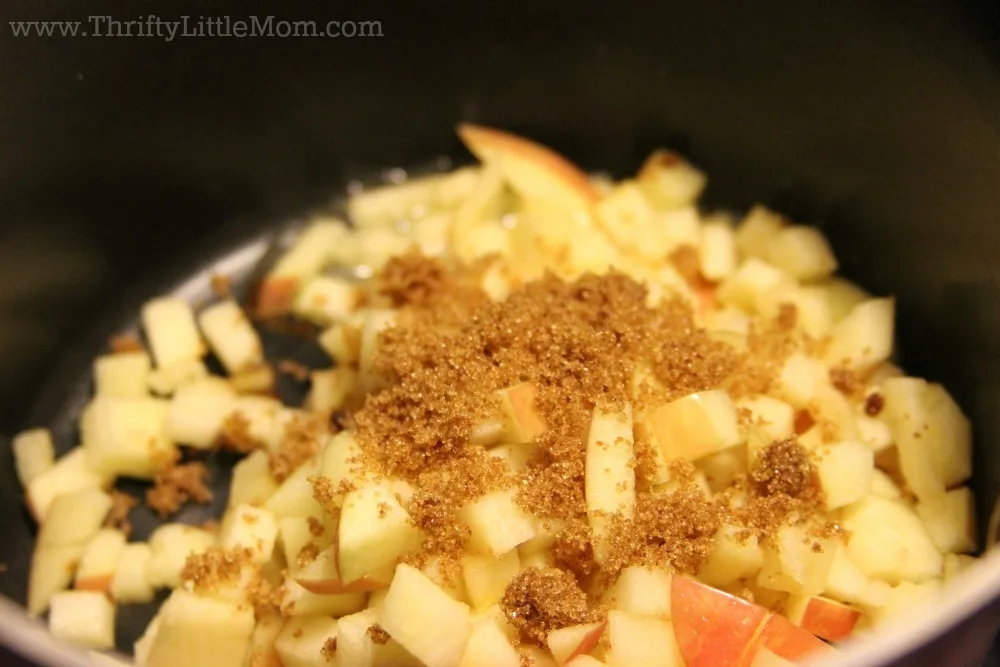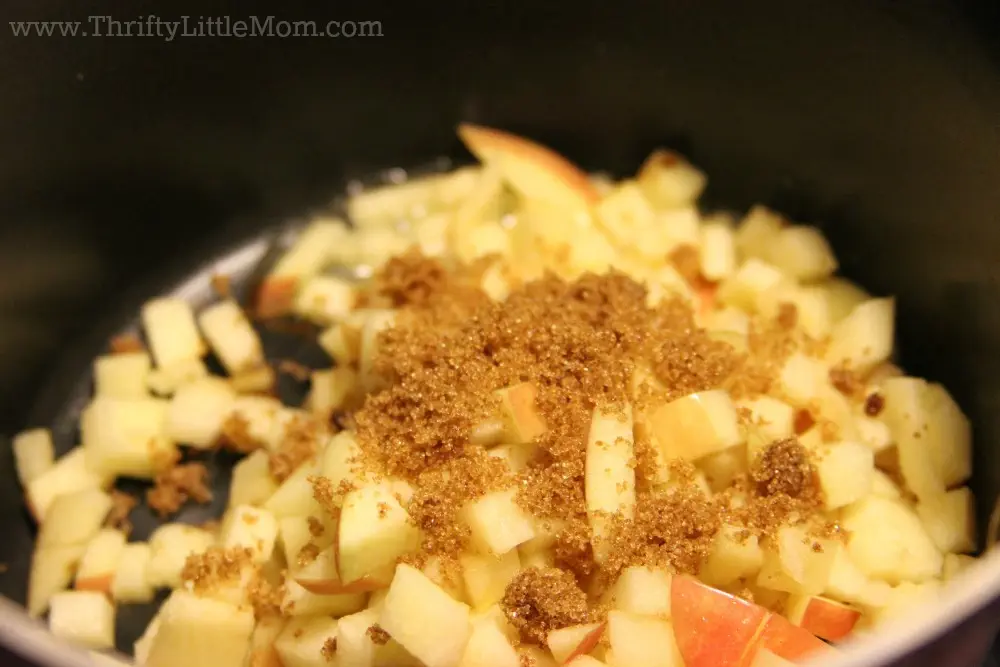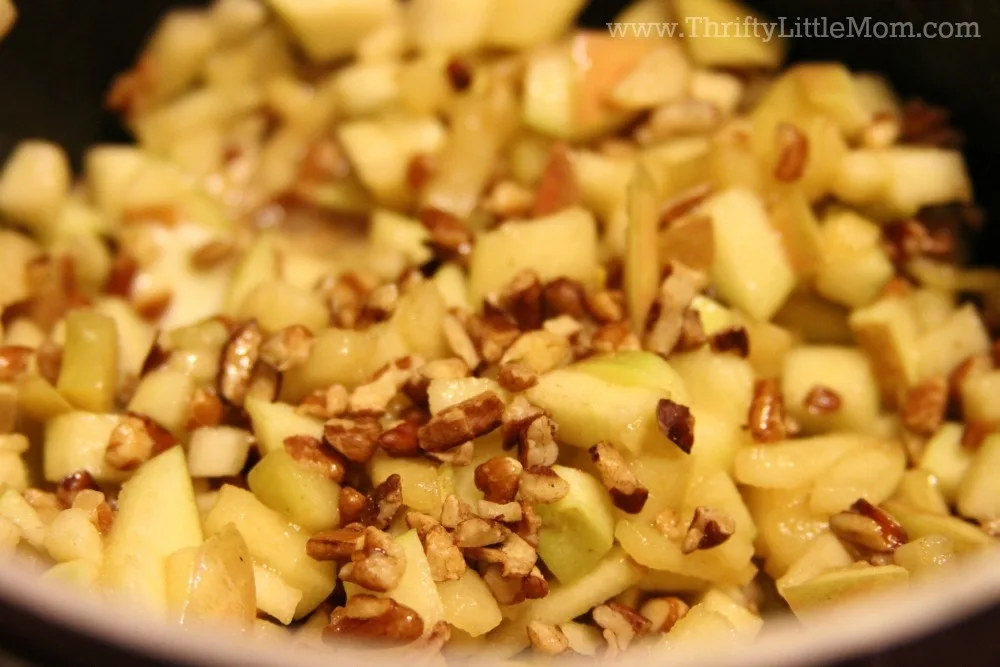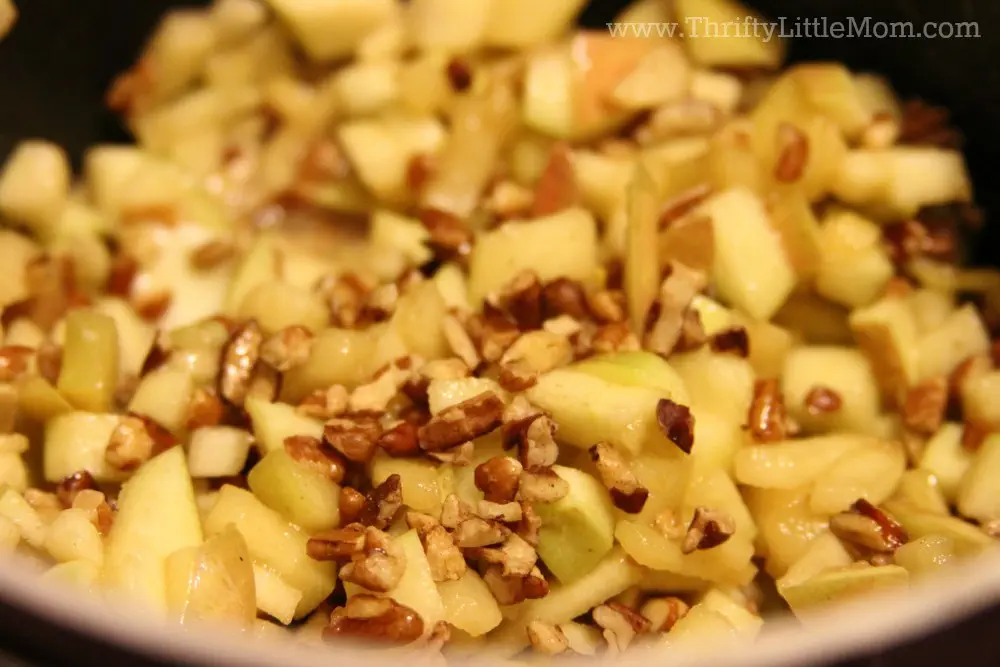 Step 2: Spray your muffin pan tins with non-stick cooking spray or wipe them down with a little butter.
Step 3: Take the cinnamon rolls out of the package and cut them thirds.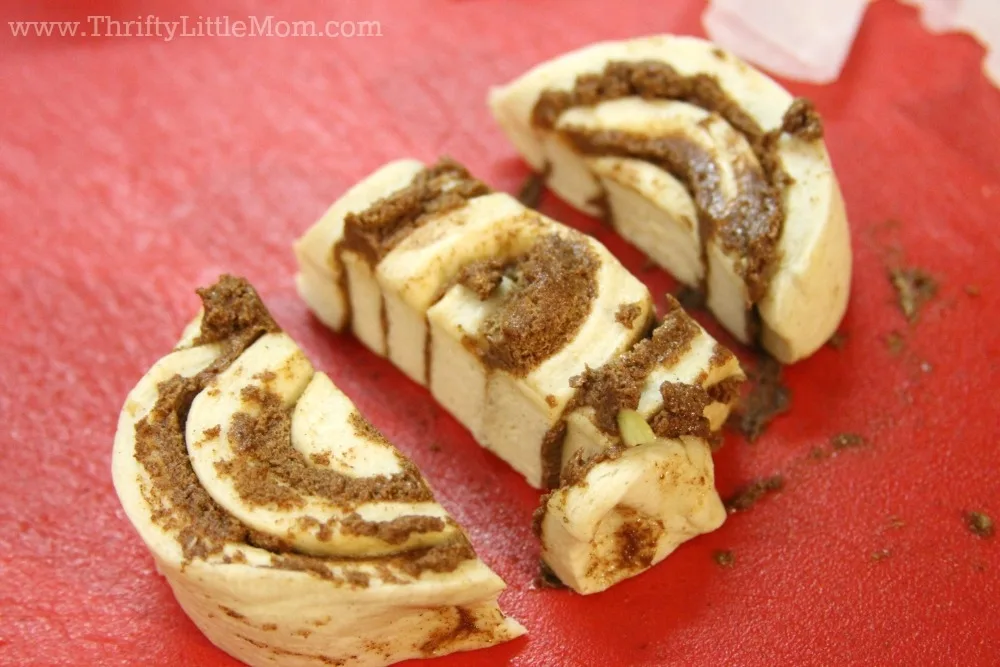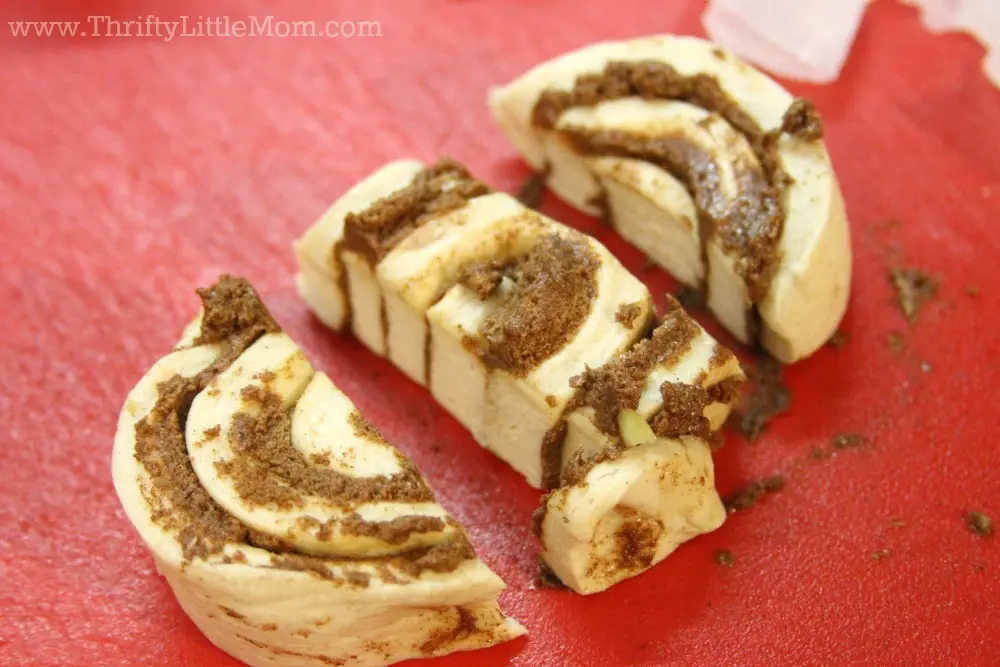 Step 4: Deconstruct the cinnamon roll pieces and mash the halves into one muffin tin.  Do this with the remaining tins.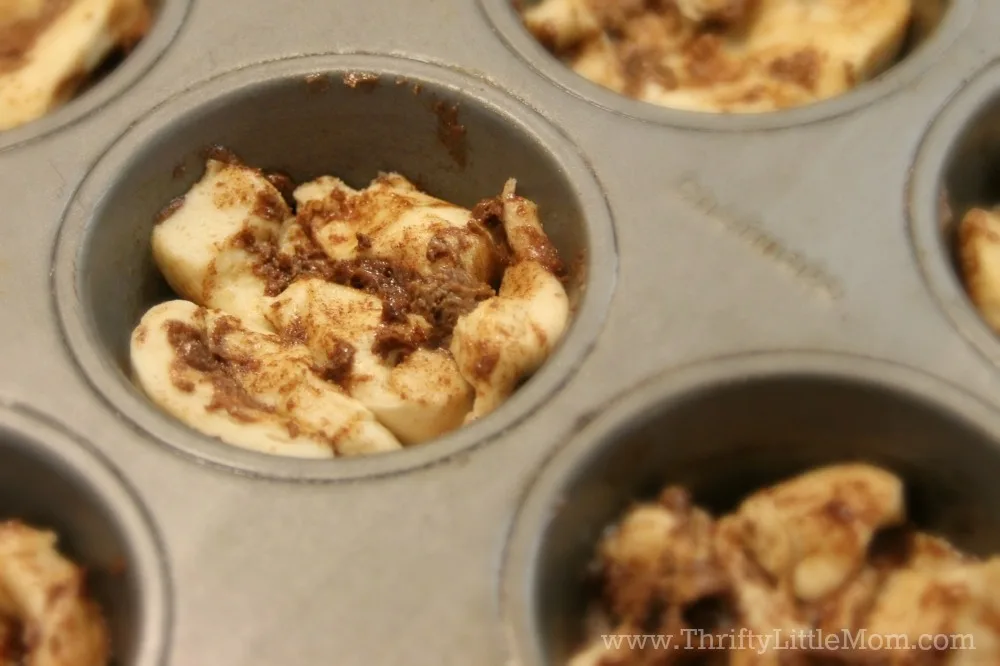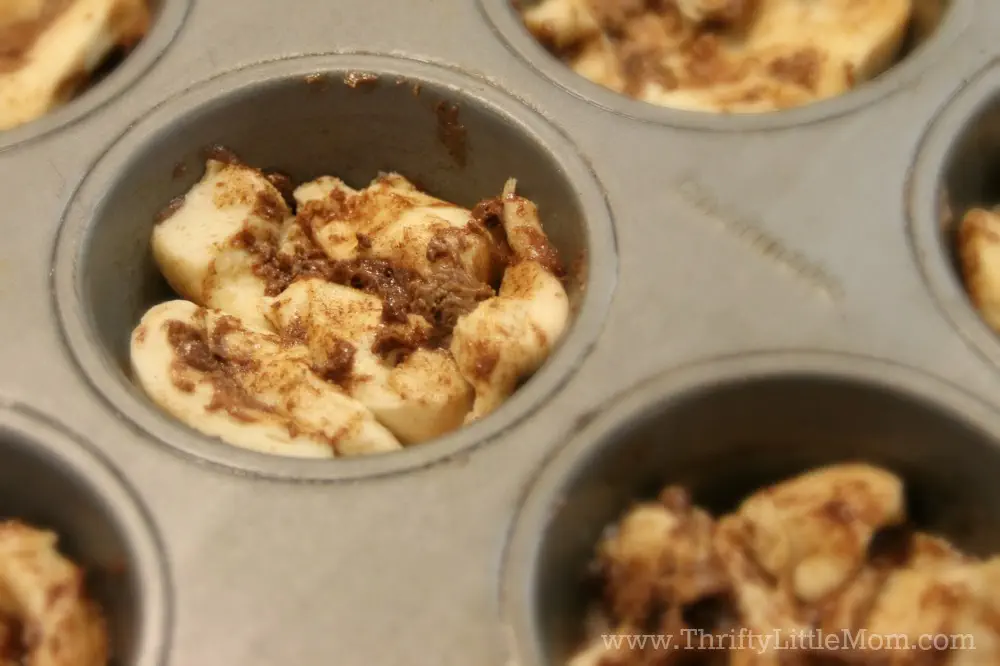 Step 5: Carefully scoop out about a tablespoon of your cooked apples and spoon them on top of each cinnamon roll inside the muffin tins.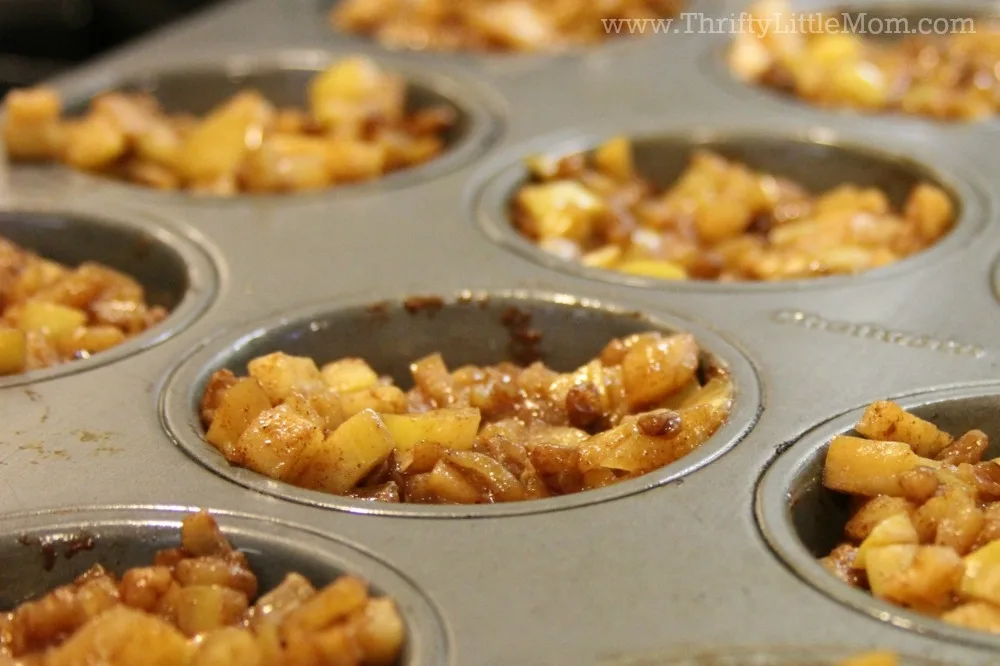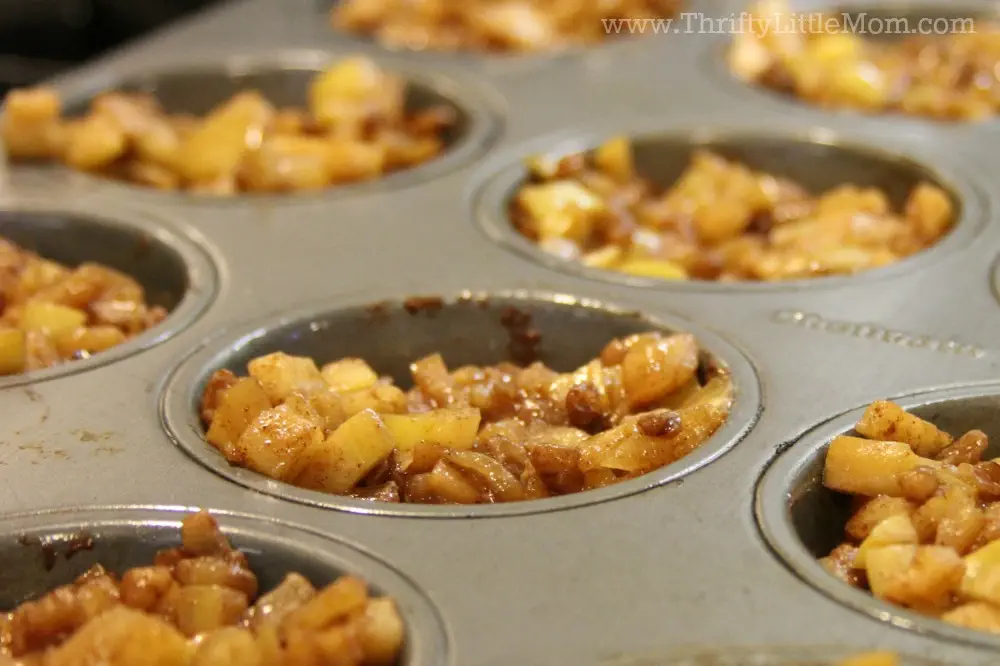 Step 6: Bake the cinnamon rolls using the directions on the back of your Cinnamon Roll tube.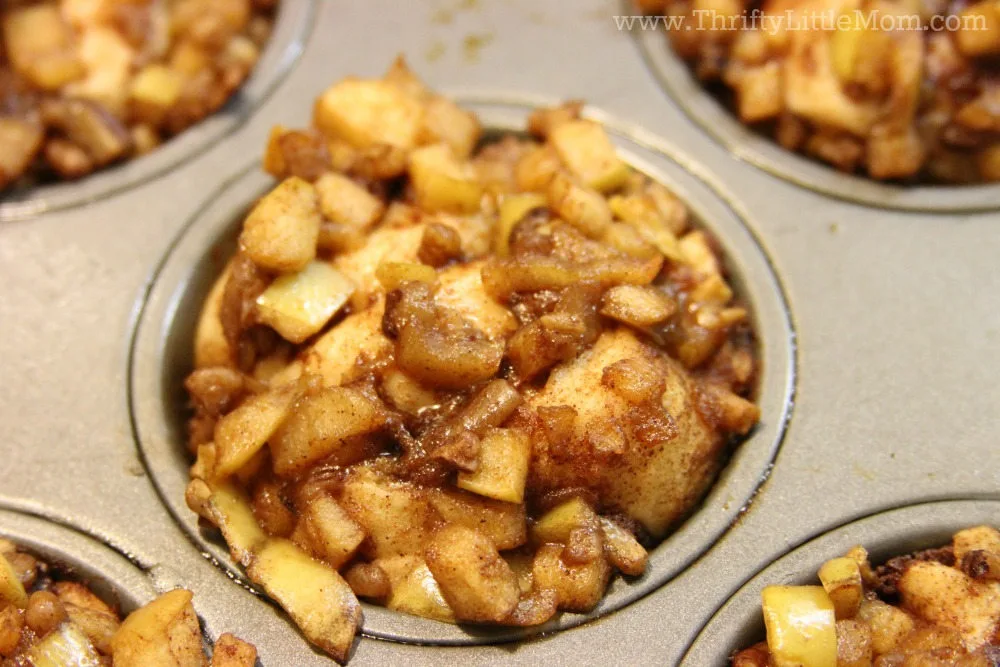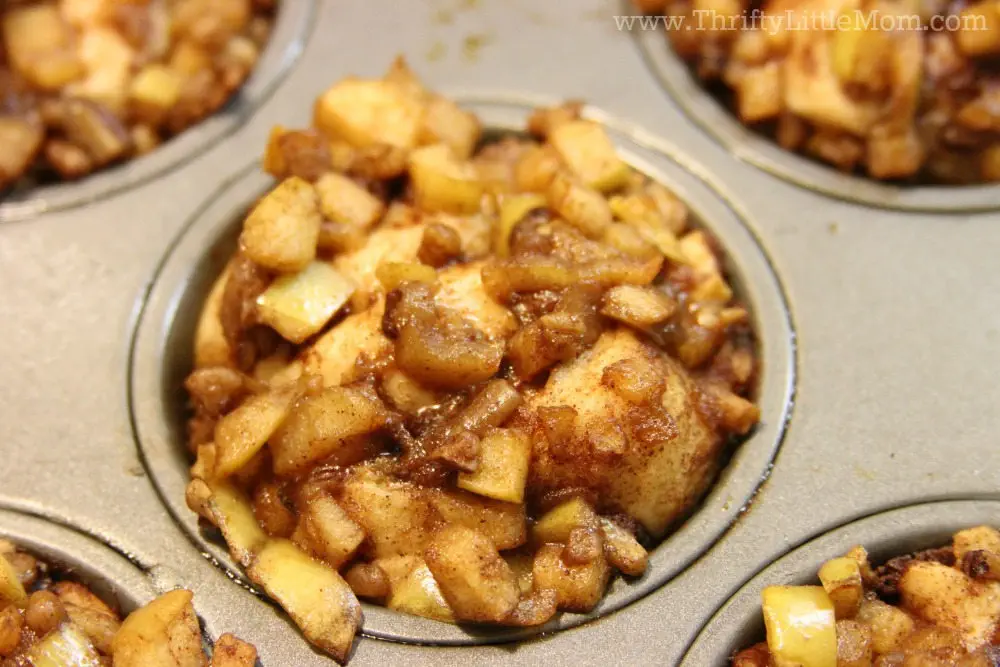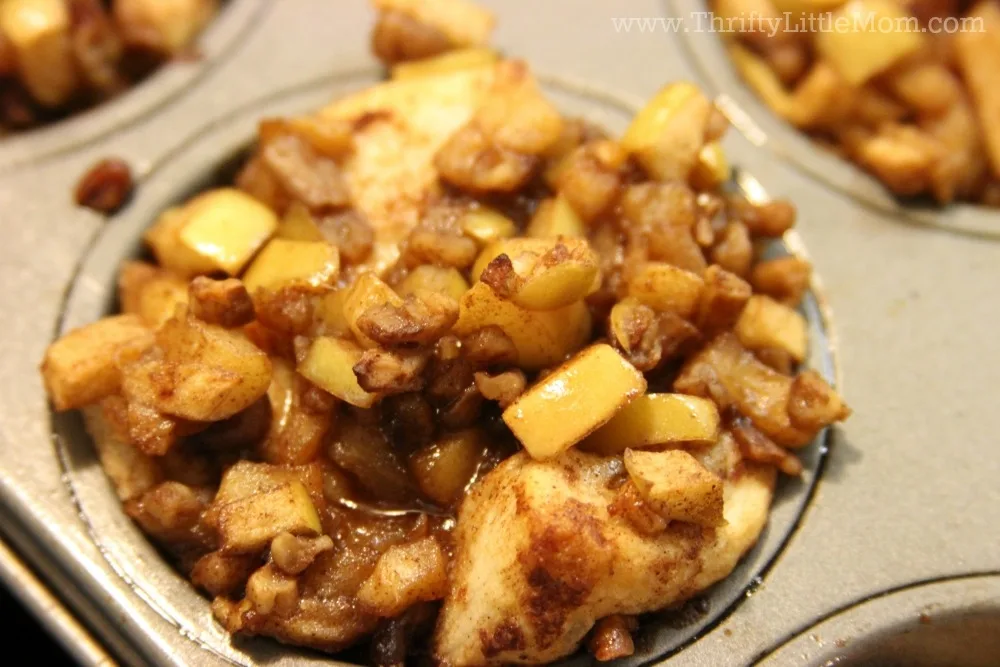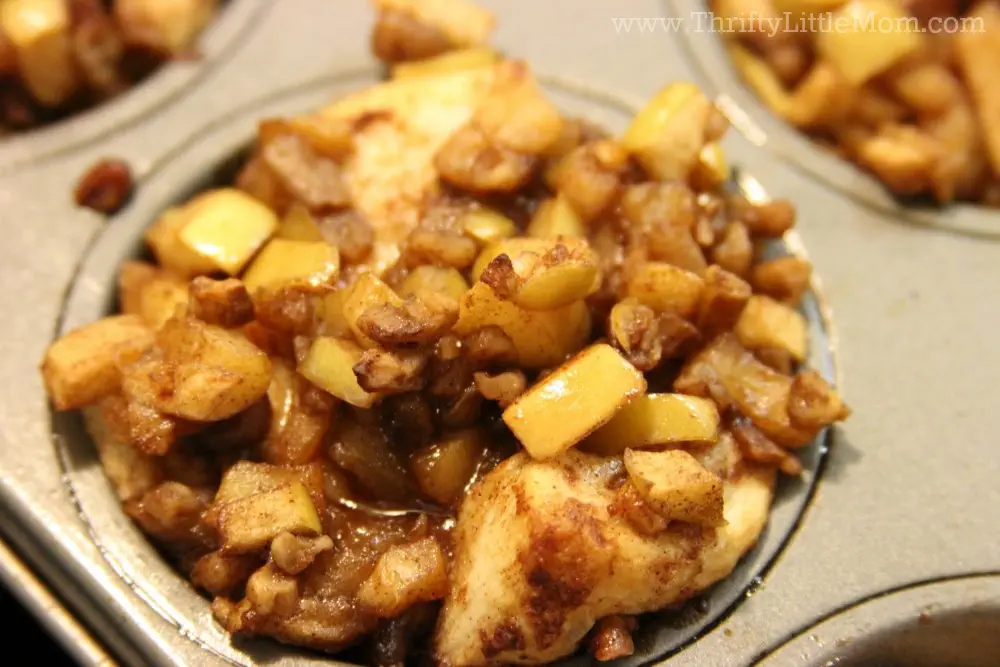 Step 7: Once baked, let cool for 5 minutes and then drizzle each cinnamon roll with icing.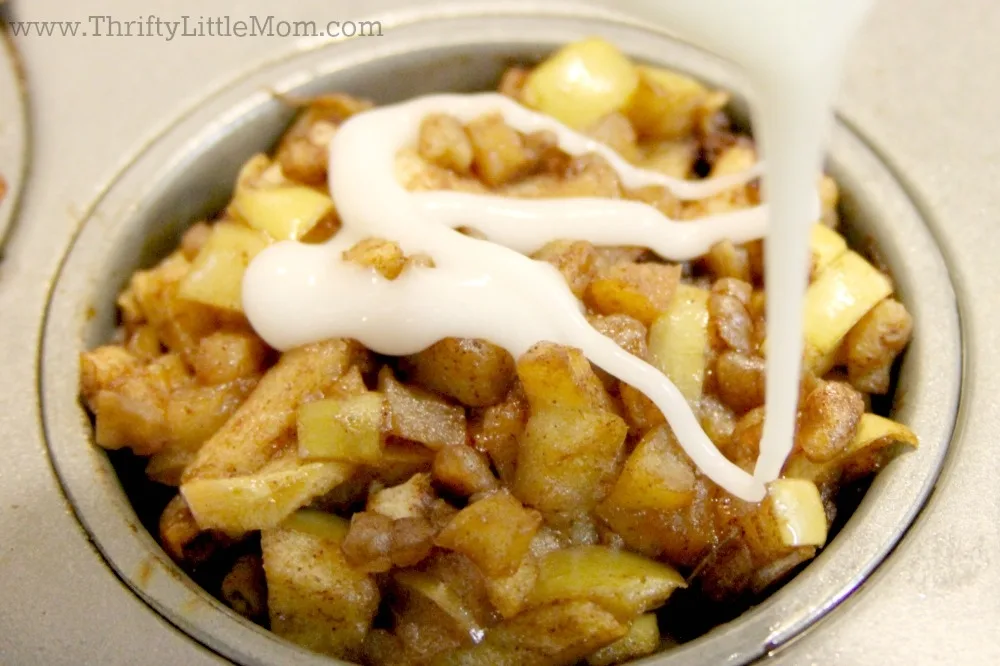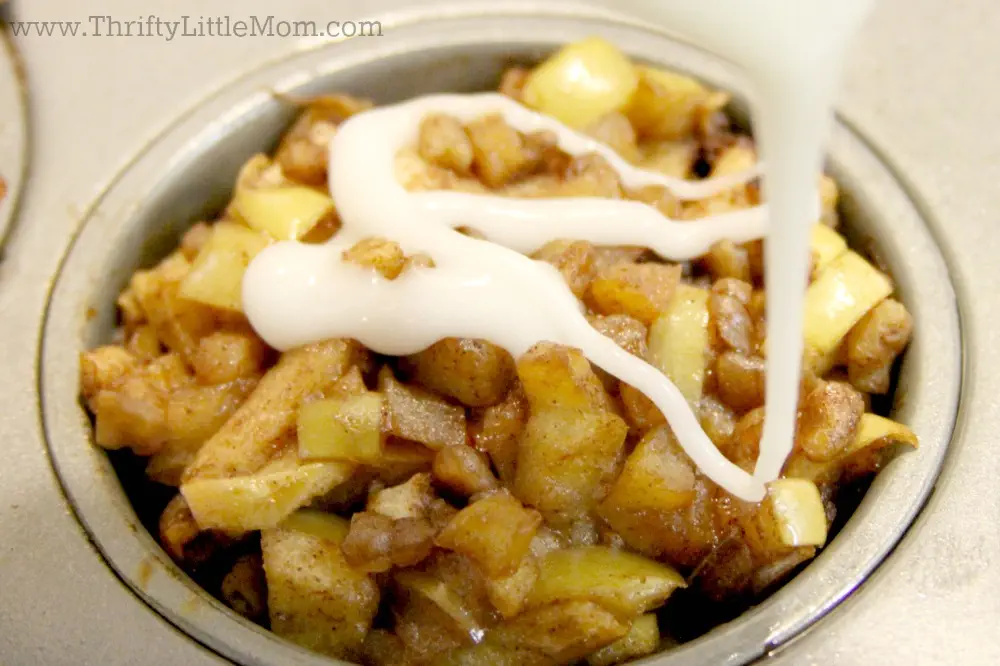 Step 8: Get a big tall glass of milk and enjoy them while they are still warm.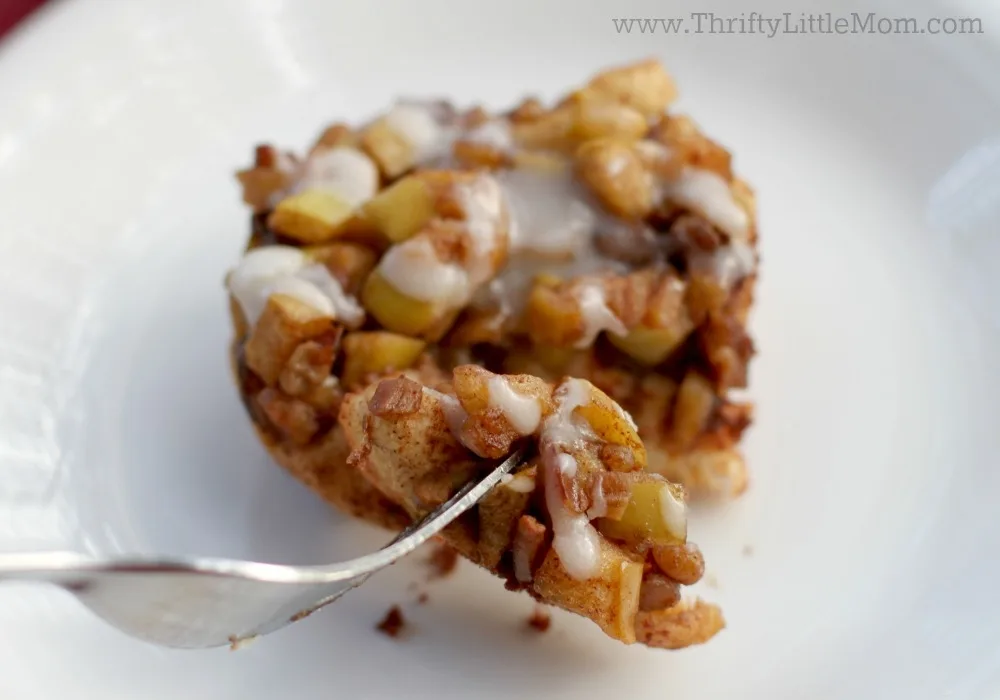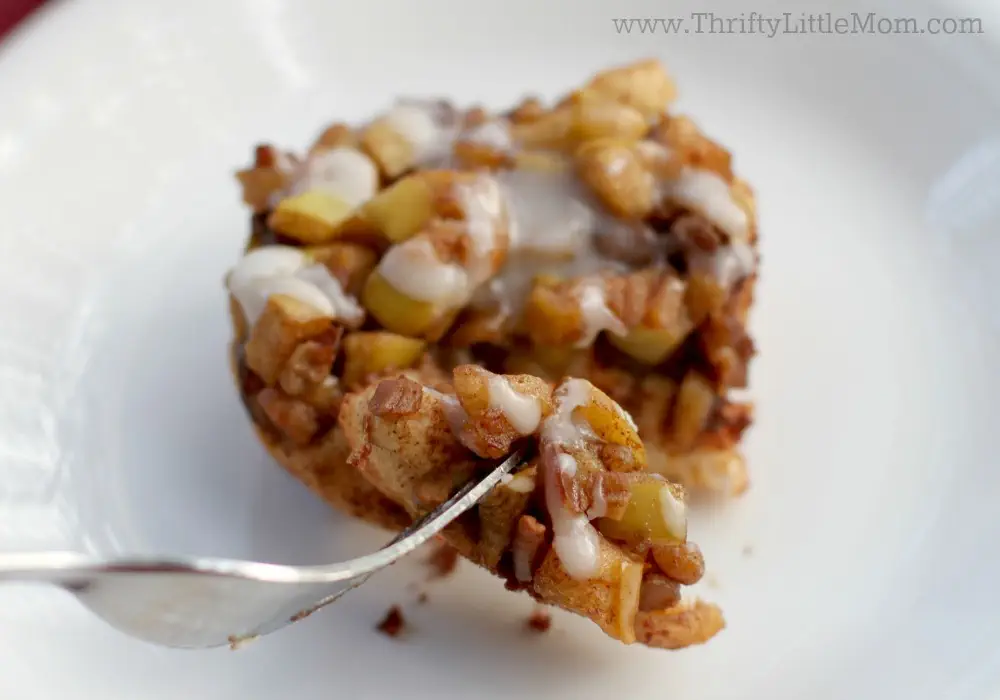 I hope you love this recipe!  I know I do!  You don't have to go apple picking to make this recipe but it sure is a fun excuse to get outside and enjoy the cool fall air!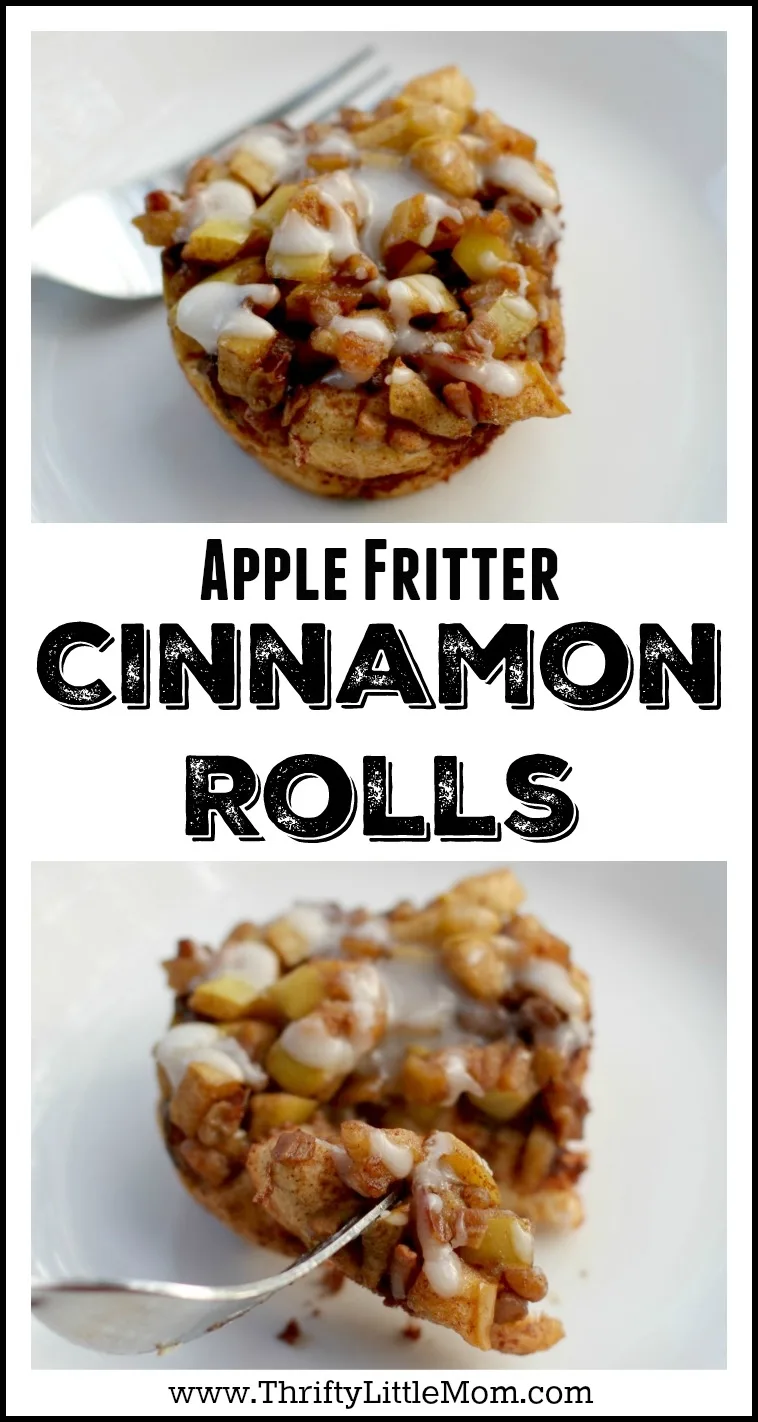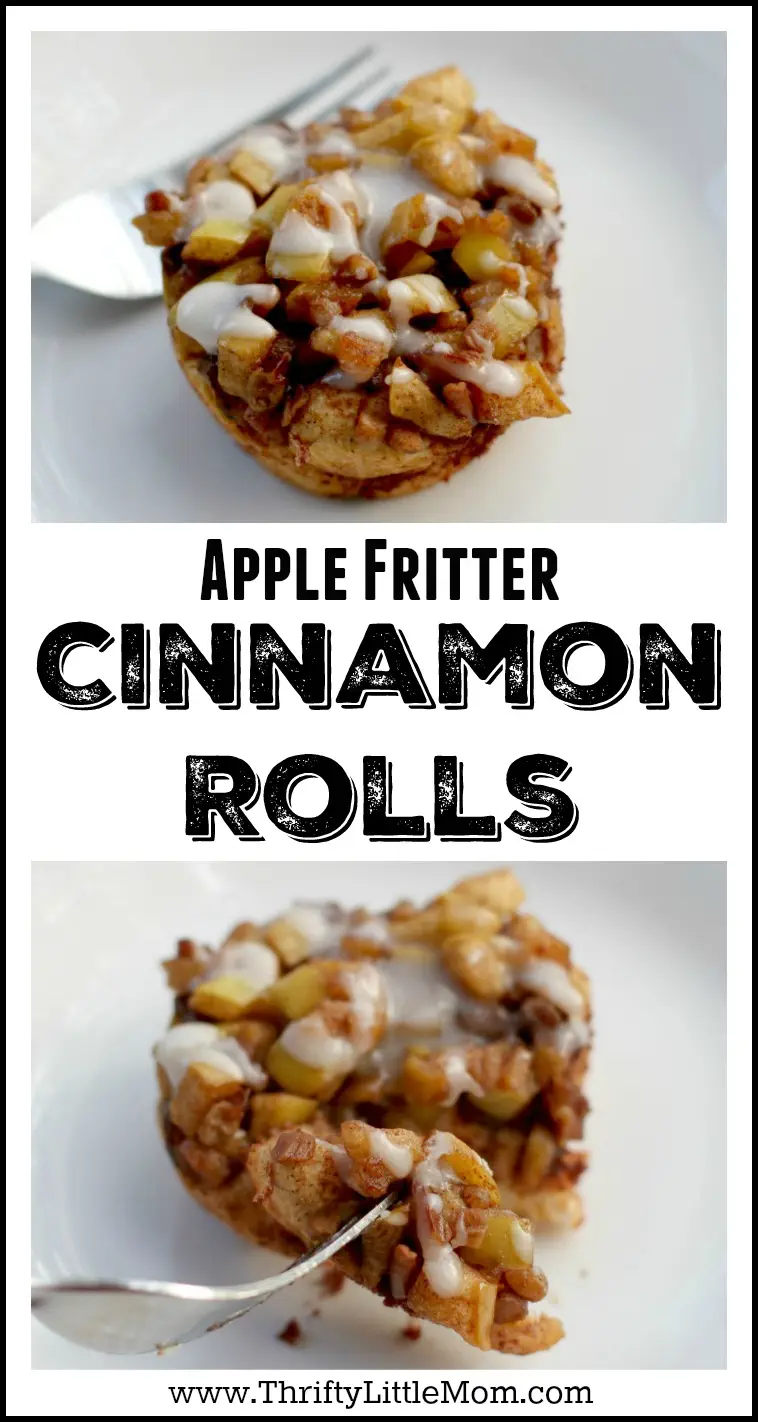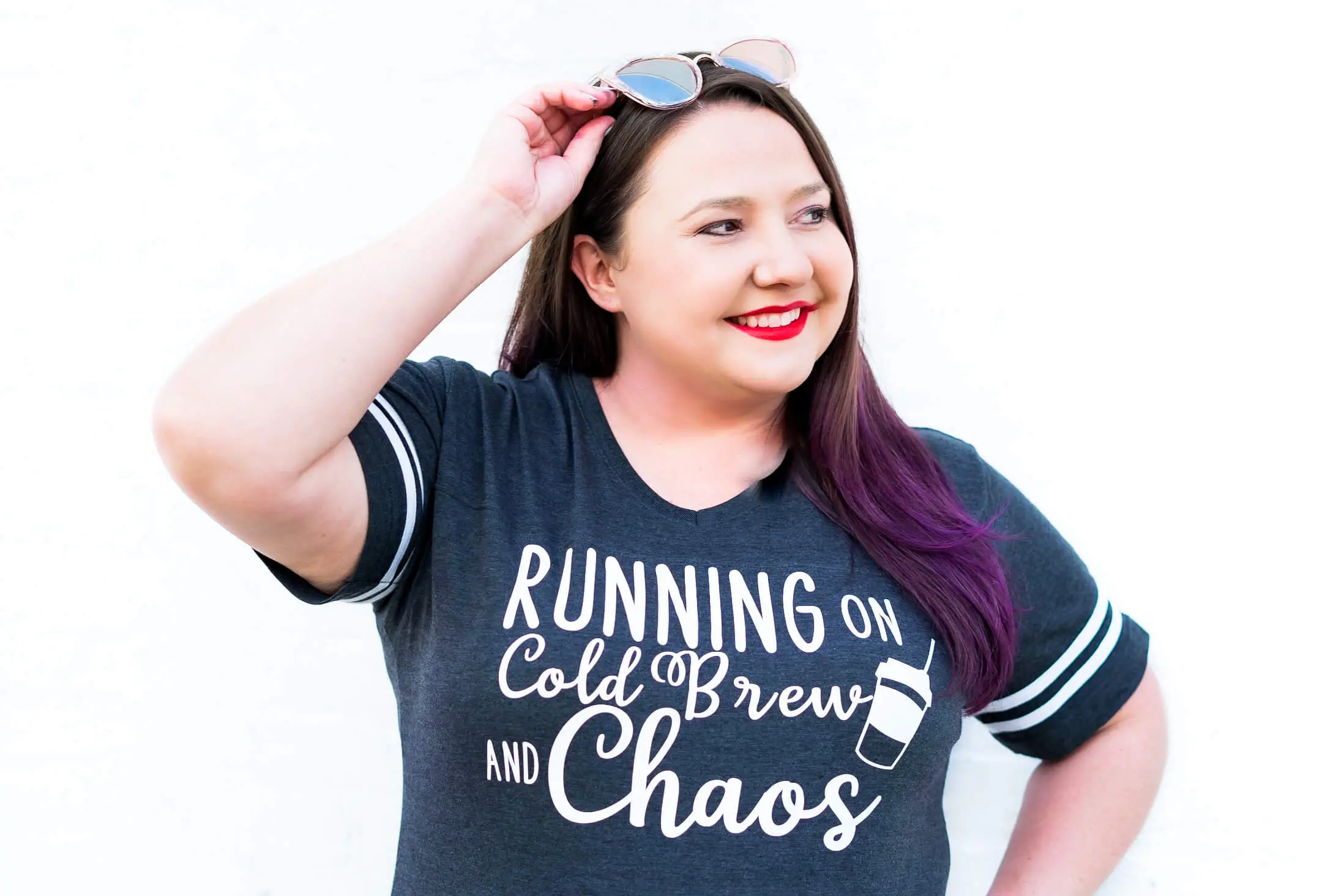 Kim Anderson is the organized chaos loving author behind the Thrifty Little Mom Blog.  She helps other people who thrive in organized chaos to stress less, remember more and feel in control of their time, money, and home. Kim is the author of: Live, Save, Spend, Repeat: The Life You Want with the Money You Have. She's been featured on Time.com, Money.com, Good Housekeeping, Women's Day, and more!