Woodland Creature Baby Shower For Girls or Boys
This post contains affiliate links. As an Amazon Associate, I earn from qualifying purchases. I also earn from qualifying purchases made with other brands and programs. See my
privacy policy.
As any Disney princess knows, woodland creatures provide safety, security and singing opportunities. I have always found these critters to be adorable and love any chance I get to incorporate them into decorations for children. That being said, throwing woodland creature baby shower is a perfect time to get all the whimsy out of your system.
The thing I like about this theme is it is fairly gender neutral. Whether it will be a boy or a girl, this theme allows you to steer away from a flood of pink and blue. However, you can still customize to a gender with plenty of ease.
Themed Items to Keep an Eye For with a Woodland Creature Baby Shower
When planning a woodland creature themed baby shower, you may want to keep your eyes peeled for decor involving:
Gnomes
Mushrooms
Deer
Foxes
Hedgehogs
Tree Bark or natural look
Moss
Green Sprigs
Woodland Creature Baby Shower Invitation Inspiration-
Start off the woodland creature baby shower with a cute invitation that shows off this cute theme immediately. I love the little animals and their gentle expressions. These are definitely the sweet little creatures that I expect from this style of party.
For some reason, I also think this would be a cute time to utilize a wax seal for the envelope or pick up some embossed stickers for the flap with your surname initial on them (available at most craft/hobby stores).
When choosing your decorations you have several options.
Go right for the forest look or go right for the soft "nature" look.
50 Cute Rustic Woodland Forest Animals Baby Shower Invitations and Envelopes (Large Size 5×7) – Baby Shower – Birthday Party – Any Occasion – Fox, Hedge Hog, Deer, Squirrel, Raccoon, Bear
Mocsicka Woodland Girl Baby Shower Invitations Floral Woodland Animals Baby Shower Party Invite, 20 Fill in Invitations and Envelopes
Woodland Creature Baby Shower Decoration Ideas
I'm a pretty "craft oriented" type of person. I usually prefer making my items for a party theme as it is more personalized and I can usually whip something up with a little creativity. I think this would be a great time to make paper trees using brown packing paper, some vine trimmings and whatever other forest pieces you want to throw in.
Here is one tree I whipped up to give you an idea. Everything I used was repurposed to it basically cost me nothing.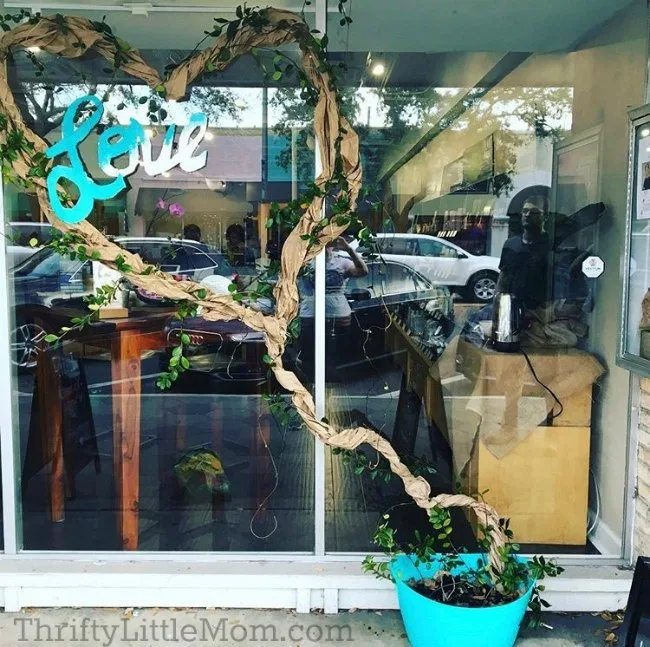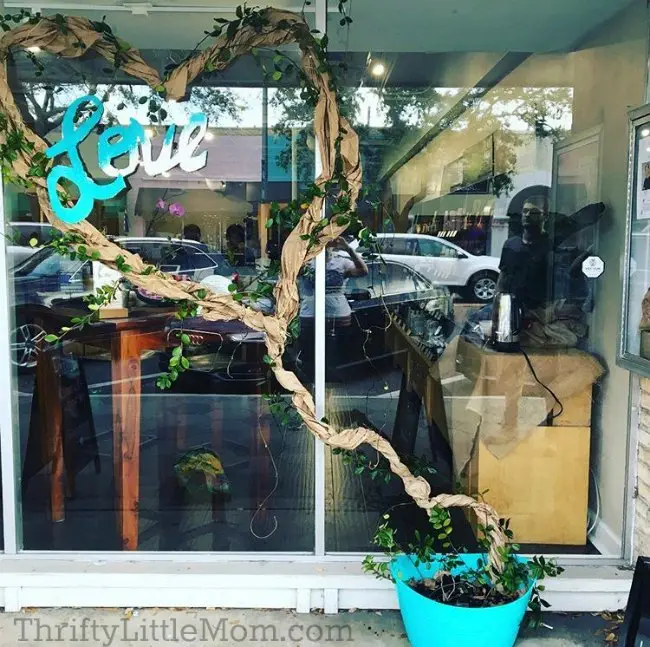 These super thrifty and easy to make mushroom decorations would definitely add some whimsy to the paper forest too. Crafting a few of these up would also make for an adorable centerpiece. Get together with a friend and start a cute crafting project for this boy or girl baby shower!
If  crafting seems like overwhelm, we are so fortunate that decorative themes are so easy to shop for these days. This woodland forest party kit comes with thematic cut outs, leaves, banner, and balloons. That's a pretty easy solve for getting a one stop party kit.
For a neutral or masculine look you can go with something like this from Amazon. 
Sweet Baby Co. Woodland Animals Baby Shower Decorations Neutral Party Supplies With Welcome Baby Banner, Forest Animal Creatures Cut Outs, Balloons, Leaves, Paper Lanterns, Flower Pom Poms
You can also go for a more feminine look took with something like these items from Amazon.
Making a great woodland creature baby shower is all about being cute and creative with the things nature has to offer. There are plenty of free decoration pieces right outside your door. Look around for things that provide an aromatic approach too. Sprigs of fresh pine will enhance the theme not only visually, but also with their natural essences. With a little imagination, you can be guaranteed this theme will be a hit.
Woodland Creature Baby Shower Food Ideas
When I think of delicious foods for a woodland creature baby shower, I think about the different elements of the forest you can use.  I would of course incorporate all fruit and vegetable trays as the are easy and delicious and people really enjoy this style of finger food.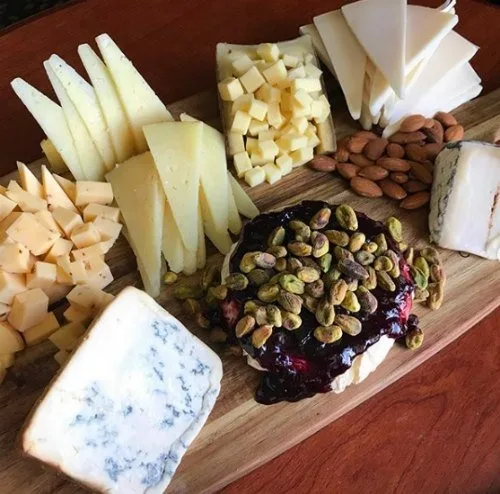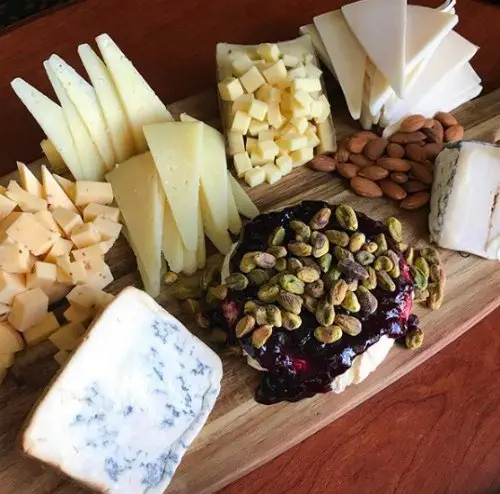 Chips and Dips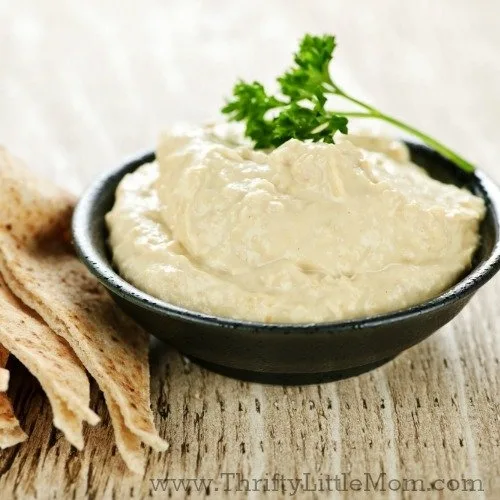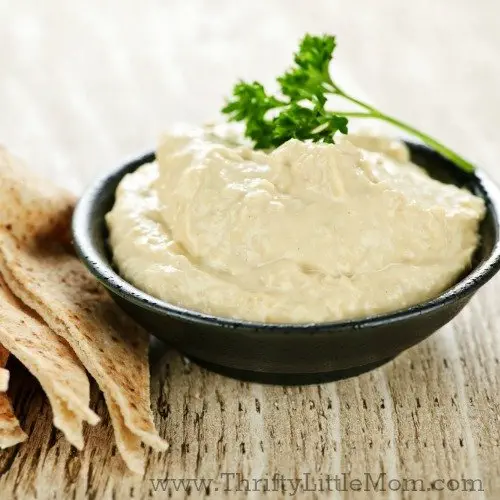 We all enjoy munching on tasty chip and dip combinations. There are the classics and also the fun that will make everyone happy. When you head to the grocery store, here is list of great accoutrements for your snacking table.
Ruffled chips and french onion dip
BBQ chips and ranch dip
Tortilla chips and salsa or guacamole
Tortilla chips and nacho cheese sauce
Tortilla chips and pimento cheese
Pita chips and spinach dip
Pretzels and honey mustard
Pretzels and Nutella
Break these out of the containers and pick up a few of these cute log pieces to create a great table scape. You can layer them for a centerpiece or place them around the snack table to make this woodland creature baby shower theme really come together!
Liuba 50 Pcs 2.8-3.2 inch Wood Slices for Centerpieces – 33 Feet Natural Jute Twine for Hole to Hang, Rustic Decor Wooden Rounds, Log Discs for Charger Circles, Wood Plates, Wood Cake Stand
Woodland Creature Baby Shower Dessert Ideas:
Chocolate Dipped Pretzels-
I love making chocolate dipped pretzel sticks and this is a great time to utilize that christmas tradition for a whole new twist. Making chocolate dipped pretzels is easy!
Get a bag of large pretzel sticks
1 package of chocolate melts (these can be in white and add green food coloring, but they also make green)
wax paper
Melt chocolate
Dip pretzel
Cool on wax paper
Add sprinkles (Michael's even carries bird shaped sprinkles that are sooooo cute!)
Chocolate Acorn Kisses-
Who doesn't love a cute little bite sized treat? Acorn kisses are the perfect compliment to this theme. For the full overview check out this great recipe!
Mushroom Cupcakes-
You can use any type of cake batter you like for this. You simply add red frosting and white icing circles or you can purchase circle sprinkles to make the mushroom caps. I think this would be a great time to also get little gnome toppers to "sit" on top of the toadstools.
24pk Merry Little Gnomes 1 1/4″ Edible Sugar Decoration Toppers for Cakes Cupcakes Cake Pops w. Edible Sparkle Flakes & Decorating Stickers
Rustic Woodland Creature Baby Shower Cake-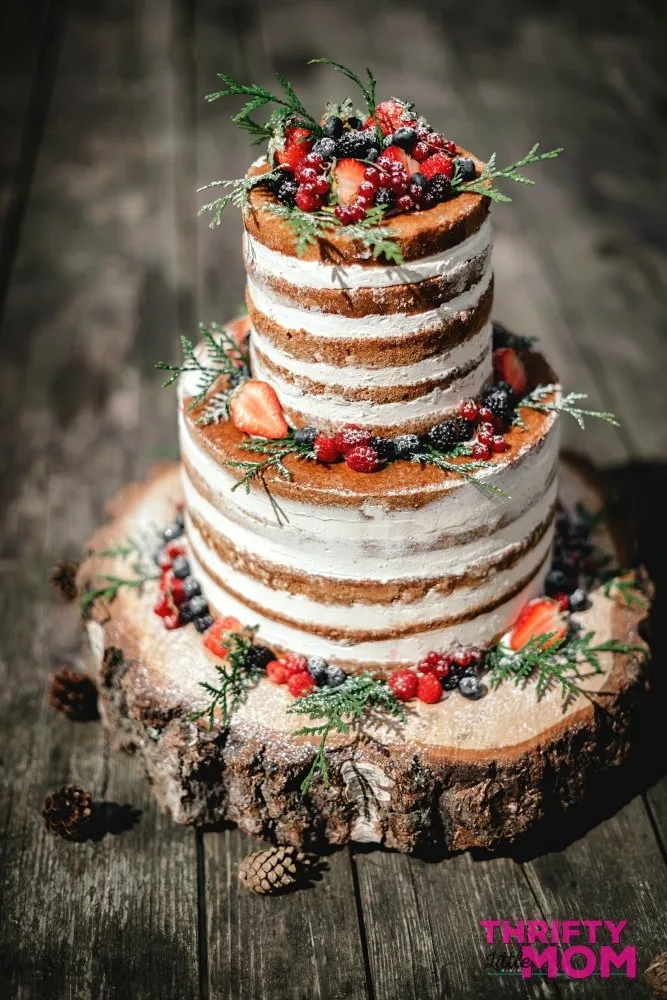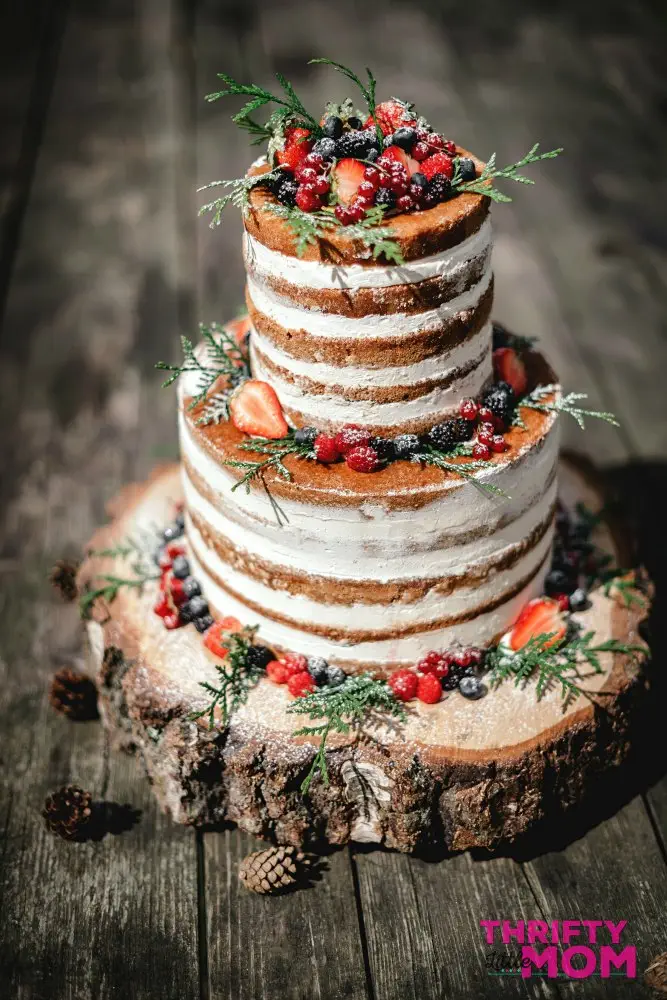 In my mind, I see the perfect woodland cake as a "naked" or "bare" cake.
A naked cake is a style of cake where the side edges have not been frosted and the icing is only in the layers in between.
It has a very rustic feel to is naturally, but this is a wonderful centerpiece for you to add some woodland charm to.
Top it with some adorable woodland creature cake or natural berry and twig toppers, and wait for the "ooooh's and ahhhh's" ensue.
Have you made one of these before? If you are not familiar with this technique, take a look at this classy naked cakes for lazy bakers. See if it would fit into your idea of woodland decorations.
Tree Stump Cake-
Woodland Creature Baby Shower Trail Mix Bar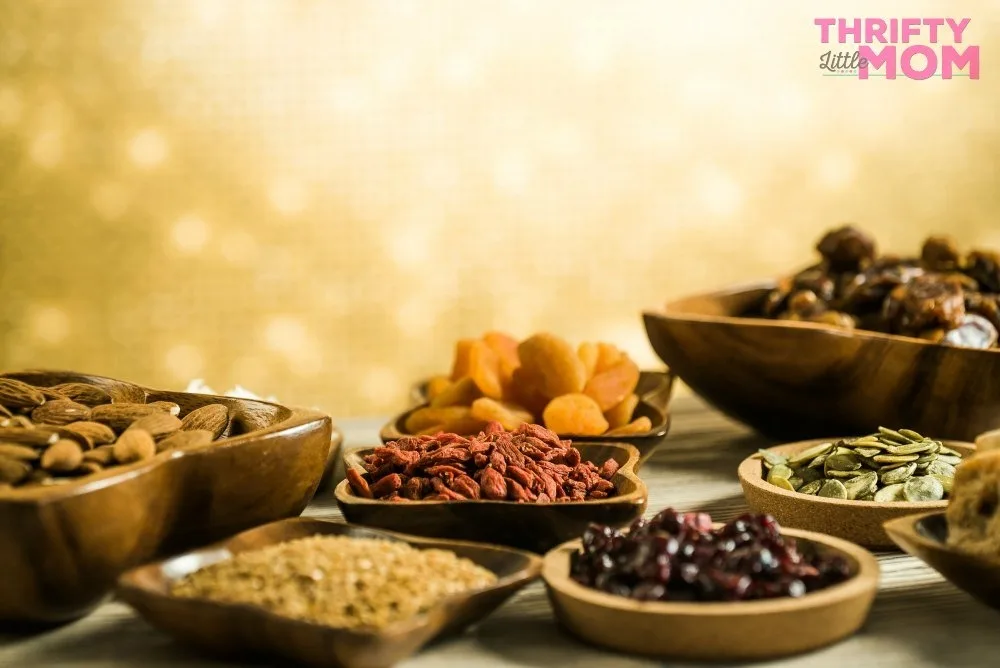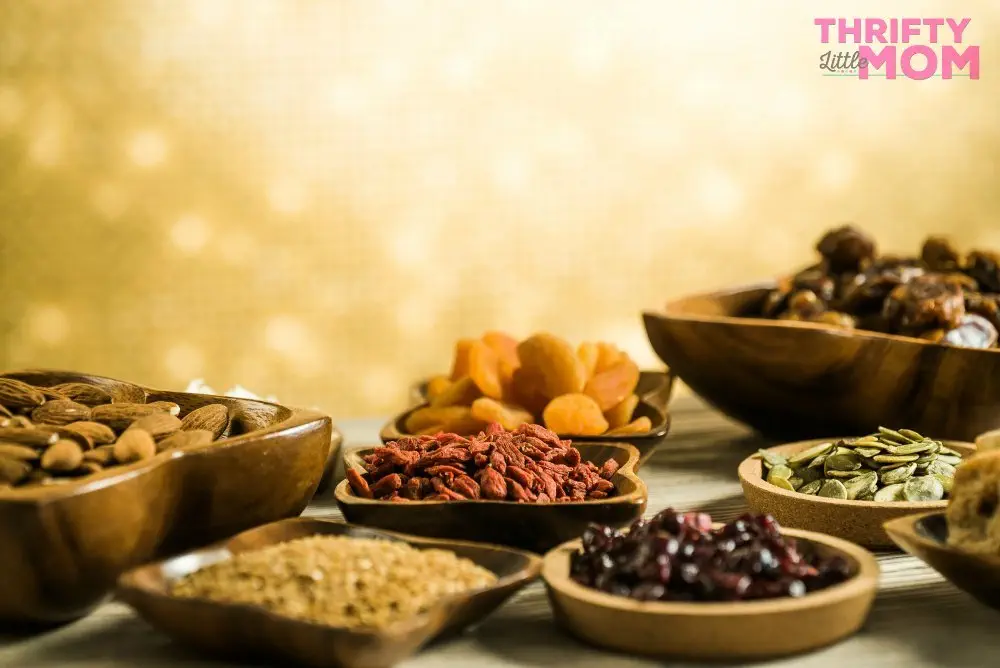 I've seen these popping up at kids birthday parties and other events as a fun activity and healthy snack option.
For this woodland creature baby shower, I think it would fit perfectly with the theme. Place several bowls around the table with scoops and have your friends make their favorite combinations. I love these little treat cups for your guests.
Woodland Creatures – Party Mini Favor Boxes – Baby Shower or Birthday Party Treat Candy Boxes – Set of 12
Shopping list for this idea:
Nuts (everything shelled)-

peanut
cashews
pecans
pistachios
walnuts
almonds

Dried Fruit

banana chips
coconut flakes
apple slices
mango
cranberries
raisins
candied ginger

Sweets

Chocolate chips
M&Ms
Peanut butter chips
White chocolate chips
Chocolate covered espresso beans
Gummy animals

Crunchy

Popcorn
Pretzels
Sesame sticks
Sunflower seeds
Wasabi Peas
Rice checks
Cherrios
This can make for a fun take home gift as well. Set up some cute baggies next to the table and guests can take the healthy snack home with them!
Woodland Creature Baby Shower Drinks
Punch
I enjoy all the different punch recipes that are out there these days. We are lucky to live in a time when every juice under the sun is available to create delicious drinks.
The one that I like for this shower is seems pretty normal- Cranberry Apple Punch. However, its the ginger juice in it that really excites the taste buds. Cranberries, apples, and ginger root all have a woodland vibe and would look beautiful decorating the table around the punch bowl. Enjoy this Cranberry Apple punch at your next shower or event!
Fresh Beverage
Cucumber water with flavorful fruit garnishes can be a beautiful combination that is bright and refreshing. My friend Rhonda makes a delicious recipe that you can check out here. It has minimal ingredients and is pretty easy to make. Cucumbers have so many beneficial properties for you besides just being tasty! It would definitely be a wonderful addition to the drink table at your woodland creature shower.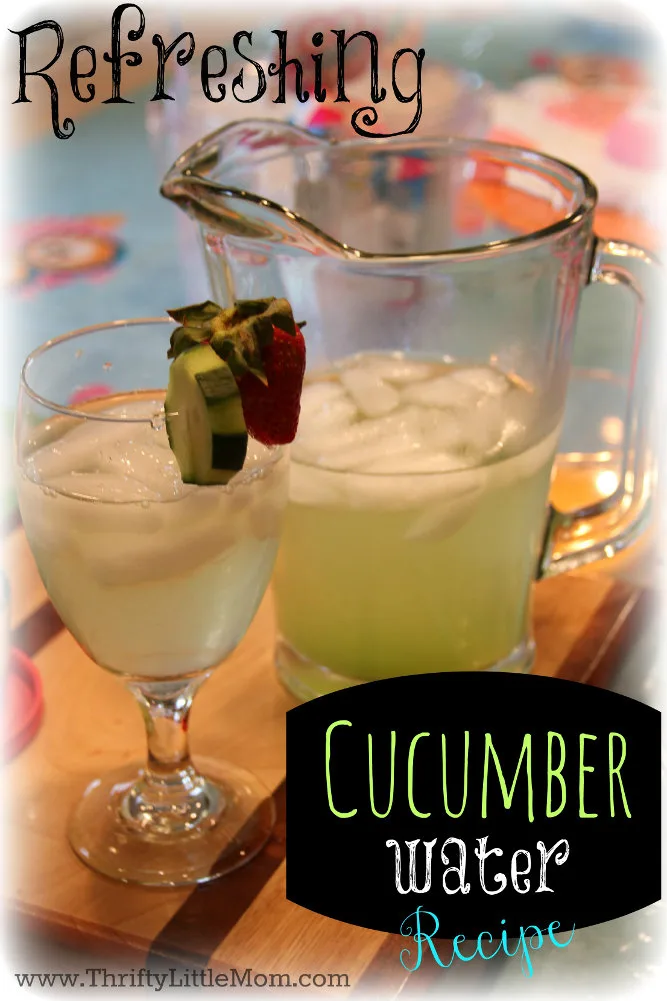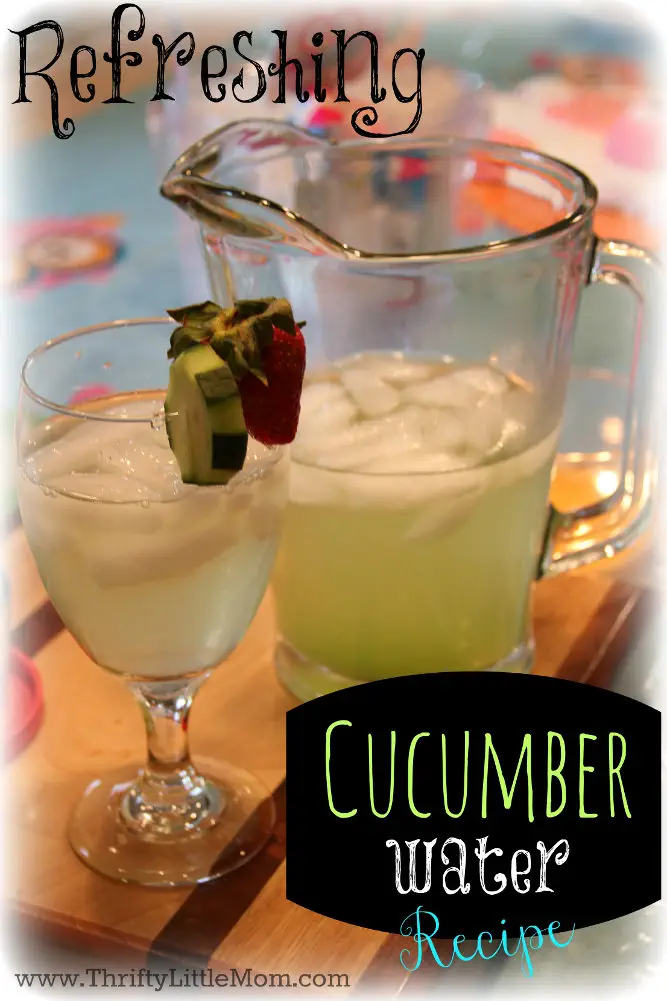 Cold Brew Coffee
If you know anything about me, you know that I love iced coffee. There is always the option to purchase this pre-made and no one would be offended. However, the depth of flavor that come from freshly made cold brew coffee is beyond comparison. If you are making this for a group, it is also way more cost effective to do it yourself. If you haven't made it before, I have an easy step by step process you can follow. Who knows, it may even start making a regular appearance in your fridge.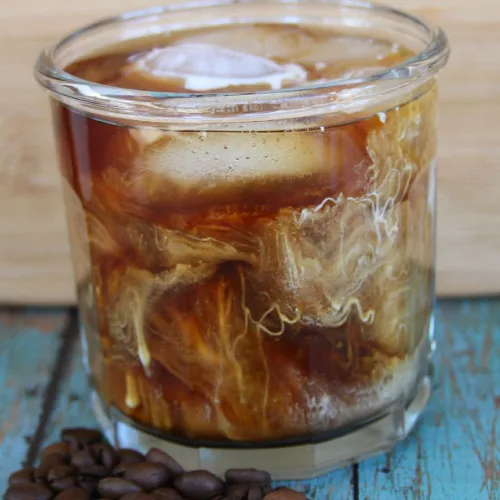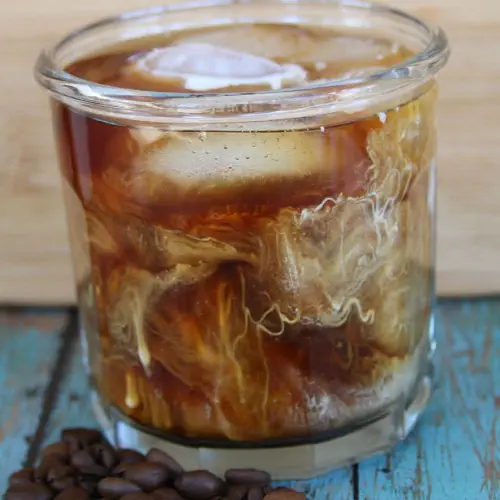 I hope that these ideas will bring you inspiration for your next woodland creature baby shower!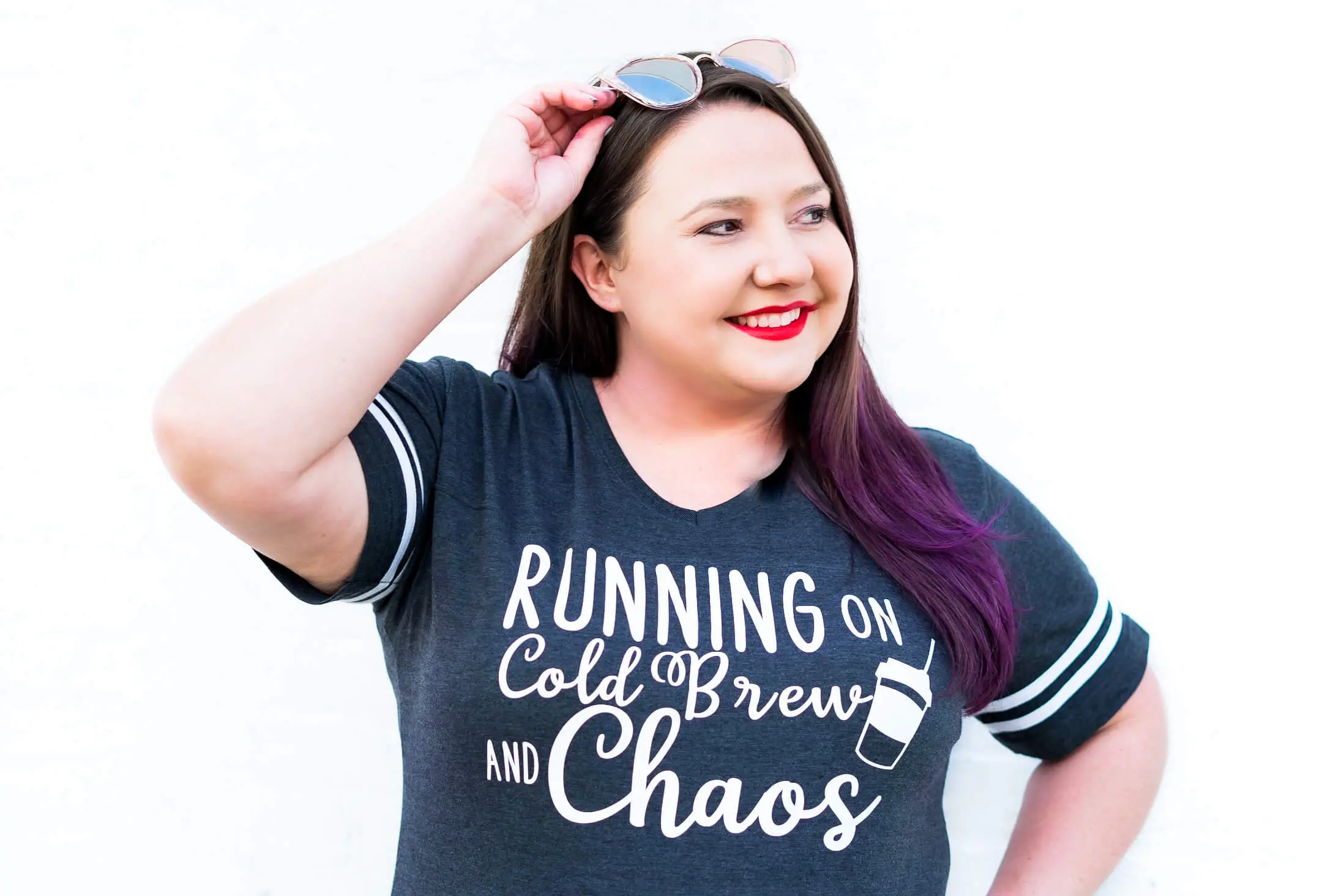 Kim Anderson is the organized chaos loving author behind the Thrifty Little Mom Blog.  She helps other people who thrive in organized chaos to stress less, remember more and feel in control of their time, money, and home. Kim is the author of: Live, Save, Spend, Repeat: The Life You Want with the Money You Have. She's been featured on Time.com, Money.com, Good Housekeeping, Women's Day, and more!
Summary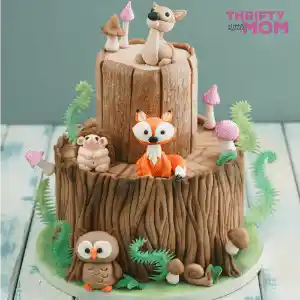 Article Name
Woodland Creature Baby Shower Guide for Girls or Boys
Description
This is the one stop post to help you plan your entire Woodland Creature Baby Shower theme. From Invites, to food, to decor to cakes, we've got the ideas covered!
Author