22 Baby Shower Boy Themes
This post contains affiliate links. As an Amazon Associate, I earn from qualifying purchases. I also earn from qualifying purchases made with other brands and programs. See my
privacy policy.
When planning for the new little bundle of joy in your life, the inevitable shower or gender reveal party will be on the agenda. I love throwing a baby shower with cute theme. Check out these great ideas for baby shower boy themes.
Planning Basics
When planning your next baby shower, there are a few areas to keep in mind when decorating to a theme.
Invitations should portray the theme of the party
The food table should have a table cloth and centerpieces that goes with the decor
There should be an area for gifts to be collected and opened
I prefer to have a separate table for the cake or dessert option that is also boasting the theme of choice.
Remember to add height to the area with balloons or streamers that hang from the ceiling or entry ways.
I love a photo booth. This is by no means a requirement, but it makes for wonderful memories and a great addition to the baby shower for boy theme.
Baby Shower Boy Themes
Welcome to my list of baby shower boy themes. These can, of course, be used for baby showers for girls, if you are inclined, or for gender reveal parties. I am a big fan of these cute and trendy decorating ideas.
Dinosaurs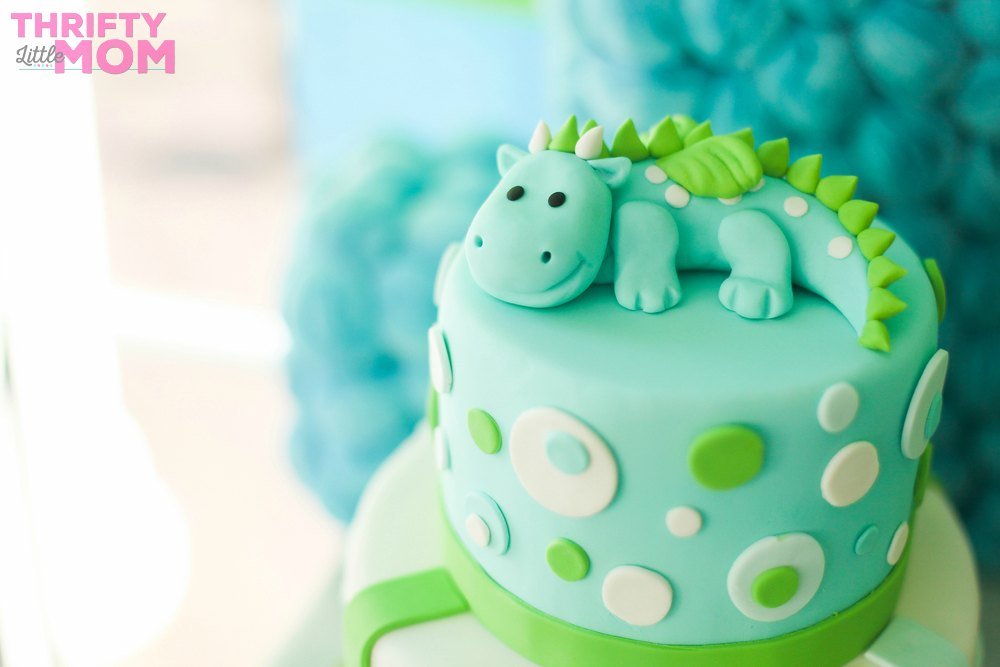 Who doesn't love the prehistoric fun of dinosaurs? This quintessential baby theme has been popular for a long time and doesn't show signs of falling off trend. I love the cartoon dinosaurs that are found in the decorations of this theme. They're so fun!
WERNNSAI Dinosaur Party Decoration Kit – Baby Shower Party Supplies for Boys Including "It's A Boy" Banner Latex Balloons Paper Pom Poms Ribbons Artificial Monstera Leaves 43PCS
Super Hero
Are you the kind of person that loves comic books? Then a super hero baby shower may be just the theme for you! Welcome baby boy into his new role as the hero of your story. He may surprise you with his super power of melting your heart.
Allenjoy 7x5ft Superhero Baby Shower Backdrops Blue Super City Skyline Buildings Children Boy 1st Themed Birthday Photography Party Event Banner Photo Studio Booth Background Baby Shower Photocall
Camouflage
Get your hide and seek on with this illusive color scheme and theme. Depending on your style, you may choose the traditional hunting-style camouflage that is "Mossy Oak" or the classic abstract pattern of olive drab. Either way, this decor is a classic for a baby shower boy theme.
50 Fill in Deer Baby Shower Invitations, Baby Shower Invitations Hunting, Camping, Camo, Buck, Rustic, Neutral, Woodland Baby Shower Invites for Boy, Baby Invitation Cards Printable
Nautical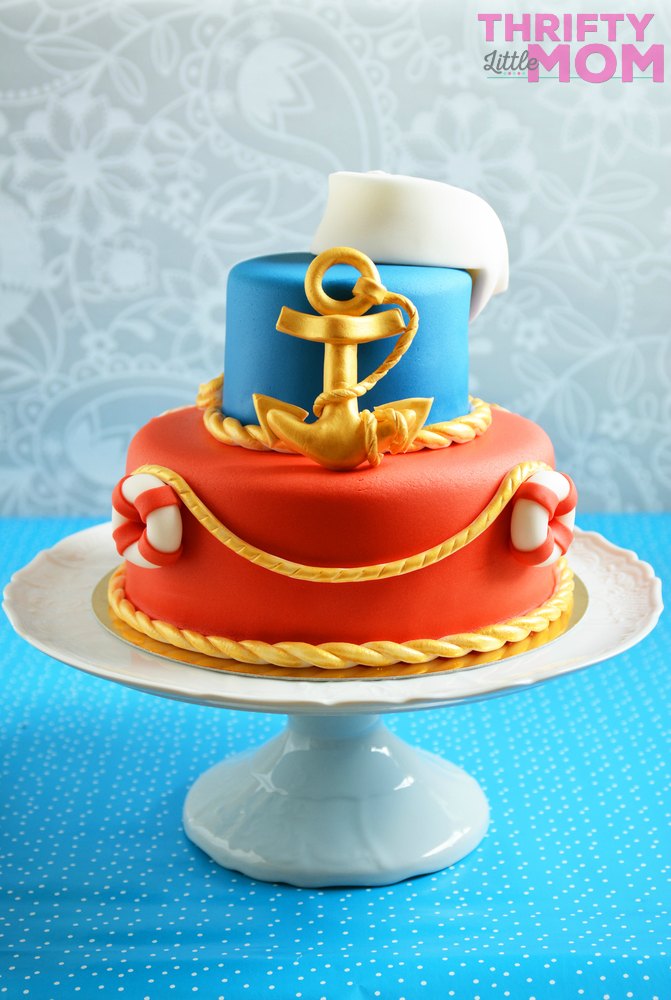 Ahoy boy! Welcome your bundle of joy to the world with this seaworthy theme. The bold primary colors are vivacious and will bring a smile to everyone. Set sail on your new life journey with fun nautical decorations.
Nautical Baby Shower Decoration Kit Cupcake Toppers Pennant Banners for Nautical Birthday Party Red White Blue Color SUNBEAUTY
Little Prince
Cute little crowns for the little prince's arrival may be your idea of a unique boy baby shower theme. I love the idea of your sweet little one being honored as royalty in your family. It is a joy to have such a precious gift in your life. Make it an event fit for a prince!
Navy Blue Baby Shower Party Decorations-It's A BOY Banner Tissue Pom Pom Paper Lanterns Balloons with Crown Cupcake Toppers Picks for Royal Prince Baby Shower Nautical Baby Shower 1st Birthday Decor
Baseball
America's favorite past time can also be your favorite baby shower boy theme. Hit a home run in welcoming your sweet all-star into the world. Can we do one more baseball pun? Knock it out of the park and say hello to your Babe Ruth. Ok. I'm done.
Party Tarty -Baseball Themed Party Favors Baby Shower Sports Themed Pennant Decoration-it's A Boy Banner Highchair Decorations For 1st Birthday Boy Decoration- Sport Decorations For Gender Reveal Party
Football
Score big points with this popular sport-themed baby shower idea. If you have a favorite team, you can also include this with the decorations. Huddle with your friends and family and prepare for the endless cuddles that are on the way!
Huddle Up Football Baby Shower Invitations with Envelopes (25 Pack) Boys Sports Party Invites Fill in Blank
Soccer
The world's favorite sport can be your exciting baby shower theme at your next gathering. Kick around this great idea with your mom-to-be and see if it is the right theme for you!
Big Dot of Happiness Goaaal – Soccer – Baby Shower Bunting Banner – Sports Party Decorations – Welcome Baby
Elephant
When I see momma elephant walking with baby elephant holding her tail, my heart almost explodes with joy. This sweet, instinctual act evokes some of the same emotion that you will feel when you welcome baby into the family.
Elephant Baby Shower Decorations for Boy by Baby Nest Designs – Blue Baby Shower Backdrop with Balloons, Its a Boy Banner, Paper Hanging Decorations and More Party Decor/Gender Reveal Decorations
Fox
Clever and cunning, a fox theme will make for a wonderful baby shower theme. Bouncy and fluffy tails are whimsical and will make for a fantastic decoration addition. I love the orange and gray color scheme. This would also be great for a gender reveal party!
Cute Woodland Creature Fox Theme Balloon Garland Arch Kit | 47 Pcs 16 FT Orange, Grey, and White Party Balloons | Beautiful Decorations for Baby Shower, Wedding, Birthday, and Graduation |
Rustic
If you like the woodsy feel of flannel, consider a rustic theme. I love the lumberjack style and I think it would make for an adorable baby boy decoration idea. This is a warm and cozy theme that would be perfect for a fall or winter baby shower.
MaxFor Lumberjack Baby Shower Banner, Buffalo Plaid Rustic Hunter Theme It's A Boy, Camping Bear Baby Shower Decorations Supplies, Lumberjack Gender Reveal Banner
Winnie the Pooh
This classic literary character is perfect for welcoming baby into the world. Celebrate tiny adventures and imagination with these whimsical friends of Christopher Robbin. This cuddly and curious bear will remind you of the little boy that will bring so much joy.
Balloon Garland Arch Kit Blue Yellow Balloons Bouquet Kit Baby Shower Balloons Backdrop Background Weeding Bachelorette Birthday Party Decorations
Star Wars
The greatest sci-fi franchise (in my personal opinion) makes for a stellar decoration idea for your next celebration. Join the rebellion and bring your little jedi into the world with baby shower boy themes like this one that is exciting and fun.
Silly Goose Gifts Epic Party from A Galaxy Far Far Away Supply (Baby Shower Invite)
Little Man Mustache
I mustache you a question, is this the theme for your shower? I love the adorable tiny 'staches that you can get to top cupcakes or other appetizers. This mustache baby shower idea is on trend and super cute! Welcome your new little man with a dapper affair.
Light Blue and Silver
Choose these classic colors to enhance your baby shower boy themes. The colors are made for each other and look beautiful together. I love to layer decorations in this color scheme for a billowy look. He's gonna be your angel, make it look like heaven.
Boy Baby Shower Decorations – It's A Boy Baby Shower Decorations Kit with Elephant It's A Boy Baby Shower Banner
Dark Blue and Gray
I love the rich look of these colors in combination. The colors are warm and inviting and would look great at your next shower or gender reveal party for a boy. I would also suggest using these colors for an evening event. It will create a luxurious and unique baby shower.
Blue White Grey Baby Boy Baby Shower Decorations/Grey Elephant Baby Shower, Blue Baby Shower Decorations for Boy – Its A Boy Party Decor (Dark Blue)
Green with Complementary Colors
If blue is not the desired color for your boy baby shower, then going with green is the next great color option. With the various shades you can combine your favorite complimentary color. Tailor this color scheme to the mom-to-be and her favorites.
PREMIUM Baby Shower Decorations for Boy Kit | Boy Baby Shower Decorations Set | IT'S A BOY Banner, Paper Lanterns, Honeycombs | Tissue Paper Fans | Tassels | Marble Balloons | Blue Gold Green White
Jungle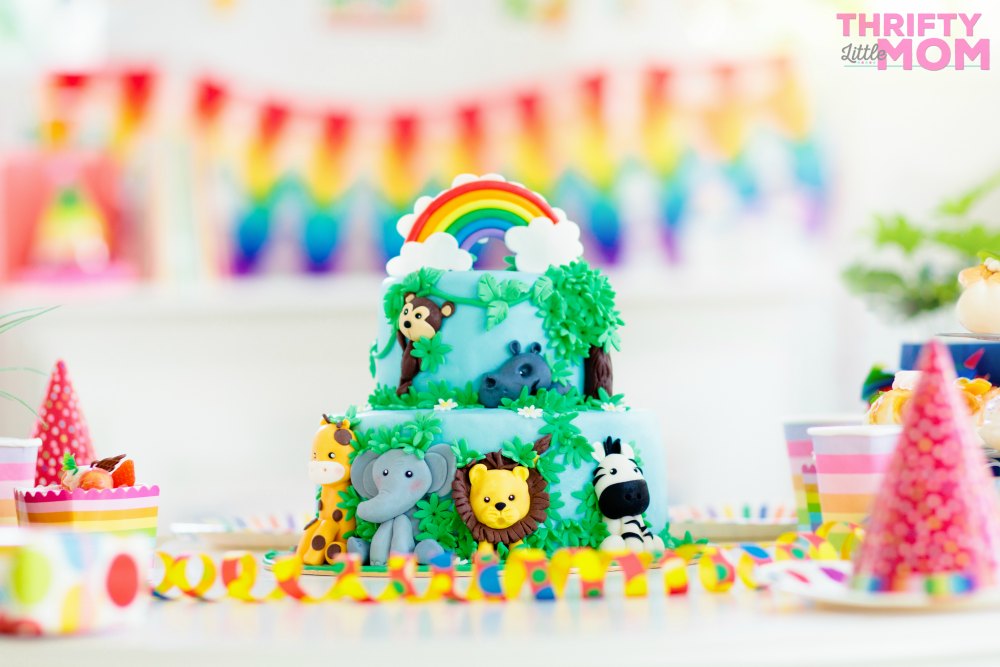 We all know that boys are wild and crazy fun. Celebrate their nature by bringing a jungle theme into your next baby shower. Before you know it, that little baby will be swinging from the rafters. Enjoy the precious moments before this happens!
Sweet Baby Co. Greenery Boho Baby Shower Decorations Neutral with Balloon Garland, Oh Baby Banner, Ivy Leaf Garland Vines Decoration, Fake Greenery Decor for Jungle, Safari, Woodland Backdrop Theme
Race car
Reve your engine and get to the starting line for this new adventure into motherhood. Race cars are some of the most favorite toys of little boys, so this is a simple and easy shower theme. Welcome the little boy that will make your heart race!
Big Dot of Happiness Let's Go Racing – Racecar – Baby Shower Bunting Banner – Race Car Party Decorations – Welcome Baby
Dr. Seuss
As one of the most famous children's book writers of all time, Dr. Seuss themed showers are perfect for any baby boy. The imaginative characters create a quirky decor option for your next event. Consider having everyone bring a Dr. Seuss book for the new baby as a bonus present. It's the beginning of their little library.
Dr Seuss Cat in The Hat Party/Airplane/Dr Suess Baby Shower Decorations Blue White Red Tissue Paper Flower Honeycomb Balls/Circus Carnival Party Decorations/Dr. Seuss Cat in The Hat Baby Shower
Woodland Creatures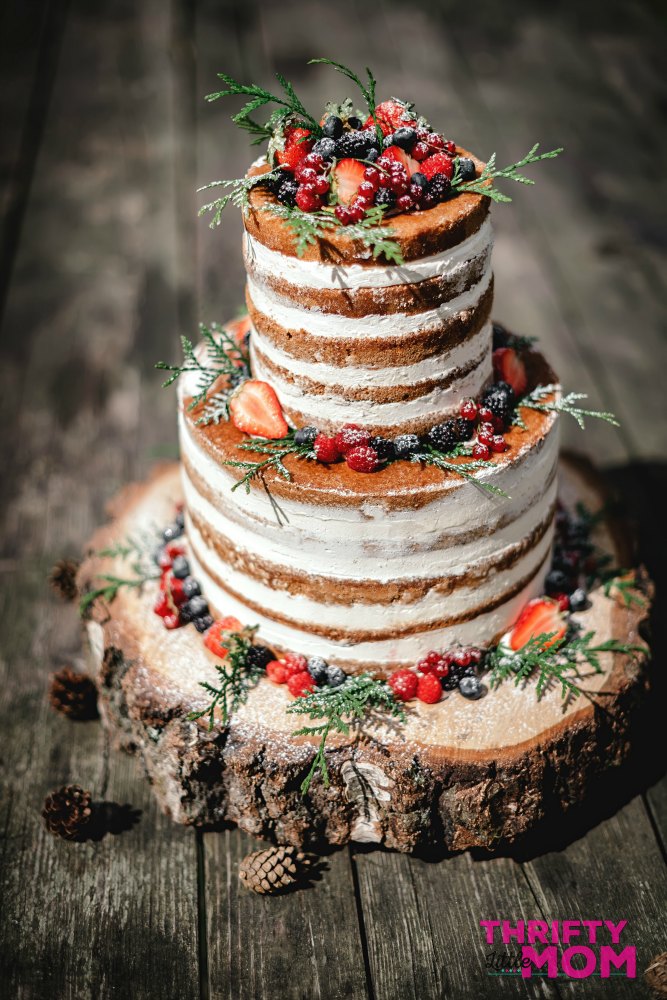 Having a hard time deciding on a cute animal for the party? I suggest choosing ALL the cute woodland creatures at once. Nothing says "happily ever after" like these whimsical friends. Bring this baby shower for boy theme to your next celebration.
Woodland Baby Shower Decorations – Neutral Woodland Animals Baby Shower Décor | Welcome Baby Banner, Forest Animals Balloons and Cake Topper New Design Woodland Theme Creature Party Supplies for Boys Girls By FengRise
Moon and Stars or Twinkle Twinkle
Your baby will be the star in your sky. Light up the evening with a cute starry sky theme. You can even incorporate the classic nursery rhyme of "twinkle twinkle little star" into your decorations and signage. I love the adorable bunting and balloons you can use for baby shower boy themes.
Moon and Star Balloons Bouquet Navy White Gold Balloons Twinkle Little Star Baby Shower Birthday Party Decoration
I hope that these ideas will spark inspiration for your next unique baby shower boy themed party. Getting together with your friends and family to celebrate the new addition will be fun enough, but adding one of these fun decoration packs to the event will create and experience that will be memorable for everyone.

15 Baby Shower Decoration Ideas & Color Schemes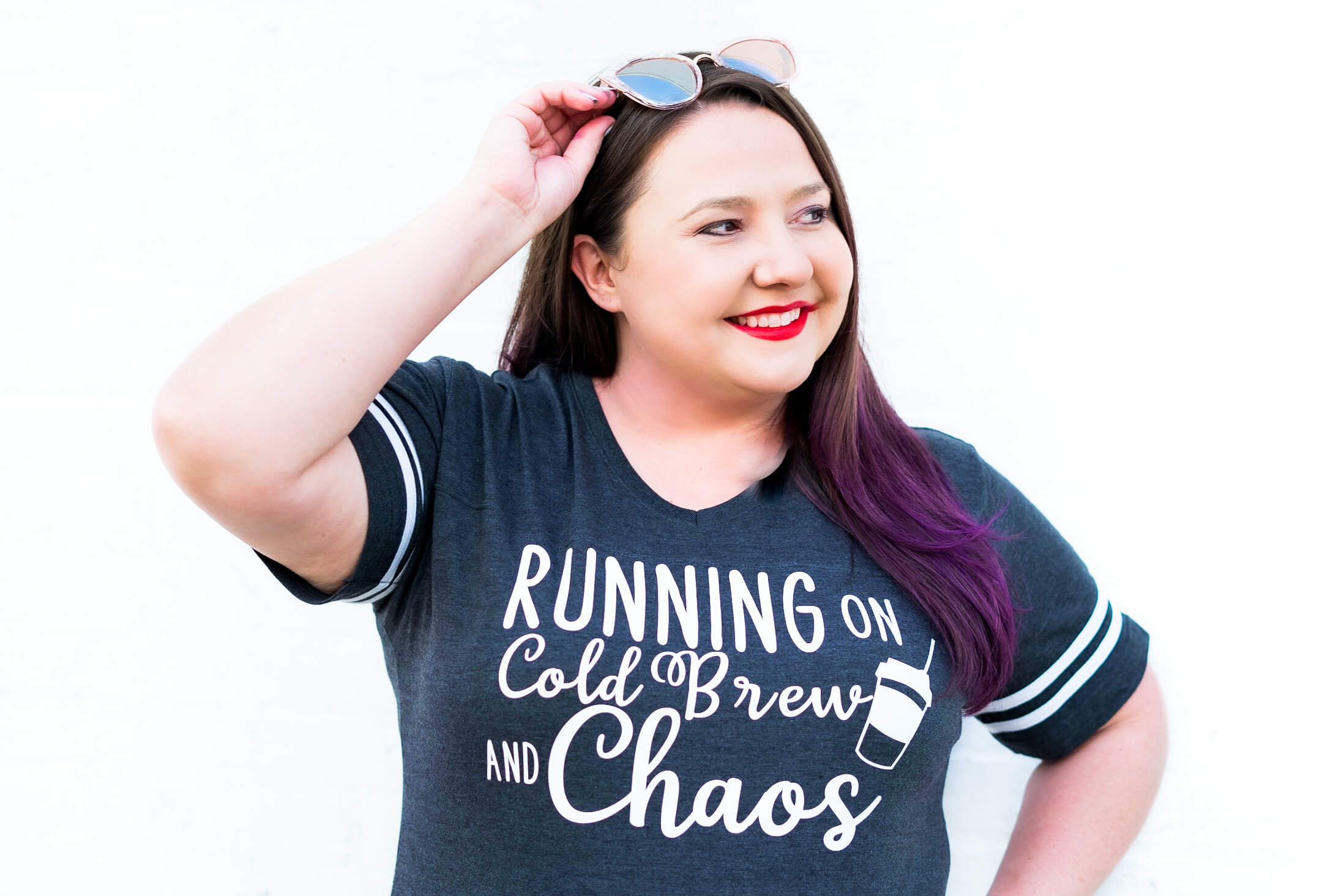 Kim Anderson is the organized chaos loving author behind the Thrifty Little Mom Blog.  She helps other people who thrive in organized chaos to stress less, remember more and feel in control of their time, money, and home. Kim is the author of: Live, Save, Spend, Repeat: The Life You Want with the Money You Have. She's been featured on Time.com, Money.com, Good Housekeeping, Women's Day, and more!
Summary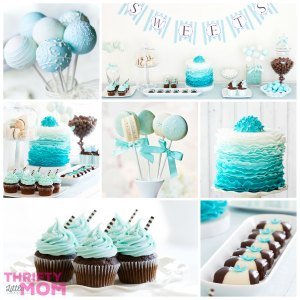 Article Name
22 Baby Shower Boy Themes
Description
If you are preparing to welcome a new little man into the world, throw a fantastic party with one of these great baby shower boy themes.
Author