12 Fun & Easy Gift Exchange Themes
This post contains affiliate links. As an Amazon Associate, I earn from qualifying purchases. I also earn from qualifying purchases made with other brands and programs. See my
privacy policy.
It's the season of giving, and there are so many ways to make it unique. During the holidays, you will notice invites to fun gifting events that various groups will host. If you are looking to host one of these gatherings, then you should enjoy this list of my favorite gift exchange themes for your next party.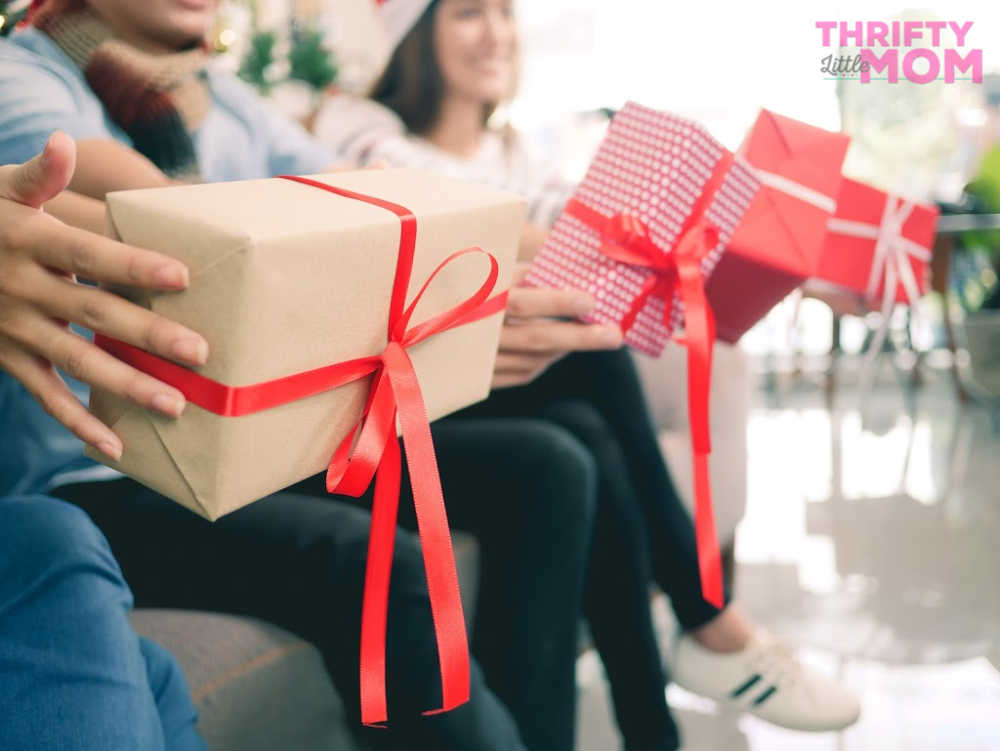 When you are looking to theme your gift exchange, you should pick one that resonates with the whole group. Try not to leave attendees feeling like the gift they will receive is utterly wrong for them. Decide which of these gift exchange themes best fits your group and find a cute invitation to match the theme!
"Favorite Things" Gift Swap
While I do not suggest gifting "whiskers on kittens," you may find "warm woolen mittens" to be a better fit for this gift exchange theme. Have your guests bring a gift that is indicative of their favorite thing. These gifts can range from small items to exciting bundles.
"Favorite Things" Ideas
Screen-touch fingertip winter gloves

Battery bank recharging station

Skincare sampler pack

Silicone kitchen gadgets

LED bathroom soap dispenser

UBER/Lyft credits or gift card
Wine/Beer Exchange Gift Swap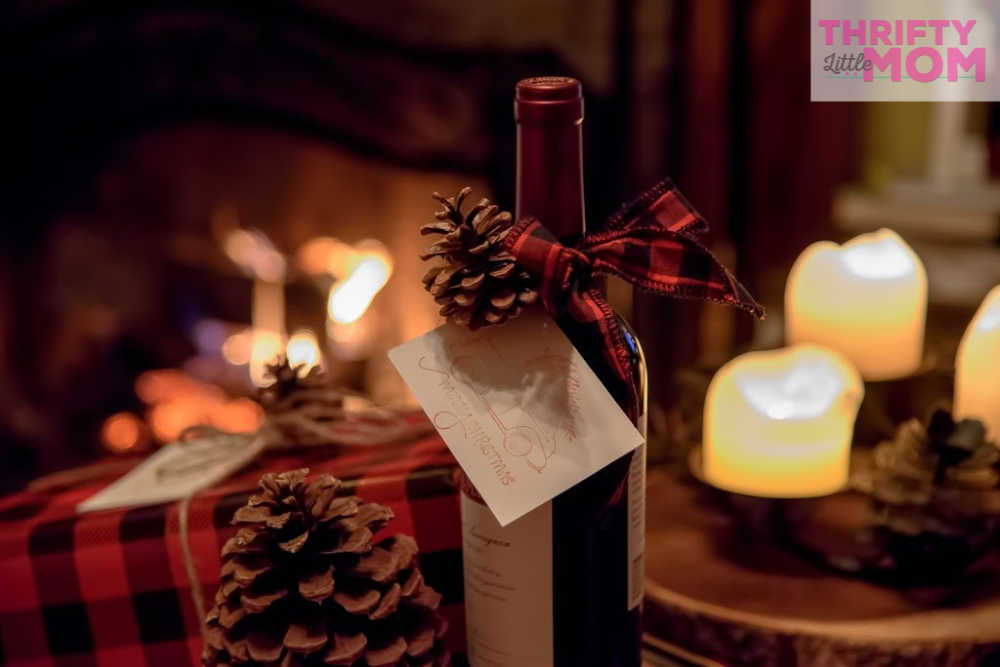 If you have friends like mine, we often congregate to enjoy a new find of a handcrafted beverage. My husband's friends enjoy meeting up to show off their "new release," "favorite seasonal," "single edition," craft beer finds.
I enjoy trying a new vintage or style of wine that is not in my repertoire. This love of exciting and new finds would prompt me to throw a gift exchange with this sort of theme.
Wine and Beer Exchange Ideas
Have a wine exchange that focuses on a region or style that people love- maybe a "White Christmas" where everyone brings their favorite white wine.

Similarly, if your group is into bold, red wines, have them bring something that is "Red as Rudolph's Nose."

For both wine and beer, there could be an "It's a small world" or "Santa's Flight," where each person draws a country and has to bring a libation from the region.

Craft beer has exploded recently, have your attendees gather a seasonal from their favorite brewery.

"Cider Night, Hoppy Night" could be an evening of your favorite local microbrewery beer 6-packs exchanged.
Budget Guided Gift Exchange
I've been to several gift exchange parties that have had a budget included in the event. This budgeted system helps people feel less stressed about their present budget for the year. Find a range that you think your friends will be comfortable with and enjoy the gift-giving season.
Single Gift Exchange Ideas $5-$10 or Combine for Gift Exchange Ideas $15-$25
Small spa items

Spa Socks

Shower Brush

Body Scrubs

Exfoliating gloves

Essential oils

Specialty food products

Gourmet Cheese

Handcrafted jams and spreads

Heirloom sourdough starter

Cured meats (my pick would be Iberico ham- 100% acorn-fed pork. DELICIOUS!)

Chocolatier quality chocolates

Kitchen Tools

Silicone oven mitts

Meat thermometer

Spoon rest that clips to pan

Cute wine-saver spouts

Trendy bottle opener
$30-$50 Gift Exchange Ideas
Tech Gifts

Bluetooth speaker

Roku Express

Tile- this is a small square that attaches to your phone, keys, or wallet that allows you to find them if they are missing.

Headphones/earbuds

Experience Gifts

Escape Room admission

Zip-lining adventure

Movie Theatre passes

Manicure or pedicure

Facial at a spa

Ax Throwing for an hour
Handmade Gift Exchange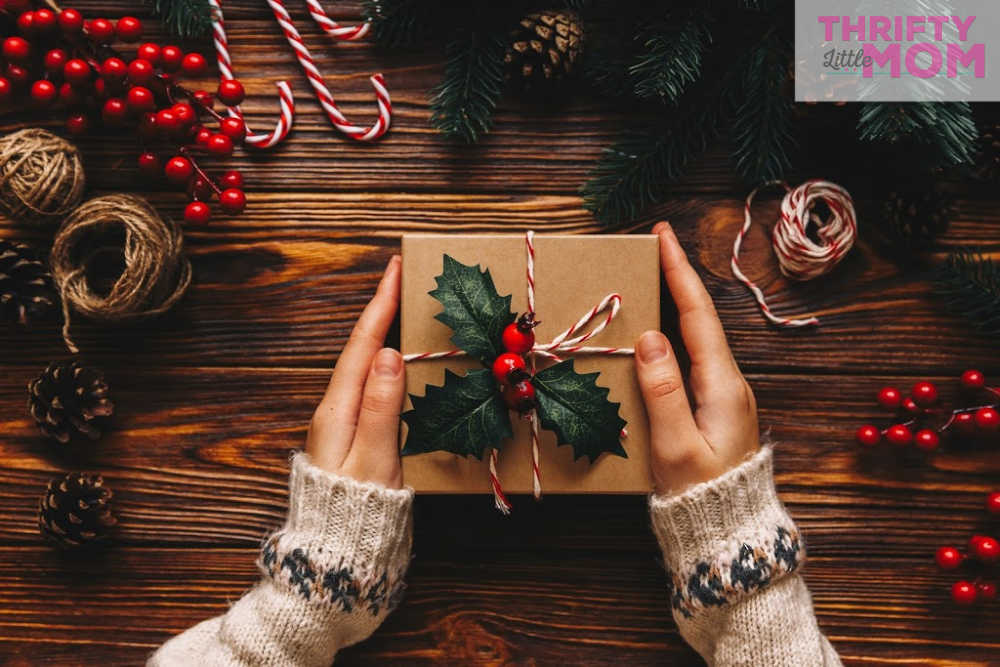 This exchange can be experienced in two different ways depending on your group. If you have friends that are crafters, then everyone can bring a personal piece to trade. Otherwise, encourage participants to purchase from handmade retailers.
Your local farmer's market will have a fantastic selection of handmade goods that allow you to support artisans in your area. If you would like handmade gifts that are also thematic (i.e., "Harry Potter" or "Carolina Panthers") shop retailers like Etsy.com or "Small Business Saturday" online.
Handmade Gift Ideas
Needle-point rings with sayings that resonate

Personalized pottery that is hand thrown

Hand-blown beer glasses (

The pretentious beer glass company

is one of my favorites)

Wrap jewelry crystals

Small canvas artwork
Gift Card Exchange
I feel like a gift card exchange can be perfect for a group that is very busy during the holidays and can be budget-friendly also. Retail teams, hospitality industry, or even healthcare staff can find themselves overwhelmed with the holiday rush of events.
If you need to sneak in easy gift exchange themes, exchanging gift cards can be fun and still entertaining. Now that the giant gift card kiosks are in most major retailers, you don't have to venture to specific stores to find one that will work.
If you have the time to dive into a theme, here are my favorites.
Gift Card Gift Ideas:
Restaurant Gift Card Theme

Steakhouses are great for the coveted cards

Kid's themed dining, like "Chuck E. Cheese's" would be funny for someone single to receive

A high dollar amount at an inconvenient fast-food chain

Something different- Ethiopian, Vietnamese, or Dim Sum

Retail Based

Suggest everyone choose a small business that is local to support

Does your group like to be pampered? Then spa and salon gift cards are on the list!

Car related- oil change, premium carwash, and auto part stores

Favorite Bar, Brewery and Wine Room

Spell out a Christmas word or phrase that is the same number of letters as participants. Each person draws a letter and picks a retailer with that starts with that letter. On the day of the party, they are put in order of the word and then you draw a new letter to choose your card.

Example: "J-O-Y"

J- JustFab shoe retailer

O- Old Navy

Y- Yankee Candle
Christmas Cookie Swap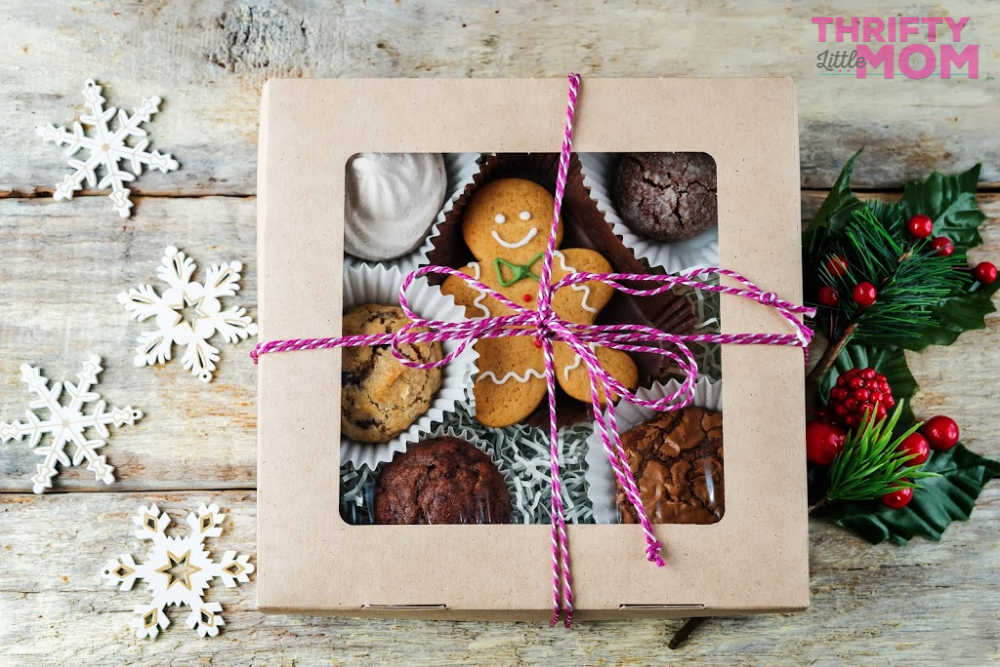 I can remember as a kid making holiday treats like chocolate dipped pretzels and Peanut Butter Blossoms to give as gifts. Now, I love creating those baked goods with my kiddos. A Christmas cookie swap allows you to create delicious cookies or treats with your loved ones and then trade with your selected group.
This form of giving helps provide a budget-friendly option for the holidays too! Make a holiday tradition with your family by baking together.
Christmas
Cookie
Ideas:
Ugly Sweater Christmas cookies

Santa wish list cookies

Christmas Chex Mix

Classically decorated Sugar cookies

Christmas tree pretzels

Quirky Gingerbread men

Peanut Butter Blossoms
Christmas Ornament Exchange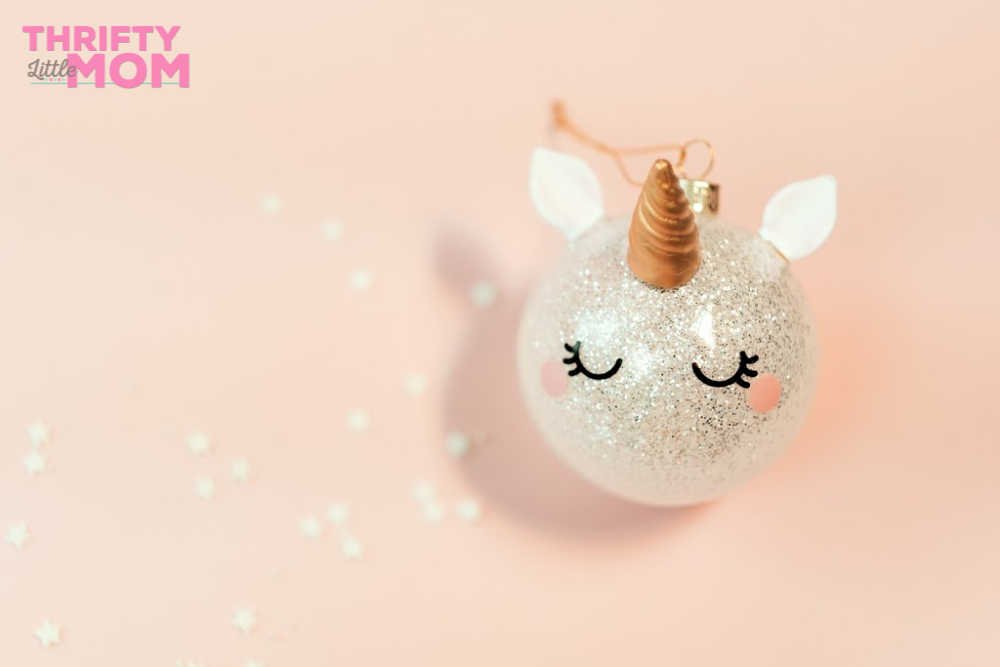 Ornaments are unique when they gifted to you in a heartfelt way. Gathering with friends to celebrate the season can be some of the best memories we can cherish. An ornament has been a symbol of Christmas since the 16th century and continues to bring joy and meaning to the Holiday decorating tradition.
Depending on how you choose to exchange them can make for an exciting night of craziness or a perfectly themed gift.
Christmas Ornament Ideas:
Ornaments when you know your recipient

Favorite movie

Food or drink that they love

Sport or Team

Animal or creature

Personalized name

Ornaments when playing a mystery swap game

A customized ornament of YOU- a polaroid with glitter, your handprint with the year, or another funny representation of you.

Any random food that is NOT Christmas related

The classic "leg lamp" from "A Christmas Story"

Make your own completely glittered can of beer complete with hanging wire. (Can substitute can of wine or mini bottles of liquor)

The goal is to make it a challenge for anyone to drink it. The decorations will prohibit the ingesting.

Choose a creepy or funny tree topper

High-Quality Ornaments

Whether they are strange or beautiful seasonal magic, high-quality ornaments are not hard to find these days. My top places for Christmas ornaments are:

Hobby Lobby

Michael's

Crate and Barrel

Pier 1

Cracker Barrel (this seems like a joke, but they have some seriously good Christmas stuff)
Christmas Mug + Coffee, Cocoa, or Tea Exchange
A perfect cup of Christmas cheer to warm you at the end of the year. I love selecting a beautiful or funny mug to give and including a favorite warm drink for someone special.
Mugs can genuinely be so perfectly inspired for a person's interest these days, that it won't be difficult for you to find the penultimate gift for a loved one. Once you've decided the mug, include a favorite warm drink for the Holiday.
Places you can find unique mugs:
Online

Gift shops

Coffee shops

Farmer's Markets

Craft Fairs
This Might be Wine Mug – Funny Wine Mug – 11OZ Coffee Mug – Wine Lover Mug – Mugs For Women – Perfect for Mothers Day – By AW Fashions
Secret Santa Gift Exchange
Probably one of the most common Christmas exchanges for workplaces and social groups. The collective group gets together around 2-3 weeks before the holiday party date. The name of everyone that is involved is placed "into a hat," and each person draws a name.
The key to the game is to remain secretive about the name that you have picked. This way, you can tailor the gift to that person's specific likes and interests.
Secret Santa Gift Ideas:
Someone who loves beer could receive a personalized glass with their favorite 6-pack.

Does your co-worker love trivia? Pick-up a "1000 answers book" and a gift card to the location where they play.

If your friend likes true-crime podcasts, grab a t-shirt from that show, and their favorite color canister pepper spray.

Karen, in accounting, loves to ask to speak to the manager, get her a megaphone. Just kidding. But that would be great.
White Elephant Gift Exchange
"White Elephant" was coined due to an Asian king giving it as a "not desirable gift." During the holidays, it is trendy amongst tight-knit friend groups and families. I don't know if you have seen White Elephant gifts worth fighting for but consider yourself warned.
This game was thought to have started by choosing a household item that you no longer cared for and exchanging it in turns. Whatever you ended up with was what you got. Merry Christmas friend, here's a dull cheese grater.
How it works:
Everyone brings a gift. These days people will choose either a cool item or they may continue with the old adage and bring something "not desirable." Either way, the gifts are selected by a numbered system. Everyone will receive a number "from the hat" and then choose a gift according to their order.
You decide to do White Elephant in the original story way, where everyone receives the gift they choose, and "all sales are final." However, you can also incorporate "stealing" into the rules for which these "swap games" have become so popular.
Yankee Swap Gift Exchange
Yankee Gift Swap or Dirty Santa is somewhat synonymous these days. Yet, the complete Yankee Swap gift ideas & RULES are continually fought over, almost as much as the gifts at the party will be. With this style of swap game, the most common rules are these:
Place numbers in hat by the number of participants (1-?)

The first person will pick a gift and open it.

(

Optional rule:

They have the option at the very end to "steal" from everyone)

The second person either gets to "steal" the opened gift or choose an unopened gift.

(

Optional rule:

Decide if they can choose to "steal" AFTER they open the gift)

Attendees will continue until all gifts are opened.

Gifts cannot be "stolen back" by their original owners.

(Optional

Rule:

Gift Freeze- a gift can only be stolen X amount of times.)
Musical Chairs Gift Exchange:
I think this is a fun variation on exchanging, and it gets the job done in under ten minutes. Here's the quick way to do a gift exchange, but still have so much fun doing it.
Chairs are equal to the number of participants minus one.

One gift sits under each chair, with the one remaining in the center.

Christmas song of your choice will play (I like Trans-Siberian Orchestra's version of "Carol of the Bells" since it is pretty long and fun to hear)

At no determined time, the person running the music stops it from playing.

Everyone will try to get a chair.

The person left standing will receive the gift in the middle.

Remove a chair and place the gift under it in the middle of the circle.

Continue until no presents are left.
I hope these gift exchange themes and games will make your holiday party a sensation and one to remember for many years to come!

13 Unique Christmas Party Venues
6 Easy Red Cocktails for the Holidays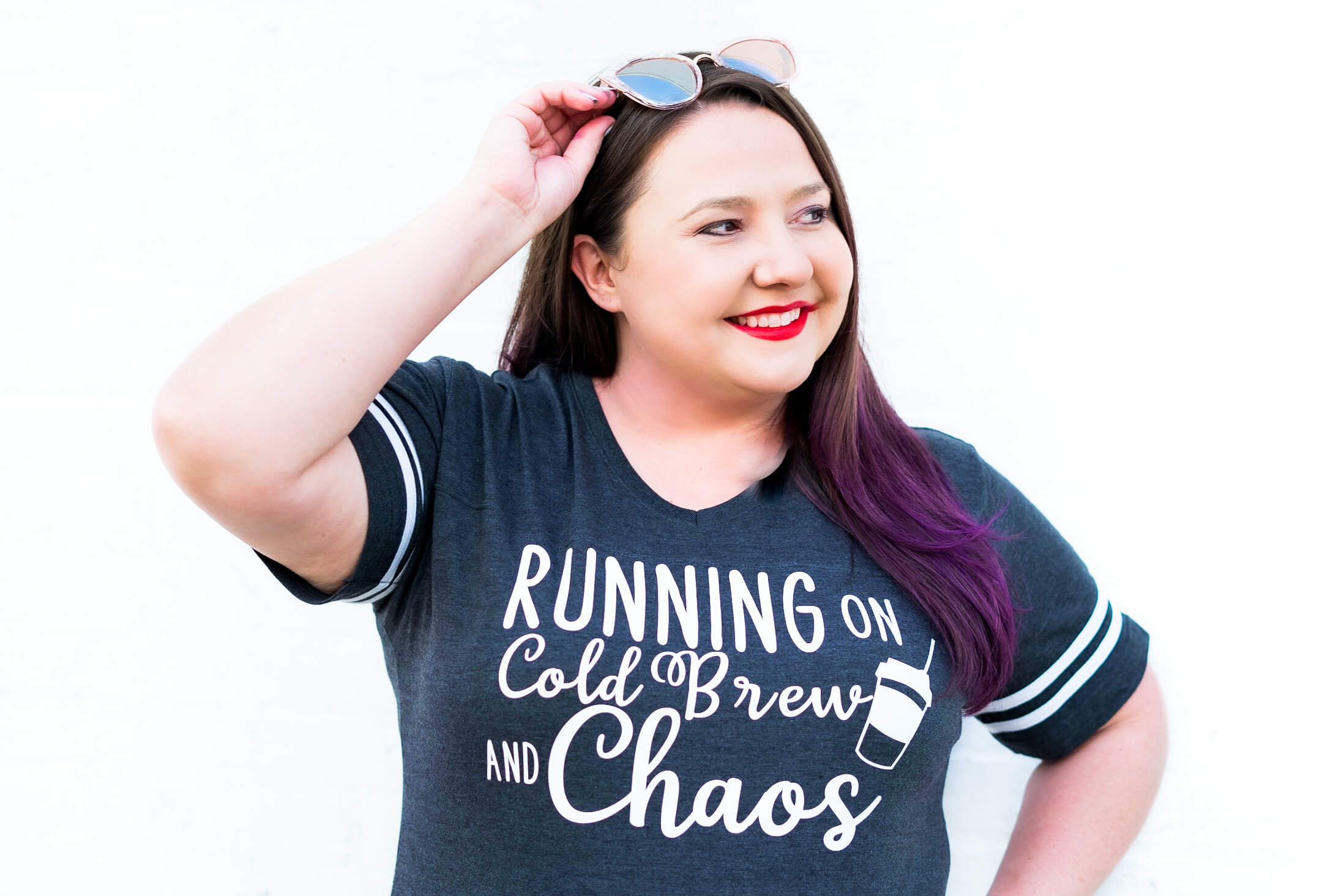 Kim Anderson is the organized chaos loving author behind the Thrifty Little Mom Blog.  She helps other people who thrive in organized chaos to stress less, remember more and feel in control of their time, money, and home. Kim is the author of: Live, Save, Spend, Repeat: The Life You Want with the Money You Have. She's been featured on Time.com, Money.com, Good Housekeeping, Women's Day, and more!
Summary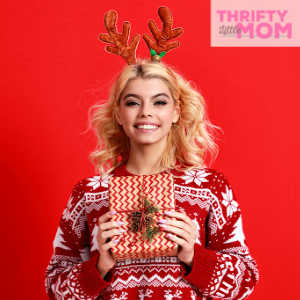 Article Name
12 Fun & Easy Gift Exchange Themes
Description
Getting a group together for a holiday party can be stressful. Let the gift giving be fun and easy with these gift exchange themes and games.
Author