Depending on the size and location of your business, you have lots of options when it comes to hosting your holiday get together. We will cover the basics based on whether you are having a party at the office or having it outside the office. Here are my best corporate Christmas party ideas and things to consider when planning it.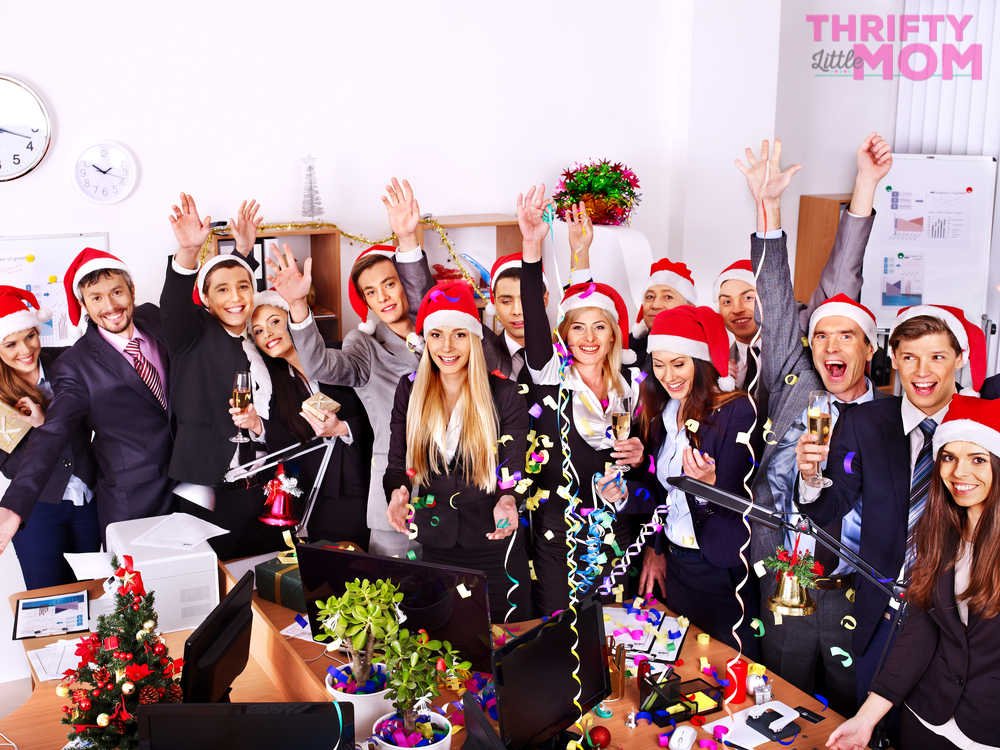 Corporate Christmas Party Pre-Planning:
Making sure you have the specifics in place before you go into the details is the first place to start. There are a few things you need to check off your list before the fun of a creative office Christmas party can occur.
What is your Corporate Christmas party budget?
This question is always number one on the list, especially when working with a businesses' "petty cash" for the event.
The list of costs will usually go in this order:

Venue rentals

location, tables, chairs, decor

Food/Drinks
Entertainment
Office Christmas gift
Decide if it's family-friendly or adults only.
Your office may be one that is full of families, and the holidays present a bonding time for everyone.
If your staff is mostly DINKS (double income, no kids), then having a few small children running around can create a less-than-chill night for those without kids.
Choose which will be better for the whole group or decide on a "no children after [specific time]" style event.
This age-group will ensure your night goes smoothly, and everyone enjoys themselves.
Office Party or Outside of the office?
If your facility is large enough to house the event, this is a great way to have company Christmas party ideas on a budget.
Without the extra cost and headache of renting a gathering space at the holiday season, you have given yourself plenty of room to plan a creative holiday office party.
On the other hand, by choosing an outside location, you do not have to worry about the logistics of things like:

Decorations for a corporate holiday party event
Someone cleaning up after the office party has taken place
When at an event space, food will be kept at correct temperatures and refilled by staff.
If you utilize a brewery or winery, you can have everyone cover their drinking tabs to keep within your company Christmas party budget.
How many people will attend?
It is good to have an approximate number of attendees for your seasonal gathering.
You may have a small company holiday party that you know everyone by name, and the break room table will suffice for food setup.
If you have a larger group, then knowing the number of people will be crucial to planning your company Christmas party ideas.
Corporate Christmas Party Ideas: At the office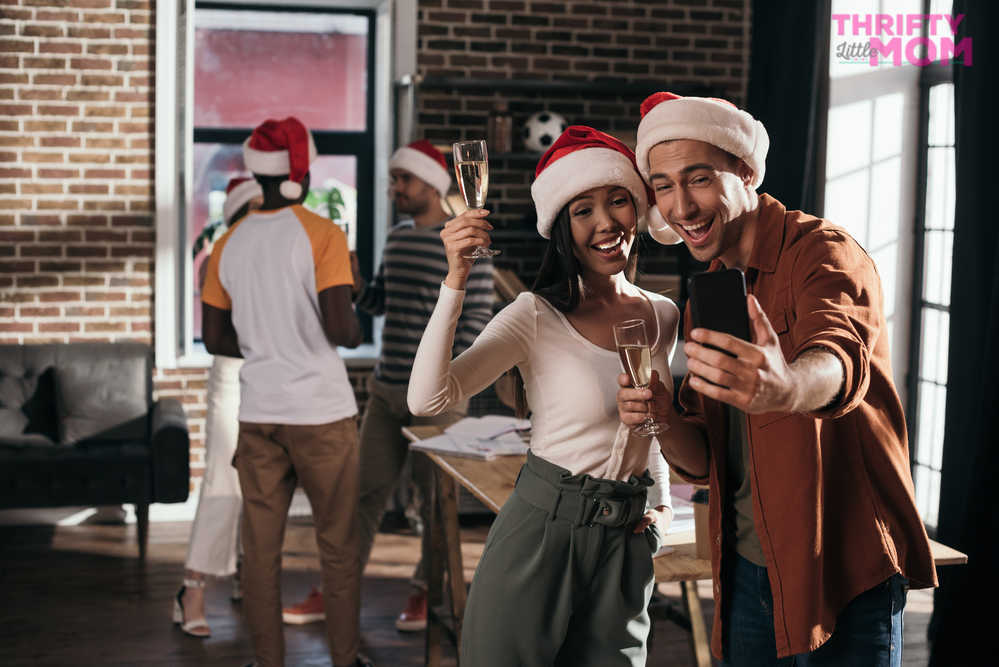 I say that just because it is at the office, doesn't mean that it has to be boring. There are creative office Christmas party ideas that will make the event pop!
Gingerbread House Making Party

Crafting and food, this is a great way to bring everyone together at a small office Christmas party.
You can choose to have the gingerbread house making be individual people, teams, or even a competition.
You may need to rent tables and chairs for the event as a crafting area will be necessary.
Make it even crazier by having a marshmallow catapult war after (or during if you like a lot of excitement) they are built.

Casino Night

Casino equipment is available for rent if you wanted to get different games like a craps table or roulette wheels.
Usually, games that are from a rental agency include the dealers for the games, a choice of how many game options you'd like, and tutorials for those that are unfamiliar with games and rules.
Most of the packages include 2.5 hours of gaming, which is a decent amount of time for any party.

Carnival Party

A carnival-style party is perfect for an office that does have a large number of families that will be in attendance.
Consider fun rentals like a cotton candy machine, snow-cone maker, and popcorn popper.
Inflatables can be rented for indoor use if the weather seems to dictate the location.
There are so many styles of games to rent to entertain your employees for hours on end.

Crepe Party

Instead of a traditional potluck, consider a crepe party.
Encourage your attendees to sign-up to bring either a savory crepe creation or a dessert crepe.
Crepes are fancy, thin, pancakes that you stuff with all sorts of tasty fillings.
There can be crepes that have decadent meats and vegetables for a dinner version.
Creating fruit and custard-filled crepes will provide a dessert option.

Holiday Food Catering

Mexican Food- switch up your traditional holiday meal (since everyone will be having their version with family)

Mexican food catering is an excellent option because it lends itself to so many dietary styles.
It is easy to utilize this in buffet style service allowing attendees to pick and choose their favorites

Italian Food- hearty and warm, Italian food is a delicious catering option

Try to look for options that will fit dietary concerns (i.e., gluten-free, vegetarian/vegan)

Local Speciality Chef catering- wow your employees with a local chef.

Utilizing a local chef allows you to customize a menu that will be perfect for your corporate Christmas party.
Supporting a local chef in this way allows you to taste their creations and decide if you could use them for other events throughout the year.

Unique Catering Options

Enjoy "It's a Small World" style food service by picking options from around the world on different tables.

German
Ethiopian
Vietnamese
Turkish
Mediterranean
Mongolian
Indian

Food Trucks

When you live in a temperate climate, food trucks can create a fun catering option that brings people together.
Depending on the size of your group, you could invite multiple food trucks to be apart of the event.
Food trucks are becoming more exquisite with their menu options. This ain't yo' momma's taco truck. The culinary spectrum of these vehicles allows you to choose one that has all dietary choices taken into consideration.
Create a beautiful holiday scene outside with bistro tables and lighting.
Corporate Christmas Party Ideas: Entertainment Options
Hire a Comedian

Your local comedy club will have a listing of comedians in the area that you can contact if you have a budget.
Decide on if you want "clean comedy," "PG-13 comedy", or if "anything goes" is your party style.

Hire a Magician

A basic google search can help you find magicians for hire.
Contacting a party rental store will also give you leads to great area magicians.

Karaoke

I love getting my friends together for a night of singing old favorites
Not everyone loves singing, but people love watching. There should be a right mix of both at your event.

Music DJ

If space allows, it is nice to have someone playing music for you as opposed to someone's Pandora playlist with ads (we've all be there).
You may need to rent a dance floor if you do not have the appropriate style flooring for the event

Live Band

When it comes to corporate events, I prefer to look for a band that does "cover music."
A "cover band" will provide guests with familiar songs that they will enjoy all night long.
Especially if you are going to have a dance floor, it is best to have music that people will want to boogie to.
Corporate Christmas Party Ideas: Outside the Office
If you can book a space outside of the office, here are some corporate Christmas party ideas that you can think about choosing.
Restaurants

Find a restaurant that can accommodate the size of the group you are looking to host.
Remember to book your event 2-3 months ahead to get the exact date and time you'd like.
Attendees can order off the menu, or the restaurant can create a small specialized list for you.

Event Spaces with Catering

These spaces are lovely because of their ability to be customized around your gathering.
Different from restaurants, event spaces can create the event to your desires for space and entertainment.

Rent out a Botanical Garden

Seasonally speaking, botanical gardens will fully decorate the areas with the best in winter whimsy.
The event spaces the garden provides will be an absolute dream to mingle with friends.
You will need to see what their requirements are for outside vendors.

Rent out a Movie Theatre

Yes, you can rent out a movie theatre. Most corporate chains have packages, and independent companies love the extra revenue and can work to make it unique.
Your attendees can enjoy popcorn, and more theatre themed treats, or you can book a dine-in theatre experience for a full restaurant-style menu.

Rent out a Brewery

When the holidays are fast approaching, the window to book these locations gets tight. Remember to book for the best day 2-3 months in advance.
Breweries will have great entertainment for your employees.
If there are no on-site food services, they will have a list of the best catering options in the area.

Rent out a Vineyard

Vineyards pride themselves on making beautiful events year-round.
The location will already be decorated in an attractive seasonal manner that will enchant your guests.
They can customize events to precisely what your corporate party ideas a.

Rent out a Museum

In the colder months, it is helpful to be in a climate-controlled area.
Museums provide exciting exhibitions for your attendees to meander through while enjoying time with co-workers.
Outside catering is a breeze with most museums.
They are one of the easiest to provide an "open bar" situation for guests.

Rent out a Science Center

Like a museum, science centers have an intimate ambiance that allows guests to feel cozy during the holiday season.
A science center is fun for your workplaces that have a more "family-centric" vibe.
The center will have ample tables and chairs
In Charlotte, NC, the Discovery Place will do LIQUID NITROGEN SLUSHIES! Sign me up!

Indoor Race Cars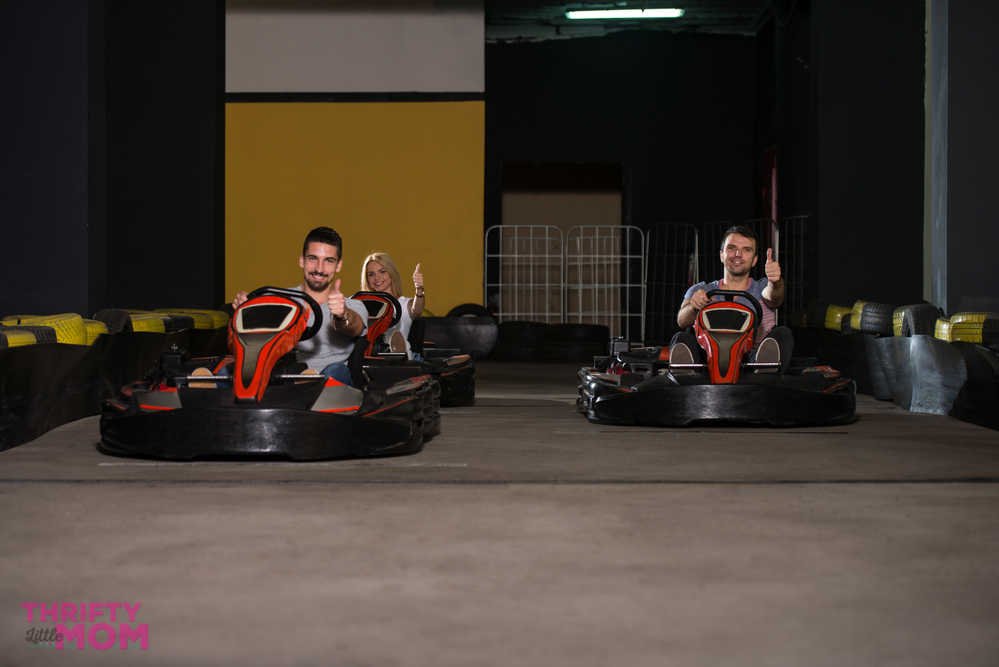 Switch it up with a high-speed night with your co-workers
Indoor racing tracks are great for areas where the weather can put a damper on activities
Most centers will have additional games to help entertain kids and adults alike.

Theme Park Rental

When the colder months hit, theme parks are under-utilized due to weather constraints.
Your theme parks will have plenty of unused areas to host private events.
They love helping you craft a unique holiday office party that will be the talk of the year.

Rent out a Speakeasy

If you have the chance to rent out a speakeasy, I highly recommend you take advantage.
A speakeasy will have quiet, intimate atmospheres that will be cozy for a corporate Christmas party.
These low-key bars boast the highest quality hand-crafted cocktails that will set your evening apart from a traditional bar experience.
I hope that this list helps you come up with some exciting corporate Christmas party ideas. Enjoy your holiday season and spending time with your work family.

13 Unique Christmas Party Venues
6 Easy Red Cocktails for the Holidays
Access my FREE Party Printables Vault!
Subscribe to my weekly intentional living email magazine and I'll give you access to my life printables vault! Cleaning, planning, organizing and more!
Don't forget to check out what's in the resource library! https://thriftylittlemom.com/thrifty-little-mom-resource-library/ Password: Thriftyprints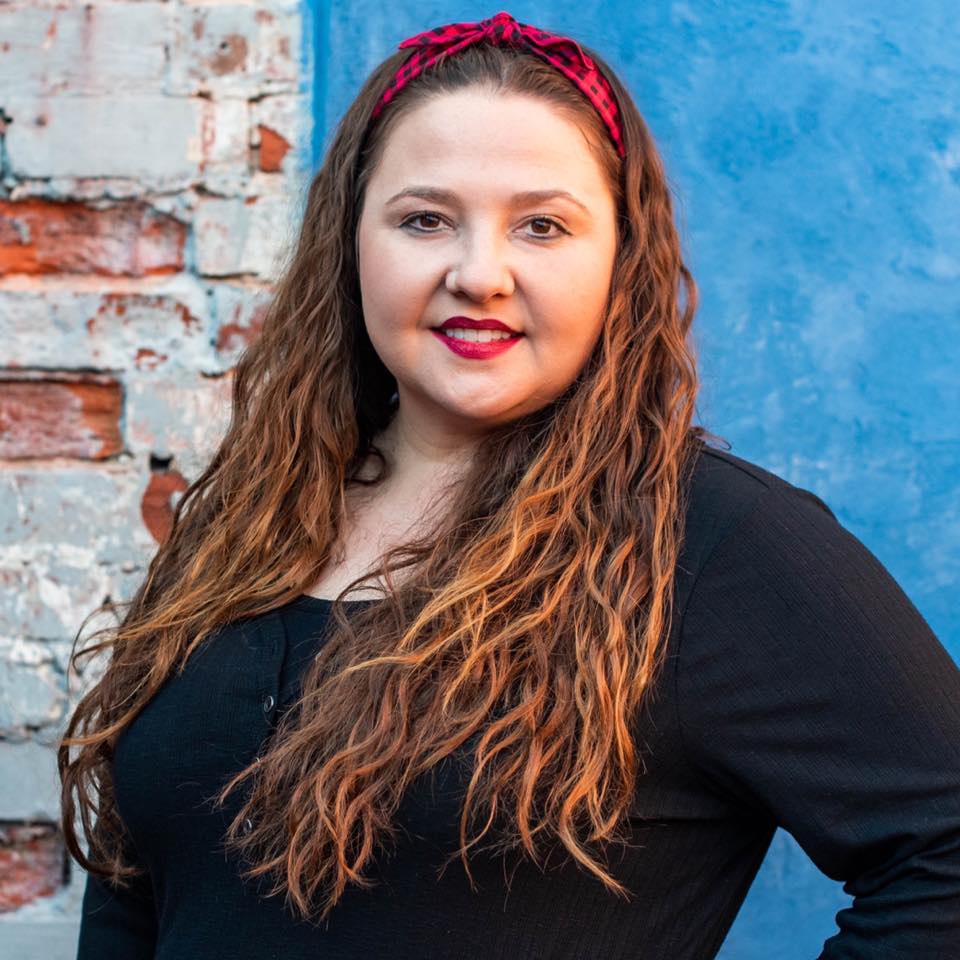 Kim's is the party planning, cupcake loving, celebration catalyst behind the Thrifty Little Mom Blog. Kim was a pro event planner for over 7 years before she became a full-time blogger. Kim is the author of: Live, Save, Spend, Repeat: The Life You Want with the Money You Have. She's been featured on Time.com, Money.com, Good Housekeeping, Women's Day and more! Kim aims to inspire you to create parties, celebrations and gatherings that everyone loves!
Summary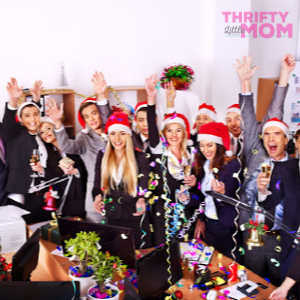 Article Name
Corporate Christmas Party Ideas
Description
We plan holiday parties for our friends and families, but what about your work family? Here are my favorite corporate Christmas party ideas.
Author
Kim Anderson
Publisher Name
Thrifty Little Mom