Easy Personalized Cricut Ornaments with Pom Poms
This post contains affiliate links. As an Amazon Associate, I earn from qualifying purchases. I also earn from qualifying purchases made with other brands and programs. See my
privacy policy.
Ornaments are to Christmas like Fireworks are to the Fourth of July. They have been decorating our trees for hundreds of years. They first started in the 16th century as small decorations that eventually bloomed into the amazing holiday displays we see every year. Fun Family Christmas Tree Decorating Traditions are important and I want to make sure my kids have that growing up. Cricut ornaments were this year's tradition!
Cricut Machine Excitement!
When I first got my Cricut machine, I knew that it was a game-changer. I am a craft lover and I enjoy getting my kids involved in a project. As Christmas is fast approaching I decided that my two favorite things could come together in perfect harmony. Here is how we made our personalized Cricut ornaments for Christmas.
What Supplies You Will Need for Cricut Ornaments:
You can pick up your supplies from the stores you have in your area. I utilize hobby and craft stores for my items. You can also grab these online if you don't have the stores near you!
Clear Plastic Ornament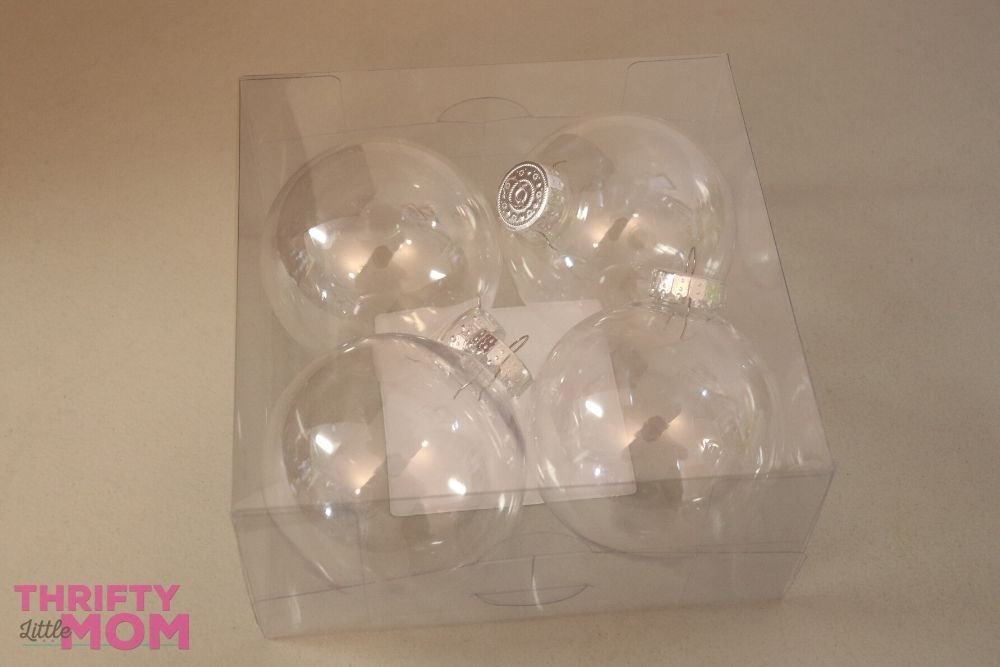 I chose ornaments that are non-breakable. Especially because I am crafting with kids, this style is very important to me. Mine are top-fill, but as long as they are "fillable" you can create these personalized Cricut ornaments.
Present Avenue Clear Plastic fillable Ball Ornament, Pack of 12 (60mm)
Snowballs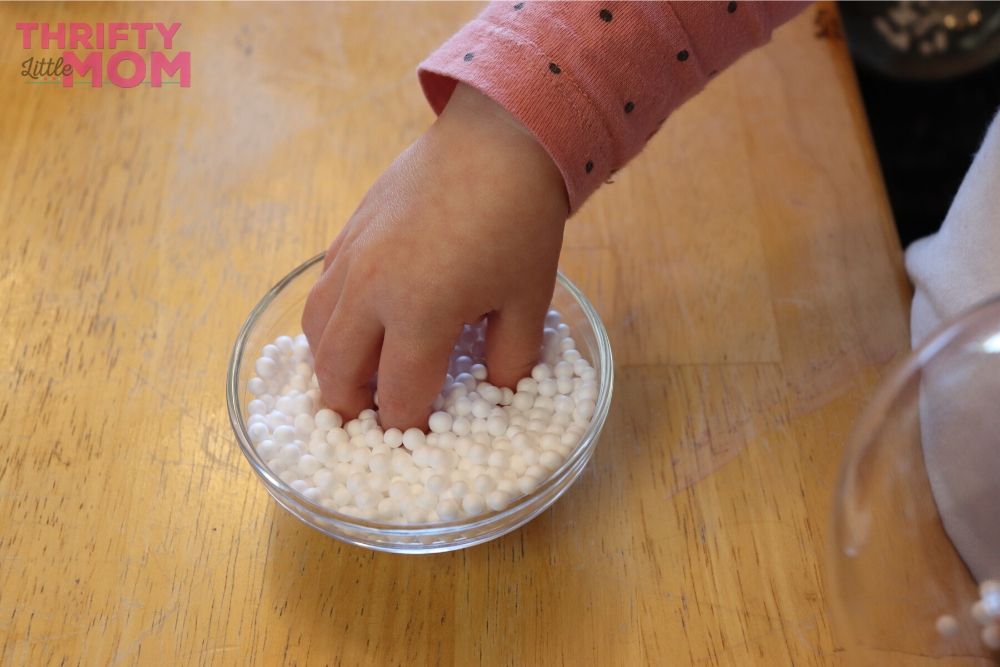 The snowballs are tiny. Keep an eye out for toddlers and this project. We know how tiny objects can find their way into precarious places. lol
Shappy 2000 Pieces 6 mm Pom Poms for Craft Making, Hobby Supplies and DIY Creative Crafts Decorations (White)
Christmas Colored Pom Poms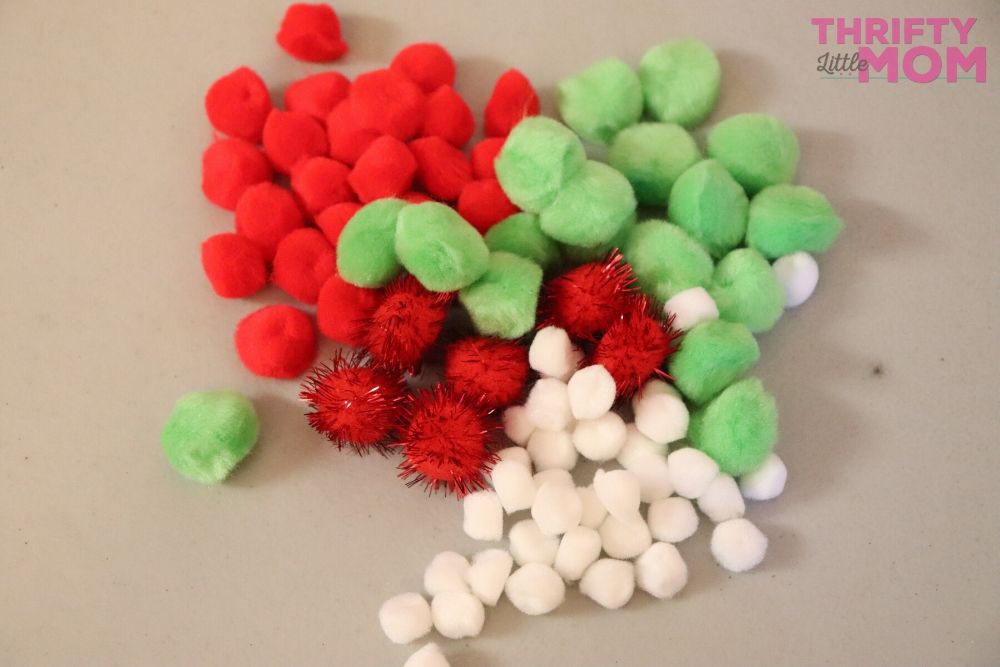 Simple and sparkly, that is my style. I like that these little balls of shiny are easy for the kids to work with and bring the Christmas colors for my Grinch Christmas tree perfectly. You can choose whichever colors fit your Christmas color scheme.
150 PCS Glitter Color Pom Poms Decor for Arts and DIY Crafts (25mm)
Cricut Machine
This is a tutorial that involves the Cricut machine and its lettering abilities. You can find basic crafting letters to attach, but I highly recommend trying out this fantastic tool if you are a crafter. It is a real game-changer.
Cricut Explore Air 2 Machine Bundle Beginner Guide, Tool Kit, Vinyl Pack, Designs and Project Inspiration
Cricut Red Sparkle Vinyl
I love this sparkly vinyl for the machine. Of course, you can choose whichever colors fit your Christmas decoration scheme, but this one caught my eye. I knew it would compliment the colors inside of my personalized Cricut ornaments.
Cricut Holographic Sparkle Vinyl, 12″ x 48″, Red
Sticky Transfer Tape
For transferring the vinyl, you will need the transfer tape. It is the best way to get a clean finish on the font when attaching to the ornaments.
Cricut Vinyl Transfer Tape, 12X4, Standard Grip
Once you have acquired the items need to create your Cricut ornaments, its time to start crafting!
Watch The Full Tutorial In the Video Below:
How to Make Cricut Ornaments
Gather your friends or family around for a Christmas crafting party. Making ornaments with friends is a wonderful way to spend quality time and create memories. You can even have this crafting party with a hot chocolate toppings bar to house a cozy gathering.
Step One: Separate the Supplies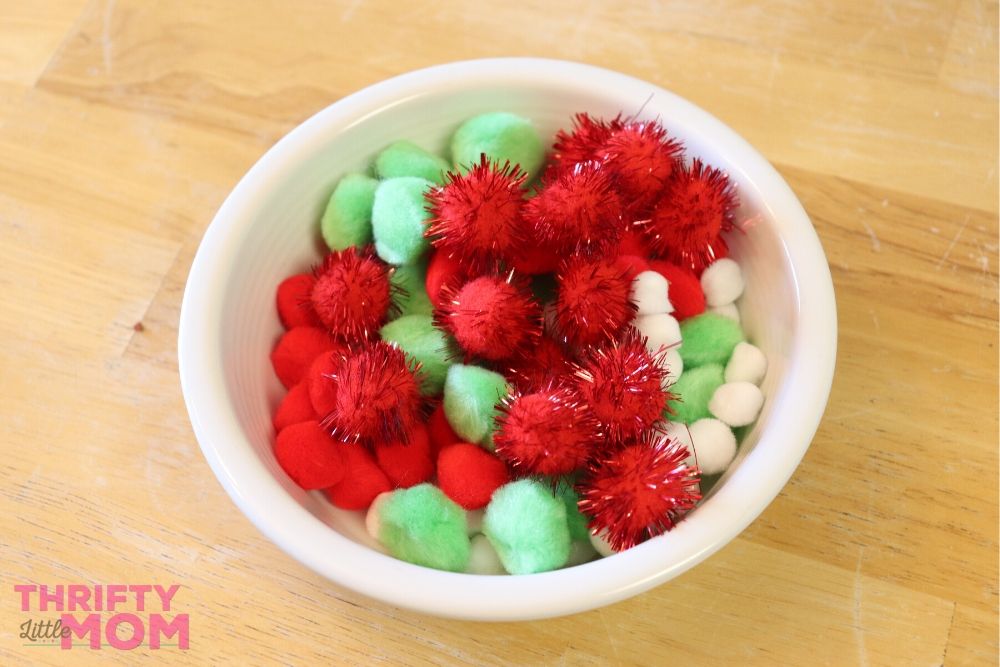 You can create small bowls for everyone to have their own or share nicely!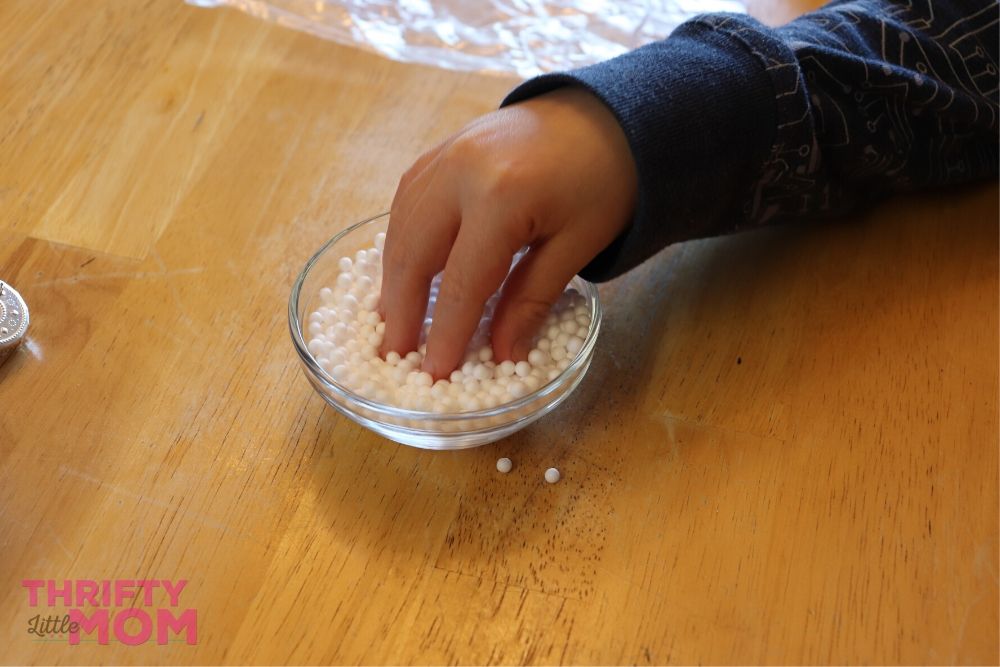 Grab a handful of snowballs and get ready to fill up your ornament!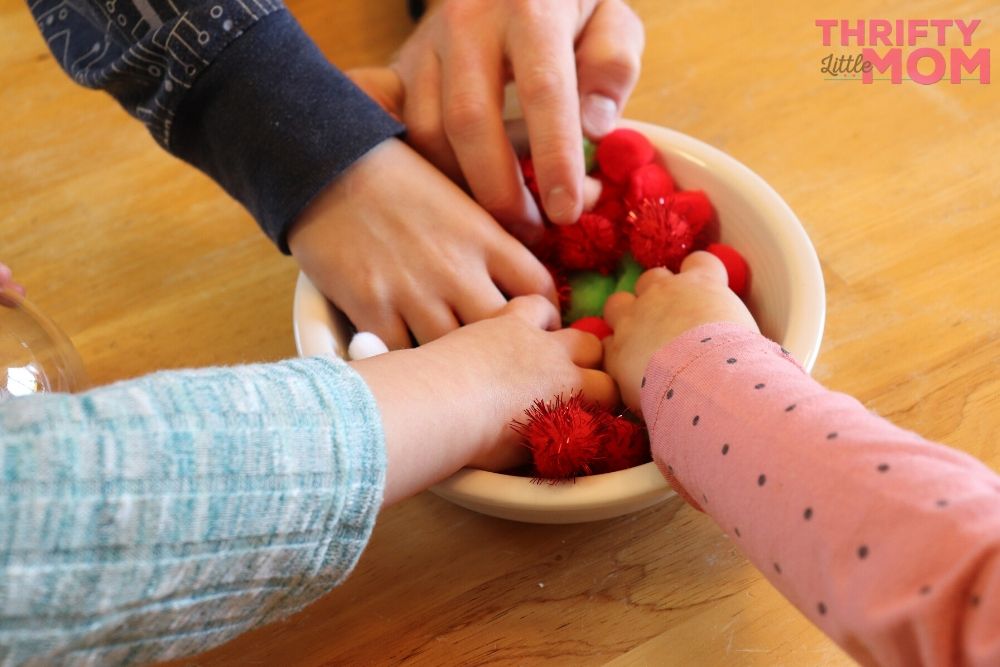 Place items into bowls to make it easy for everyone to pick the items that they want to add in their Cricut ornaments.
You can separate out the colors if that would make decorating easier for your crew.
Have enough bowls spread around to make it easy for everyone to get the supplies they need.
Step Two: Get the Snowballs!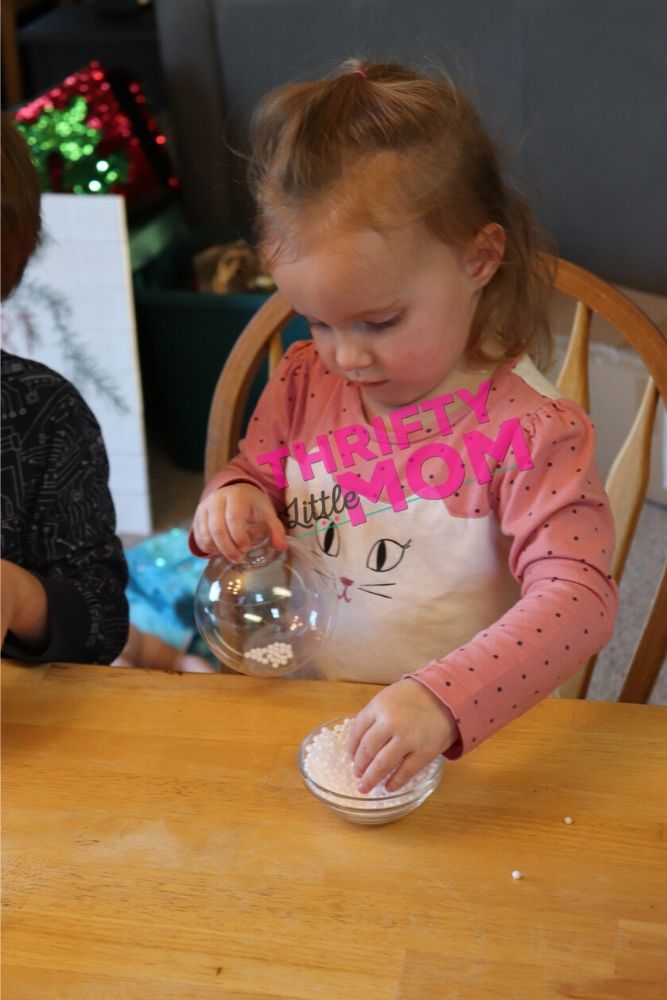 Add the snowballs into the ornament.
These are the tiny, white, puff-balls and are easiest to get into the filling holes of the Cricut ornament.
Once the other items are added they will be easy to mix into each other.
Step Three: Layer in the Pom-Poms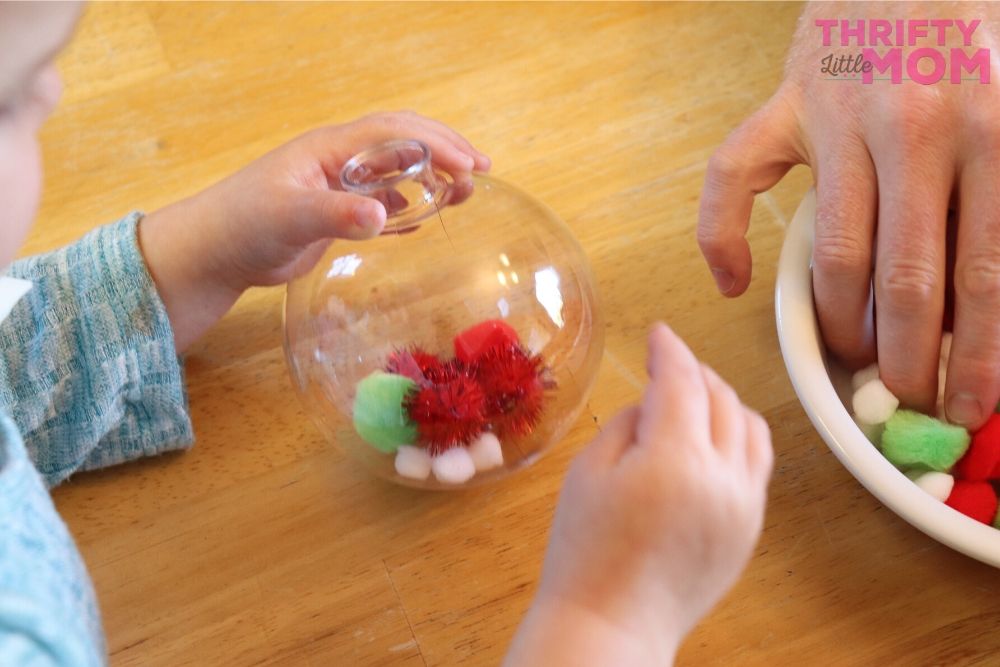 Slow and steady wins the race!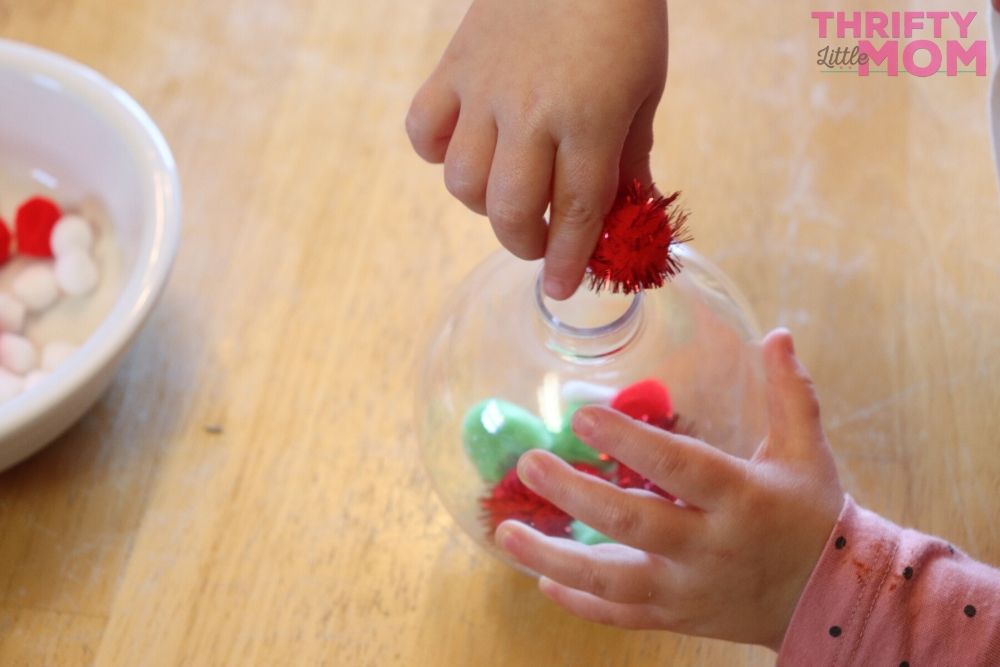 You may find you need to put them in one at a time.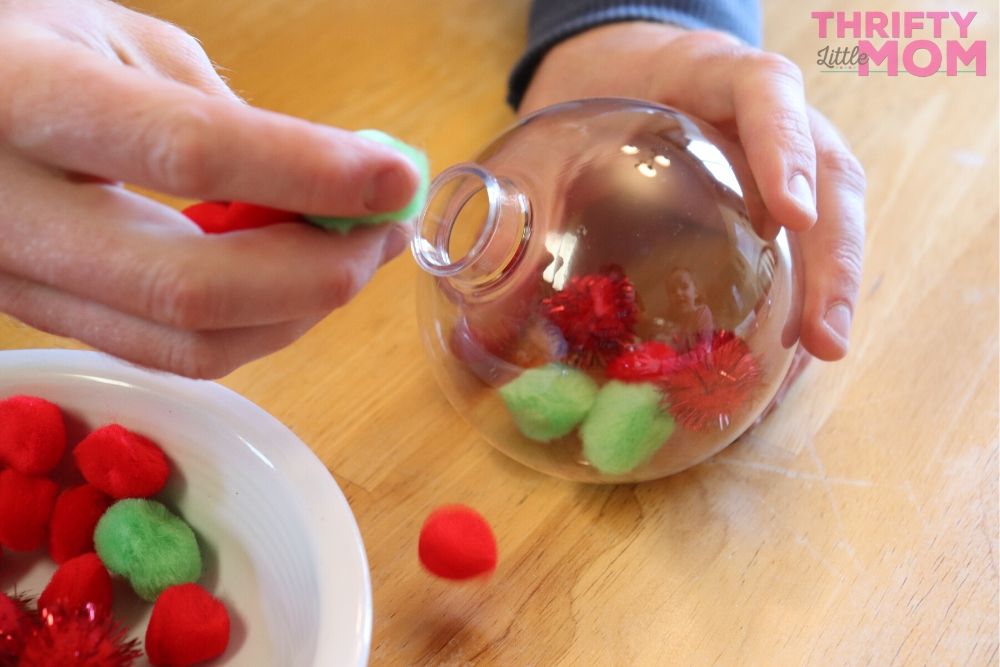 Even dad can lend a hand!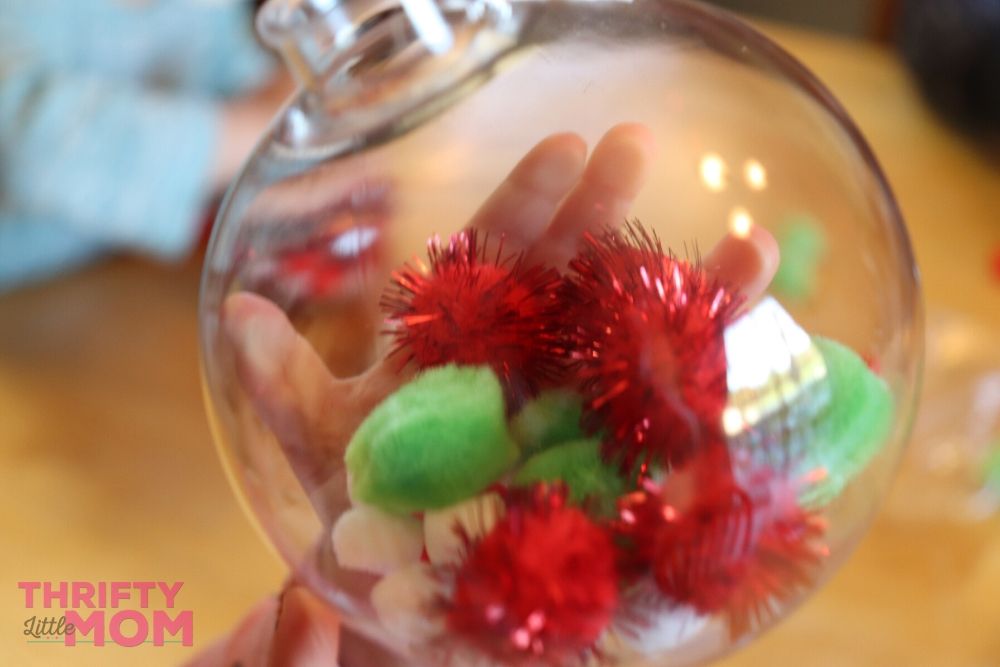 Ok, can we discuss how adorable these tiny hands holding this giant ornament are?! SO CUTE!!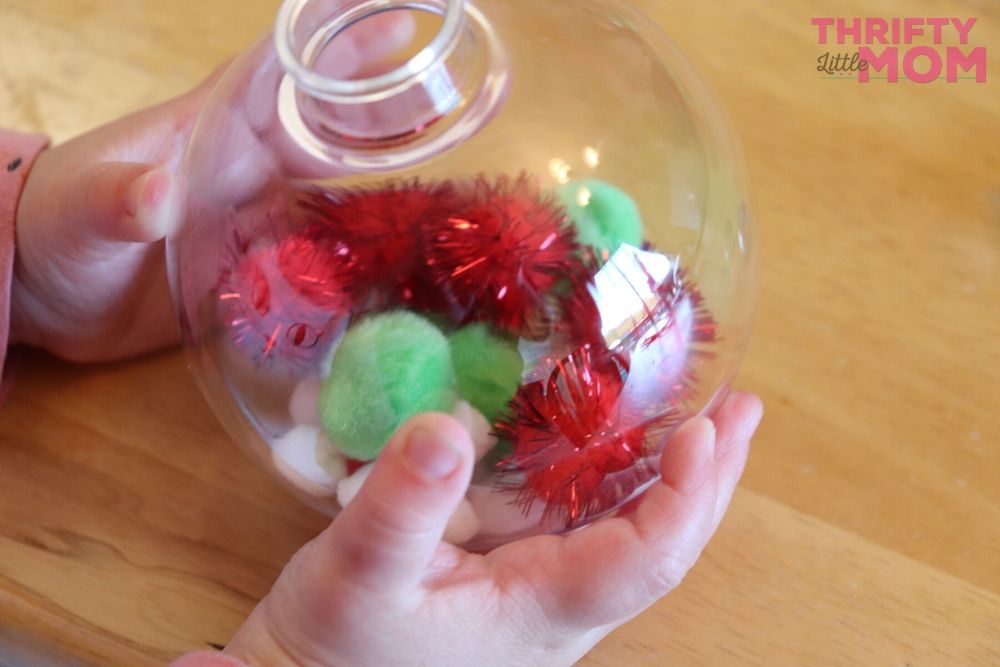 Grab the bowl of Christmas colored pom-poms and get to stuffing!
You can fill these ornaments with all of the colors or just the single color you love.
Everyone will make their's unique and special.
Step Four: Top them off!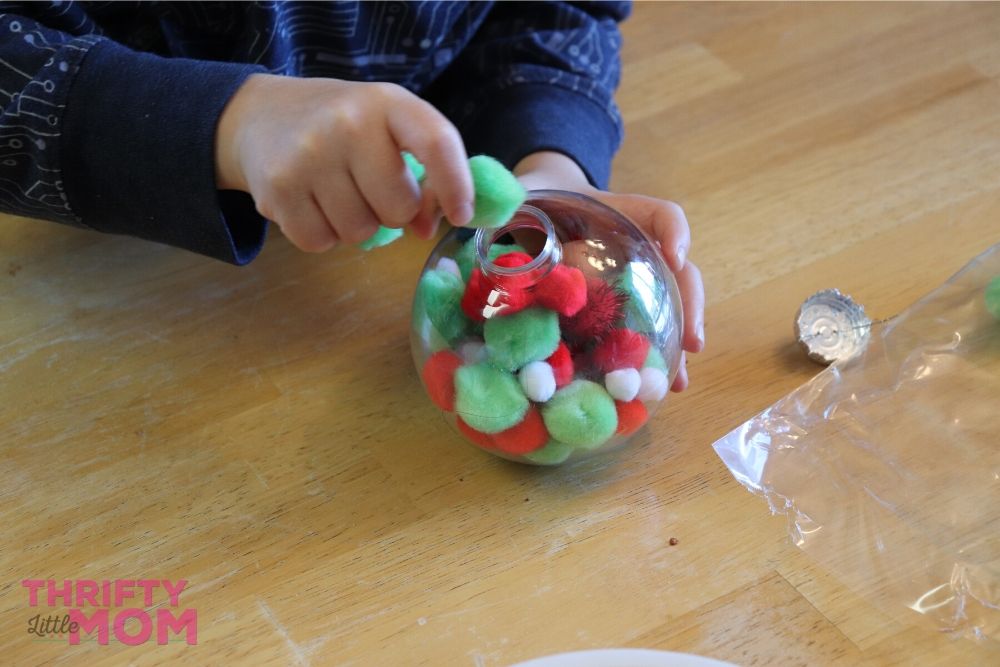 Once you have all the items you desire placed inside, top it off and close 'er up!
You can add a dab of adhesive to the tops (or wherever your closure is) if you want some added security.
On to the finishing touches
Step Five: Strings and Things for your Cricut Ornament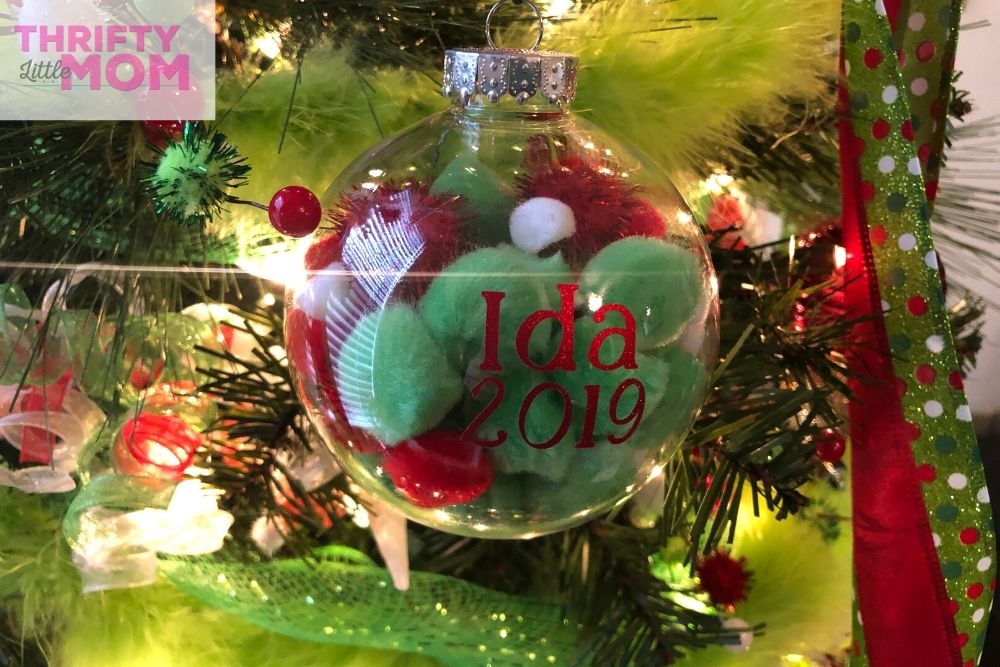 This is where you can really let the cutesy come out.
Add extras, like curly ribbons, to the ornament top.
You can include glitter if you want more sparkles!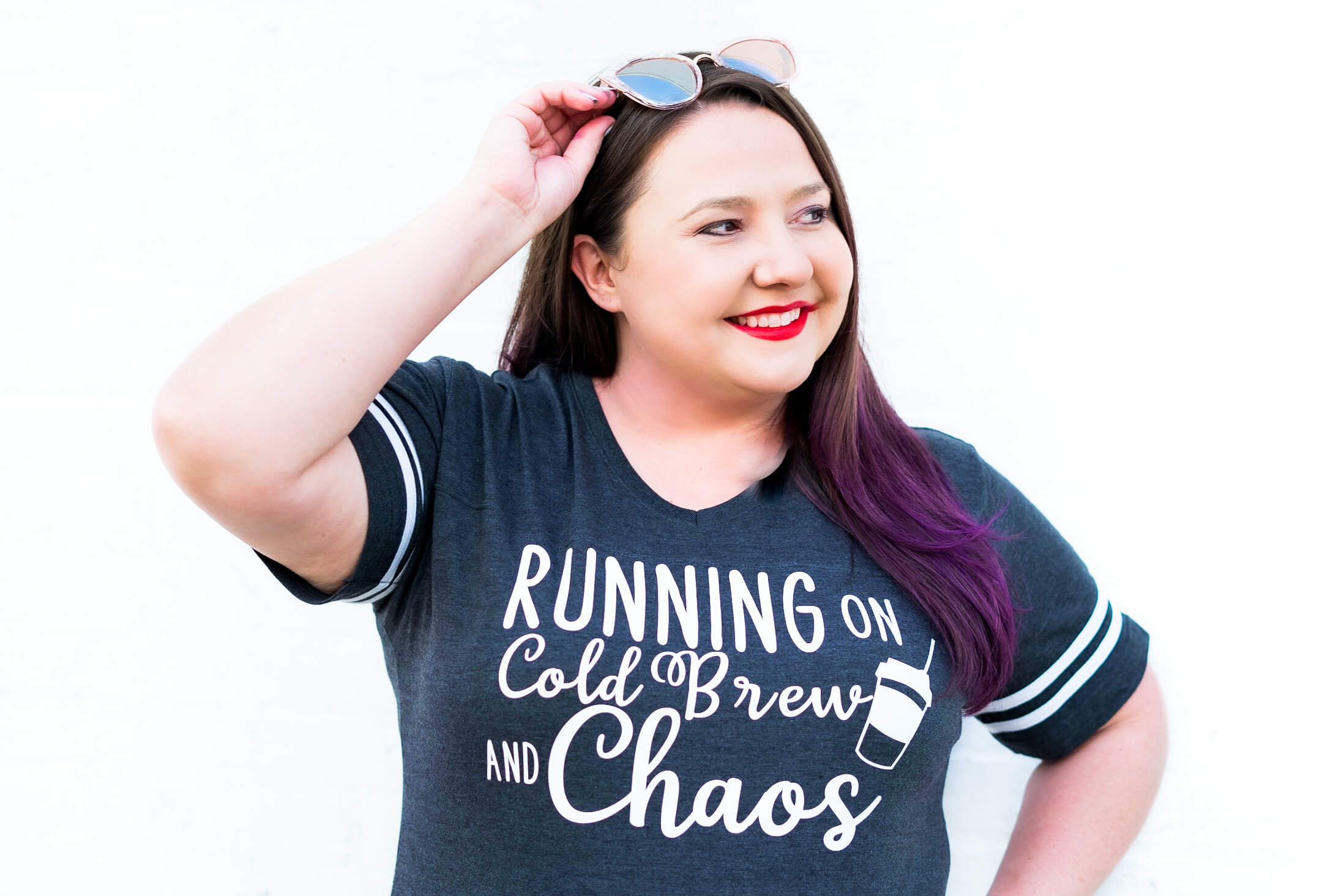 Kim Anderson is the organized chaos loving author behind the Thrifty Little Mom Blog.  She helps other people who thrive in organized chaos to stress less, remember more and feel in control of their time, money, and home. Kim is the author of: Live, Save, Spend, Repeat: The Life You Want with the Money You Have. She's been featured on Time.com, Money.com, Good Housekeeping, Women's Day, and more!
Summary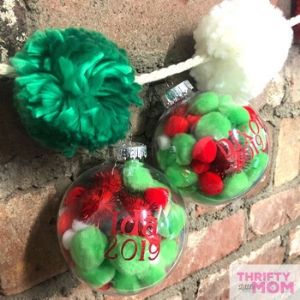 Article Name
How to Make Personalized Cricut Ornaments with Pom Poms
Description
I love to combine my passion for crafting with memorable family experiences. Check out how we made personalized Cricut ornaments for Christmas!
Author