The Grinch Decorations for Your Whole House
This post contains affiliate links. As an Amazon Associate, I earn from qualifying purchases. I also earn from qualifying purchases made with other brands and programs. See my
privacy policy.
When I was a kid, my mom went all-in on Christmas decorations. The house was literally transformed. Now that I have kids, I want to transform our home in an enjoyable way, so I've started the tradition of a Grinch themed everything. From my "Grinch Tree," to my mantel, to my collage wall art and into the bathroom, here are tips on how to transform your home inside and out with the Grinch Decorations.
Dr. Seuss released "How the Grinch Stole Christmas!" in 1957, and since that time, it has captivated readers, old and young. The cartoon style is quirky and eclectic, which is everything I love. Knowing that this style fits with my tastes, I can keep this theme for years. It will be fun collecting the Grinch decorations every season.
1) The Perfect Grinch Christmas Tree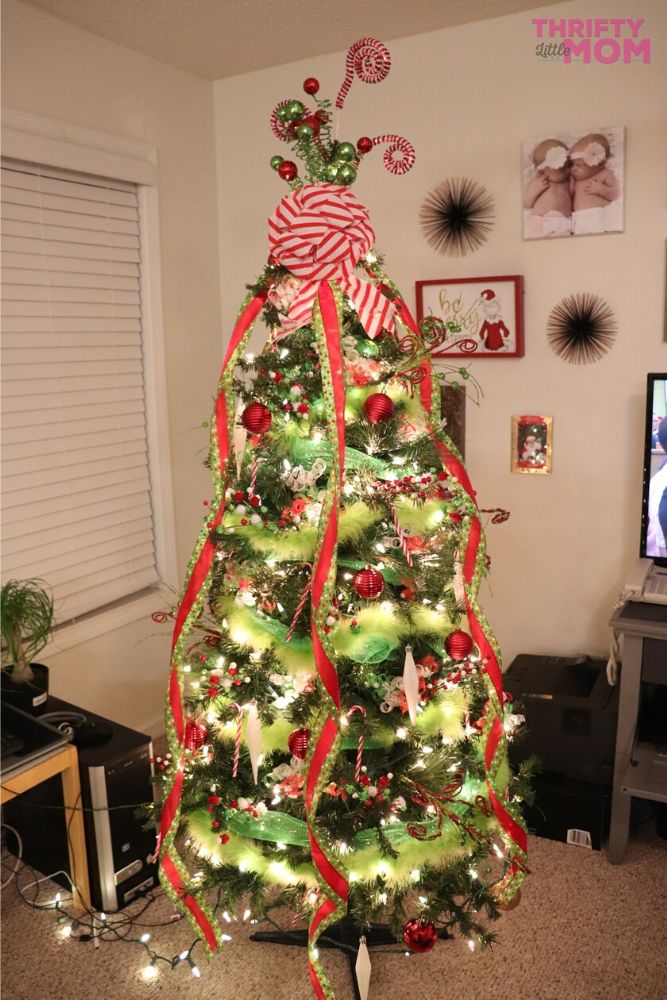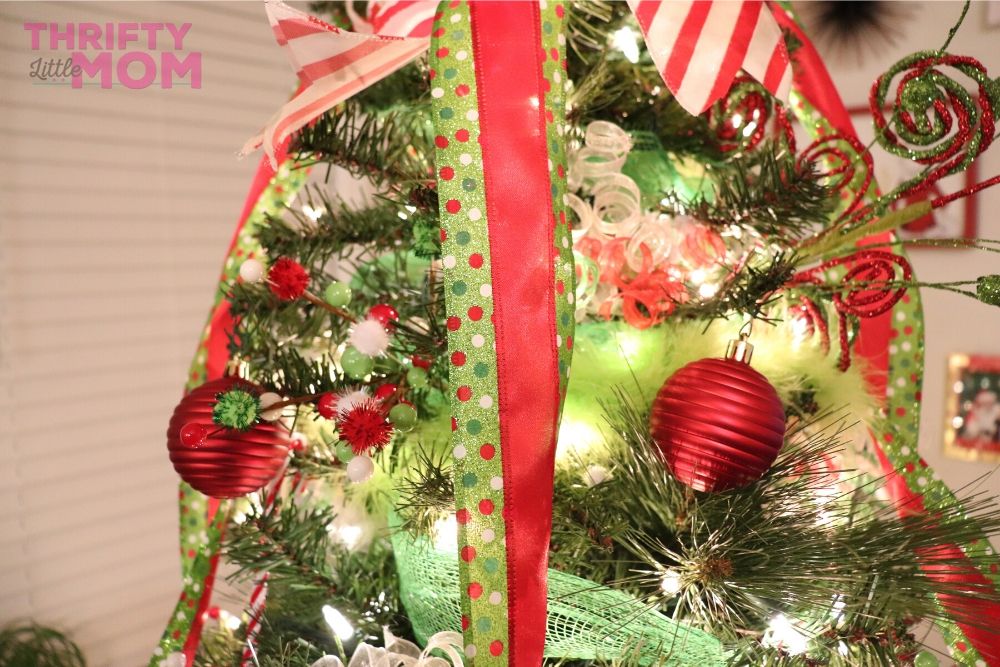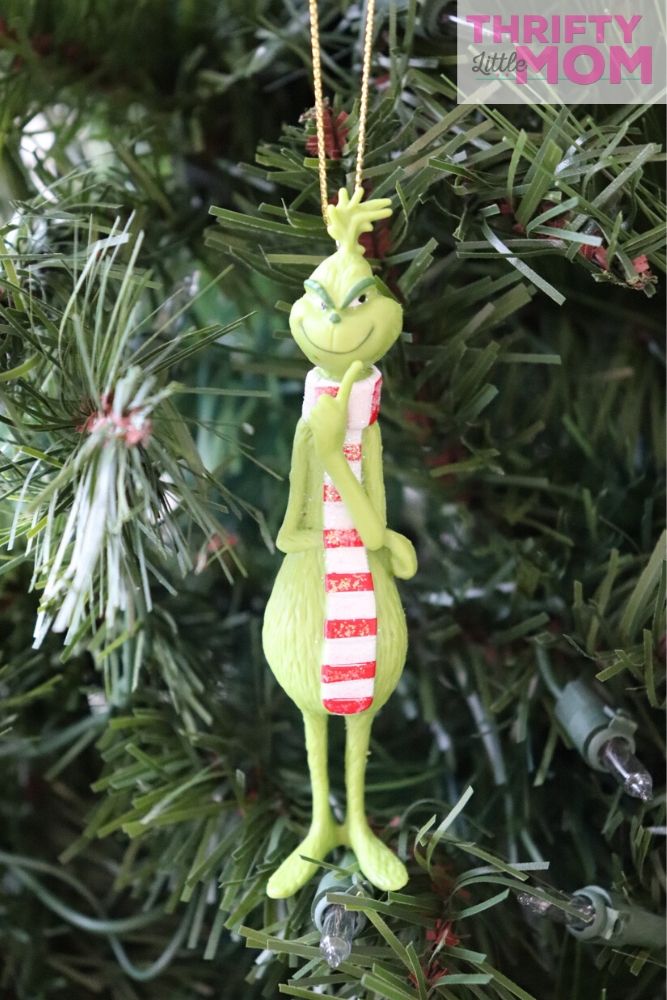 The Christmas tree is always the focal point of your in-home decorations. The tree brings the "WOW" factor into play for holiday decorations. I went all-out on my decorations for the Perfect Grinch Christmas Tree because this is our fun family Christmas tree decorating tradition.
Find decorations that are swirly, curly, and sparkly.
I love the stem pieces that stick out of the tree to give it dimension.
Layering fluffy boas, tulle, and wired ribbon will make the tree textured and exciting.
I purchased only a few actual "Grinch" ornaments.
You don't have to "break the bank" on branded items to make a tree that fits the Grinch decorations theme.
2) The Grinch Mantel
The fireplace is a traditional decoration area for any event. At Christmas time, Santa's entry becomes a star feature. If the stockings aren't enough decor for you, which they aren't for me, I like to layer cute thematic pieces that will be on-trend for years to come.
Decide on where you would like the height to be on your mantle.
I made three height points- left, middle, and right.
Other options for height points include:

Center height then cascade to lowest points on the edges (Like that of an upside-down "V")
Left to Right or Right to left cascade
Or you can do an intermittent patterning for a mix of height (similar to a zig-zag)

Once I decided on the height areas, I chose a few pictures that presented the theme perfectly
I added in more swirls and curls to give it that certain "Seussian" feel.
For my "extras," I brought in some felted trees that were a simple design but added impact to the Grinch decorations with their lines.
When searching the stores, I was able to find a pom-pom style bunting (I love bunting, and I regularly make my easy no-sew bunting)
The stockings I chose are the same desired color scheme, which looks great with all the other items.
3) The Grinch Living Room Decor
My tree is in the corner of my living room near a wall of art and photos. Since there are nails available, I switch out a few of the decorative "year-round" art pieces for my Grinchy frames. This little change makes for a fun extension of the theme for the holiday season. I am in love with the Grinch decorations thus far!
If you do not want to create new nail holes, opt for removable picture hangers (like Command by 3M)
I like to have one piece of wall space next to the fireplace that is specifically for one piece of seasonal thematic art.
This small wall is hard to do much on, so it works best for a medium frame of art that will tie into whatever the holiday mantle decorations are.
4) The Grinch Guest Bathroom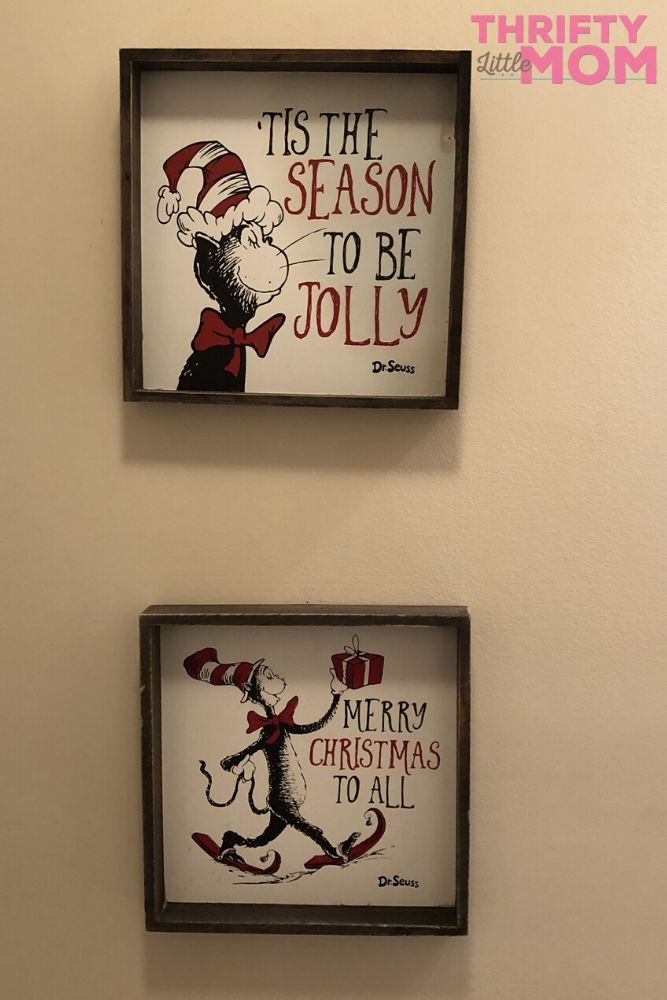 A guest bathroom is a wonderful place to decorate for the season. I love getting a few pieces for each holiday to spice things up. I have basic bathroom decor that I keep up year-round, but I love adding thematic elements that enhance the seasonal feel. Keep an eye out for the Grinch decoration options at stores near you.
Since "Seuss" is the theme, I was able to find other book-related items that also had the Christmas whimsy I desired.
These Cat in the Hat frames will work well for years to come.
The fact that they are a basic black and white color scheme with just a touch of red means that they will work with any decor transformation in my bathroom basics.
5) The Grinch Decorations for Kitchen
The next step on my indoor decorating agenda is to find cute pieces for the kitchen. I have an open concept kitchen, dining, and living room space. Bringing the grinchy elements into the kitchen will help solidify the theme. I need a few basics that will be easily acquired, yet make an impact.
I'll place a Grinch Christmas-themed standing-mat in front of my sink or stove for floor decoration.

This standing mat works for decoration and fatigue relief (TWO-FER!)

Some decorative hand towels will look great on the stove.

I like to layer an official "Grinch" hand towel with some cutesy printed towels.

I may even pick up a window curtain to make the holiday theme POP in the kitchen.
If I find some cute lights to layer with the curtain, that may be all I need for the grinch decorations in the kitchen.
One day I may want to branch into dining room decor. When I do, I know I will want a very Whoville-inspired centerpiece
Because of the items I selected for tree and mantle, I will probably be able to craft something that will fit perfectly with my Grinch theme.
20″ X 31″ Non-Slip Absorbent Memory Foam Bath Mat – Grinch Stole Christmas Area Rug Carpet for Home Decor/Kitchen/Entry/Indoor/Outdoor/Living Room

Vandor Dr. Seuss Grinch Definitely Naughty Kitchen Towel

Asdfaf Christmas Peppermint Candy Scales Kitchen Towels – Dish Cloth – Machine Washable Cotton Kitchen Dishcloths,Dish Towel & Tea Towels for Drying,Cleaning,Cooking,Baking

Candy Cane Insulated Sunshade Curtain Roman Curtain Thermal Insulated Short Curtain Window Valance Balloon Blind Adjustable Tie Up Shade Rod – W36 x L72 Red White

Kurt Adler 10 Piece The Grinch Light Set Standard
5) The Grinch Outdoor Decorations
The outdoor decorations can make or break the house. We like to do some basic lights for the time being, but I know the time is approaching when I will want to bring the Grinch decorations out for the whole neighborhood to enjoy. So here I am, dreaming and scheming about how my perfect Grinch outdoor decorations will look.
I want my front yard to look like a Whoville wonderland
Some fantastic Grinch and Max cutouts are so adorable!
The funky, bending, tree is super cute. I'll cross my fingers for one of those.
I'd love to get a "Whoville This Way" style directional sign.
I may even craft my own with the kiddos when they're a little older.
Grinch Stealing Christmas Lights & Max The Dog LEFT Facing Grinch Yard Art FAST SHIPPING

Grinch Style 10 ft Christmas Tree Bendable Top Holiday Decor

Grinch Whoville – Standard Directional Pole
I hope your as excited about the Grinch decorations as I am. I am thrilled to see what my Christmas collection will evolve into in the next years. There are so many fun and festive ways to make Christmas into the perfect Dr. Seuss dream. Merry Christmas, friends!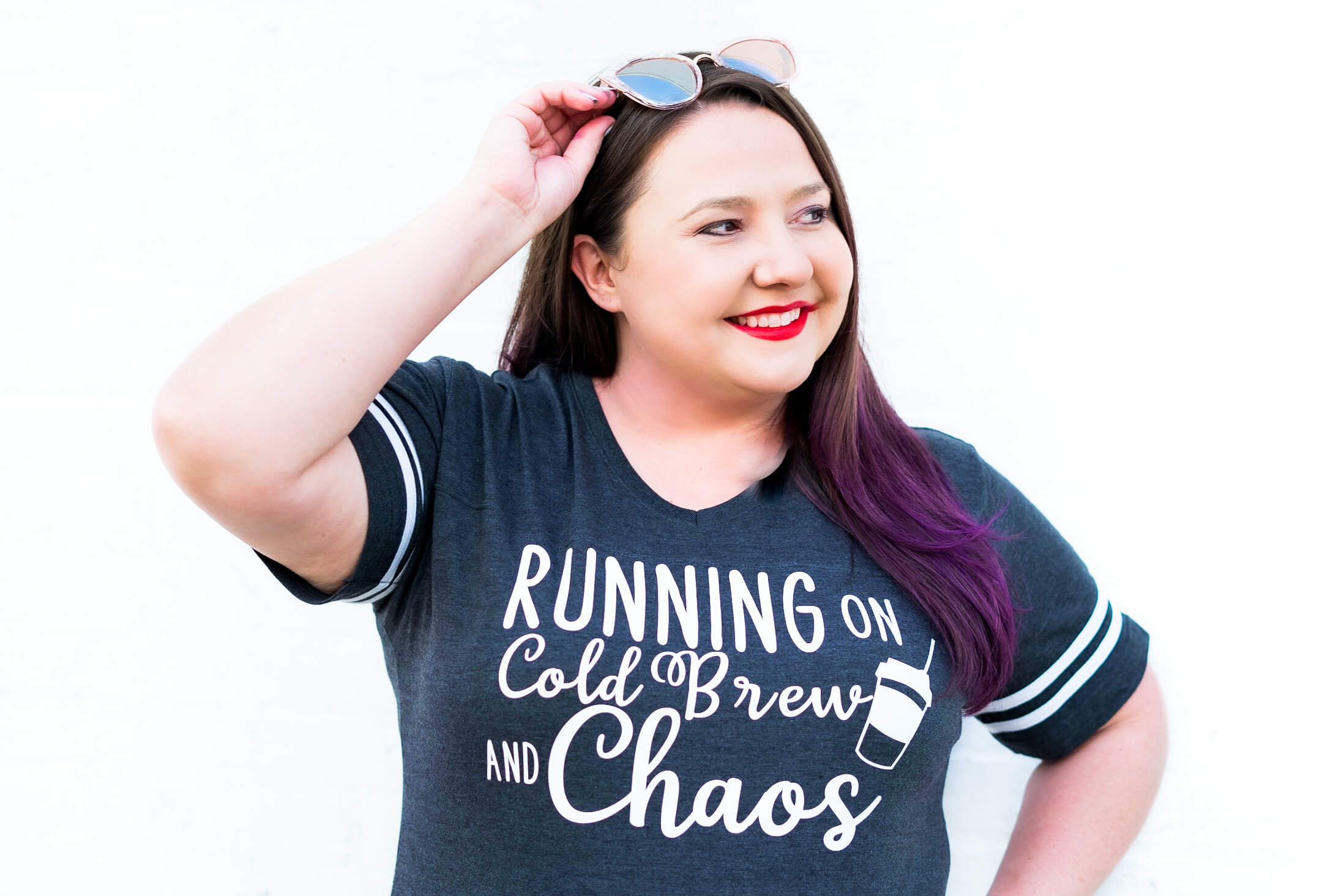 Kim Anderson is the organized chaos loving author behind the Thrifty Little Mom Blog.  She helps other people who thrive in organized chaos to stress less, remember more and feel in control of their time, money, and home. Kim is the author of: Live, Save, Spend, Repeat: The Life You Want with the Money You Have. She's been featured on Time.com, Money.com, Good Housekeeping, Women's Day, and more!
Summary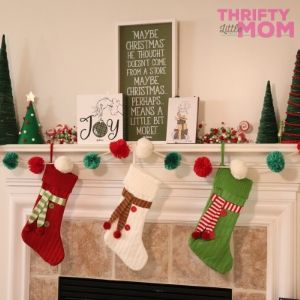 Article Name
Description
When holiday decorating, it is important to stick to a budget and reuse items year after year. See why The Grinch decorations are fun for years to come.
Author