Guide to the Best Cinco De Mayo Menu
This post contains affiliate links. As an Amazon Associate, I earn from qualifying purchases. I also earn from qualifying purchases made with other brands and programs. See my
privacy policy.
The 5th of May is a fun occasion to pull out the stops and have a great time especially if you have the right Cinco De Mayo Menu! Right after Easter and before the start of summer, we always love a reason to get together and enjoy time with friends. If you like an excuse to have a party, then don a sombrero and get ready for these great ideas for throwing your own Mexican themed party.
¡Bienvenidos Amigos!
Welcome friends! Getting people to the party can be the first step in securing this theme. You may decide on a Cinco de Mayo, Taco Tuesday or Fiesta Friday, but either way, there are so many cute invitations to choose from. The bright colors that Latin America is known for are sure to get you ready to welcome summer in with open arms. Carry these colors throughout the party and everyone is sure to feel the relaxed and upbeat vibes long into the evening.
Cantina Colors
Bold, vibrant and spectacular- the colors of Mexico have always drawn us in, decorate to celebrate. I enjoy the pops of hot pinks and sunset yellows with the tropical turquoise ocean blue. Make sure you bring in the cultural flair with streamers and paper banner decorations that can blow in the mid-season wind. This will add to the festive nature of this theme. Fiesta on, my friends!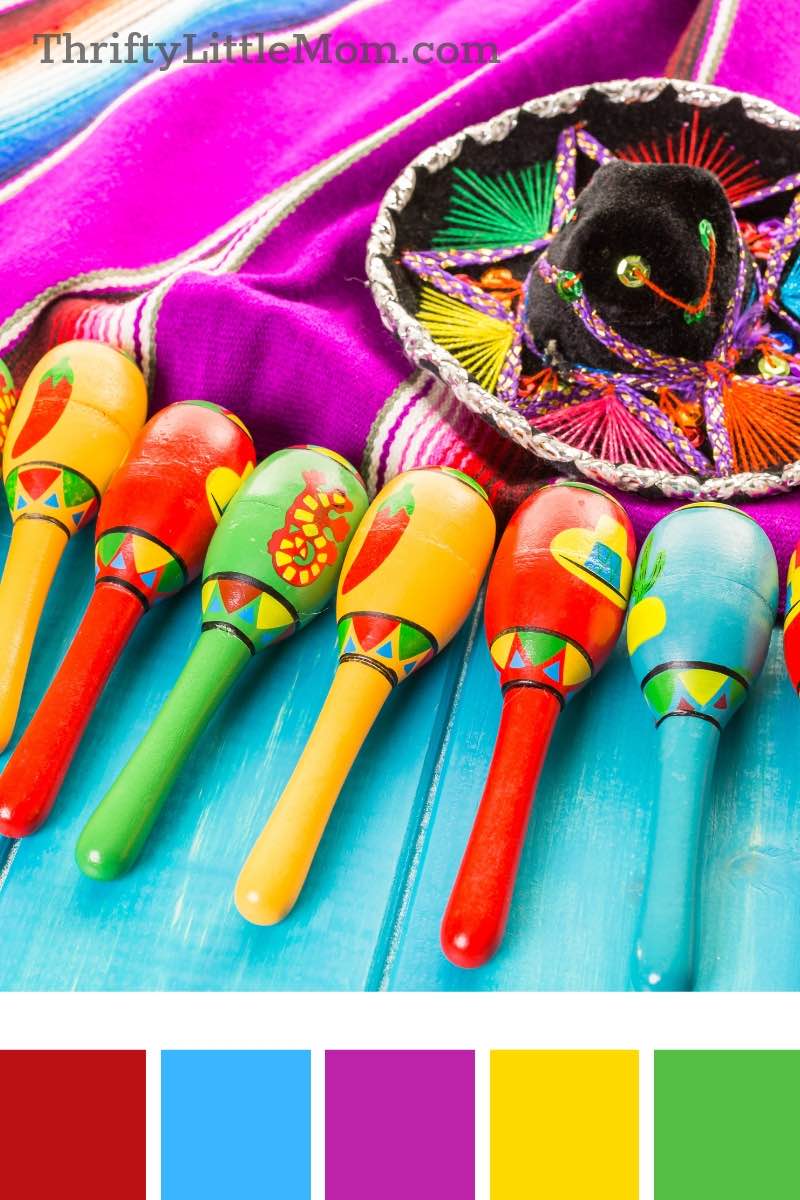 Cinco de Mayo Menu Ideas
Taco bars are by far the easiest way to feed a group for this event. I have several Thrifty Taco Tuesday Ideas here, but you can make your taco bar more exciting with just a few simple up grades. Here is a basic list of what you will need and some specialty items that can make all the difference.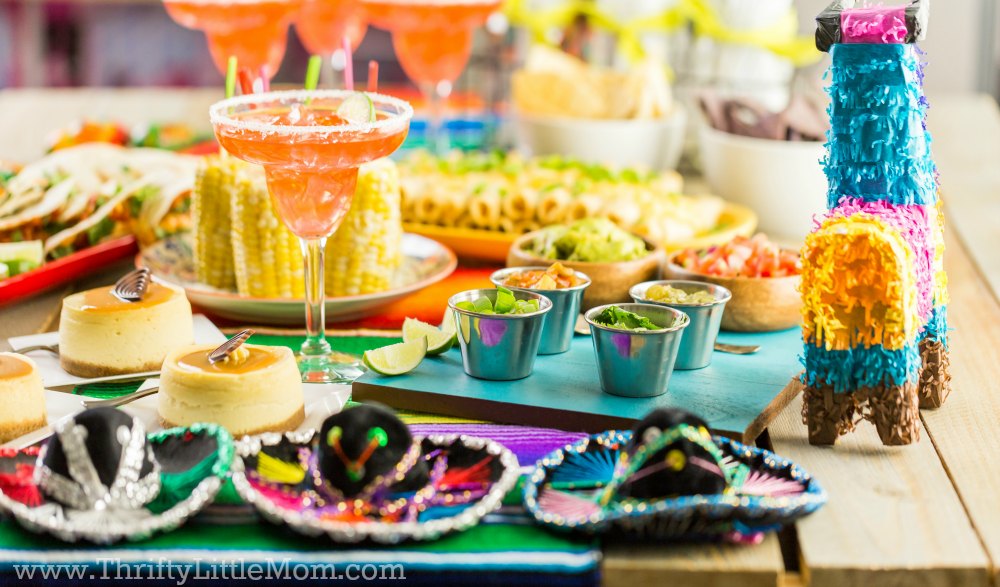 Cinco De Mayo Menu Staples
Tortillas- Flour and Corn, soft and hard. The more variety you can provide the more fun people can have concocting their favorite style of tacos
Meat options- ground beef and shredded chicken are the typical choices when building this delicious ensemble. If you are cooking these yourself, remember the longer these simmer in the sauces, the more intense the flavors will be. I recommend utilizing a crock pot and allowing these to slowly cook for 12hrs. Other meat options to consider are juicy pulled pork and blackened white fish. These will add excitement to the mix and set your bar apart from the traditional.
Lettuce- shredded iceberg and chopped romaine are great for the group. Easy and straight forward, but don't forget the extras. Cilantro is a huge party of Latin food and brings a brightness that cannot be replicated. Arugula is also a fun lettuce to add to the table. This lettuce has a bite and can create a flavor experience that will blow iceberg away.
Tomato- however you dice it, tomatoes are juicy and a wonderful staple of this cuisine. You can pick an early girl, roma or beef steak, but if you wanna bring it, use the fantastic cabernet tomato. With a fuller and deeper flavor, this is sure to delight and intrigue your party goers.
Cheese- QUESO! QUESO! QUESO!- With the ease of already shredded Mexican style cheese bags, your group will always be satisfied. Here are some other cheeses that will up the culinary adventure of this table:

Cotija- soft, crumbly mild cheese
Queso Fresco- this cheese is the traditional melted queso that usually accompany cheese
Manchego- this harder sheep cheese is a staple in (mainland) Spanish culture
Crumbled Goat- this tangy cheese will thrill the palate
Cinco De Mayo Menu Extras
Sour cream- most people love this zesty addition, kick it up a notch by making an avocado cream sauce from greek yogurt.
Salsa- Traditional tomato sauce can be mild or spicy depending on the style. My favorite take on a salsa is this cucumber salsa. This fresh, crunchy summertime treat will be sure to add dimension to the flavors found on this table.
Veggies- don't forget our non-meat eating friends. Jack fruit is a delicious meat substitute. Fire roasted vegetables like zucchini, squash, onions and mushrooms can make everybody happy, not just the vegetarians!
Not just tacos!
I love to explore all the flavors that Latin America has to offer. While tacos are an easy crowd pleaser, that isn't the only food that is amazing country is known for. The zesty flavors of lime and cilantro with the spicy peppers and sweet agave syrups mean that you can do more than your basic taco bar. Seafood is a huge party of Hispanic culture. I love to marinate shrimp in an agave and lime mix before throwing them on a charcoal barbecue. Imagine treating your guests to blackened white fish with flamed roasted peppers and a mango puree on a bed of coconut lime rice. How about roasted pork simmered in a mole sauce? Find a recipe that excites you and your guests.
Cinco De Mayo Menu Sides
There are always delicious sides to offer.
In addition to your traditional chips, salsa and guacamole, make sure to have some delicious options for your guests.
If you want to get fancy with the favorites, try my 6 layer single serve chip dip recipe!
If you want more than beans and rice, heat up the grill and try some Mexican street corn and grilled pineapple.
These are always tantalizing and palate pleasing.
Lively Libations… AKA Cinco De Mayo Menu Drinks!
There are plenty of classic drinks to make when doing a Mexican themed party. We all enjoy a margaritas and Mexican cervezas, however, I always encourage people branch out and try flavorful combinations, especially at this fiesta.
The Gusto-
1 oz Lime Vodka
10 cilantro leaves
1 sliver fresh jalepeño
2 cubes fresh cut pineapple
1 oz pineapple juice
Splash of seltzer (soda) water
Shake ingredients with ice and strain, top with soda water. Add more jalepeño if you like it a bit spicier.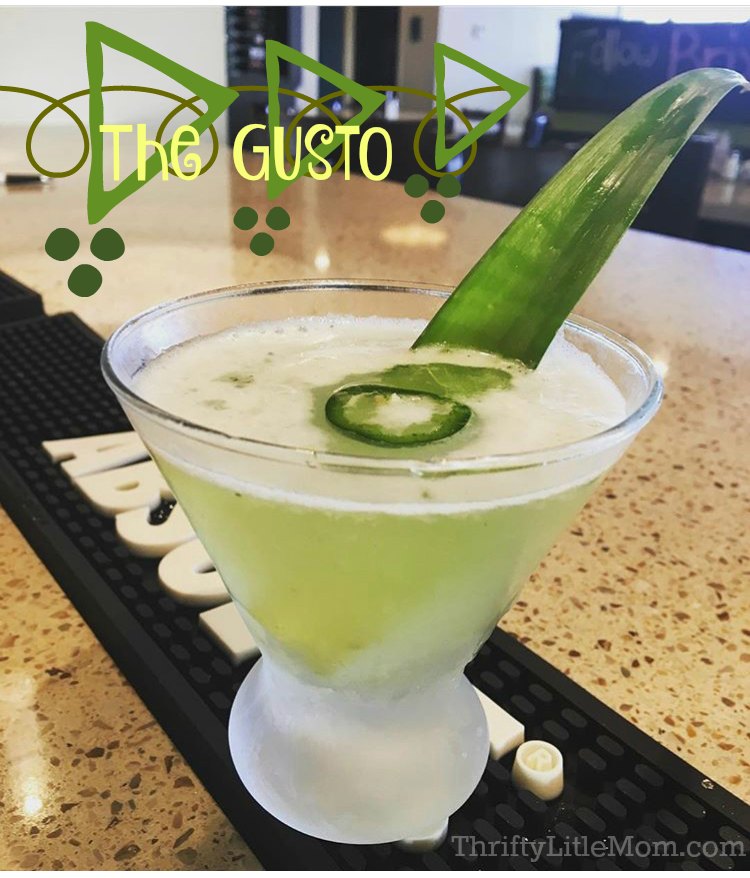 Classic Sangria- enough for everyone!
1- 5 liter bag of merlot wine
750ml white zinfandel
2 cups triple sec
16 oz brandy
2 cups raspberry (or mixed berry) puree
1 liter lemon-lime soda
1 liter orange soda
This is my favorite sangria recipe and I am sure you will love it too! Cut up some strawberries, limes, lemons, and oranges to throw in the mixture and serve over ice.
Mock-a-rita
For those that do not imbibe alcohol, I love bringing in color and tasty flavors to enchant the taste buds. I personally love the juicy and zesty nature of grapefruit. Try this treat on for size that is alcohol free!
1 oz grapefruit juice
1/2 oz lime juice
1/2 oz simple syrup (optional)
ginger ale or ginger beer soda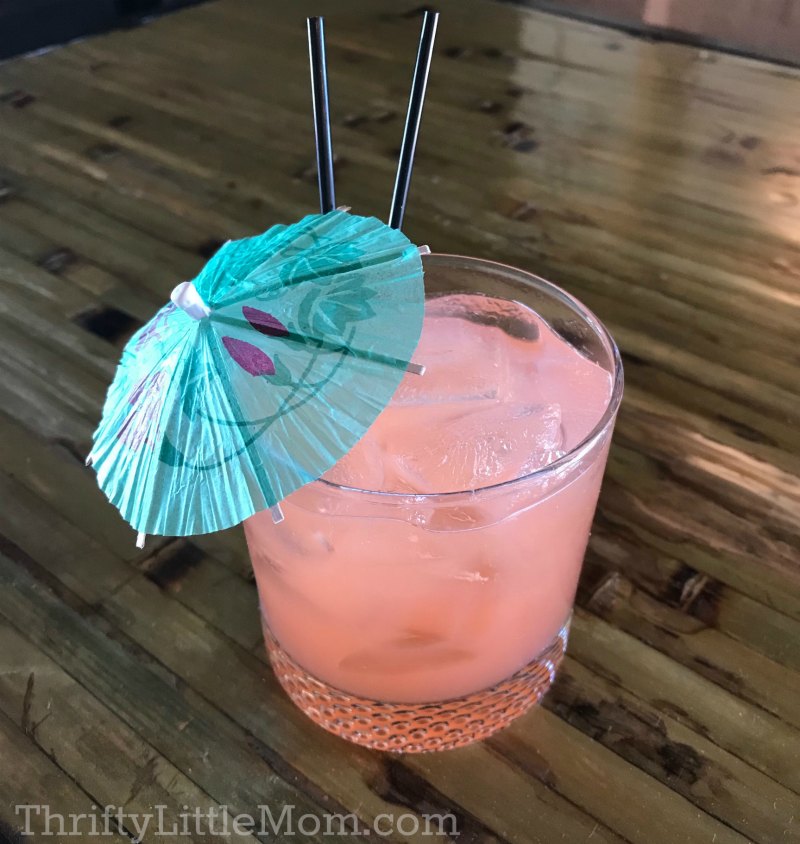 Fiesta Festivities
Games
Ok, piñata time. You knew it was coming, don't act surprised, its a Cinco De Mayo celebration. Piñatas have long been a source of fun for everyone. Blindfolded, bat in hand, slightly dizzy from the spinning, as a kid this was an entertaining time full of laugher. That fun doesn't have to end because you grew up. I love adding one of these to the party. You can fill it with the traditional items such as candies, chocolates, and small toys OR! you can create the adult version- The Sin-ata! This is filled with (plastic) airplane bottles of your favorite liqueurs and liquors. Please remember to drink responsibly.
Piñata needs:
piñata (obviously)- pick out a traditional bull or make it fun with something that fits your personality. Mine would be a unicorn.
filling products, whatever you decide for your group
rope to hoist
blind fold
stick or bat- I do not recommend the cardboard bat they sell at a lot of party stores. These tend to break before the piñata.
Keeping in the Mexican party theme, other games you can play include pin the tail on the donkey and my favorite dominos style game- Mexican Train. My family would sit at a table for hours playing this fun and easy game. You can even play this game with children (over the age of 7) as the rules are pretty simple and it is a numbers based game.
Dress it up!
Hats are a super easy way to dress up a party and sombreros are no exception. Since the brim of these hats are wide, you could incorporate a contest for the best themed sombrero in attendance. Another idea is to pick up some tiny ones for everyone to enjoy.
I also enjoy any excuse to wear a fake mustache. This is no exception. My friends and I laugh all night long as the mustaches take on their own personas. You can have these waiting for your guests when they arrive or include them in the invitation as a teaser of the fun that is yet to come.
Maracas and Mariachi
Music is the life blood of Latin culture. Make sure you bring in the beats of the hispanic heat. I love mariachi music, but there are so many other forms of Latin music to choose from as well. Splashes of Reggaeton, Salina, and Ricky Martin will have your group singing along. Pick up a pack of maracas and see where the beat takes you! There are streaming services that provide a great mix of Latin music that make it easy to keep the theme rolling throughout the night and take the guess work out of making a playlist yourself.
This party theme is always a hit. So get your amigos together and enjoy your Mexican themed party anytime of the year.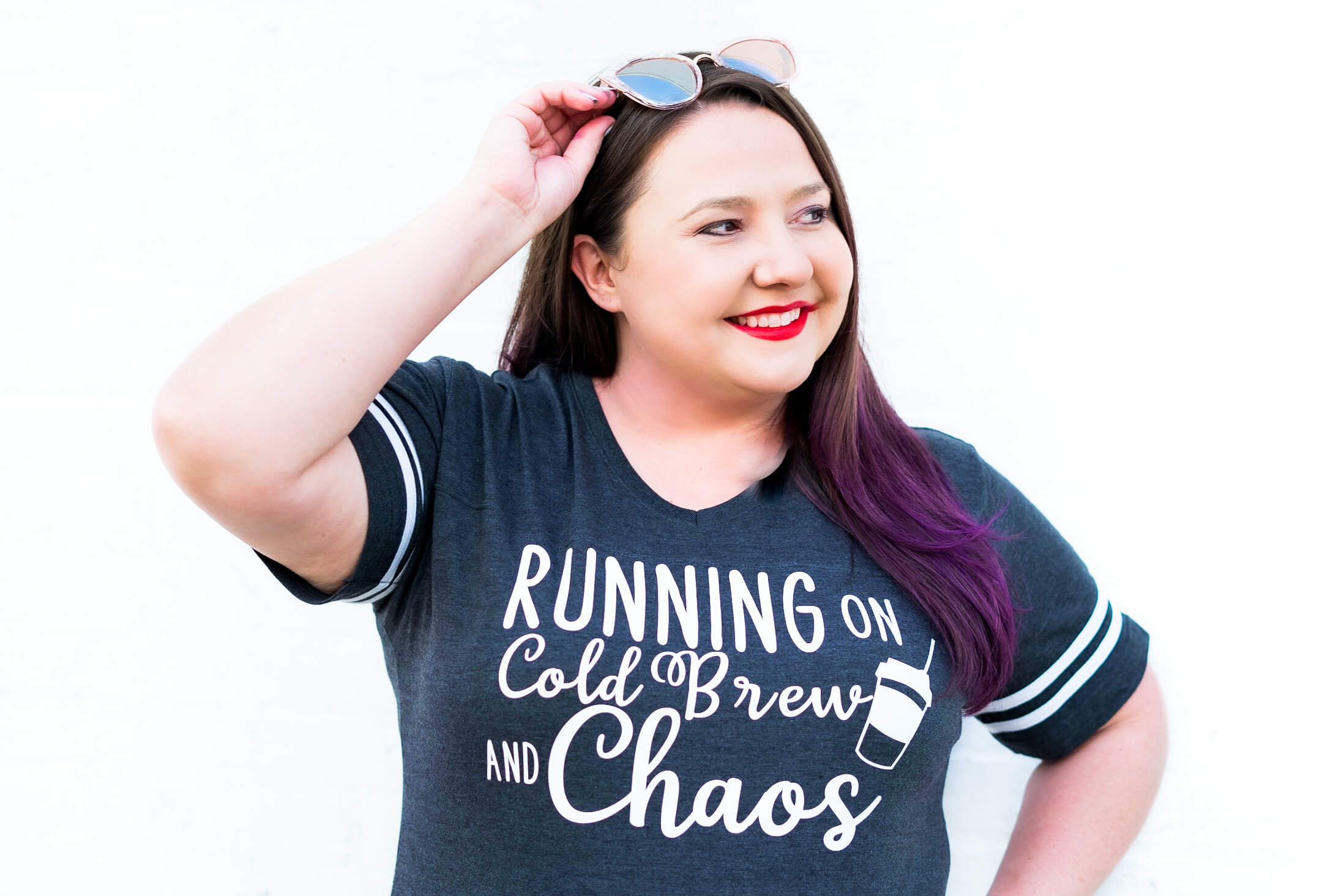 Kim Anderson is the organized chaos loving author behind the Thrifty Little Mom Blog.  She helps other people who thrive in organized chaos to stress less, remember more and feel in control of their time, money, and home. Kim is the author of: Live, Save, Spend, Repeat: The Life You Want with the Money You Have. She's been featured on Time.com, Money.com, Good Housekeeping, Women's Day, and more!