You know that TLM is all about turning everyday occasions into extraordinary celebrations and it's especially true when it comes to planning a Happy Galentine's Day! Yes, you read that right, it's not a typo, but rather it's a day designated to show appreciation and to celebrate the special gal pals in your life!
This February 13th is Galentine's Day and we are here to help you honor the wonderful women in your life. Want to plan a gathering with the special ladies in your life? We can help you do that!
Where to celebrate Galentine's Day –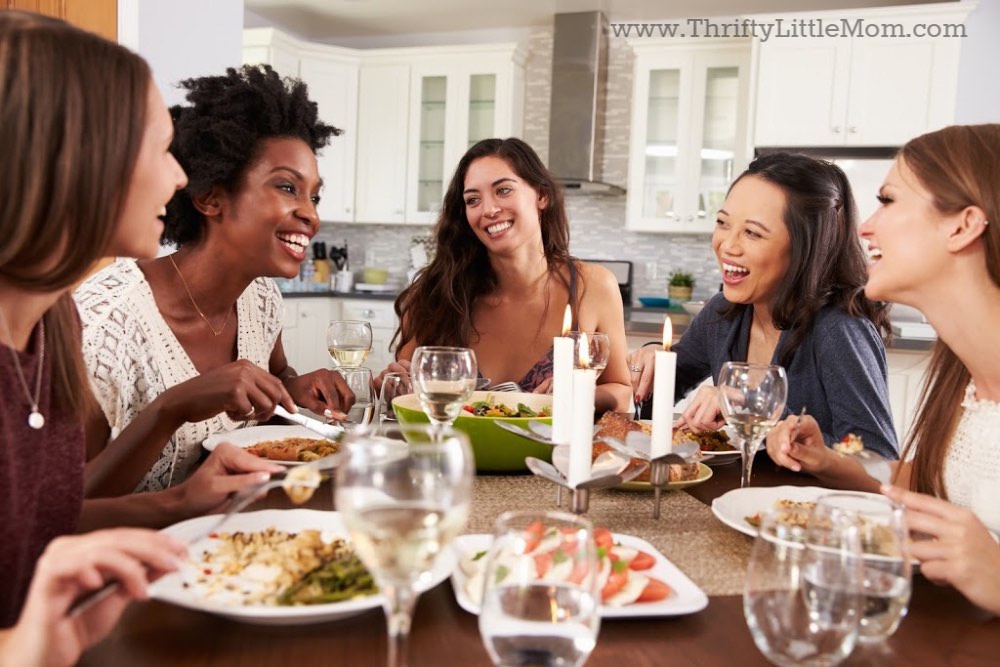 You know your lady friends the best so celebrate them in a way that is most enjoyable & convenient.
If you want to throw a home party and your friends enjoy relaxing at your house do that.
If you and your friends would prefer a night out, choose a restaurant, theater or coffee shop to spend quality time together.
Also, consider the office break room for a lunch time soirée.
What to do for a Happy Galentine's Day-
There's not always a need to plan activities when ladies get together, but if you would like to you could always:
Play games
Play Cards
Play Charades (there's an app for that)
Watch a movie by throwing and indoor movie party
Go to the theater
Go to a concert
Go to a local paint studio where you can learn to paint something and drink a glass of wine.
Go out to dinner.
Got to a Brewery
Throw a Galentine's Spa Party.
Visit a Vineyard.
Go to a cupcake shop.
Go to a paint your own pottery store.
Do an escape room together.
Go drive go-carts.
Host a crafting party
Create a progressive dinner.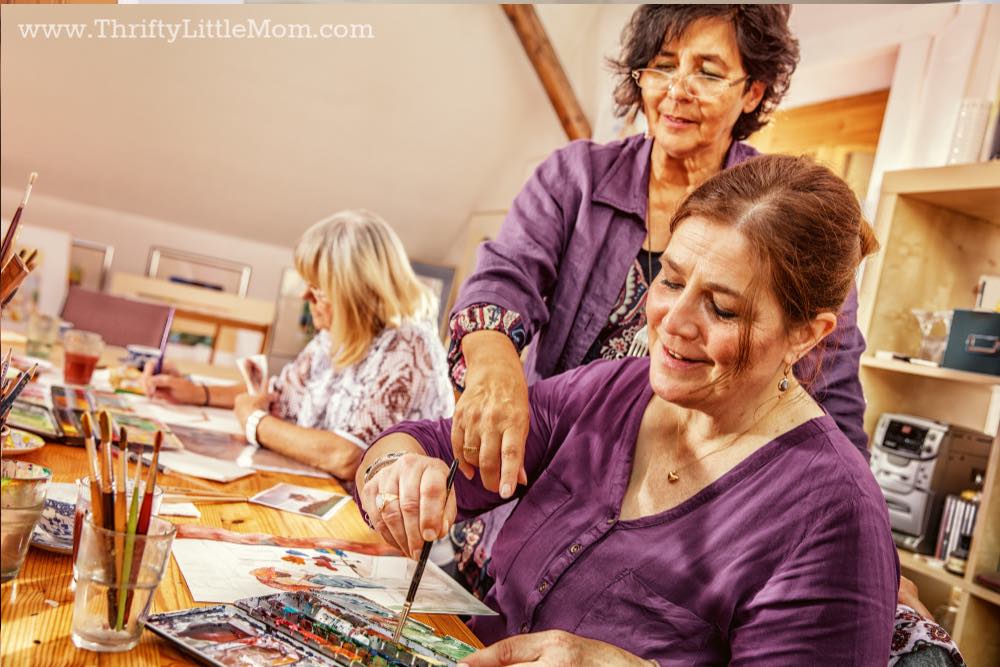 Happy Galentine's Day Menu–
Want breakfast for dinner?

How about a Waffle Bar? Have everyone bring a topping.  Here's a post on how to create a Waffle Bar.

Another idea could be to serve soup & sandwiches which is always another favorite amongst the ladies!

How about this Best Ever Tomato Soup by Ree Drummand with heart shaped grilled cheese; use a heart shaped cookie cutter to make your sandwiches extra special!
Here's another good tomato soup recipe option: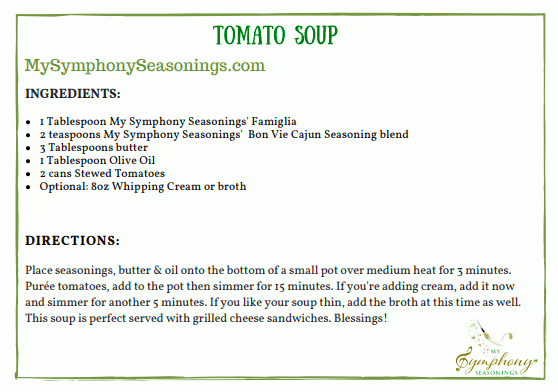 Happy Galentine's Day Gift Ideas
If you would like to make the occasion extra special consider gifting them with one of these ideas or make it a group exchange event:
The Traditional Galentine's Gift with a twist
Try gifting soy candles made with essential oils.
You know the stereotype with women & chocolate? Feed into it…by having a chocolate dipping dessert party for your Galentines. Bring on the strawberries, orange slices, cherries, pretzels, graham crackers…we could go on and on, it is chocolate.
Any wine drinkers on your Galentine's list? Most wine drinkers love to see what others are drinking so share your favorites, visit a vineyard or winery if possible, gift a new set of stemware or make some wine charms.
To avoid one person needing to be a designated driver, consider using Lyft to get everyone home safe!   Use my referral link to download the app and get a $10 Lyft credit!  https://www.lyft.com/ici/KIM282773.  Terms apply.
The Girly Happy Galentine's Gift
If you know your friend would love Lipstick/Gloss/Balm get them one in an exotic scent or shade.
Burt's Bees Also has some fantastic lip colors!  Did you know that Pantone's color of the year for 2019 is coral?
DIY Lip Scrub- If you would like to make little gifts for your friends, a DIY Lip Scrub (recipe in the TLM Spa Day Party Post) is always perfect especially during the winter months.
Bath Products- I don't know a lady who would not like to receive a luxurious hand lotion, hand milled soaps, bath bombs or bath salts. Farmer's Markets are great venues to find these items plus you would be supporting local vendors.
Are your friends into jewelry, a new pair of earrings would be a fun gift; however, if you're feeling super crafty, have a jewelry making party. Here are some thrifty supplies from Amazon.

The Galentine's Gift that keeps on giving
Magazine Subscription- Most ladies would not buy them for themselves, but would love to receive a subscription to Magnolia, Food & Wine, Better Homes & Gardens, Southern Living, etc.  Amazon makes it pretty easy and they have a ton of options!
Cookies- Bake one big cookie for her to eat right away then shape the remaining dough into a log, wrap with plastic wrap, place into a freezer bag and freeze.  Be sure to right the baking time & temperature on the front of the bag. Every time she bakes herself a cookie she will think of you and your thoughtful gift!
Flowers- How about giving potted flowers instead of cut ones that way your friend can plant them when the weather warms and have continuous blooms.  Kim is a big fan of succulents!  In fact you can order real, live succulents online!
Book Exchange- have everyone bring a much loved and appreciated book to pass on to someone else while they pick up a new(ish) one for themselves.
Organic Teas or Spices- For the foodie friend in your life, organic premium quality herbs, spices and teas would be a delightful gift to give and receive. Like those found at https://www.mysymphonyseasonings.com/ and who knows maybe she'll invite you over to share in the goodness.
The Coupon Book
We've seen these all over for our partners or from our children, but what about gifting them to our friends! Some ideas include coupons good for one: dessert, salad, girls' night out, coffee…
Check out this free printable coupon book from Thrifty Little Mom >>> Free Printable Valentine's Day Coupons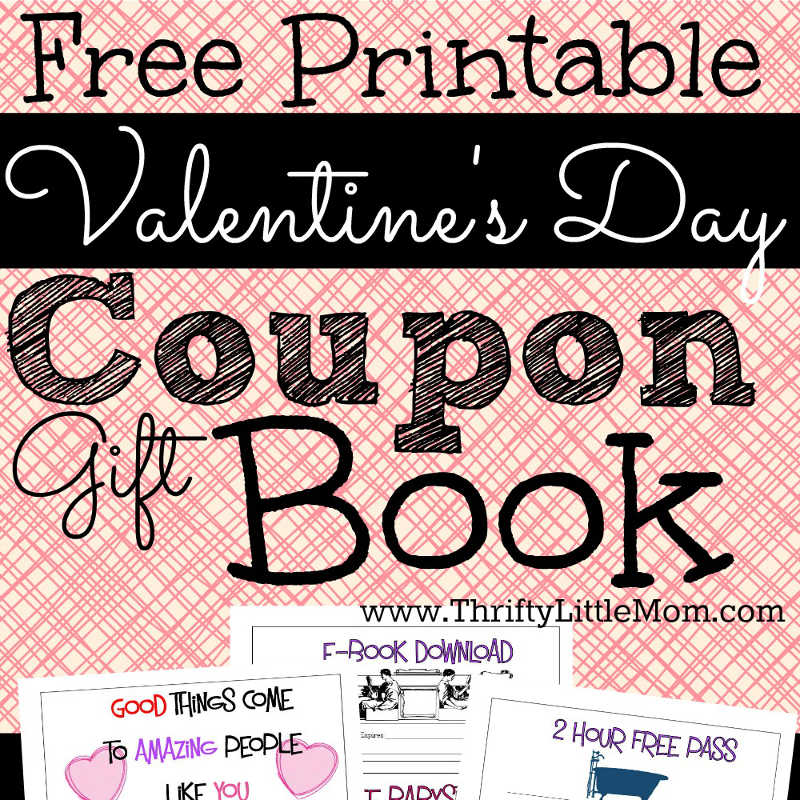 I hope these ideas have inspired you to celebrate some phenomenal females in your life! When you do make sure you post pictures with the #thriftylittlegalentines and leave a comment below to let us know how you are celebrating Galentine's Day!
Rhonda is the owner of My Symphony Seasonings, LLC located in Georgia. She has a passion for good food, health & entertaining which was the perfect combination for creating My Symphony Seasonings, a company that encourages you to cook and eat whole foods, close to nature by providing original recipe blends of organic herbs & spices, free of fillers and artificial preservatives to add flavor, richness and health benefits to your dishes!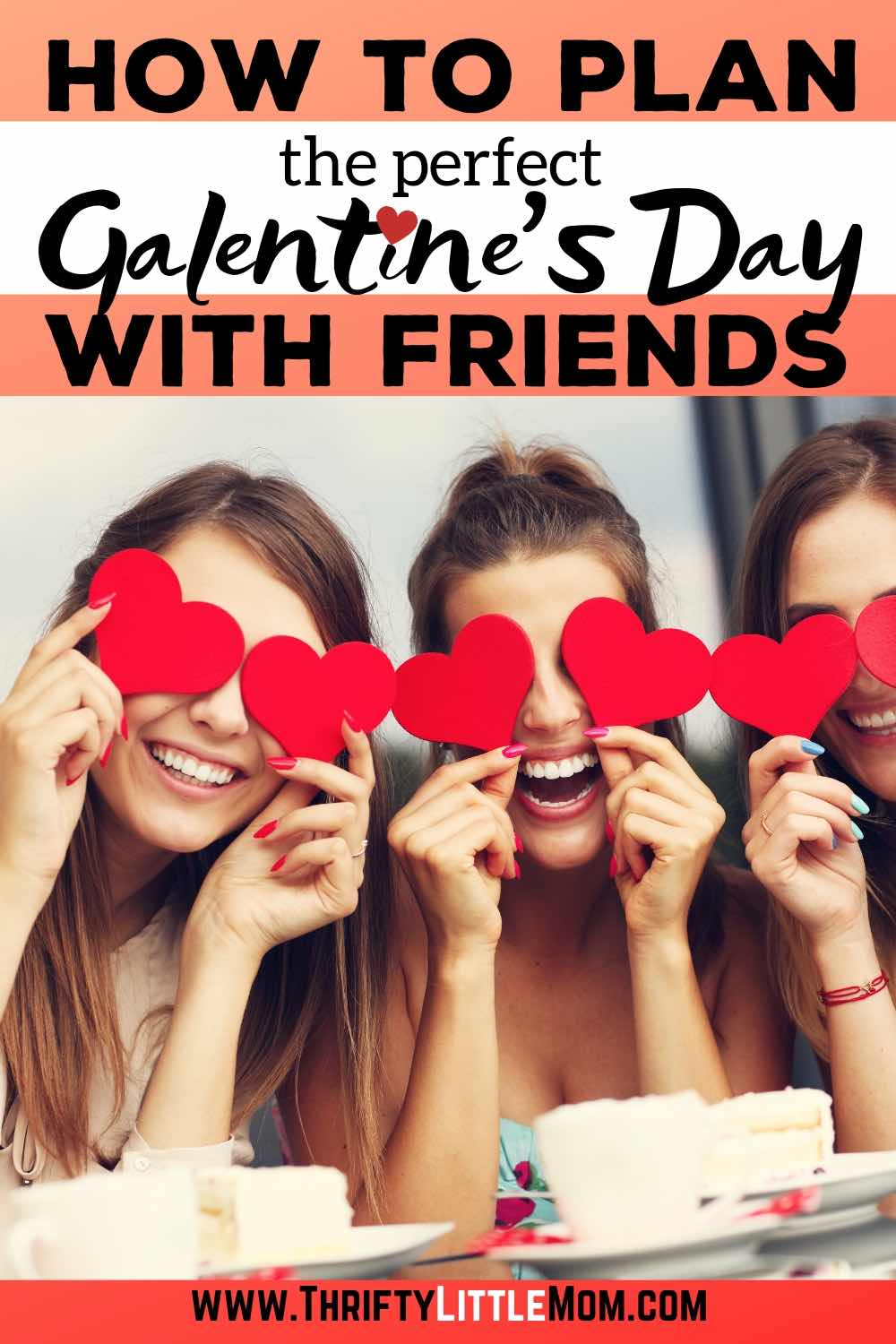 Summary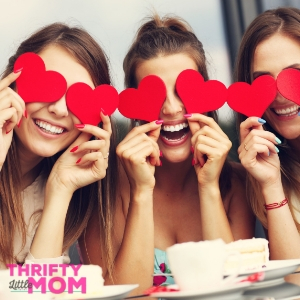 Article Name
How to Plan a Happy Galentine's Day with Friends
Description
February 13 is Galentines day and the perfect chance to get together with your friends. Here are tips and ideas to make it great and memorable!
Author
Kim Anderson