21 Best 21st Birthday Party Ideas
This post contains affiliate links. As an Amazon Associate, I earn from qualifying purchases. I also earn from qualifying purchases made with other brands and programs. See my
privacy policy.
I remember my 21st birthday being rather… uneventful.  If I could turn back time I would total use one of these 21st birthday party ideas.  I wanted to make a robust list that included things do whether you want to include alcohol or not.  Here's a list of my favorite activities that will make your birthday an experience to remember!
---
Important 21st Birthday Party Ideas Tip:
If you do plan to drink, please be responsible.  Make a plan for a designated driver, Lyft/Uber or taxi ride home!  If you plan for a night out on the town, it might be worth it to get a hotel room around where you will be celebrating and use an Uber/Lyft or taxi to get around town and back to your hotel.
---
21st Birthday Party Ideas Mega List
1. Vineyard Tasting & Tour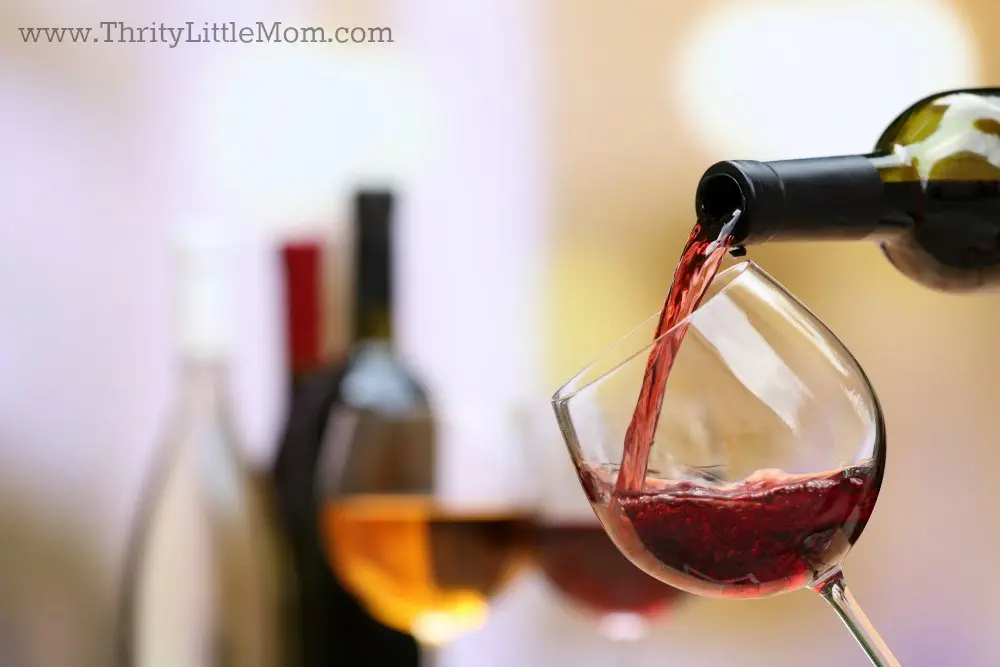 You may want to eat before you go as most vineyards don't serve meals.
With the number of wine options there are you could spend several hours trying all kinds of new wines and developing your pallet.
Vineyards are usually fun, beautiful and not that expensive!
Google: local vineyards or wine bars.
Tastings are actually fairly thrifty ranging from $8-$15 per person and some even include cheese, fruit and cracker spreads.
Tip: Check the weather forecast before you head to the vineyard.
2. Brewery Tour
Breweries are popping up EVERYWHERE now and they are usually perfect for groups.
Many breweries are set up to give tours so you can add that to your list of activities beyond the drinking part.
Almost all of these brew focused venues create spaces for people to mingle from outdoor games to fire pits.
My favorite thing to do at breweries is do flights of beer so that I try lots of different brews in small doses.
Consider your favorite brewery, a brand new one or even a brewery crawl where you go from place to place (just make sure you call that Uber, Lyft or Taxi to get there.
If you want a hearty meal, check to see if the brewery serves food before you go.  Check out the menu and decide if you should hit a restaurant before you go on your beer adventure.
3. Zip-lining
Zip-lining is an intense, fun and memorable life experience.
I consider it to be the baby step toward sky diving or bungie jumping.
Zip lines usually take one person at a time down a long wire hanging above a wilderness canopy.
Expect to spend around $50-$60 per person.
4. Adult Arcades
As a note, these arcades are NOT  FOR ADUTLS ONLY, they are simply entertainment complexes that tailor to an adult audience.  That term "adult" can get a little tricky these days if you know what I mean. 😉
Over the years there have been entertainment complexes popping up that are geared more toward adults which make this an easy place to celebrate a 21st birthday because the entertainment (arcade games, pool tables, sports, etc.), food and drinks are all in one spot.
They have a large game room but also have an area with pool tables, dart boards and game tables where adult hang out, play, eat and drink together.
You may have one of these entertainment centers near you that is locally owned or find a Dave & Busters chain.
This video is for hosting a professional event but also gives you some 21st birthday party ideas too!
5. Pedal Pub on Wheels
If you've ever been in a downtown area and saw a loud group of people drinking, singing and pedaling their way around, you've seen a pub on wheels.
These little attractions can be fabulously fun and memorable for a group of your friends or family on your 21st birthday!
Exercise, music and booze!
Watch this video to see how they work!
6. Casino Night or Vacation
Going to a casino can be a unique 21st birthday activity.
21 not only means it's legal to drink but it also means that casino's are now in your list of "can do" places!
Depending on your location this might be a little road trip or a situation where you need to travel.
Harrah's Casinos are popping up all over and may be easier to go to than Vegas or Atlantic City.
Vegas or Atlantic city can be fun but it's a much more involved and expensive 21st birthday party idea!
Tip #1: Most alcohol in casino's is free for obvious reasons.  Waitresses walk around and take your order as you play games so be sure that you bring lots of cash so you can tip your servers.
Tip #2- Give yourself a set budget for gambling.  If you stay within your budget you can have a fun time without regret.
Tip #3- Learn Casino Etiquette: If this is your first time going to a Casino for your 21st birthday celebration, you'll want to read this article by Thrillist on Proper Gambling Etiquette so you don't look like a newb.
7. Poker Night 
Don't want to go out?  Invite your best friends over and have a poker game night.
Considering getting some tasty food catered, set up a card table and tell your friends to BYOB!
VIDEO: If you watch this video from the start to about minute 4:44, this guy gives some good tips for hosting a Poker Night on your own from food, to set up to games options.
Need a better refresher on poker game rules?  Check out this Basics of Poker guide from Bicycle Cards.
8. Speakeasy and/or Cigar Bar
I recently had a friend take me to a Speakeasy on my birthday and it was an eclectic, out of the box experience. It was in fact my most favorite part of my birthday night.
Some speakeasy joints are hard to find and get into which kind of makes the whole experience fun.
Not all speakeasy's have cigar bars but some do.

Note:The smoke inside may a be a problem for some of your guest but others may not mind.
I went to one in Atlanta called The Red Phone Booth and it was a ton of fun!  The cigar smoke was strong at first, I noticed it less as the night went on.  For a one night, for out of the box experience, a little cigar smoke was worth it.

You can usually find these with a quick google search but you'll want to read the comments and the website to see the dress code and to find out if there is a secret code, knock or number that you need to use to get inside.
9. Axe-throwing Party
Yep. Axe throwing. This is a recent thing popping up around different towns and it is said to be "Better than darts!"
Make it a costume party- flannels and fake beards will always make for fun photo ops
This can be played with a minimum of 6 people up to 20 people
Usually cost around $40 per person for about 2.5 hours of throwing
The only requirement to participate is closed-toe shoes
10. Popular Escape Room
Escape rooms are really fun to do with a group of 4-8 people.
To put it simply, you and a maximum of 7 other people walk into a room and 60 minutes to figure out how to get out following clues.
Players find clues, find keys and find codes which all unlock locks which helps you get of the room.
There are game leaders who watch the group on camera and offer clues if the group gets stuck.
In truth, there is always an emergency exit for people who need it but it's a thrilling and fun experience to do with friends.
Escape rooms usually cost around $20-$30 per person.  Usually the more people you have the cheaper the ticket price gets and maxes out at 8 people.
I like to read the reviews.  If it's your first time doing a room you may want to select an "easier" level because if you don't get out of the room in 60 minutes it can be a real joy kill.
11. Comedy Night
Going to laugh at a comedy show or on a comedy bus is already a good time, but when its your 21st birthday party, you can make it into an event.
Let the venue know that you are having a birthday party there before hand
That way they'll be sure to get the host and comedians involved
You will get good seating and more specifically, seating where the whole group is together and not spread out amongst the 4-top tables.
Comedy Tour Bus is a great way to explore the city, find out interesting facts and not have to worry about everyone riding somewhere together.
Comedy bus adventure will lat around 1.5 hours and cost you about $25 per person
The comedy buses usually have different ratings for the level of maturity PG-R (like your typical movie ratings) making this event tailored to your group's need.
12. Pro Sporting Event
Depending on what sport or team you are into, taking a crew of close friends to see a team that you love or hate can be a great social outing!
Sporting tickets vary significantly depending on the type of seats, game, and venue.
Consider getting dinner before, go after the game or go for a really special 21st birthday party idea and spring for the VIP room seats.
13. Favorite Musician Concert
On my list of concerts? Dave Matthews Band and Adam Levine. What is on your list?
Think of the birthday person's favorite artist and see if they will be around your town this year.
Ticket prices vary GREATLY.  I've seen anywhere from $50-$300+ for a ticket depending who it is and how close you want to be.
Consider seeing how many are interested, have them send you the cash for their ticket and then get all the seats together.
14. Go Cart Racing- HIGH SPEED
These are not the go-carts of your childhood.
These carts come with the helmets and require that you sign a lengthly death or dismemberment agreement (I might be exaggerating…. but I might not).
The go carts go ridiculously fast  and usually require that the rider be at least 15 years old with a valid drivers license, but its your 21st birthday party, so put the pedal to the metal.
How To Book a Party: Google Indoor Go Cart Racing near me or check out some the locations for these well-known carting companies below.
15. Indoor or Outdoor Skydiving
You may be 21, but this is not for the faint of heart or budget but you might just be able to get our close, adrenaline junkie friends to also check this off their own bucket list with you.
Expect to pay $200+ per person.
Make sure you've got that life insurance policy locked down too.
I've had friends do this as their birthday party and they loved every second!
Skydiving Baby Step: Indoor Skydiving Center.  All the fun without the fear.
 16. Take Advantage of Local Seasonal Events or Festivals
One of the absolute best places to find fun, local events happening in your area is to use the Facebook "events" section of your profile.
I have planned many awesome weekends just based on what is going on in my area.
You can find events going in your area using the following websites:

Facebook Events
Chamber of Commerce site for the town near you
Eventbrite
17. Canoe Trip or White Water Rafting
White water rafting is another adventurous group activity for you and your friends.
Do a little research on the river and the intensity you are looking for with your particular group of friends.
Maybe call the rafting company and ask what the various options are and what participants need to bring.
18. Dancing or Dance Lessons
Skip the run of them mill "club night" and actually go take some dancing lessons.
Sometimes latin clubs will offer free dance lessons before the night time crowds come in.
This can be a fun night of learning and implementation for your 21st birthday party!
Or if you want to get really fancy, go dancing with the stars style and do ballroom dancing lessons!
Check out my BEST Party Song Playlist.
19. Paint and Sip Party
20. Find Cool 21st Birthday Party Experiences Specific to Your Area
One great place to discover rather unique experiences in your area is Groupon.
Groupon might give you some other ideas for out of the box things you can do for your 21st birthday gathering and save you some money!  Just read the terms so you know if there are black out dates for use.
21. 21st Birthday Party ideas for the Fitness Buff or Outdoor Enthusiast
Hopefully, you'll be able to use some of these for 21 birthday ideas whether you plan to drink or not!
You may also like these posts from Thrifty Little Mom:
19 Best Birthday Party Places for Adults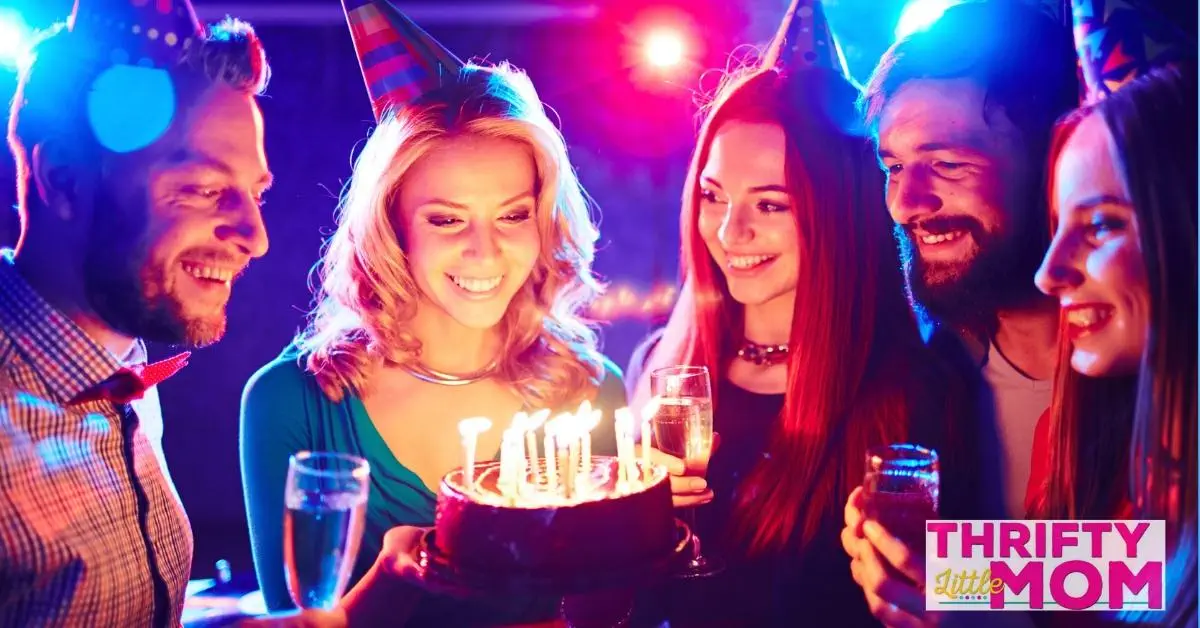 5 New Twists on a Classic Picnic Party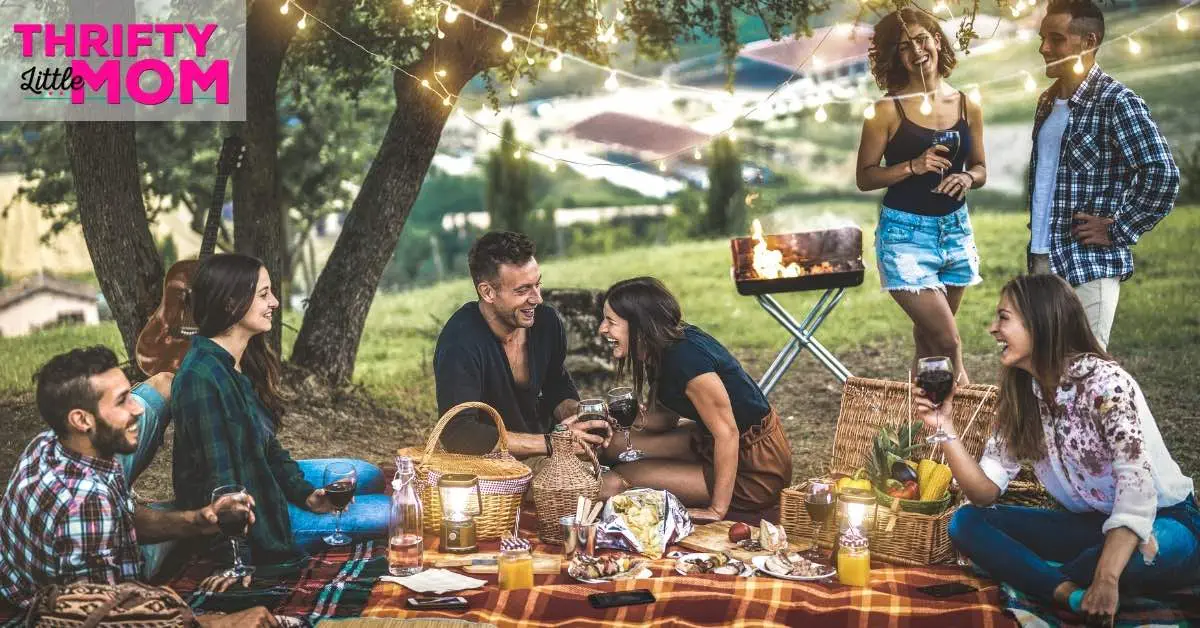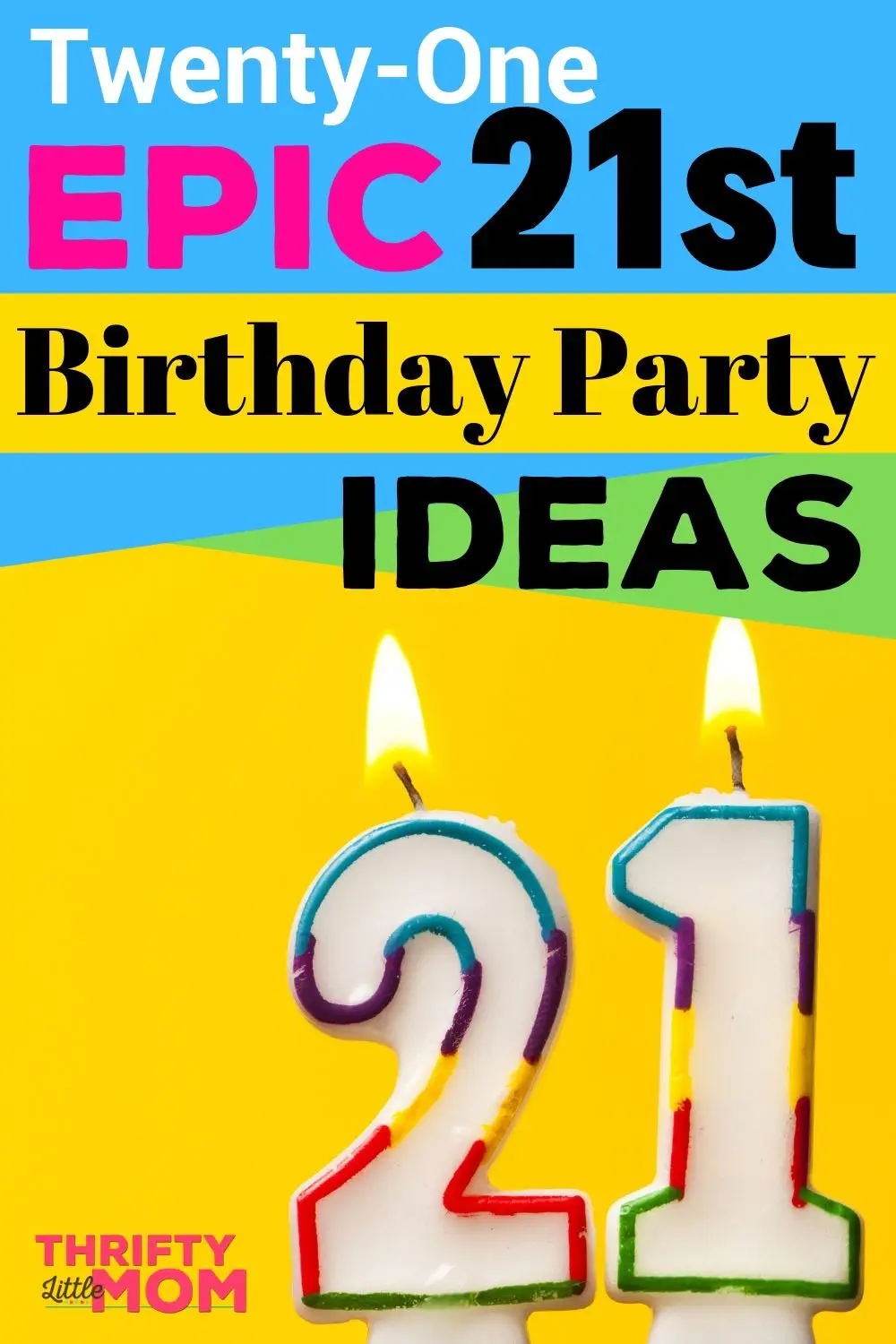 Summary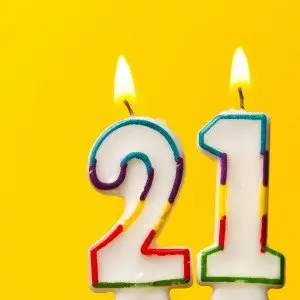 Article Name
21 of the Best 21st Birthday Party Ideas for Drinkers & Non-Drinkers
Description
If you are looking for 21st Birthday Party Ideas, this article breaks down twenty-one of them. Some for drinking others can be done without.
Author