Ultimate Great Gatsby Party Planning Guide
"In his blue gardens, men and girls came and went like moths among the whisperings and the champagne and the stars." The Great Gatsby was an enchanting book and a beautiful piece of cinematography that entranced us. From the art deco design to the glittering beadwork, we had to have it! That's why I am so excited to throw a Great Gatsby party!
Great Gatsby Party: Invite
Inviting people to this party should be something of a formal invitation if you want this theme to garner the correct response. When asking people to an event that requires (or at least requests) a particular type of dress, it is essential to do that in the invitation.
Want to have a black-tie style affair? You need a black-tie level of invitation. I am in love with the beautiful invitations out there that are begging to be mailed for this party.
Roaring 20s Invitations, 24 ct
Great Gatsby Party: Set-up
Decorative Areas
When planning your decorations, it is essential to consider the areas that you will be styling. For me, when I am planning a party at my house, I usually do:
Driveway

Front Porch

Entryway

Fireplace Mantle

Food Area/Kitchen

Back Porch (weather permitting)
Thinking about these specific areas helps you when you are shopping or ordering your decorations for the Great Gatsby party.
Great Gatsby Party: Decorate
When choosing elements to bring in to this theme, the more opulent, the better. Decorations like this can be done on a budget if you get a little creative with items from dollar stores. Keep an eye out for:
Feathers

Ostrich

Peacock

Turkey

Chicken

Beaded string or necklaces

Rhinestones

Crystals
Sowder 10pcs Ostrich Feathers 12-14inch(30-35cm) for Home Wedding Decoration(White)

KUPOO 99 ft Clear Crystal Like Beads by the roll – Wedding Decorations (Colorful)
Driveway
Using decorations at your mailbox is an excellent tool for alerting people of your location for those that may not be familiar with your house. In neighborhoods that have a lot of houses close together, this is almost a requirement.
Choose balloons that have a classic color scheme- black, silver, and gold.

If utilizing other colors, keep them deep jewel tones. I like the metallic balloons for this.

Pick up some of the cute Great Gatsby themed yard signs.
Black and Gold Confetti Balloons 12inch 75pcs Latex Party Balloons Birthday Wedding Balloons

Latex Metallic Balloons 50pcs for Graduation Baby Shower Weddings Engagements Birthday Party

Roaring 20's – Yard Sign & Outdoor Lawn Decorations – 1920s Art Deco Jazz Party Yard Signs – Set of 8
Front Porch
Welcome people into your home with large feathered displays that are simple and easy to make- I love the lighting element to these displays that create ambiance. These are perfect if you have a covered front door area. If you do not, I would recommend this inside for table decorations.
Entry Way
In the movie, there were metallic streamers galore. Add glitzy gold or silver foil curtains to the entryway to make a statement when you enter. Flank the edges with balloon trim or solid black drapes to create depth and interest.
FECEDY 2pcs 3ft x 8.3ft Gold Metallic Tinsel Foil Fringe Curtains Photo Booth Props for Birthday Wedding Engagement Bridal Shower Baby Shower Bachelorette Holiday Celebration Party Decorations
Photo Booth
To commemorate such a beautiful night, I always recommend a photo booth area. Placing this in the entry or near it helps to bring the theme into play immediately upon arrival. The booth makes for so much fun and entertainment before, during, and after. Create a beautiful photo booth with a backdrop reminiscent of the '20s. If you don't already have a phone/tripod combination, be sure to pick one up for this. My personal favorite though is an instant print camera. These provide immediate photos that guests can take with them.
Great Gatsby Photography Backdrop Great for Wedding Party Decoration Photo Background Prop Studio Golden Deco Style Backdrops 6x6ft

Fujifilm Instax Mini 9 Instant Camera + Fuji Instant Film (40 Sheets) + Accessories Bundle – Carrying Case, Color Filters, Photo Albums, Assorted Frames, Selfie Lens plus more (Ice Blue)
Fireplace Mantle
My fireplace mantle is in the middle of my house, which makes it a fantastic focal point to display items for a themed party. Being that this was during the prohibition era, this would be an excellent place for ornate champagne bottles, more feathered decor, and a balloon spill off. All of these things will add decadence to the Great Gatsby party.
Champagne Bottle Balloon Kit,40″ Champagne Bottle Balloon & 70Pcs Assorted Balloons Ideal for Wedding Birthday Bachelorette Bridal Shower Party Decorations
Food Area/Kitchen
When choosing what you want to incorporate for decorations, consider the foods that you will be having. I am personally a fan of the tiered platforms with beaded details. I am a big fan of painted bottles with flowers, feathers, and beads for that 1920s prohibition feel.
Prohibition Decorations:
Empty glass bottles such as wine bottles, liquor bottles, martini glasses, snifter glasses and any fun shaped bottle
Gold paint and brush
Hot glue
Feathers
Beaded string
Silk or fresh flowers
Instructions:
Remove labels or any residue with rubbing alcohol

Paint with gold acrylic paint

Once dried, embellish with beaded string, feathers, and flowers

Cluster the glasses in groups of different heights
Back Porch (weather permitting)
Stringing bistro lights
This will add a beautiful ambiance to an outdoor area.
If you want to put a cool Gatsby party decoration flair to it, consider Edison bulbs or flickering bulbs.
String these lights across the porch area
Add some hand fans for an added 1920s period-inspired decoration piece.
Monkeydg 10FT String Lights ST40 Outdoor Patio Edison String Lights with 11 Clear Bulbs -7 Watt/120 Voltage/E17 Base -Brown Wire

Cardboard Car Cutout
A great addition to the outdoor area is this cardboard cutout of a 1920s roadster. Guests can pose with it, or it can be a great wall piece to bring the theme together. The roaring twenties had the best looking cars and so should the Great Gatsby party!
Roaring 20's Twenties Roadster Car Prop Cutout Standup Photo Booth Prop Background Backdrop Party Decoration Decor Scene Setter Cardboard Cutout
Great Gatsby Party: Food
Traditional finger foods will be the best for this party. Create an impressive meat and cheese board on a tiered platter. Serve some of my favorites- Shrimp cocktail shooters, deviled eggs, and cucumber sandwiches. These all indicate the roaring twenties but can be very elegant for the evening.
Sambal Shrimp Cocktail Shooters
Shrimp cocktail has always been a staple appetizer at a party. The roaring twenties saw the excitement in Asian cuisine. My twist on the classic recipe is to add this Asian chili sauce that makes for a lightly spiced cocktail sauce that will tantalize the taste buds.
Ingredients
1/2 cup ketchup
1 cup tomato juice
1 tablespoon Sambal chili sauce
1/2 teaspoon fresh lemon juice
1 tablespoon horseradish
1 tablespoon old bay seasoning
1 teaspoon dark brown sugar
2 tablespoons Worcestershire sauce
1 Shrimp per shot glass (I prefer already cooked and ready to serve)
Lemon wedges for garnish
Instructions
Combine all cocktail sauce ingredients in a bowl and stir.
Gently pour cocktail sauce into shot glasses.
Garnish each shooter with one shrimp and one lemon wedge.
Chill in fridge until ready to serve.
Huey Fong Sambal Oelek Chili Paste 8 Oz
"What the Devil?" Eggs
I love how these deviled eggs always make a statement. The bold coloring is mesmerizing and the flavor is delicious. The recipe is pretty straight forward.
Ingredients needed:
1 cup apple cider vinegar, plus 1 tablespoon for filling
1 red beet, peeled and halved
1 tbsp granulated sugar
2 1/4 tsp kosher salt
A dozen (or more depending on number of guests) hard-boiled eggs, peeled
1 tsp anchovy paste
1/2 cup mayonnaise or similar
Chopped parsley for garnish
1/4 teaspoon freshly ground black pepper
"What the Devil?" Eggs Directions :
In a pot add

1 cup apple cider vinegar
1 tablespoon sugar
2 teaspoons salt
3 cups water

Add in the beet and bring to a boil
Remove pot from heat and cool
Pour mixture (with beet) into a large heat-safe bowl
Add eggs, making sure they are fully submerged and refrigerate for 3 hours
Stir the marinating eggs occasionally
You can leave overnight for a deeper shade of pink.
Remove eggs from liquid
Halve eggs carefully transfer the yolks to a bowl
Leave egg whites aside to fill
Add in mixing bowl

1 tablespoon vinegar
mayonnaise
anchovy paste
yolks

Season with 1/4 teaspoon each salt and pepper
spoon or pipe the filling into the egg whites
Sprinkle with additional herbs, if desired
Now you have a real show stopper of an appetizer for this party.
"Old Sport" Cucumber Sandwich

I love a cucumber finger sandwich. There is something simple yet elegant about a perfectly cut triangle tea sandwich that automatically makes you feel like an aristocrat. Try out these whimsical sandwiches at your Great Gatsby party.
What makes this recipe different is the whipped feta cream cheese:
Feta cheese
Cream Cheese
Dill (fresh is my favorite)
Olive oil
Great Gatsby Party: Drinks
Two words: Champagne Tower. I love an excuse to create one of these. They are almost synonymous with "Great Gatsby Party". The set up for one of these is 16,9,4,1- meaning that the base layer is 16 glasses, the next layer is 9, then 4, the 1. This numerical ordering is for a square. You can also do a triangle. You can use other formulas depending on how many guests you are having, but this is great for a mid-sized party.
Champagne and Sparkling Wine
Champagne can only be from the Champagne region of France; anything else is called "sparkling wine". No matter the region, how do you decide on which kind to purchase? You will see several types listed based on sweetness levels. From dry to sweet, you will see:
The most common form of sparkling is to purchase is Brut. Extra Brut is the driest, meaning the least sweet version of this wine. I choose extra brut when adding sweetness to the wine, such as in a mimosa or poinsettia. When drinking champagne without adding juices, I would suggest a Brut.
Party Essentials CHAMP4-10/40 Hard Plastic Two Piece 4-Ounce Champagne Glasses, 40-Count, Clear
Old Fashioned
An old fashioned is made with Bourbon or Rye whiskey, Angostura bitters, sugar cube. This classic cocktail is essential for any roaring twenties party. Make your's with this recipe:
1 1/2 ounces Bourbon whiskey
2 dashes of bitters
1 sugar cube
teaspoon of water
orange slices
maraschino
Directions:
Take the sugar cube and place in glass
Add dashes of bitters
Place a dash of plain water
Muddle contents until dissolved
In a glass with ice cubes, add whiskey.
Garnish with orange slice and a cocktail cherry.
Angostura Aromatic Bitters, 4 Ounce
Great Gatsby Party: Music
Not only a cool Great Gatsby party prop, but this is pretty neat for the home in general. The Great Gatsby soundtrack is pleasant to listen to, but the period was truly known for jazz and ragtime. Playing music that is traditional to the era is a breeze with all the great playlists out there for us- some are even jazz covers of popular music.
Music From Baz Luhrmann's Film The Great Gatsby (Deluxe ) [Explicit]

The Great Gatsby: The Jazz Recordings (A Selection of Yellow Cocktail Music from Baz Luhrmann's Film The Great Gatsby)

Ultimate Ragtime Collection (The Greatest Ragtime Music)
Great Gatsby Party: Party Favors
Send your guest home with fun prohibition-era party favors. I love a party favor that I can use. I would suggest an antique key bottle opener. These come with a tag that you can personalize — writing something like "Speakeasy Entry Key" or "Giggle Water Key". These are simple and useful, yet elegant party favors for the roaring twenties and your Great Gatsby party!
DerBlue 60 PCS Key Bottle Openers,Vintage Skeleton Key Bottle Opener,Skeleton Key Bottle Openers Wedding Favors Rustic Decoration with Escort Tag Card (Silver)
I hope you've found some inspiration as you plan your own Great Gatsby party!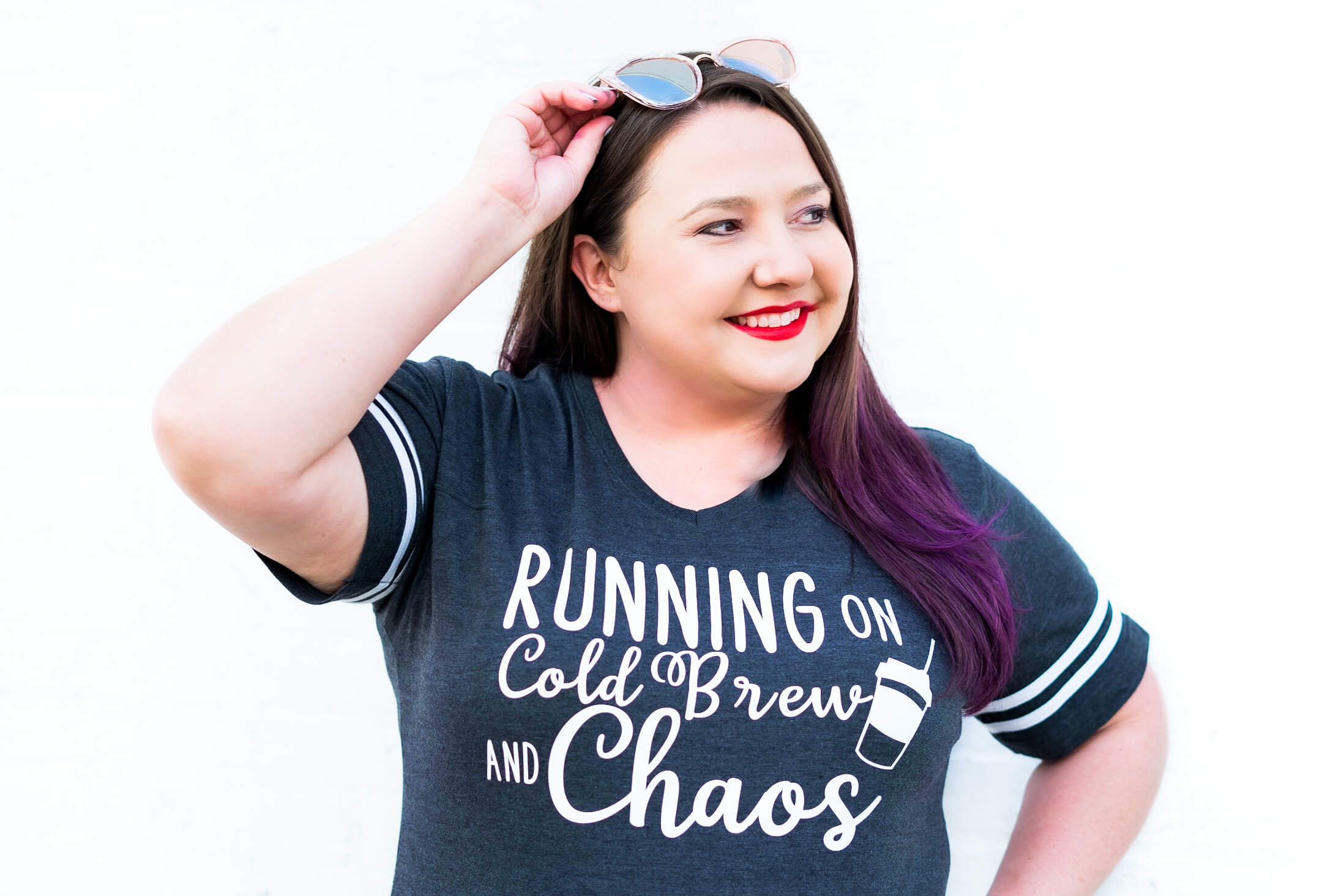 Kim Anderson is the organized chaos loving author behind the Thrifty Little Mom Blog.  She helps other people who thrive in organized chaos to stress less, remember more and feel in control of their time, money, and home. Kim is the author of: Live, Save, Spend, Repeat: The Life You Want with the Money You Have. She's been featured on Time.com, Money.com, Good Housekeeping, Women's Day, and more!