35 Unique Adult Party Themes
What's the event? Do you have something big coming up like a 30th birthday party for your best gal pal? Is it time to throw that corporate event again this year? If you would like some assistance, here is a straightforward list of adult party themes to help get you in the celebration spirit.
Dress Up Party Themes for Adults
There is nothing I love more than a reason to dress up for an event. Please send me your costume party invite. I would love to attend any of these creative party themes for adults. If your guests like an experience as much as I do, then they are in for a real treat.
Spy Party
"The name is Mom, Thrifty Little Mom." Everyone loves a little danger and intrigue. A spy party allows your guests to pick one of their favorite secret agents from across the decades to emulate. Between the good guys, the bad guys, and the extra characters that make these spies exciting, there is someone for everyone!
Pirate Party
From Davy Jones' locker to the tip-top of Treasure Island, there is a pirate for everyone to enjoy. Get your gang on board with this oceanic occasion. With fun pirate party decorations and party games, hopefully, you won't be asking, "where's the rum?"
Luau Party
A tropical getaway doesn't have to mean a plane ride. Relax with friends with fresh flowers and zesty foods. Tiki and Luau celebration ideas make for a great adult party theme at any time of the year! Grab the leis and coconuts and enjoy the sweet sounds of the islands.
Saloon Party
Round up your friends for this rootin' tootin' good time. I love the old west and could probably watch Tombstone over and over. A saloon-style event has fun ragtime music and fun costumes. I think you'd be happier than a pig in mud over this adult party theme.
Disney
At this point, everyone grew up with some form of Disney in their life. There isn't a single character that somebody doesn't relate to being- even if it's the squirrel from Ice Age. A photo booth with your favorite Disney characters interacting would make for some great memories! You might even end up taking a thrifty Disney vacation.
Harry Potter
Wands out, everyone! Creating a Harry Potter adult party theme is quite simple, and the costuming for people is a breeze. From floating candles and hanging tapestries to a ghastly bathroom experience, the ideas for this party keep getting conjured. Get your butterbeer ready for this magical soiree!
Political Party
Dress up like a political figure. Present, past, and even the future (if you're witty enough). Have plenty of peanuts ready for the GOP and Donkey references to kick around. Extra points for anyone in full colonial garb and powdered wig. Take a vote and see what your friends think about this adult party theme.
Zombie Party
Ready for the best night [of the living dead] you'll have this year? It doesn't have to be Halloween to throw a zombie event. I've been working on learning the thriller dance for just this occasion. Have your friends crawl out of their graves for the excitement of being alive!
Favorite Movie
Pick a favorite movie of your group to theme around. My favorite movie is Zootopia, and there are so many great characters to choose to emulate. But what do YOU like? The Big Lebowski, The Marvel Universe, or even a director like Wes Anderson could be the right fit for your favorite movie-themed party.
Favorite Sitcom
Friends, King of the Hill, the Simpsons, Happy Days- all have great casts that are ripe for the picking for your next adult party theme. I've been wanting a reason to have my Golden Girls in tow when we get an invitation to one of these events. "Thank you for being a friend," and hosting this one-of-a-kind party!
Masquerade Party
A masquerade party is such a classy event. I love getting dressed up and crafting the perfect mask. Bold feather combinations, jeweled eyes, and lacey details make any woman excited. Tell the men they can be luchadores or whatever mask they feel like wearing. This party is about you feeling glamorous tonight!
Toga Party
You don't have to be back in the fraternity for this theme to be a hit. The ease of making a costume makes this one of my favorite adult party themes. Get ready to drink some wine and talk philosophy (or the last season of Stranger Things). I say, "you bring the toga, I'll bring the laurels."
Ugly Sweater
Traditionally this has been a Christmas party theme. But, I don't see why you can't try this for any cooler weather party. When we are not trying to frame it in a holiday manner, there could be a lot more ridiculousness to ensue. See which threads your guests have been saving for this party.
Pun Party
The creativity that comes out of a pun party is always hilarious. Between the "Jåger bombers" and the "Target shooters" there are plenty of jokes to make into costumes. See how funny your group really is!
Fiesta Party
Grab the Cerveza and show me the salsa (the dip or the dance, either is great). Going south of the border for your next party will prove to be a festive event. Whether you are planning for Cinco de Mayo or just planning a good time, you will love the zesty flavors and exciting colors that this theme bring to the fiesta!
White Clothing Party
The mom in me always cringes at the idea of cloth that is all white. I'm just waiting for a jelly sandwich hand to want to hug me. But for an adult party theme, I love the look this party encourages. Everything looks so pristine. Just keep me in white wine to be on the safe side.
Kings and Queens
Ever fancied yourself a royal in the past life? Or maybe you are just the king of the remote and this recliner, your castle. Get your guests to the ball for an evening of monarchial magic.
Neon Party
If you like a little mystery in your event, a glow party is so much fun to host. The decorations are spectacular, and you transport guests into another world.
Public Servant Party
Celebrate the policemen, firefighters, nurses, librarians, DMV officiant, or whatever other jobs you can think of portraying. This party invites doctors and dentists to put aside their differences in favor of a fun costume experience!
Apocalypse Party
We've all thought about the amazing outfits that we would come up with if we were in a post-apocalyptic wasteland. Old football pads with painted faces, and spikes on everything. Now's your chance to see how well everyone would fair in this pre-end times adult theme party.
Onesie Party
We've seen theme all over stores- adult onesie pajamas. It's like having a "wash and wear" costume in your dresser drawer. They are great for cooler times of the year or if you decide to do a mobile party where walking or being in transit is a factor.
Monster Party
Get all your guys and ghouls down to the best monster mash monster bash. All the frightening things come out to play with this adult party theme.
Egyptian Party
While it was in a desert, Ancient Egypt had beauty as far as the eye could see. The attire was light and flowy and makes for a great dress-up event theme.
Costume Party
I have nothing but respect for your regular ole costume party. Let the chips fall where they may (just not on the carpet, please) and make sure that everyone is dressed how they would feel most comfortable.
Best Adult Party Theme by Decades
Sock Hop-50s
Grease back your hair or don your favorite poodle skirt for this swinging party theme!
Mad Men-60s
Moving into the sixties with the bold colors and prints will be a fun reminder of this by-gone decade.
Disco-70s
Whether you are the "Dancing Queen" or just "Stayin' Alive," a disco party planned perfectly, means "We Are Family."
Retro-80s
As a child of the 80s, I may be partial to this adult party theme. From the most iconic 80s accessories to the fresh music beats, this gathering will be a classic in no time.
Throwback-90s
Planning a classic 90s party from start to finish is simple and fun. You will be "Truly, Madly, Deeply" in love with this event.
Best Adult Party Themes- Outdoors
If you are looking for places and themes for decoration purposes, then I have you covered. I love a good event where the theme and the venue go hand in hand. Check out these ideas to see which ones check your boxes!
Pool Party
There are at least 16 pool party themes that make me giddy with delight. I think my favorite is a pool float challenge where you see who can bring the most exciting and unique float to the party. Make it your own!
Beach or PicNic Party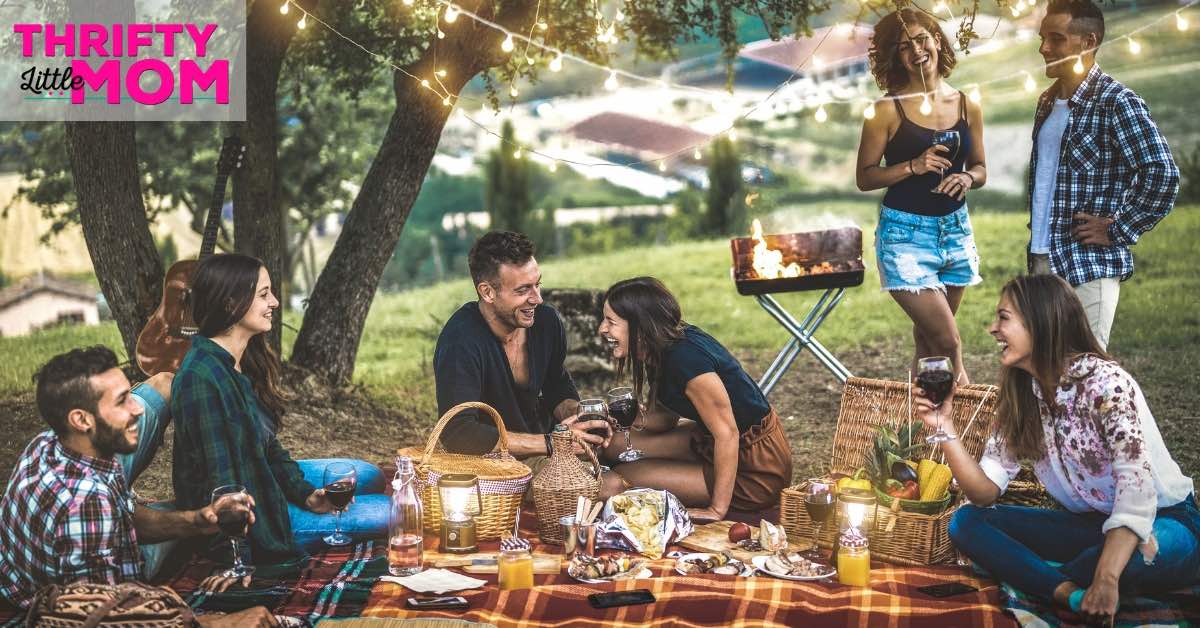 Celebrate your event where nature is your venue, and the decorations are easy to come by. I love an evening beach party with delicate lights twinkling past sunset. I also love a nice picnic anywhere you can with the fewest bugs to bother you!
Garden Party
The perfectly curated natural elements provide a lush environment for your outdoor event. Theme your gathering as "The Secret Garden" or "The Enchanted Garden." It sounds like a lovely evening.
Color Theme Party Ideas for Adults
If you're planning an adult party and you want to keep things simple and potentially save some money, going with a basic color scheme + theme can help you buy items that are more generic from some of my favorite thrifty party supply stores.
Chinese New Year
Brilliant Reds
Shimmering Golds
Embroidered Silks
Starry Night
Deep Navy
Sparkly Silvers
Iridescent Satins
New Years Eve
Slick Blacks
Glittering Golds
Shiny Sequin
Mardi Gras
Emerald Green
Gleaming Yellow
Bold Purple
Feathers and Beads
Vivid Primary Colors
Bold Patterns- stripes and dots
Exaggerated trimming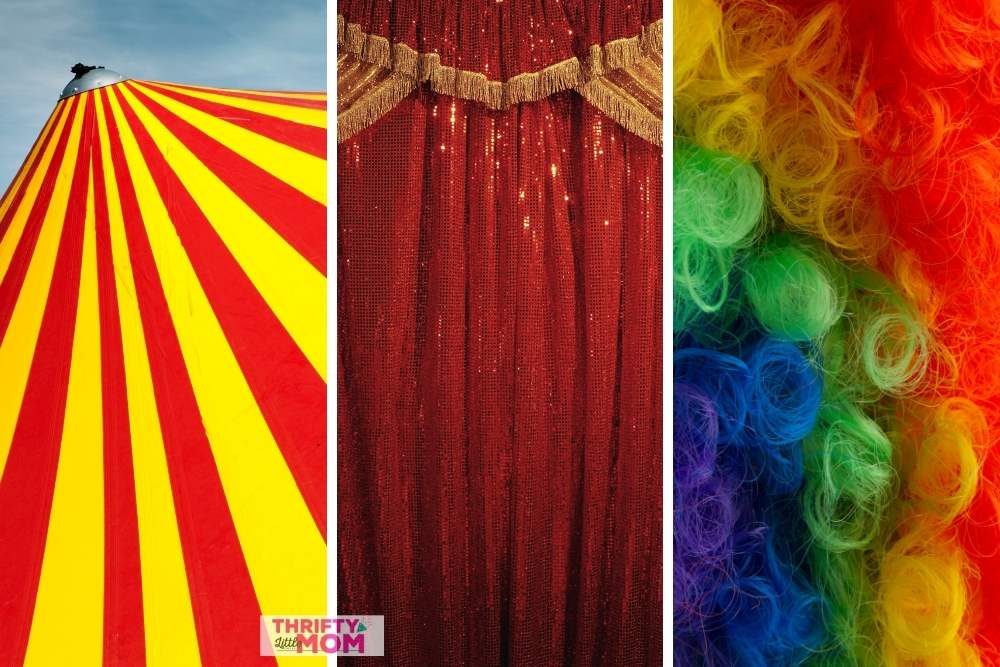 Galaxy Party
Teal, Cyan, and Turquoise Blues
Magenta, Fuschia, Violet, Pinks, and Purples
Darkest Navy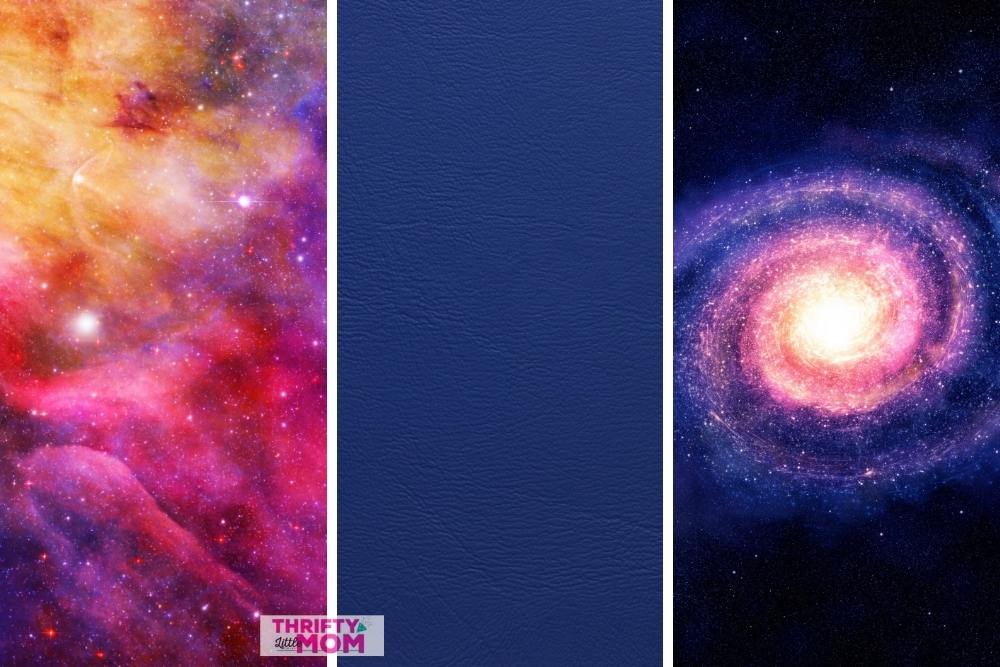 Things to do at Adult Party (Themes)
Casino Night- let the chips fall where they may, but we know that you will love hitting the jackpot on this entertaining adult party theme. Tables and dealers are available to rent for the night from your local party rental store.
Tea Party- hosting a classic tea party is an elegant soiree and a great excuse to buy vintage table cloths and teapots. With antique inspirations and tasty offerings, high tea will be the social event of the season.
Dance party- The stage is the main event in this adult party theme. For this theme, I would have several styles of stages available- light up and hardwood are fun options. Or host a silent dance party too (everyone wears headphones and listens to their favorite songs). Either way, make sure you get the best songs to play at your party
Mystery Dinner Theatre- Theatre companies are continually producing these fun shows. Most of the troupes also rent out for private engagements or come to your event to perform. There is no shortage of action with this interactive experience.
Game Night- I personally love classic board games. My family and friends have, in the past few years, got into strategic board games that will make you toss out your old Monopoly game for these new, fun trists.
Movie Night- Hosting an indoor or outdoor movie party theme is one way to make your event sensational. Decide if you want that vintage cinema aesthetic or more contemporary design in your decorations. Either way, slide over and pass the popcorn.
Paint and Sip- Put the ART in PARTY with a paint and sip event. I love hosting a paint and sip party for my friends and family to enjoy. At the end of the evening, your guests will have a lovely piece to commemorate the night. Consider this for your next adult party theme.
I hope that these ideas can help generate some inspiration for your next gathering or celebration. Add in your touches to make it a custom experience. Cheers!
---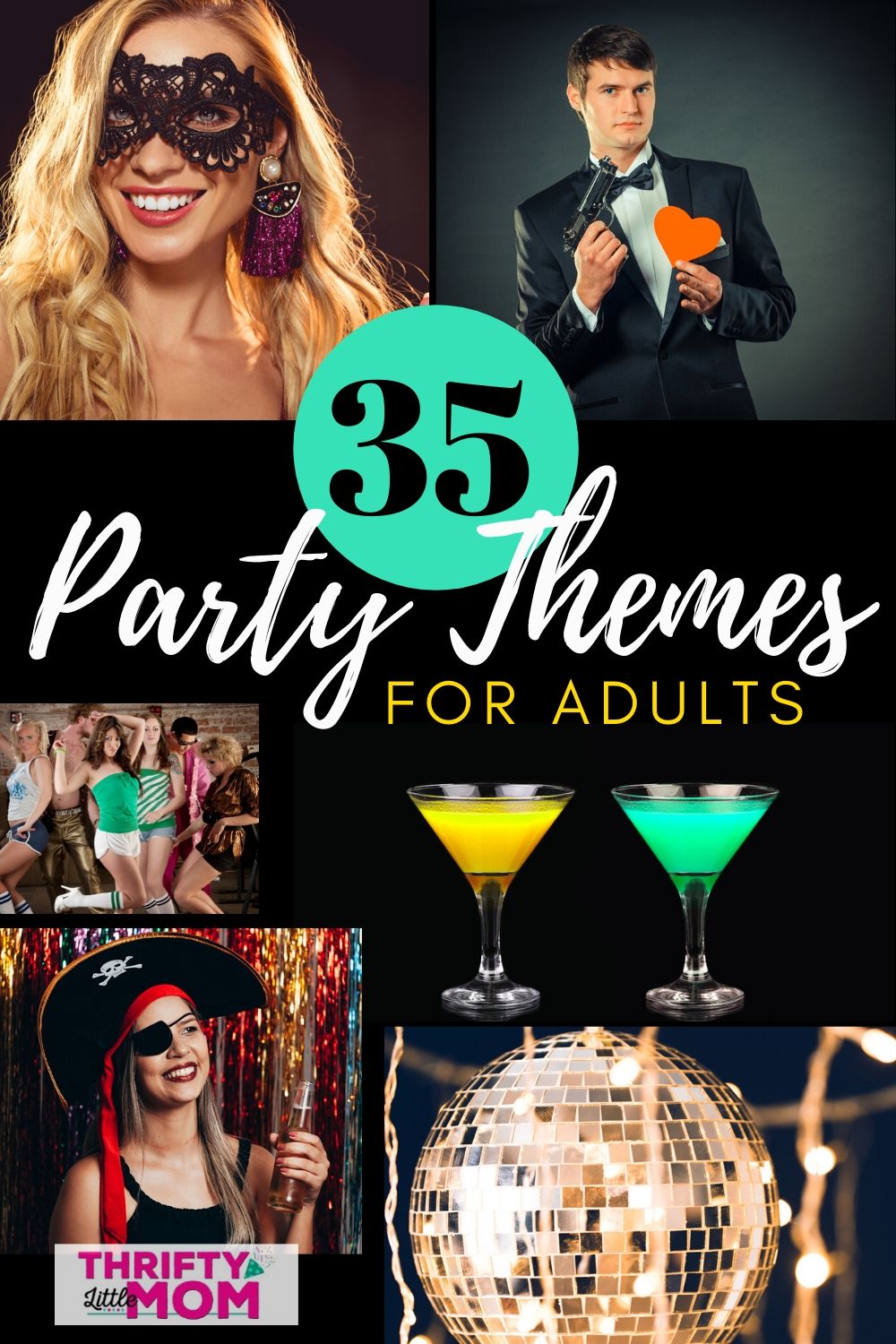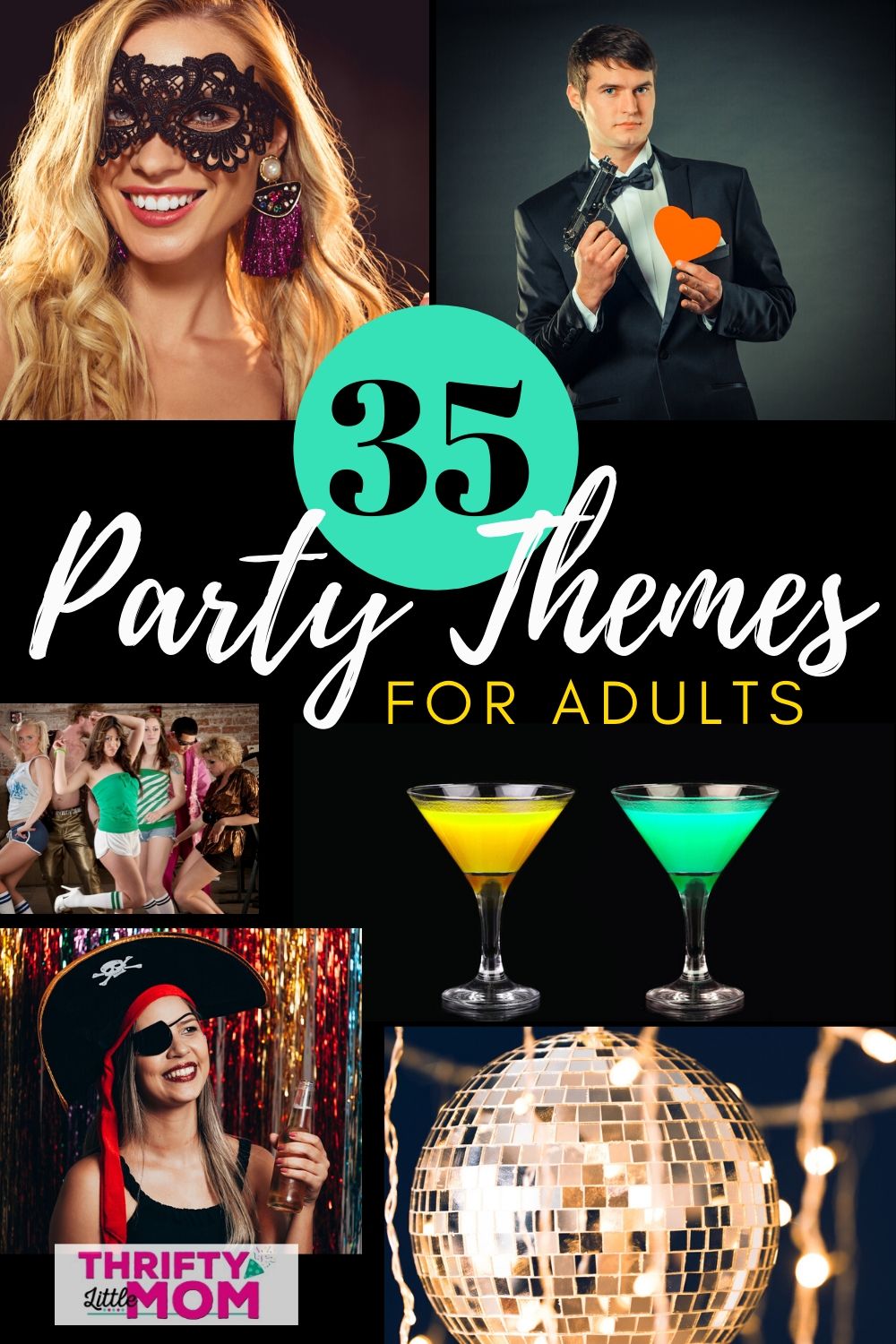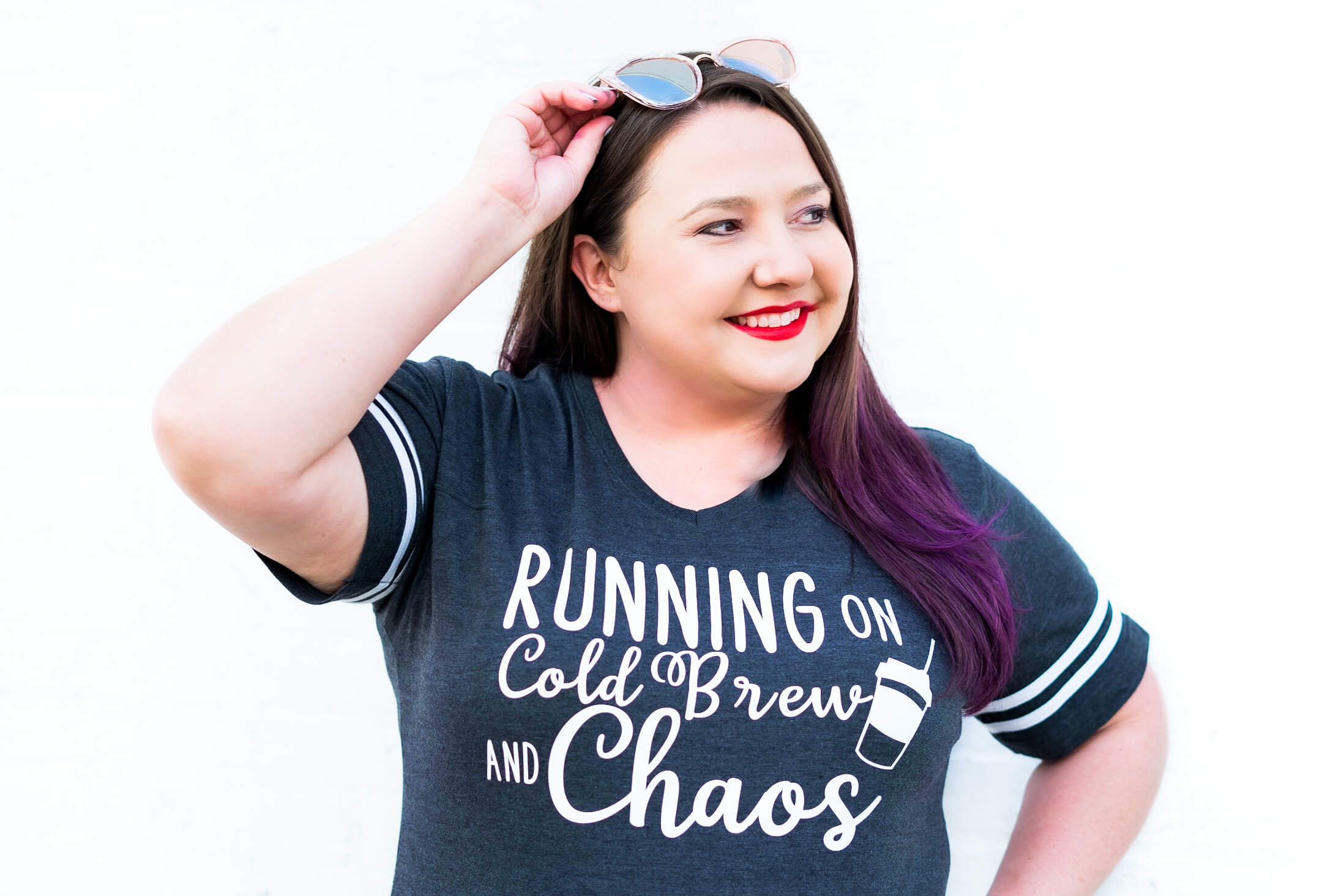 Kim Anderson is the organized chaos loving author behind the Thrifty Little Mom Blog.  She helps other people who thrive in organized chaos to stress less, remember more and feel in control of their time, money, and home. Kim is the author of: Live, Save, Spend, Repeat: The Life You Want with the Money You Have. She's been featured on Time.com, Money.com, Good Housekeeping, Women's Day, and more!