29 Adult Birthday Favors Your Guests Will Love
This post contains affiliate links. As an Amazon Associate, I earn from qualifying purchases. I also earn from qualifying purchases made with other brands and programs. See my
privacy policy.
When I throw a soiree, I want to make sure my guests leave with a cool, useful, or interesting parting gift. It can be a difficult task to come with nice adult party favors when frankly there are so many options. So in this article, I want to give you solid, easy to find suggestions for your next adult birthday bash!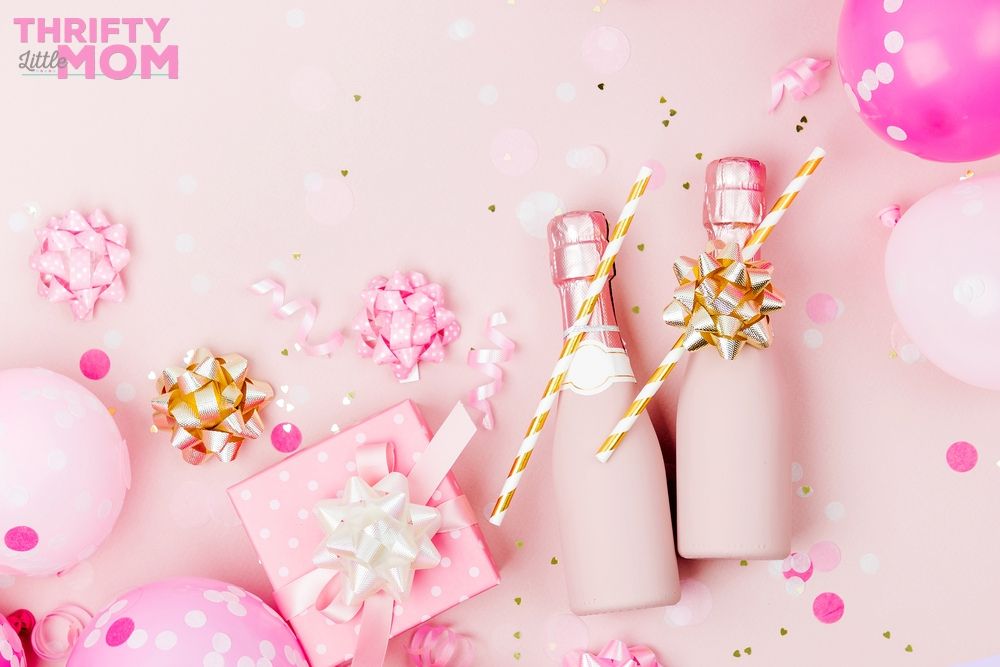 Before we dive into the list of suggestions, I want to remind of you some of the best places to get party favors.
Best Local Places To Snag Adult Birthday Favors:
If you don't have time to wait for something to be shipped to your house in time for the party, consider these places to get some pretty sweet birthday favors for adults that are pretty much everywhere in the US.
Target Dollar Stop

Usually, around the entrance to most Target stores, there is an area of really cool small items that make for great party favors and range in price from $1-$5 each.

Dollar Tree Stores-

Dollar Trees have a large variety of party decorations as well as quality glassware. It's a great place to start if you are thinking of giving your guests a gift that starts with glassware.

Sams or Costco-

These "bulk" stores will help you find tasty treats to fill jars, glasses and containers for less.

Hobby Lobby or Micheals –

Both of these craft stores have a wide variety of options when it comes to small trinkets, cutting boards, glasses, bowls and even areas of cool seasonal items and really low prices.

Facebook Marketplace-

Yes, technically this is online- BUT- I'm mentioning this because many people have local crafters in their area who will make customized t-shirts, mugs and other items that might be perfect for your event.

Local Bakeries

If you have a special bite size edible favor you'd like to have made, many of your local bakeries can whip them up, wrap them up and have them ready to go!
Best Online Places to Snag Adult Birthday Favors:
Amazon-

They have a nice variety of options (I'll show you some of them in this article), lots of reviews and depending on where you live it can be at your house anywhere from 2 hours to 2 days later.

Oriental Trading Company-

You might think this website mainly supplies cheap party decorations and kids camp supplies but they have a pretty sophisticated number of adult party favors. Just make sure you read the reviews.

Etsy-

I have some pretty fun and unique adult birthday party favors from crafters on Etsy. They are usually highly customizable and make it easy to find truly unique items for your next shindig.
Now it's time to get your party planning juices going with this list of adult birthday favor ideas.
Themed Favors
What type of party are you throwing? Will it have a specific theme? When you have a party that is geared toward an idea, the party favor should match the experience. I'll give you a few examples of theme parties I do, and a favor that will match it!
The Classic 90s Party Theme– since I was a tween and teenager in the 90s, this party is always great fun for me. I love the throwbacks and nostalgia of the era when you could find yourself in need of a payphone.
The Classic 80s Theme Party- I'm a child of the 80s, raised in the 90s, that's why as an adult, I'm a millennial. We get a lot of flack for being millennials, but we do throw some fun parties!
Hollywood Theme Party- roll out the red carpet and enjoy an evening of glitz and glamour. I think I know just what I would give out at this stylish soiree!
Harry Potter Theme Party– I am a big ole nerd when it comes to Harry Potter. Can you blame me? The wizarding world is so magical that you want to try every chance you get to recreate it!

Adult Birthday Favor- themed wine glasses would be perfect. You can design your own with a Cricut machine using the same techniques when I made Easy Personalized Cricut Ornaments
These look amazing though-
Harry Potter Stemless Wine Glasses, Set of 4 – Gold Harry Potter Symbols and Designs – Glass – 17 oz
Favorite Favors
One way to make a perfect favor pack is by including the honoree's favorite items into one single bag for people to enjoy. This favor can be "36 things that make me smile," or "My top 10," but however you determine the numbers, here are the things you can consider putting into the bag. Most of these items can be found easily at 9 Thrifty Party Shop Places Most People Forget About.
Consider Making the Bags from The Birthday Girl or Birthday Boy's Favorite:
Chocolate
Gummy
Mint
Chips
Soap
Utensil
Beverage (mixer and mini bottle)
Cookies
Hot Sauce or Condiment (if that's your kind of thing)
Themed pen
This style is an inexpensive way to thank your guests for coming to celebrate with you. It's probably the thriftiest option if you are looking for something budget-friendly.
Adult Beverage Birthday Favors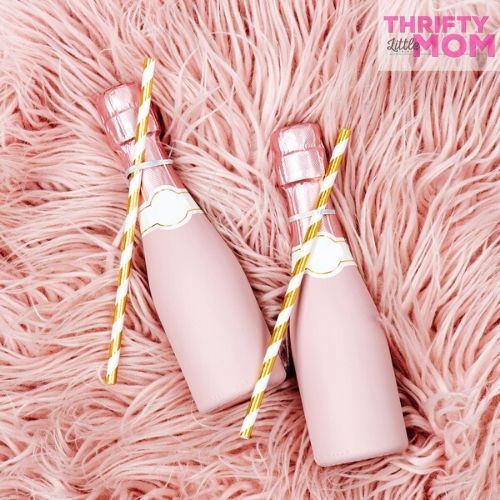 Beverages come in so many distinctions that your choices are endless. Pick a style that accurately portrays the party style or the taste of the person you are celebrating. Below is how I would do these as birthday party favors:
Wine Bottles– a fantastic gift to celebrate an occasion.

Full-sized bottles
Mini bottles
Custom wine labels
Personalized or funky glasses to go with the bottle
Liquid Activated Multicolor LED Glasses ~ Fun Light Up Drinking stemless wine glasses – 6 oz. – Set of 8
Craft Beer– choose something local or specialized

Growlers can be a neat gift
Put a custom bottle opener with the bottle
Pick a stylish, commemorative glass to include
If you have friends that are homebrewers, discuss making an exclusive beer just for the celebration!
Personalized Classic Beer Glass set – Personalized Beer Glasses – Custom Beer Glasses – Monogrammed Classic Pint Glasses
Gourmet Teas– loose-leaf teas are my favorite to gift, but pre-bagged can be a lovely gift too.

Find unique airtight containers for the leaf tea
Include a teacup
Consider a small jar of local honey
A little tea diffuser or muslin bags would be an excellent addition
Syntic 32 Pcs 1.5 oz Hexagon Jars/Glass Jars with Gold Lids, Small Mason Jars for Wedding, Party Favors, Extra 13 Silver Lids, Chalkboard Labels, Tag String, 30 Disposable Wooden Spoons Included
Mixed Drink- I have a friend that is a White Russian fanatic. He is known to drink this at any celebration. Being that he is well known by his beverage choice, an adult birthday favor that would be fitting for him would look like this:

Mini bottles of Kahlua and Vodka
Two small shelf-stable creamer pods
Fun tumbler glass
Food Favors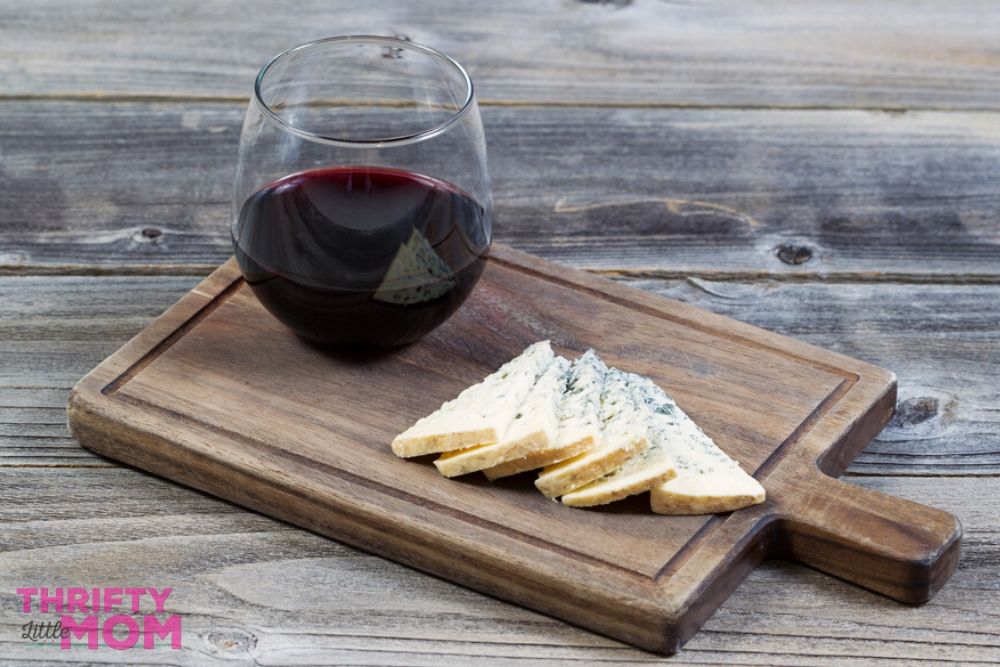 "Feed me, Seymour," I say with a grin. I love gifting foods to people. Let me feed you. It brings me such pleasure to fill up the bellies of loved ones. So it would make perfect sense to give out delicious items for adult birthday favors.
Spices- my friend Rhonda of My Symphony Seasonings makes amazing spice blends. I am always impressed with the flavors she is crafting. If you were throwing a Latin themed party, then something like a "fiesta blend" would be a perfect favor to gift your attendees.
Cake-pops- these have become more and more trendy as the days go by. There is a cake pop for every celebration theme that you can think of right now. You can make cake-pops easily if you desire a thrifty option that will add pizzazz to your party.
Fancy Cookies– this can mean all sorts of things. I've seen cookies done by master decorators that look like the people they are celebrating. I have witnessed unicorns, mermaids, and other magical creatures that will make you squeal with delight. Then, I have tasted the homemade, woodburning stove baked, simple ingredient cookies created by my Amish friends down the way that will make your toes curl in ecstasy. Whatever your pleasure, it will be your guest's as well.
Handmade Preserves– depending on where you live, there is a good chance that you have a farmer's market of some nature. Look around and see who is doing canning. You can find unusual items in beautiful jars that your friends will love and appreciate. Keep an eye out for:

Jams and Jellies
Pickled vegetables

Cucumbers
Onions
Carrots
Cabbage

Salsa
Chow-Chow (a favorite here in the south)
Mustards
Cool Tools Adult Birthday Favors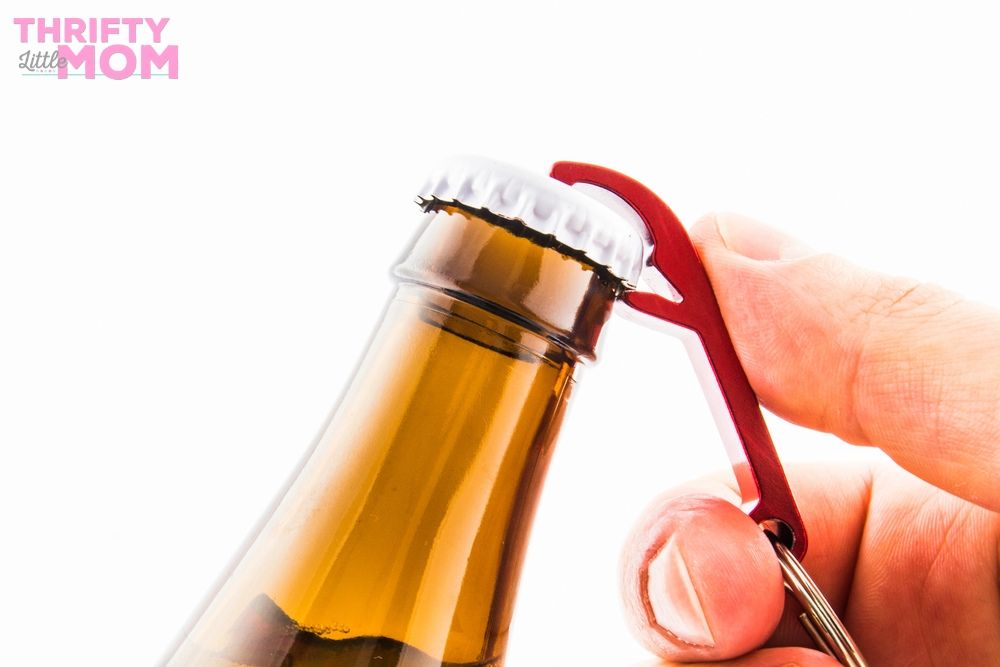 Receiving a tool or item that you will use in your everyday life is the pinnacle of party favor. When I open my cabinet at home and see my wine tumbler that my friend gifted at one of her parties, I immediately choose it and send her a silent "thank you." Some of my favorite "tools" include:
Custom bottle openers– these can be found to fit any theme that your party may have. You can engrave them for a memorable souvenir. Does the honoree have a favorite animal? Chances are they make one that is perfectly suited to the task.
Fabulous owl bottle opener favor [SET OF 12]
Insulated tumbler– these are worth their weight in gold in my household. We utilize these miracles of modern science year-round. If you have not experienced the insulative property of a tumbler that will keep ice for over 24 hours or a hot drink for 9 hours, you haven't lived, my friends. I would consider this the "creme de la creme" of adult birthday favors.
8 Pack 20oz Insulated Tumblers with Lid & Gift Box | Stainless Steel Coffee Cup by Umite Chef | Double Wall Vacuum Insulated Travel Coffee Mug with Splash Proof slid lid (Black)
Tumbler Wine Glass– this ranks at number two of "best birthday favor ever" only because I am not utilizing it as regularly as its larger brother shown above. For me, it is number one, but I understand that not everyone has the same love of wine that I possess. No judgment. However, if you have a group that is more inclined to the vino, then this may be the perfect favor that they will cherish.
Bastwe 6 Pack Stainless Steel Stemless Wine Tumblers with Straw, 12 oz Double Wall Vacuum Insulated Wine Tumbler for Champagne, Cocktail, Beer, Coffee, Drinks (Navy Blue + Blue Gold + Rose Gold)
Small Cheese Boards- I love to throw a wine and cheese party. What if your guests could leave your birthday celebration, where you just rocked their world with gourmet cheese, with a cheese board that they could start crafting on? They would be happy to receive such a thoughtful and useful gift.
Slate Cheese Boards – 6 Piece Charcuterie Plates, Cheese and Meat Serving Board for Home, Restaurant, Cafe Use, 3 Chalks Included, 7.9 x 0.25 x 11.75 Inches
Custom Coozies– these are always a riot in my friend group. Usually, we will pick something that we can all laugh about (an inside joke of sorts) and design a coozie for the joke. They are pretty cheap to have commissioned. Therefore, I find this to be an excellent option for a thrifty adult birthday favor.
Prnnt 12 Pieces Custom Personalized Insulated Beverage Holder Your Text Here Beer Can Insulators, Coolies for 12 Ounce Cans and Bottles (Navy)
Beer mugs or Pint glasses– these are always needed. People enjoy a custom made glass
Beer Growlers- these have come a long way in recent years. I love the traditional brown bottle look of these "take it home" vessels. But now, you can find these in all styles and shapes that will really wow your friends.
Strange Brew Home-Brew Home Strange Brew's 1/2 Gallon Amber Growlers (Case of 6) with Polyseal Caps, 64oz
Spa Adult Birthday Favors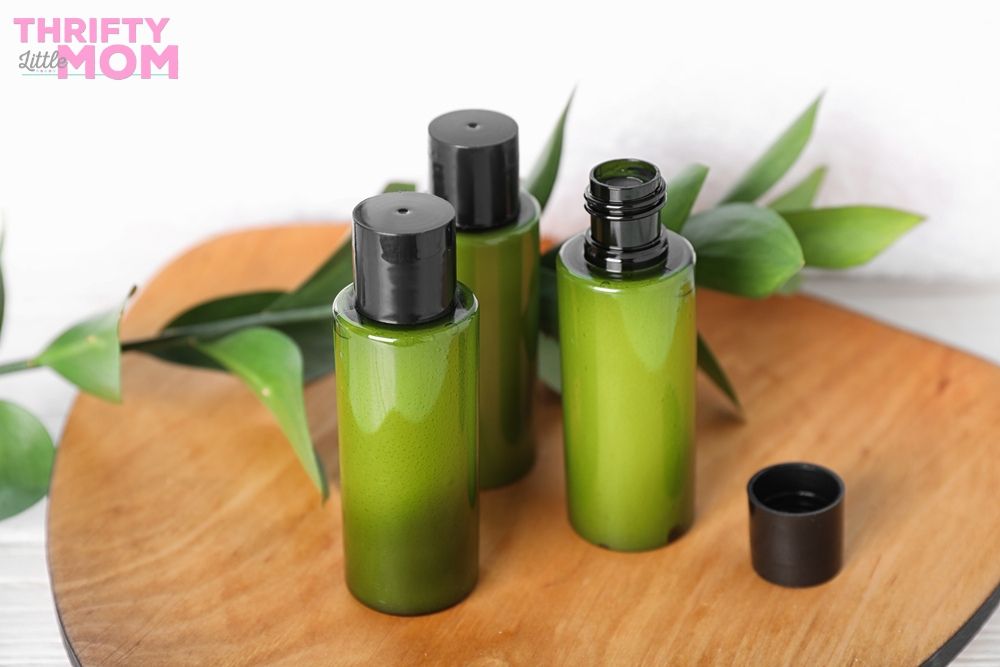 If you are close to all the attendees for your birthday celebration, then you may know that they would love more "spa-style" items for a favor. Here are some of my choices when it comes to this relaxing and therapeutic gift.
Quality Lotions– you may be familiar with someone that makes lotions, or you may have a personal favorite. For me, I am happy that they make a travel size of my favorite indulgence. I can let my friends experience something that I love so dearly without breaking the bank.
Weleda Skin Food, Travel Size – 0.31 Oz, 0.31 Ounces
Handmade Soaps- I am super lucky that the Amish folks that live near me, in addition to those awesome cookies, make goat's milk soaps. They have the best moisture and the best natural fragrance. I am always excited to support them when I get the chance. And their products are still quality. I'd give you their number, but you know, Amish. You can find high-quality soaps to gift even if you aren't acquainted with the awesome Amish.
Goat Milk Soap Bar – Handmade 100% Pure Natural & Vegan (8 Bars)
Crafted Candles- oo-la-la do I love a fragrant candle. I always appreciate receiving a lovely candle as a party favor. Pick a scent that matches your style, and your friends will think of you every time they light it!
Luxurious Lavender Scented Candles – Bulk Set of 72 Scented Votive Candles – Purple Color – 8 Hour Extended Burn Time (Glass Holders not Included)
I hope that you enjoyed these adult party favor ideas. May your party be a great success, full of love and happiness.

19 Best Birthday Party Places for Adults
How to Host Your Own Sip and Paint Party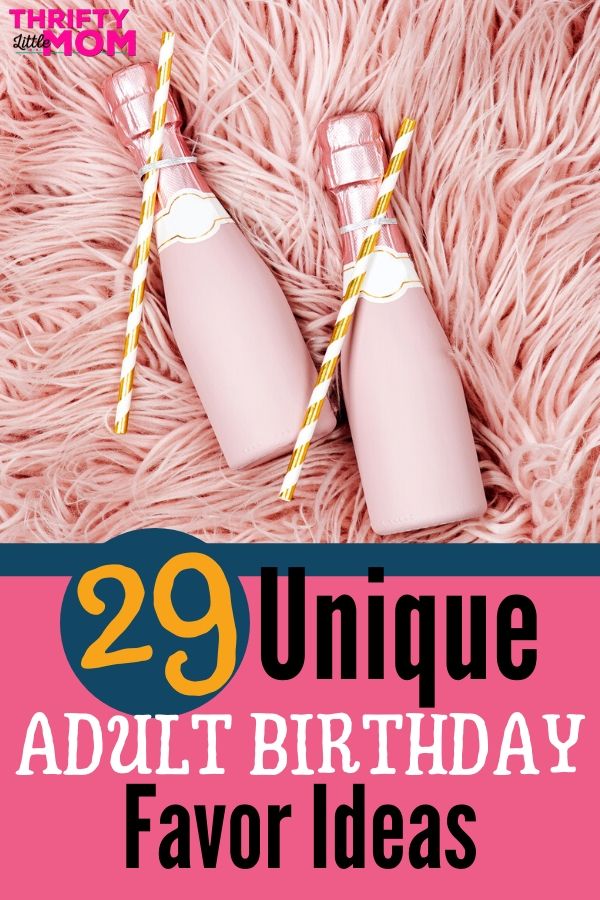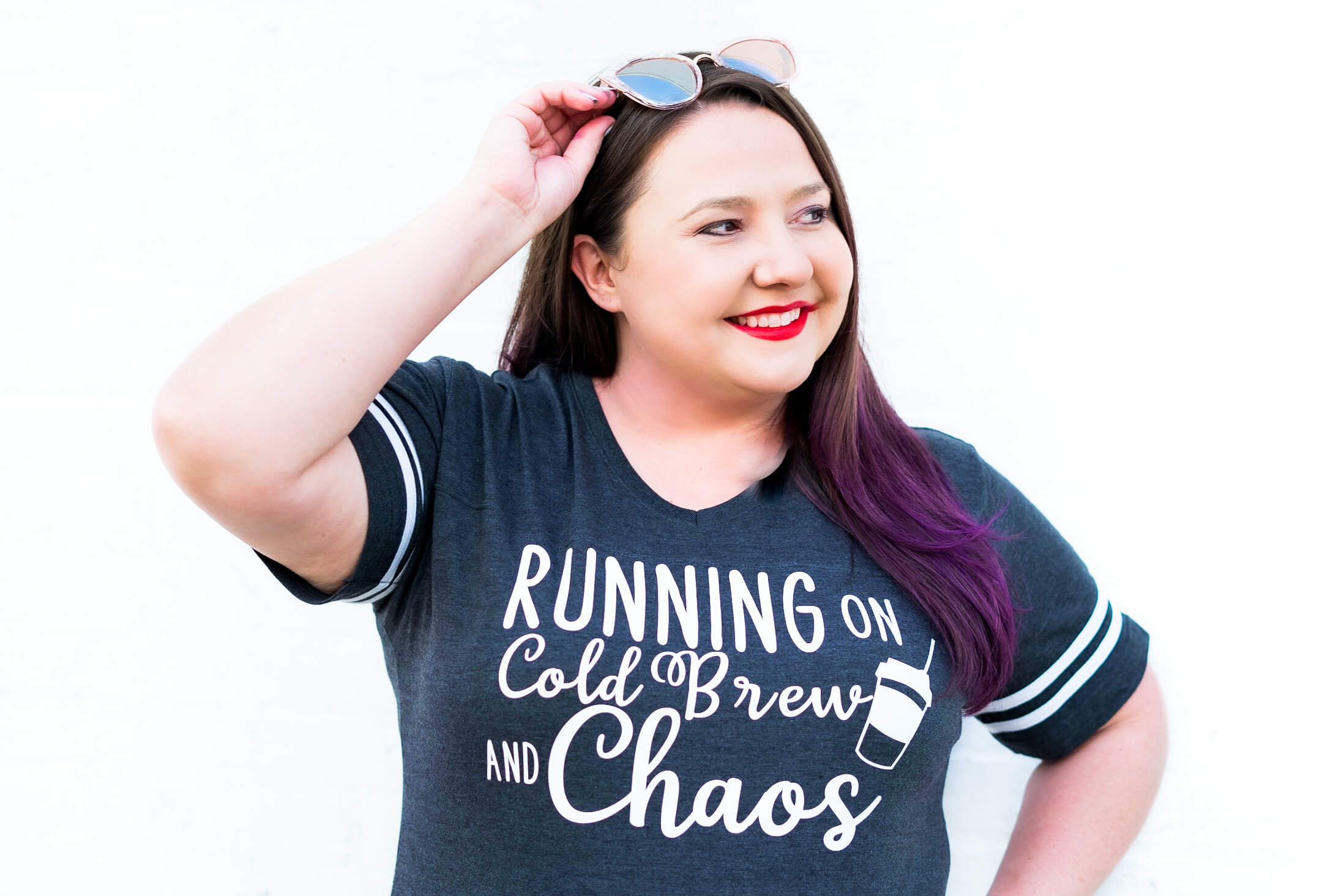 Kim Anderson is the organized chaos loving author behind the Thrifty Little Mom Blog.  She helps other people who thrive in organized chaos to stress less, remember more and feel in control of their time, money, and home. Kim is the author of: Live, Save, Spend, Repeat: The Life You Want with the Money You Have. She's been featured on Time.com, Money.com, Good Housekeeping, Women's Day, and more!
Summary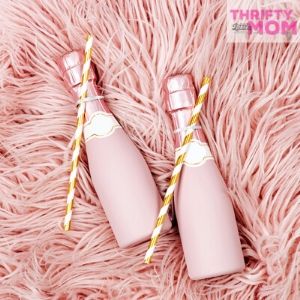 Article Name
29 Adult Birthday Favors Your Guests Will Love
Description
When you throw an amazing celebration, you want to seal the deal with a memorable memento. Here are my favorite adult birthday favors to send home with your guests.
Author