How to Plan Backyard Movie Party
This post contains affiliate links. As an Amazon Associate, I earn from qualifying purchases. I also earn from qualifying purchases made with other brands and programs. See my
privacy policy.
Whether it's spring, summer or fall being outside makes parties even better. The best part is many activities you think are indoor, can be done outside too! My personal enjoyment comes from having a backyard movie party!
Backyard Movie Party Logistics:
The main things that you need to focus on for this event are seating, visual projection and sound. Food and drinks will also be discussed, but let's talk about the most important aspects first.
1. Seating for Backyard Movie Parties
It is best to be comfortable while hanging out in the yard. Give your guests several options when it comes to their preferred style of seating.
BYOC- Bring Your Own Chair. Having your guests provide their own seating takes a bit of the weight off of you. This guarantees everyone has somewhere to sit. These days it is pretty easy to get a decent folding camping chair, they even make them with footrests! Sign me up!
Kamp-Rite Chair with Removable Foot Rest One Size, Multi

Rows of folding chairs- This product seemed like a joke when I first saw it. Then, I thought of all the benefits of having this seating option. Now that I have a family of 5, this makes total sense! One carrying case makes transporting a seat for everyone super easy. Being that you usually have more than just chairs to bring with you, I recommend this.
Yaheetech Lightweight Portable Folding Bench

Inflatable Hammocks- I have an open backyard with no trees. This cool lounging option is perfect. You don't have to worry about hanging it up and there are plenty of open spaces to enjoy this in!
Mockins Orange Inflatable Lounger Hangout Sofa
Easy seating options
THRIFTY OPTION- You may already have these items. Take an inflatable mattress (we keep one for company and camping at the ready) on a tarp outside. The tarp protects it from any puncture hazards. The queen size option we have provides lots of room for the all the kids
Rental chairs- you can usually rent some from a local party rental store for around $2 a piece.
Picnic blankets are always an option too! Check the ground because rain may still be hanging around in the topsoil.
2. Find Where You Will Project The Backyard Movie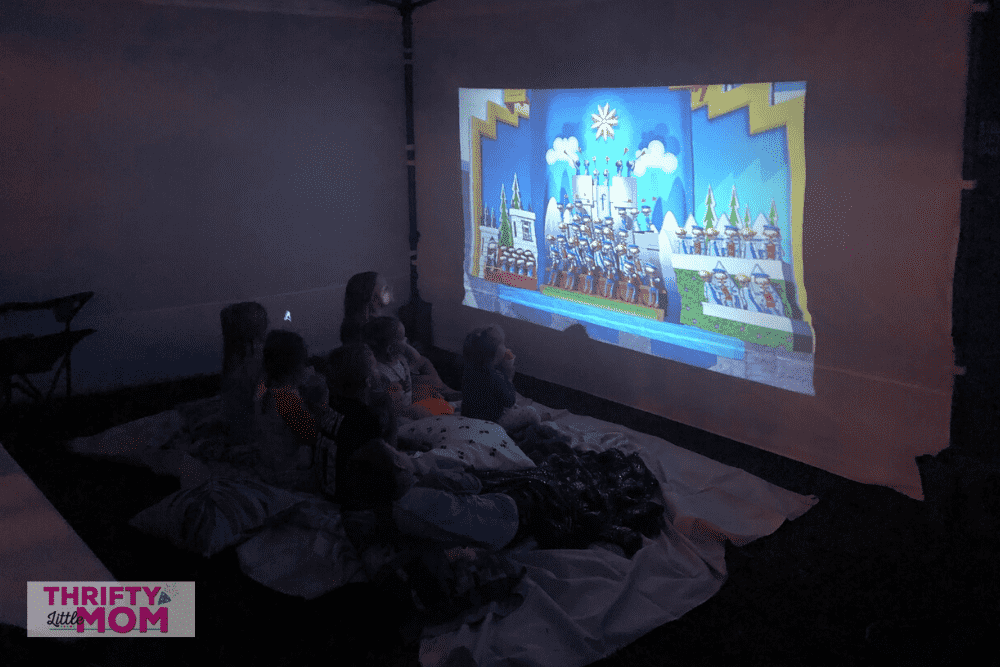 There are lots of easy options for a projection screen. Here are a few different ideas when it comes to your backyard movie party screen.
Garage Doors

These are great if you have a white or light-colored door. Make sure that it is fairly flat and this becomes a budget-friendly option! Just make sure the movie choice is neighborhood friendly if your garage faces the public.

Side of the house or large area in the back with no windows-

This is also a budget-friendly option. My friends have a light-colored brick house and this works very well for them!

A large white sheet or table cloth-

Easy and affordable! Remember to steam or iron fabric before hanging it up. The least amount of wrinkles the best- your mom would be proud (extra starch, hehe)

Projection Screen-
3. Find a decent backyard movie party projector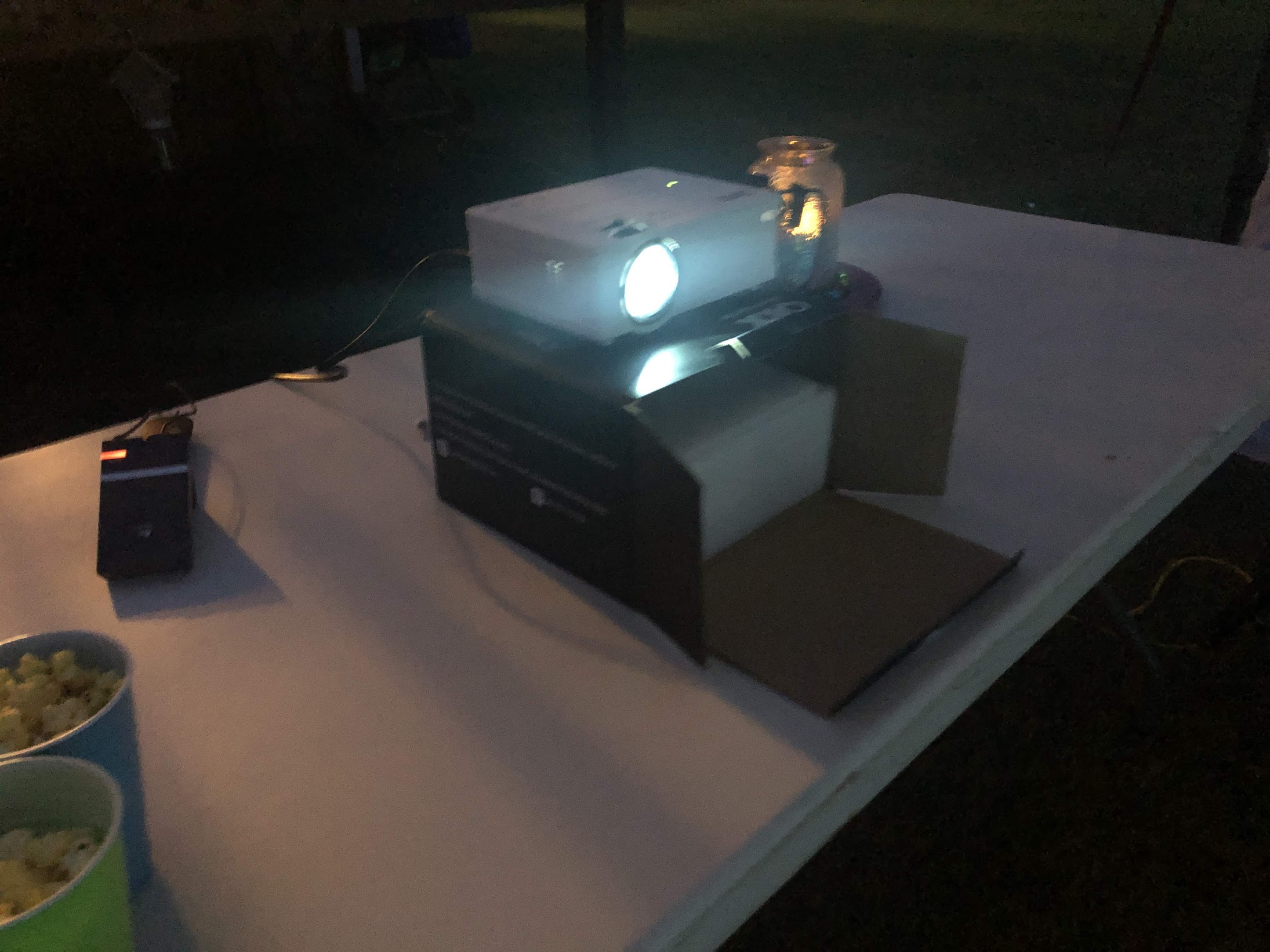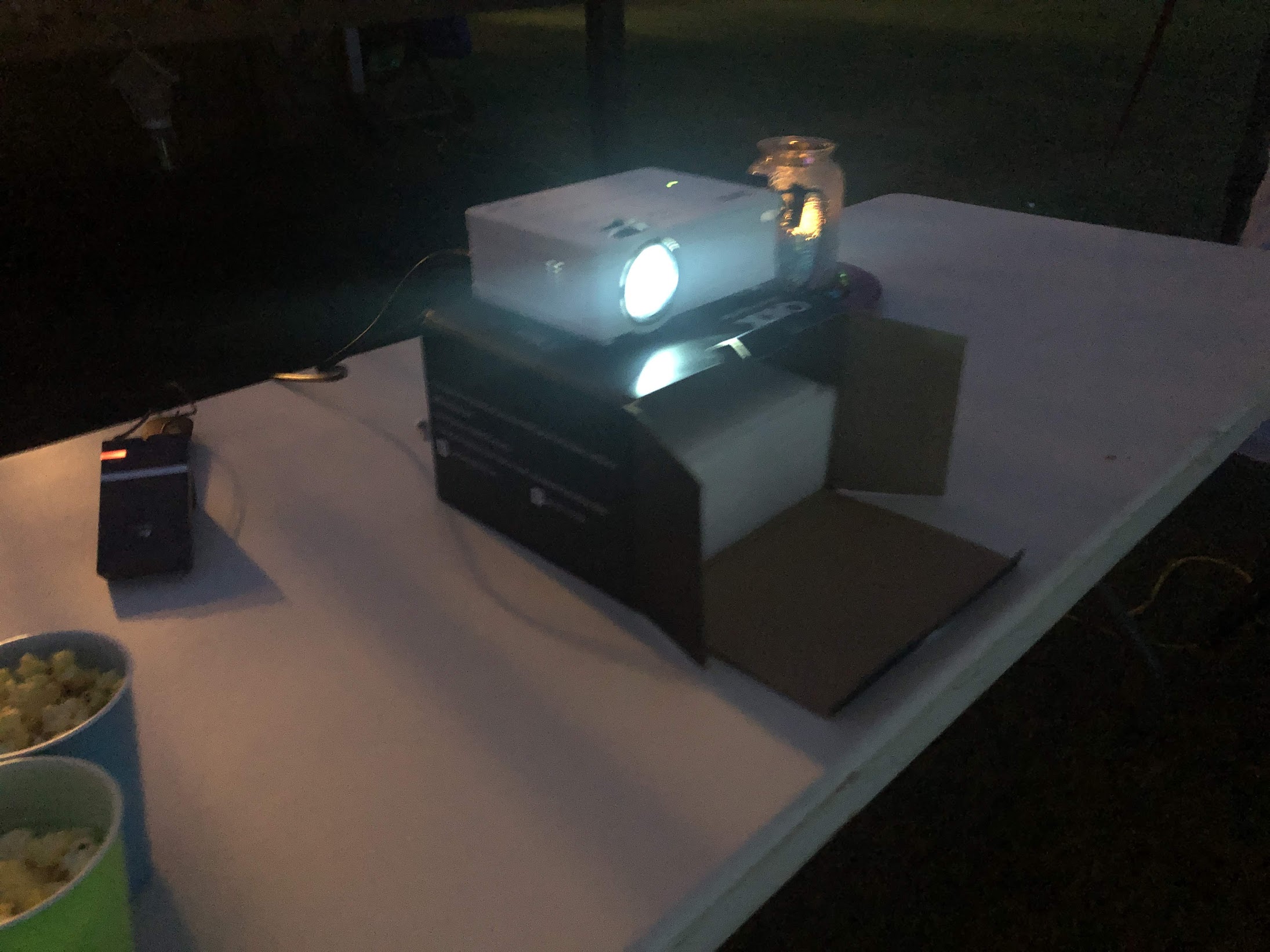 This is the expense of the whole operation. There are ways to still do this in a thrifty way!
Rent a Projector- You can Google "Rent a Projector"– there are audio/visual rental places in most cities. These places will rent you a projector for around $65 for up to 3 days (Harry Potter movie marathon? yes, please).

Full event rentals that come with screen, projector, speakers and generators are an option if you don't want the hassle of acquire the goods individually.

Purchase a Projector- Don't know anything about projectors? Here is a video explaining some of the best video projectors under $500.
4. Find Audio for Backyard Movie Party
Yes, you will need to plan on having some sort of speaker system to provide audio for the event. You can use basic A/V chords with all projectors.
Most of these products have blue tooth capabilities as a standard now. I would make sure that the one you choose is waterproof since all things can happen outdoors.
AOMAIS GO Bluetooth Speakers,Waterproof Portable Indoor/Outdoor
Google "Rent speaker system"– Again, our Audio/Visual team to the rescue. This is an easy and convenient way to get large speakers for a bigger group. It is fairly cost-effective as well at around $85 for the speakers, stands, and connecting cables.
We have also used those small USB Bluetooth enabled speakers with our projector. We use this small Anker Sound Speaker.
Backyard Movie Party Food Ideas
Once you have the movie projection setup, then you can focus on really bringing this party to life. From food and drinks to decorations, we will explore fun details that will make the best backyard movie.
Food
When I think of fun backyard movie party foods, I always go to my days spent at the drive-in theatre outside of Atlanta when my husband and I were first married. My favorites include Hot Dogs, Popcorn and Nachos!
Create a Nacho Bar
Tortilla Chips
Crock-pot nacho cheese- here's a great Queso Dip Nacho recipe!
Lettuce
Tomato
Jalapenos
Sour Cream
Movie theatre candy
If you want to indulge your friends, movie theatre candy can be a great way. Going to Dollar Tree and stocking up on name-brand boxed candy is a perfect treat. These candies can be paired with your favorite bubbly drinks. They even make cute trays for movie parties that can make serving everyone a breeze!
Kid's Movie Trays – Maze Craze – 12ct
These are sure to keep the kiddos happy and the clean up to a minimum.
Soda Pop Bar
Everyone enjoys a fizzy treat to complement salty and sugary snacks. A soda bar is a great way to turn an ordinary beverage station into a bubbly buffet! Here's how to make your own soda pop bar for your backyard movie party.
Sodas- The more the merrier! Choose as many different types as you can, keeping the classics to the majority.
Flavored syrups- these are a delightful addition. Think of your regular flavors like cherry, lime, vanilla. Maybe go with some less traditional flavors to excite the palate. Have you ever had a lavender vanilla soda? Delicious!
Sweet add-in- Sour Patch Kids and Swedish Fish are cute and a fun treat. Take Twizzlers and cut the tips off to make candy straws! Jello cubes in blue raspberry and cherry in a lemon-lime soda slurped through a plastic straw are also very tasty!
Fresh fruit- Berries of all kinds are a crowd favorite. Citrus flavors like lemons limes and oranges are zesty and refreshing. Funky treats like pineapple, mango, and coconut will create summertime delights.
Popcorn for all!
Do you think popping a twelve-pack of Orville Redenbacher all evening seems like fun? It may seem like an easy way to make everyone happy but may want to go the more cost-effective way. Homemade stove-top popcorn is a great way to make lots of popcorn at once.
Here in North Carolina, we have a small shop that creates gourmet popcorn and the price for the extra-large bag is well worth the delicious flavors they have! Don't forget the paper bags for serving it up!
Backyard Movie Party Lighting
As the night gets darker it is a good idea to provide a little ambiance lighting. If you don't already have soft outdoor lighting I make these suggestions.
This is a great time to break out the Christmas string lights. Use these to outline tables or create a theatre-style walkway.
Tiki torches are great for keeping the bugs away. These are pulling double duty for outdoor protection.
Touch Lights- Go to your local discount store and pick up a few. These are LED and very inexpensive. Being they are battery powered you can place them around to create a slight glow in the evening.
Tiny flashlights are great for walking back and forth in the dimmer evenings. These can be picked up for $1 apiece and will certainly come in handy for other nighttime events.
Make this evening special in your own way. Being with family and friends is really the best part of any event. Focus on the things that allow you to create memories with the people you love most. Enjoy your backyard movie party!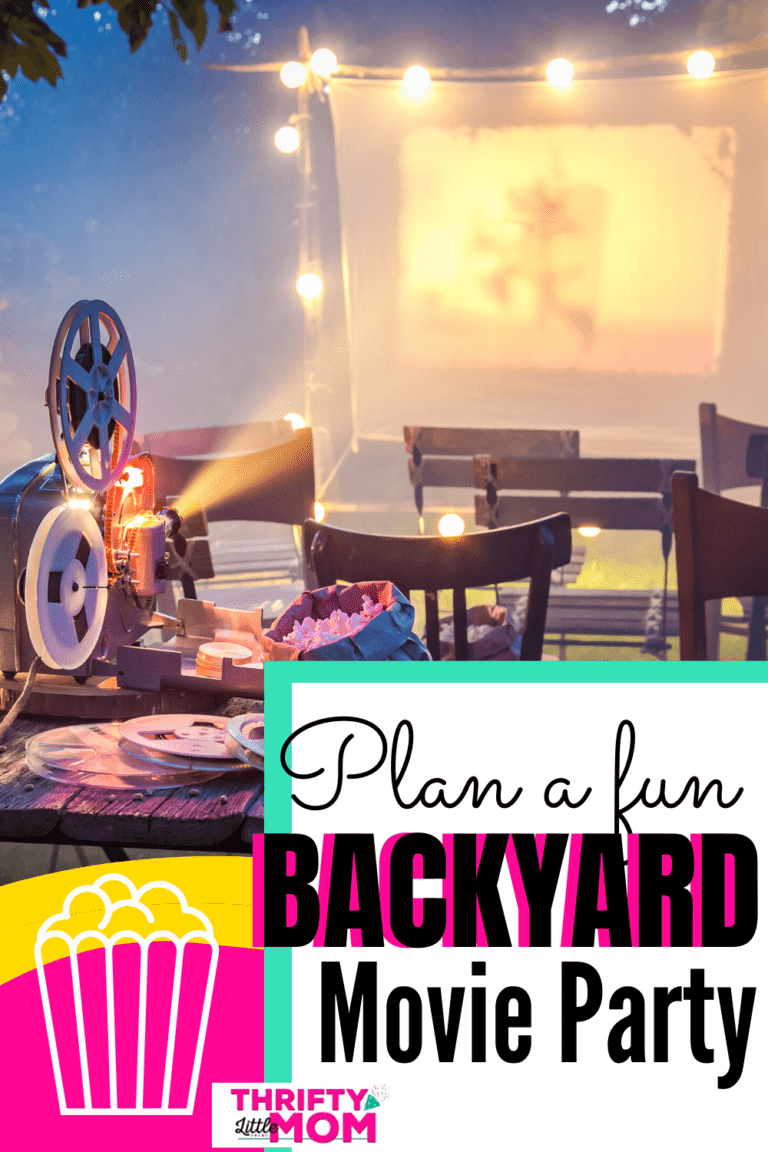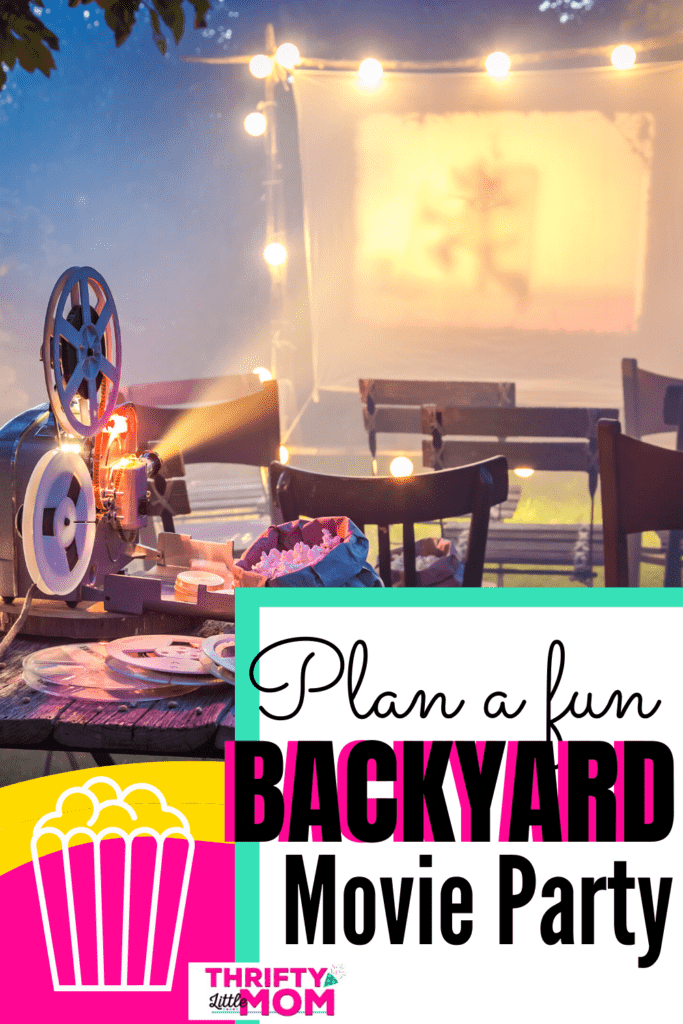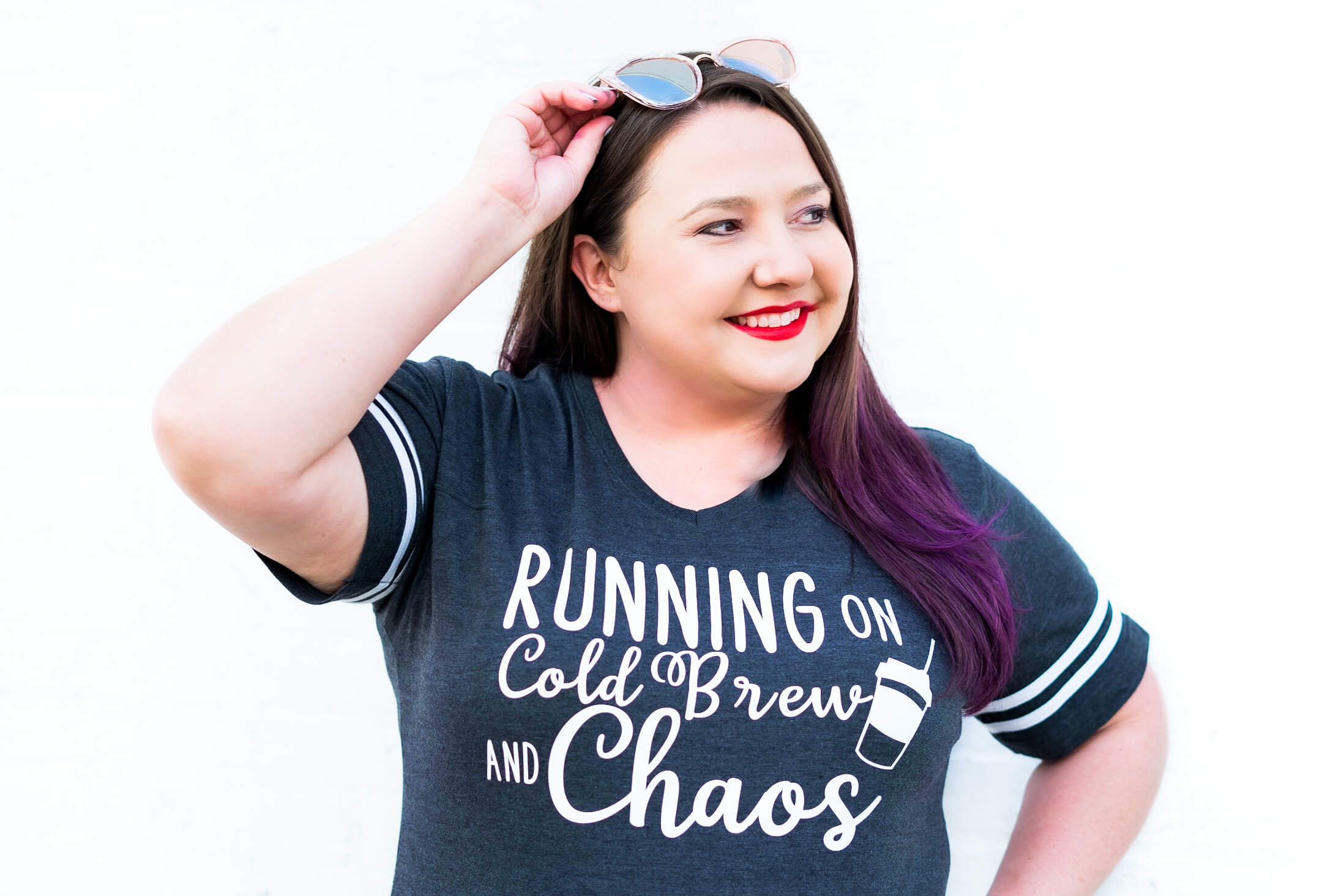 Kim Anderson is the organized chaos loving author behind the Thrifty Little Mom Blog.  She helps other people who thrive in organized chaos to stress less, remember more and feel in control of their time, money, and home. Kim is the author of: Live, Save, Spend, Repeat: The Life You Want with the Money You Have. She's been featured on Time.com, Money.com, Good Housekeeping, Women's Day, and more!
Summary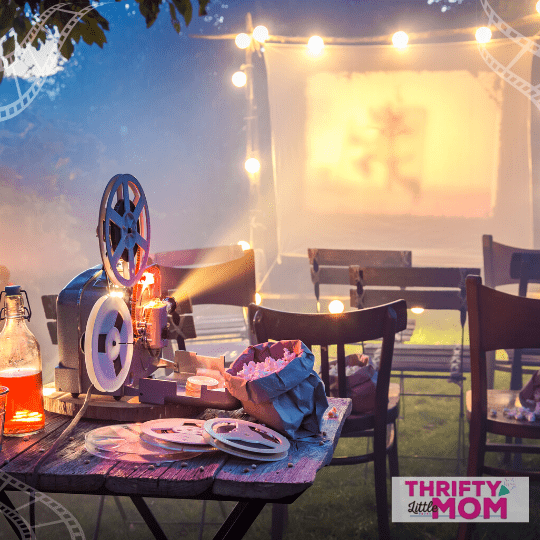 Article Name
Planning a Fun and Easy Backyard Movie Party
Description
Ready to have some guests over and hang out for a fun evening in the back yard? Plan a fabulous backyard movie party!
Author
Publisher Name
Publisher Logo