24 Fantastic 8 Year Old Birthday Party Ideas
This post contains affiliate links. As an Amazon Associate, I earn from qualifying purchases. I also earn from qualifying purchases made with other brands and programs. See my
privacy policy.
Ready to plan an 8 year old birthday party? When my son turned eight, we wanted to do something fun and exciting.
He decided he wanted to have a Minecraft themed room redesign. We made that wish come true. Picking a birthday for your child comes down to what they are interested in these days. There are many popular things to choose from, so here are my favorite 8-year-old birthday party ideas.
Remember that with most themes, if you buy a small tent or rent a small tent you can take the party outdoors if want!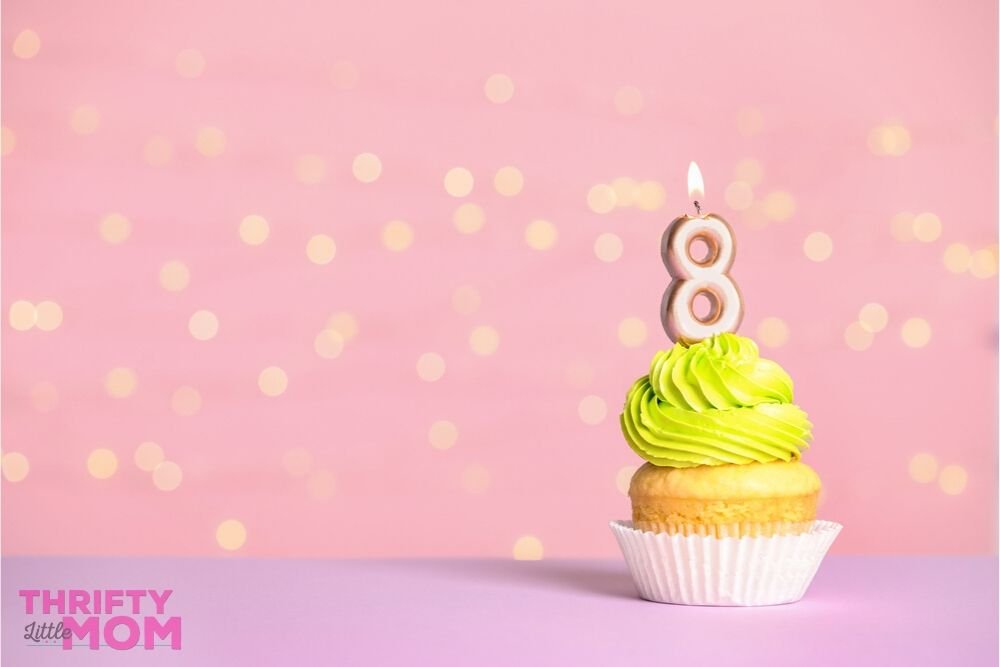 Fun Theme Parties
It's time to choose. Every kid has a thing that they are obsessing over right now. We all know it would be best to have a birthday that incorporates the current passion. Being that kids are so diverse, here are my top ideas for themed parties. These are great for any party ranging from a small family gathering to a group of friends.
Minecraft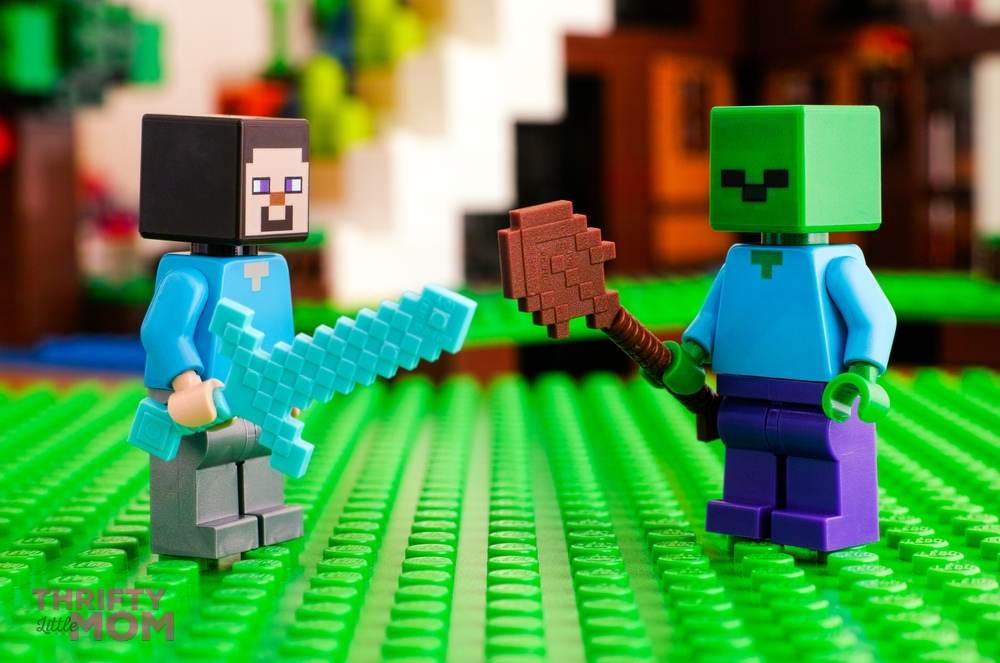 The kids cannot get enough of this right now. This party is simple to create with blocks of colors in various shades. We created a Minecraft room, so using those same concepts, you can craft the ultimate themed party.
Make sure you check out the 9 Thrifty Party Shop Places Most People Forget About when searching for items for decorating.
You can go with Minecraft specific decorations or just go with the basic colors and get your decoreations from just about anywhere.
8 Year Old Minecraft Party Colors:
Black
Brown
Red
Light Green
Dark Green
White
Blue
Giant 24 Pack of Pixel Miner Crafting Style Gamer Party Balloons – Large Double Sided 12″ Latex Balloons – Gamer Birthday Party Supplies – TNT, Cow, Ghost, Cloud, Creepah, Spider Party Decorations
Camouflage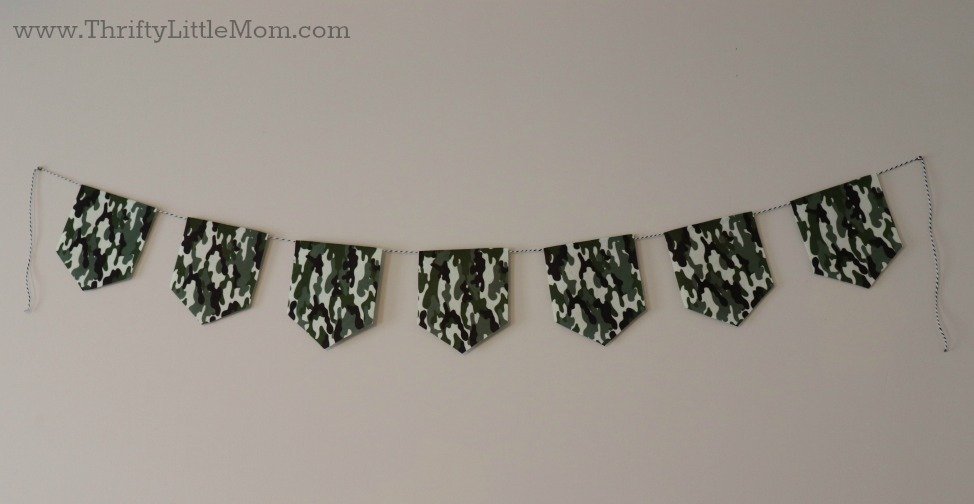 Keeping the theme simple with something like camouflage makes it easy for kids to dress the part. You can incorporate this theme into other ideas too! Activities for the party can be based on strategy and relay-style games.
Make sure that you add in a game of capture the flag if possible. I created this camouflage bunting using my easy no-sew bunting template. You can use this for any party theme you'd like.
Fortnite
Is your kid all about those loot llamas? Bust open the fun at a Fortnite themed party. This video game has so many fun and eclectic characters. You can decorate according to these funny video game avatars- I want to get a banana costume to be Peely.
Make sure you set up options for the kids to be able to play together too! Pick up some of the classic gaming pieces like "medkit" stickers and "slurp juice" labels to bring the theme together!
DMight Birthday Party Supplies for Game Fans, Video Game Party Decoration,121 Pcs Party Favors – Cake Topper, Bottle Label, Chocolate Sticker, Latex Balloon, Foil Balloon, Roll Paper Sticker, Banner
Roblox Party
I don't really get it but my 8 year old son does and he LOVES Roblox. It's an online multi-player game with all kinds of themes and worlds. It looks a lot like Minecraft.
Mermaid Party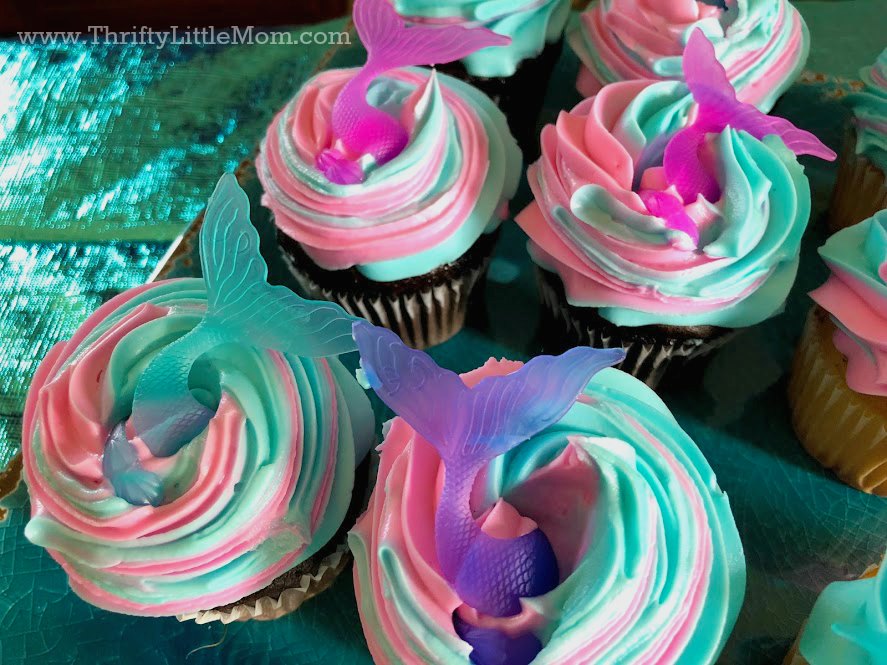 "Everything's better, under the sea!" Make a splash at your child's next birthday party with an ocean of ideas. Mermaids are a fabulous and fun theme to choose from for an 8-year-old birthday. The colors are eye-popping, and the magic that this decorating brings to your event will be unforgettable!
Unicorn Birthday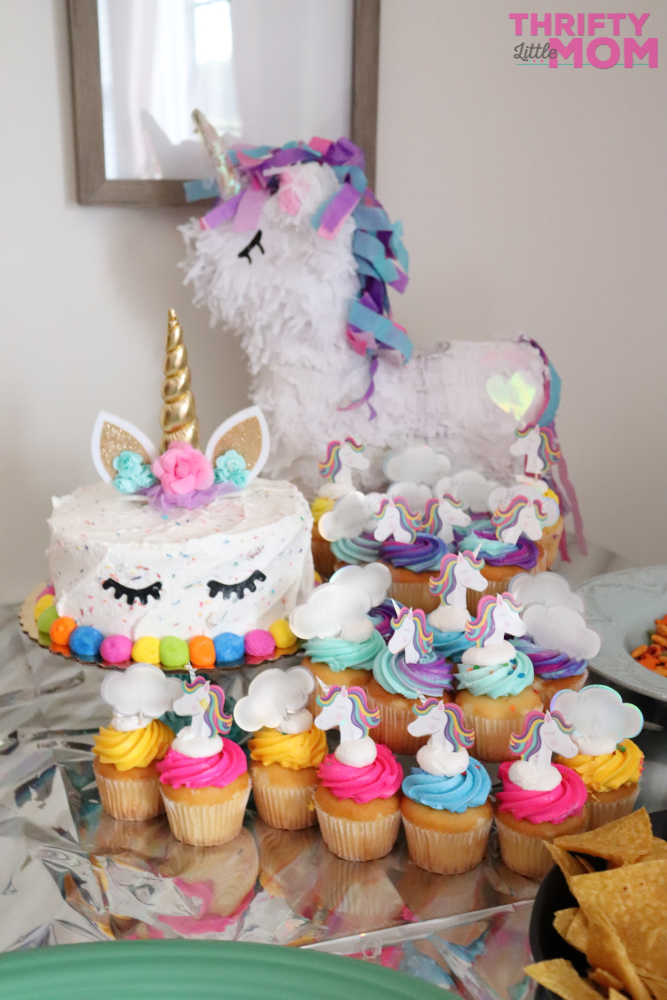 I threw a Unicorn Birthday Party a few years back and it was colorful and fun for my girls! These magical creatures have galloped into our lives and are not going anywhere for now. With iridescent and rainbow decorations, you can make a radiant party for your special kid. I made a DIY unicorn cake that was straightforward and very thrifty! Create the perfect unicorn party for your next event!
COONOE, Unicorn Cake Topper, Handmade Party Cake Decoration Supplies with multiple Eyelashes, Reusable Gold Horn for Birthday Party, Baby Shower&Wedding
Angry Birds Party
Those little birds are the delight of many. I love getting my kids off their devices and outside to move around. Create a delightful and easy back yard Angry Birds game to keep the kiddos laughing and having fun! There are plenty of themed kits out there to make your party a sensation.
Lego Party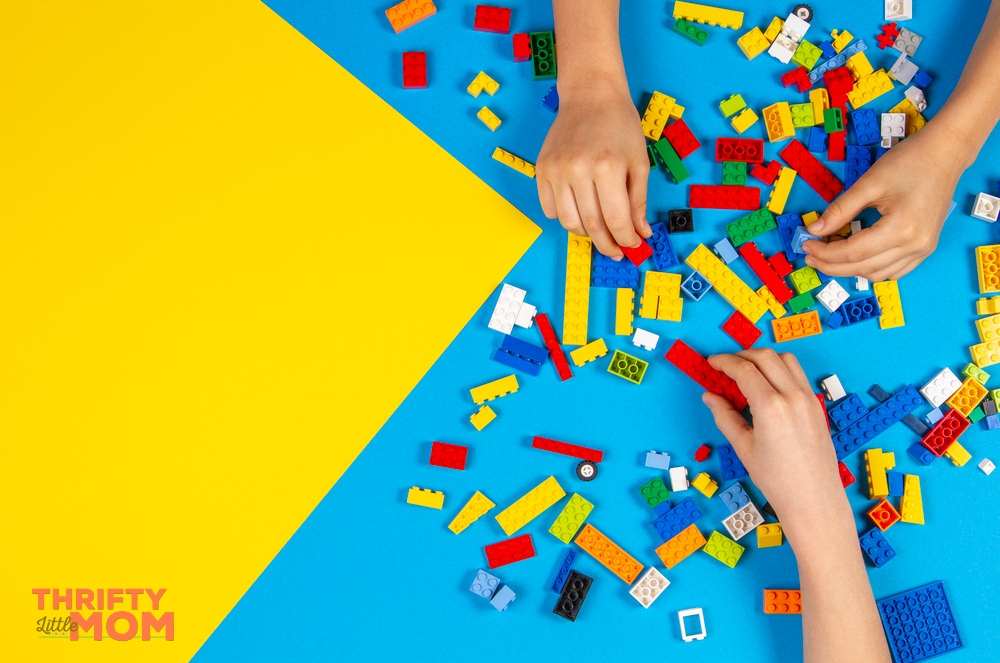 Ever since their conception, Legos have entranced and excited us (well, except for the excitement found when you step on one in the middle of the night)! Create DIY Lego tables for everyone to build their dream designs! The different styles of Legos out there vary from branded sets, like Harry Potter and Star Wars, to traditional cityscapes and vehicle design.
If you are concerned about kids sharing Lego's just give each kid their own container of Lego's and their own green square to build on.
Consider having Lego build competitions to give kids direction.
Combine your favorites for this Lego party. If your kiddo loves both Legos and Star Wars, do both! Put a Lego spin on everything. Who says you can't have everything?!
American Girl Party
From my childhood, American Girl dolls were all the things that were great about toys- pretty clothes, hair, and these were also educational. I encourage people with children around the age of eight to explore these as a great tool to teach and play. I love that they open new discussions about life in different cultures and regions of the United States.
If you have the chance, check out an American Girl Cafe. They offer fun hairstyling classes, dining options, and other great activities that your child and their favorite doll can enjoy.
Great At-Home Parties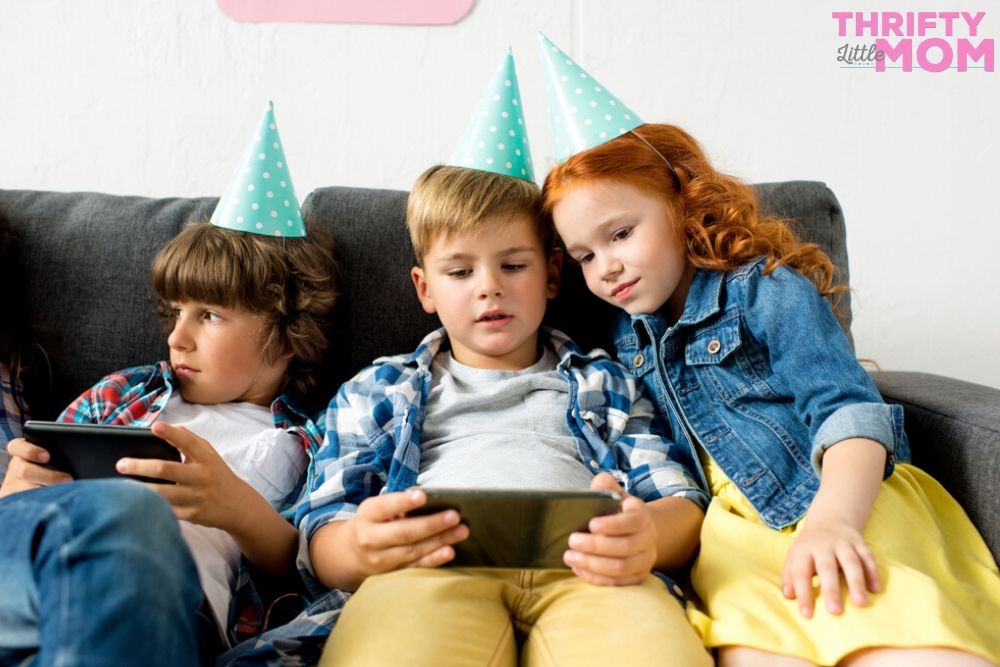 Nerf Party
Kids love running around with these foam projectile launchers. I did this for my son's indoor Nerf birthday party and the kids loved it! Set up a course in your backyard to allow them some exciting and engaging target practice. Think of obstacles that could prove challenging but still within their skill levels:
Shooting through hoops
Targets placed up high
Lightweight cans with ping-pong balls on top
Kiddie pool with floating targets
Spinning wheel target
Get some inexpensive "butterfly nets" and see who can catch the missiles in mid-air
Stock up on extra ammo!
Wishery Nerf Party Supplies Compatible with Nerf Guns. 16 Kids Nerf Birthday Party Favors, Accessories.
Indoor Movie Night
Crafting a great indoor movie party is a thrifty 8-year-old birthday party idea. Create a space that seems to remove itself from the rest of the house. Pillows, cushions, and blankets are warm and inviting.
I like to add curtains and mood lighting to make the experience unique and memorable. Break out the movie theatre candy and popcorn and roll the flix!
Candy Mix – 36 Individual Boxes of Ferrara Candy Favorites- Lemonhead, Applehead, Cherryhead, Red Hots, Boston Baked Beans and More Boxes of Bulk Candy (Mini Boxes)
"Make Your Own Pizza" Party
Around this age, you will notice if your child is taking an interest in culinary arts. I know my niece is going to be one of the best cooks in our family, and she isn't even 9! She always wants to help in the kitchen.
Having a "build your own pizza" party allows all of the kids a chance to learn some skills in the food department. Crafting foods is a beautiful experience that breaks kids away from technology and gives them something to work on while they build social skills.
Chengu 6 Pieces Kids Chef Hat Apron Set, Boys Girls Aprons for Kids Adjustable Cotton Aprons Kitchen Bib Aprons with 2 Pockets for Kitchen Cooking Baking Wear (Small, Color 4)
Cupcake Decorating
Sweet treats are a crowd favorite. Save yourself some party stress by getting the kiddos in on the fun. If you have an easy theme like bugs or emojis, you can find the decorations easily.
Pick several flavors of cupcakes- vanilla, chocolate, and red velvet are my favorites.
Include icing bags in every color for kids to use
Thrifty way- Don't buy the expensive colored icing tubes
Grab some pre-made white icing.
Add the food coloring & mix.
Separate into zipper sandwich or snack size bags
Cut off one tip of the bag.
Each child can have an array of colors with little mess and less waste.
Consider stocking up on fun sprinkles and decorative cupcake topppers. This might include things like:
Gummy animals and shapes
Edible stars and glitter
Jumbo Candy Eye Toppers – Edible Baking Decorations – Funny Googly Eyes for Cupcakes, Cakes, Cookies, Brownies – Halloween, Easter, and Edible Art Project Candy (2.5oz Jumbo Eye Candy, 2pk)
8 Year Old Cooking Party
Get the kids excited about making food for the party. There are plenty of recipes that kids can make with ease. Learning this valuable skill gives them confidence and teaches them essential life lessons.
Kids can craft many food items that do not require sharp knives or hot stovetops. Here are some easy foods for children to make in the kitchen:
Pigs in a Blanket
Deli sandwich pinwheels
Ants on a log
Quesadillas
Tacos
Burritos
Tuna or Chicken Salad
Note: if you wanted to work on knife skills in the kitchen, lettuce knives are plastic or nylon and can help with developing those motor skills
Zulay Kids Knife Set for Cooking and Cutting Fruits, Veggies, Sandwiches & Cake – Perfect Starter Knife Set for Little Hands in the Kitchen – 3-Piece Nylon Knife for Kids – Fun & Safe Lettuce Knife
Karaoke Party
This singing party is not for the faint of heart. I highly suggest an outdoor experience or a room far away from where you keep your sanity. But if you are into having a good laugh and you can take a little volume in your life, throwing a karaoke party can be an excellent 8-year-old birthday party idea.
The karaoke devices these days are Bluetooth, lightweight, and relatively inexpensive. This combination makes it easy to throw a great karaoke party.
Wireless Bluetooth Karaoke Microphone – Portable KTV Karaoke Machine with Speaker + FREE USB Disco Ball Light & Phone Holder Perfect for Pop, Rock n' Roll Parties, Solo Parties & More (E106 2.0 Black)
Here is a list of epic karaoke songs for kids.

Slumber Party
Great slumber party ideas for boys and girls are as numerous as the glow-in-the-dark stars on the ceiling- by that, I mean, there are a lot of great ideas to choose from for this party.
Slumber parties can be anything from camping outside under the real stars to building a separate world for the children to play indoors. With plenty of possibilities, you can craft the perfect slumber party for kids that will create lasting memories.
Video Game Party
There are two options I recommend for this gaming party. The first is hiring a Mobile Gaming Trailer. IF you have one fo these AMAZING companies near you, they are definitely worth their price.
The trailer arrives fully stocked with multiple gaming systems for large groups. There is plenty of seating at different heights for everyone to be able to enjoy the experience. Plus, it is NOT in your house- so if you have a bunch of rambunctious video game enthusiasts, send them away for this great party idea!
Paint and Sip for Kids
The paint and sip venues for adults are a great time. I decided I wanted to recreate this crafty moment for my kids, at home. If you have an artist in your family, then create the perfect paint and sip party for kids for their next birthday!
Bounce House Party
I am pretty sure that bouncy houses and inflatable obstacle courses are worth their weight in gold. Endless fun for kids in the outdoors where they can be as loud as they want. There are things you should know before renting an inflatable, but you should know they are worth looking at for your next 8-year-old birthday party idea.
Things to Do Out
Build-A-Bear
An excellent experience for children, the workshop is very good at hosting a fun birthday party. The atmosphere is prime for creating your newest friend. With all the great options to choose from, kids will have their minds blown. Make a special pal for this 8-year-old birthday event.
Pizza Buffet
One thing I know for sure- when it comes to pizza, my son is a bottomless pit. I think he could eat his own body weight in pizza if we let him. Taking the kids to a pizza buffet is the ultimate birthday party food experience.
They are old enough at 8 to be able to use the buffet correctly with a little guidance (put the spatula back correctly and use a clean plate). Being able to pick different options allows them the opportunity to broaden their flavor palates and try something new!
Indoor Trampolines
Fly high on your 8th birthday with an indoor trampoline park. Several of the ones we have been to have fun obstacle courses like Ninja Warrior. I love that these parks make it easy to throw a great birthday party that everyone will enjoy.
Magic Show Party
We are finally getting to the age where attention spans are long enough to enjoy a stage production. A magic show is a fun way to introduce kids to performing arts and also be entertained and awed. You might even find you have a little Houdini on your hands that want to learn a new skill!
Movie Night Out
Seeing a movie on a large screen is great as an adult. As a child, it is magnificent! Secret- films feel fantastic at any time of the day, so score those cheaper matinee tickets. For an eight-year-old birthday party idea, get them the excitement of the cinema.
Park Party
Reserve a picnic shelter at a local party. You can decorate with simple or extravagant decorations. Provide all the room for kids to run around (outdoor voices allowed) and enjoy the fantastic fun that nature can offer. Check with your local park to see about grills or bringing in an inflatable where park equipment is lacking.
I hope you get inspiration from my 8-year-old birthday party ideas. Enjoy celebrating this great year of growth and newfound interests.
I hope you found this post helpful for inspiring some ideas for your next kid's party.
Before you go, check out this awesome deal on my printable Kid's Birthday Bash Planner (you can use it over and over again!)