Few things in the world are cuter than a teddy bear. Puppies, maybe. But when it comes to inanimate objects, teddy bears hold a special place of adorability that can only be eclipsed with miniature food art. The fluffy fur surrounding with their Ewok-style, candy-coated eyes will make your heart melt. A teddy bear baby shower is perfect for any baby welcoming you find yourself hosting.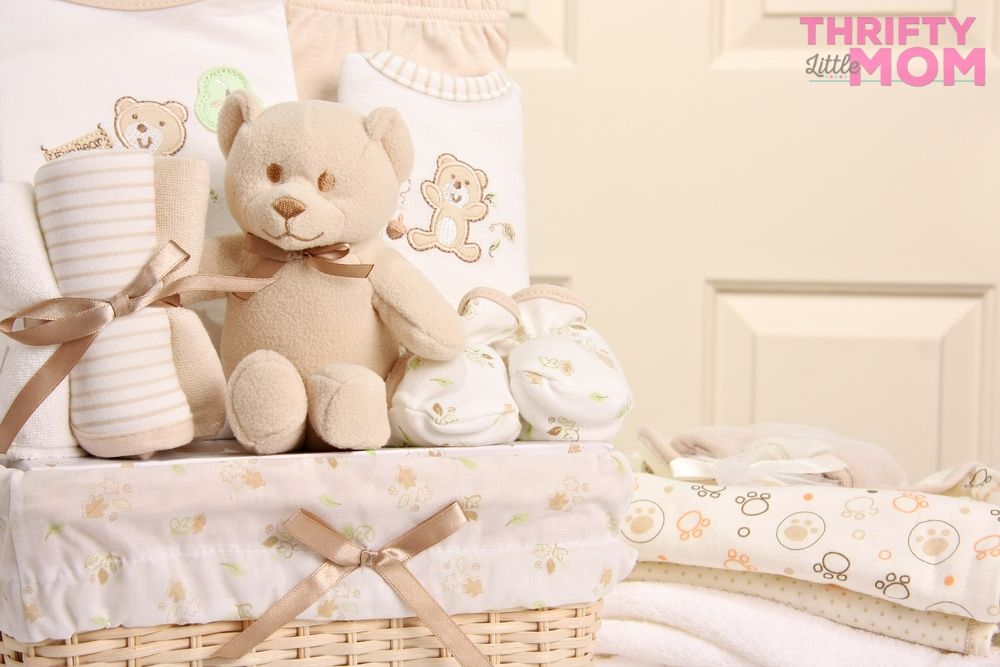 Teddy Bear Invitations
lease forgive me when I get all sentimental over my babies. I hope that you also know the joy of holding a little piece of your heart in your hands. Part of the adorable factor of a teddy bear is the small cuddly nature that they bring into our lives, just like our babies do.
Now that we have had that moment to "awwwww." Take that feeling and have someone artistically render it onto a piece of paper that you get to give to someone. Magical. I love paper invites, and so should you.
Baby Boy Teddy Bear – Shaped Fill-in Invitations – Baby Shower Invitation Cards with Envelopes – Set of 12
Teddy Bear Shower Decorations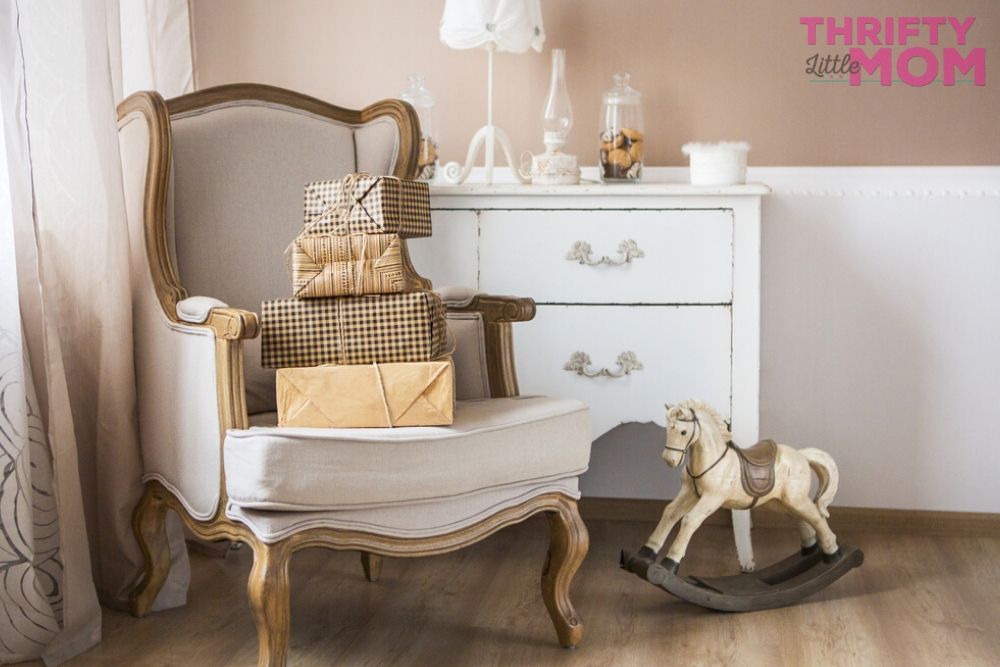 Thinking of baby shower color schemes for a teddy bear baby shower, I am interested in the neutral and classic tones that give an immense feeling of comfort. Teddy bears bring happiness, so should your color scheme and textile choices.
Neutral colors

Browns
Tans
Beiges
Ecru
Sienna
Pinks and Blues if desired

Royal Teddy Bear Baby Shower

Lace
Cotton billows
Linen
Gold and bronze accents

Rustic Teddy Bear Baby Shower

Wooden blocks
Twigs
Twine
Burlap
Gingham check
Layering these will make for a soft and inviting display.
Bunting
You know me, I love using my thrifty and crafty sides to make a party that will pop and is thematic. When I decide on a theme for the party, I immediately pull out my easy no-sew bunting template and get to work.
Choose either fabric or scrapbook paper to do this project, and the results can be stunning. If you are not into crafting, fear not! There are plenty of attractive and affordable options for a royal or rustic teddy bear baby shower.
Allenjoy Rustic Welcome Baby Backdrop Background for boy Boys Birthday Picnic Party Dessert Candy Cake Table Decor Decoration Floral Baby Shower Banner Photo Shoot Booth
Balloons
I always want balloons. If it is a party, event, or celebratory event, you better believe I am coming with a helium tank in tow. "It ain't a party 'til there's balloons," should be a t-shirt of my mantra. I digress.
Besides them being ground-zero of celebration indication, they play a vital role in symmetry. Balloons add height to a room. Place around the room in corners and beside doorways. An inexpensive way to encapsulate the event space with decorations.
DIY Balloon Arch & Garland kit,138Pcs Party Balloons Decoration Set, Gold Confetti & Silver & White & Transparent Balloons for Bridal & Baby Shower, Wedding, Birthday, Graduation, Anniversary Party
Want to know how to get this modern balloon arch look?
Check out this video tutorial!
Bears Abounding
Utilize posable teddy bears around the party to add some more thematic elements. I like getting a pack of bears that has several different colors. You can create darling tablescapes with these, small books, and fresh flowers.
Placed thoughtfully around the room, these little friends can make a significant impact on the theme. These are easy to find even at thrifty party shops that most people forget about.
CheeseandU 12Pcs 6CM Plush Mini Joint Teddy Bear Stuffed Animal Toys Wedding Gift Box Doll Toy for Birthday Cake Wedding Decorations Party Favors Supplies Bag DIY Accessory,White
Lanterns and Pom Poms
Paper products like lanterns and pom poms are easy to use when decorating. Their lightweight nature makes it simple to suspend them to create balance and height.
If you decide to use a natural color scheme for your teddy bear baby shower, then you may find you can reuse these at another party. That's how I manage to throw some thrifty parties!
Furuix Teddy Bear Theme Baby Shower Decorations White Brown Blue Tissue Pom Pom Paper Lanterns Teddy Bear Theme Birthday Party Decorations
Teddy Bear Food Ideas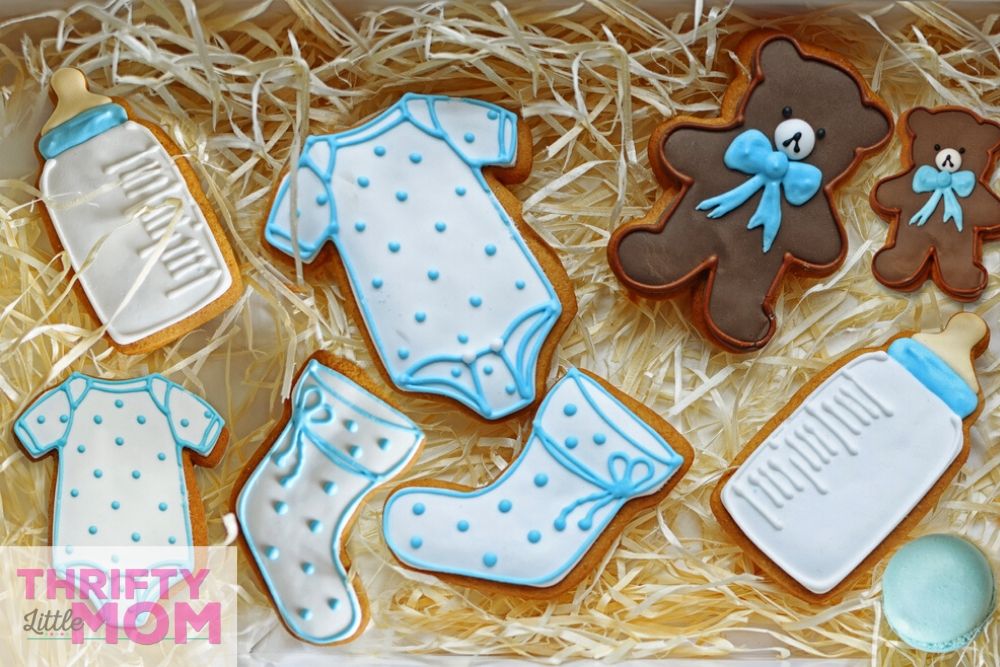 With all the delicious handcrafted goodies out there, it may be hard to widdle down to your favorites. I've chosen a few food items that make me giddy with delight. If you want adorable bear food, grab a picnic basket, Boo-Boo, and let's dish.
Teddy Bear Finger Sandwiches
Making finger sandwiches is a great way to feed a group of people. These can be extravagant flavor combinations or easy cucumber ones like your favorite aunt used to make. I love to make a batch of these simple sandwiches that have a significant impact. Once created, you will cut them with a teddy bear cookie cutter. Minimal work for a thematic crowd pleaser.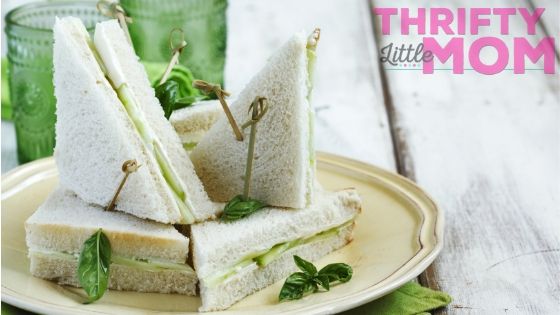 Ingredients:
Feta cheese- 4oz
Cream Cheese- 8oz
Cucumber- 2 thinly sliced (about the thickness of a nickel)
Dill (fresh is my favorite)-1 tbsp
Garlic Powder- 1 tsp
Onion Powder- 1 tsp
Olive oil- 2 tbsp
Salt to taste
Lemon juice- one lemon
Soft bread loaf
Directions:
Combine feta, cream cheese, olive oil, dill, garlic, onion, and lemon juice into a bowl and mix thoroughly
Salt can be added next to taste
Add 1/2 tablespoon to the inside of each side of the bread slices
Place cucumbers in a single layer
Use the cookie cutter to cut through the sandwich
OPTIONAL: If you want you can cut the bread first and then build a sandwich
Ann Clark Cookie Cutters 3-Piece Teddy Bear Cookie Cutter Set with Recipe Booklet, Bear Face and Teddy Bears
Teddy Bear Cupcakes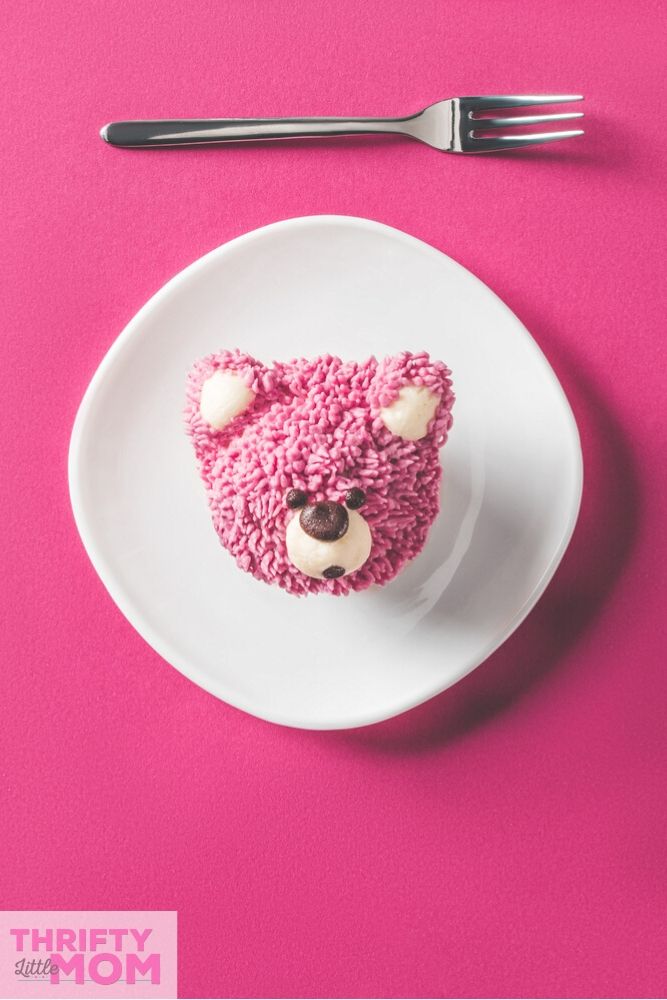 Single-serve desserts are lovely for this style of gathering. Check out your local grocery store bakery or customs bake store to see how they can assist in your design desires.
You can also get regular, storebought cupcakes and decorate with teddy bear toppers. These are an easy and effective solution to your dessert needs.
Baby Boy Teddy Bear – Dessert Cupcake Toppers – Baby Shower Clear Treat Picks – Set of 24
Teddy Bear Baby Shower Gifts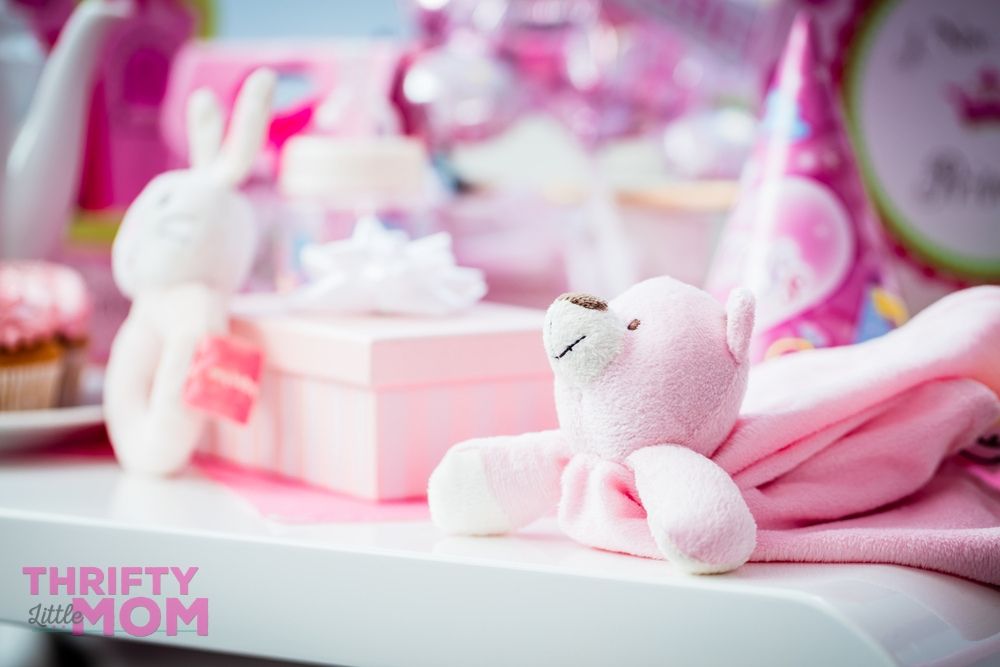 One of the best gifts a new parent can receive is a truckload of diapers. Incorporate a fantastic diaper raffle as one of your party staples. Diaper raffles are very simple.
For every pack of diapers, the guests get a raffle ticket
Encourage all sizes of diapers
Pick a prize that you think your attendees will love

Dinner gift card
Bottle of wine
Event tickets
Spa gift set

Once all the diapers and tickets are accounted for, pull a name
Pick up some thematic tickets to increase the cuteness level like the ones below.
Boys Teddy Bear Fall Baby Shower Diaper Raffle Tickets – Set of 30, Boys Fall Baby Shower Book Raffle Baby Shower Tickets, Set of 30, Boys Fall Baby Shower Supplies
Teddy Bear Towels or Blankets
Using the techniques in the video, think of other items you can fold in a similar fashion
Nursing blankets
Baby bath towels
Cloth diapers
Receiving blankets
Swaddling blanket
Crib linens
Bibs
Baby Shower Games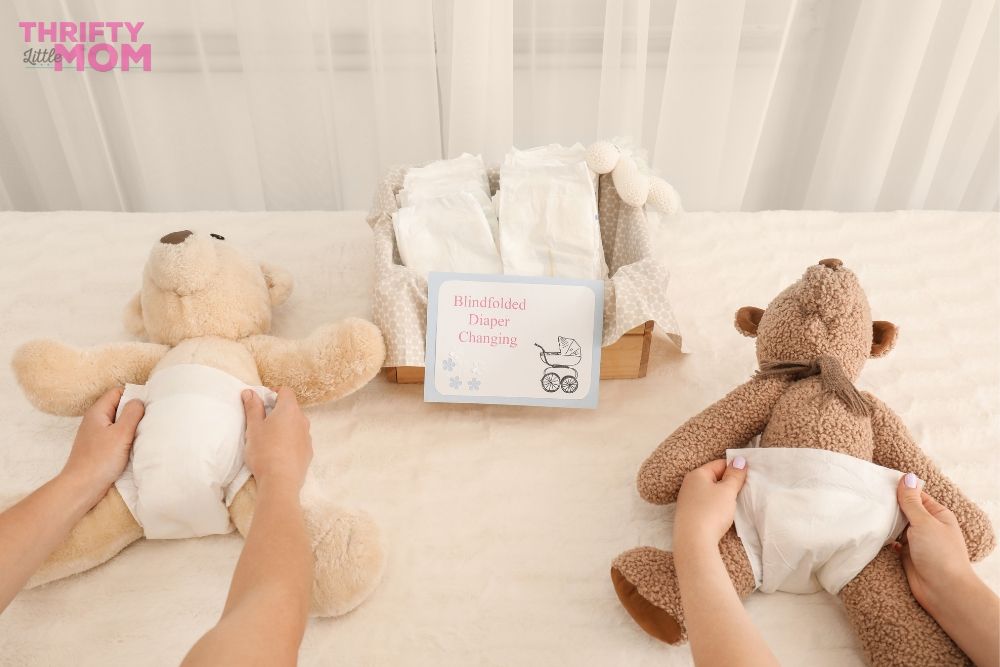 Teddy Bear Blindfold Diaper Changing
Parents will experience many a midnight diaper change. See who can honestly "do this in [their] sleep." In this game, you will need 2 baby-sized teddy bears, a blindfold, and diapers. Contestants, blindfolded, race to diaper the bear. Pick a prize for the winner and enjoy all the laughs that will be had at the shenanigans that transpire.
Traditional Shower Games
I love games that are fun and create a social environment. Certain games I will avoid, but I do have 20 of the Best Baby Shower Games to choose from for my parties.
Keep in mind, you may have all ages and genders in attendance.
Make sure there are games to fit the guests that you invite.
If you want to keep it simple, pick up a pack of baby shower game cards.
These are played easily with a pen or pencil and a game card
There are words of advice, bingo, and word scrambles that most people enjoy.
Baby Shower Games (New and Improved) – Ultimate Gender Neutral Kit | Contains 10 Classic Games Like Baby Bingo, Baby Shower Advice Cards, Emoji Game – 50 Sheets of Each | 25 Complimentary Pens
Teddy Bear Shower Favors
I prefer to gift my guests with items that are sentimental and useful. Think of things that you like to receive and pick a few for the favor bags. Pick up a few teddy bear themed favor bags to stuff with great gifts.
You can choose some of your favorite items and place a sticker on it to make it "on theme." Some of my favorite favors include:
Handmade soaps- my Amish neighbors make goat milk soap that is amazing
Themed bottle openers
Bookmarks
Bath bombs
Drink mixes
Gourmet treats- macrons are my favorite
Boy Baby Teddy Bear – Baby Shower or Birthday Party Favor Boxes – Set of 12


MAGJUCHE Blue Teddy Bear Thank You Stickers, Boy's Baby Shower or Birthday Party Favor Sticker Labels, 2 inch, 40-Pack
I hope that these ideas inspire you to craft the perfect and unique teddy bear baby shower that you desire. Enjoy celebrating the new life that will soon be gracing your world!

15 Baby Shower Decoration Ideas & Color Schemes
Little Man Baby Shower Planning Guide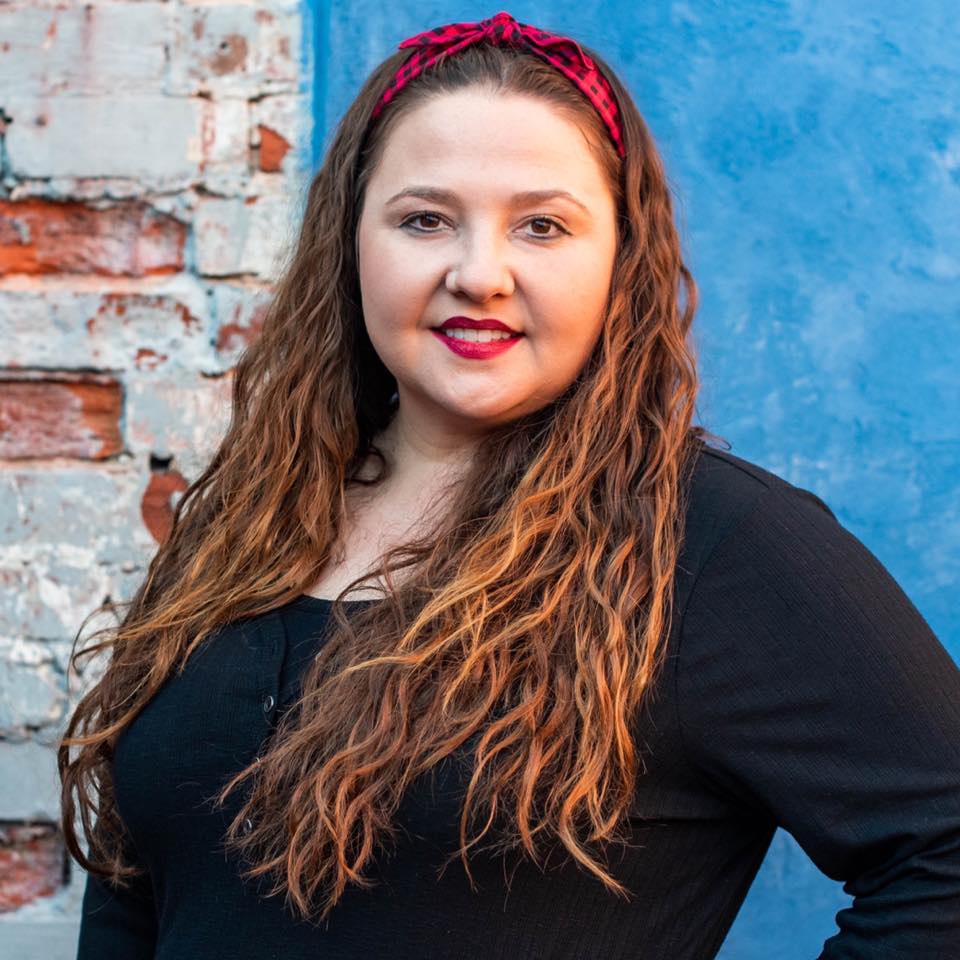 Kim's is the party planning, thrifty life-loving, intentional living catalyst behind the Thrifty Little Mom Blog. Kim was a pro event planner for over 7 years before she became a full-time blogger. Kim is the author of: Live, Save, Spend, Repeat: The Life You Want with the Money You Have. She's been featured on Time.com, Money.com, Good Housekeeping, Women's Day, and more! Kim aims to inspire you to create, celebrate, and live life intentionally!
Summary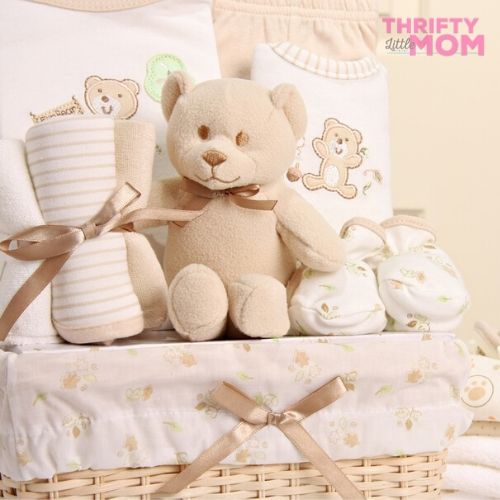 Article Name
Teddy Bear Baby Shower Planning Guide
Description
Throw the Fluffiest, Furriest, and Fuzziest baby welcoming party. Here are my favorite ideas for your teddy bear baby shower.
Author
Kim Anderson
Publisher Name
Thrifty Little Mom