Little Man Baby Shower Planning Guide
This post contains affiliate links. As an Amazon Associate, I earn from qualifying purchases. I also earn from qualifying purchases made with other brands and programs. See my
privacy policy.
What is it about a mustache that we find to be so alluring? I cannot walk through a store without seeing a cute pun or tchotchke that is decorated with this classic symbol of manhood. These little mustaches and bowties make an epically cute little man baby shower theme!
In this post, I'll walk you through my best tips for creating a great shower for a friend or family member!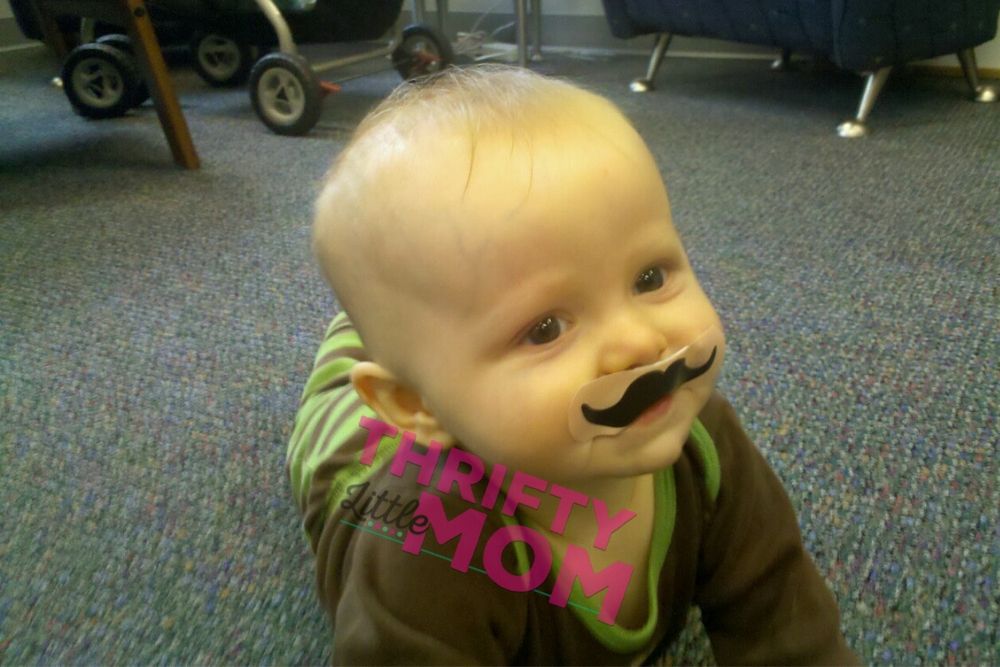 Invitations
Why do I love a paper invitation? Why is paper optimal when it comes to hosting a party?
Paper invitations are better because people will usually put these on their fridge.
When they place it in a prominent position like this, they are far more likely to remember than with a digital version.
When the invitation has a cute design or funny quip, they will be more likely to view it and commit to it.
Themed elements will provide ideas of what to expect at the party and give a sense of what will be happening.
But overall, I THINK THEY'RE ADORABLE!
Dashing Little Man Mustache Party – Shaped Fill-in Invitations – Baby Shower or Birthday Party Invitation Cards with Envelopes – Set of 12
Decorations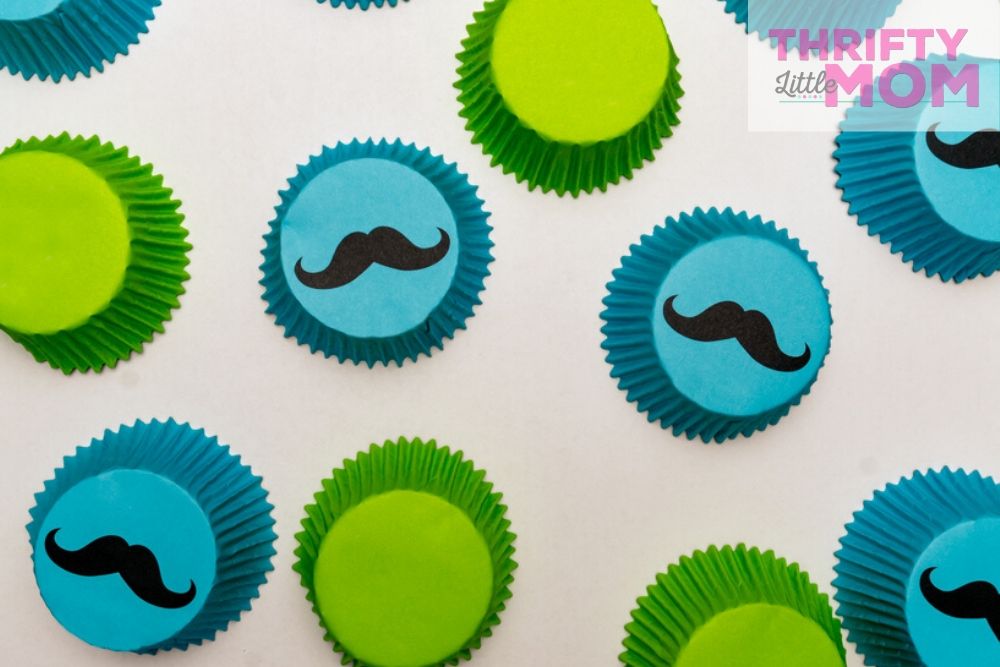 Decide on the areas you are going to decorate for the event. I will host parties at my house regularly if I have under 20 people. I have enough room between the kitchen and the living room for people to gather comfortably.
If you plan on having a more massive crowd or do not have space, there are 14 baby shower venues you should look into! When I decorate my house for a party, these are the areas that I will enhance:
Mailbox- this helps with people finding the location since I live in the sticks
Front Door/ Entryway- the weather is always the determining factor for those to be indoor or outdoor decorations
Fireplace mantle- this is the focal point of my house layout
Food Tables- this is the first place that I spend money on decorations
Bunting
I will utilize bunting for every party I host, and I even use it to decorate my children's rooms. I have an easy no-sew bunting template that allows me to whip one up in a jiffy. Being that you can make one of these buntings with fabric or paper, you can find all sorts of materials that will fit colors and themes.
Sometimes, you just want to get one already made. If that is where you are, then this is my favorite. This set not only has the adorable bunting, but it has a few extra goodies to add to the decor. You can use the table-toppers as photo props with a little man baby shower backdrop!
Big Dot of Happiness Dashing Little Man Baby Shower Decoration Kit Mustache Party – Baby Shower or Birthday Party Supplies – Banner Decoration Kit – Fundle Bundle
Balloons
You can't have fun without helium! OK, you probably can, but I think balloons are one of the essential decorations at a party. They are inherently festive. By adding balloons to the event, you are reminding people of the lightness and happiness of the celebration. Plus, they give everything height in the design. I use balloons in all sorts of places:
Here's a video on how to make a table balloon arch:
Mailbox

they signify the location
weather resilient

The front entryway can be framed
On tables for guests and food
Great for awkward corners or small nooks
Balloon arches create an impactful display on the cheap
DASHING LITTLE MAN MUSTACHE BABY SHOWER BIRTHDAY Balloons Decorations Supplies….12 pieces! by Anagram
Table Wares
I said that the food tables are the first place to start when decorating for an event. If you have a small budget for decorations, this will make the most significant impact on the theme.
Sometimes you can find these already in a bundle of all themed elements. If I am unable to find them bundled, I may go to one of the 9 Thrifty Party Shop Places Most People Forget About. I start with the core table decoration items:
Table cloth in theme or color scheme
Large food plates (take the number of RSVPs and increase by 25%)
Dessert plates (same formula)
Napkins
Dessert decorations- wrappers or toppers
Centerpiece or the like
These are the items that I will buy "on theme." If you have a little extra to spare, then you should consider these other extras:
Themed Cups
Decorative straws
Table confetti
Cupcake holding tier
Fun cutlery
Big Dot of Happiness Dashing Little Man Mustache – Baby Shower or Birthday Party Tableware Plates, Napkins – Bundle for 16

Dashing Little Man Mustache Party – Cupcake Decoration – Baby Shower or Birthday Party Cupcake Wrappers and Treat Picks Kit – Set of 24
Little Man Baby Shower Food Ideas

With the importance of the table being thematic, you should consider the food elements that will make the most significant impact as well. I enjoy getting a few baked goods that are small yet, inspired.
Talk to a local bakery and see what cute items they can whip up for the event. Even if it isn't something they regularly carry, if they are passionate about their desserts, they will want to give it a shot.
Dashing Little Man Dessert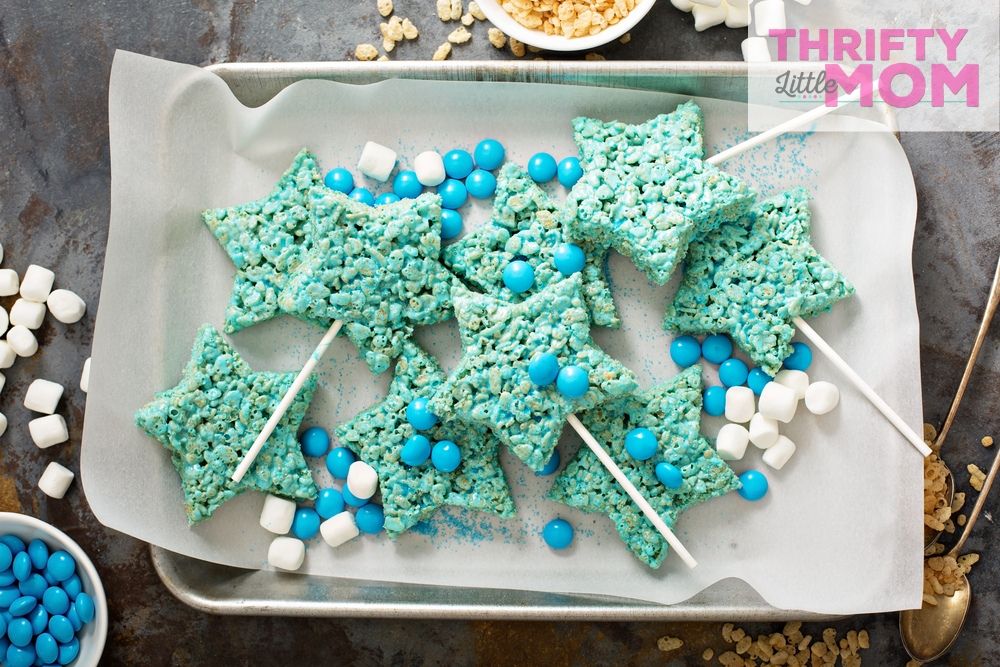 Create a cute tray of these delicious blue rice crispy stars for your dashing little man. They are an inexpensive option that makes quite the statement. Here is my favorite recipe for rice crispy treats.
Ingredients:
Three tablespoons butter (unsalted)
10 oz. of marshmallows
Blue food coloring
6 cups crisped rice cereal
Directions:
1. Melt butter over low heat in a large saucepan.
2. Add marshmallows and stir until completely melted.
3. Once you remove from heat, tint the mixture with blue food coloring.
4. Add cereal, fold until it is thoroughly mixed.
5. In a large baking dish (13″ recommended), coat with butter or put a sheet of wax paper inside.
6. Once solidified, place onto a cutting board.
7. Use a star cookie cutter and cut out shapes.
8. Sucker sticks or popsicle sticks can be used as a handle if desired.
Other Little Man Baby Shower Food Ideas:
Baby Shower Games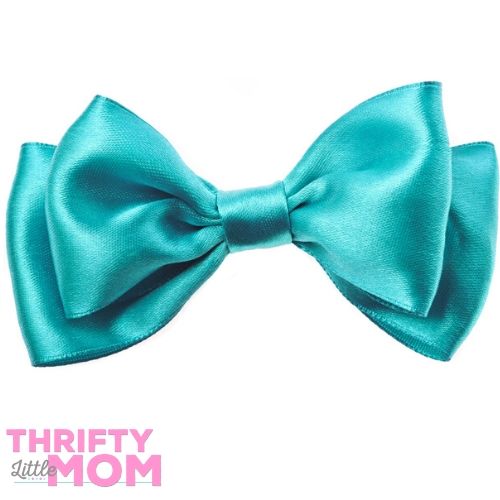 The Bow Tie Game
Everyone loves a man in a bowtie, but does anyone know how to properly tie one? In this game, two participants will see who can tie a bow tie the best and quickest. The winner will be chosen by the group. I had no idea how to tie a bowtie until I watched this video.
When it comes to the best baby shower games, I prefer to play games that enhance socialization. An easy and simple way to include everyone is with baby shower card games.
These games can be performed when sitting with just a pen and a card. The games are easy and help with any social anxiety anyone feels at large gatherings.
Dashing Little Man Mustache Party – Picture Bingo Cards and Markers – Baby Shower Shaped Bingo Game – Set of 18
I mustache you a question…
In this game, everyone is given a mustache to wear. You must ask the participants a question that they think would be the mommy or daddy's favorite thing (i.e. car, food, vacation).
They will answer if they think the favorite thing is the mom or the dad's choice. If they get it wrong they lose their mustache. The last person with a mustache wins.
48PCS Novelty Fake Mustaches,Self Adhesive Mustache for Masquerade Party and Performance,Halloween(Black and Multicolor)
Little Man Baby Shower Gifts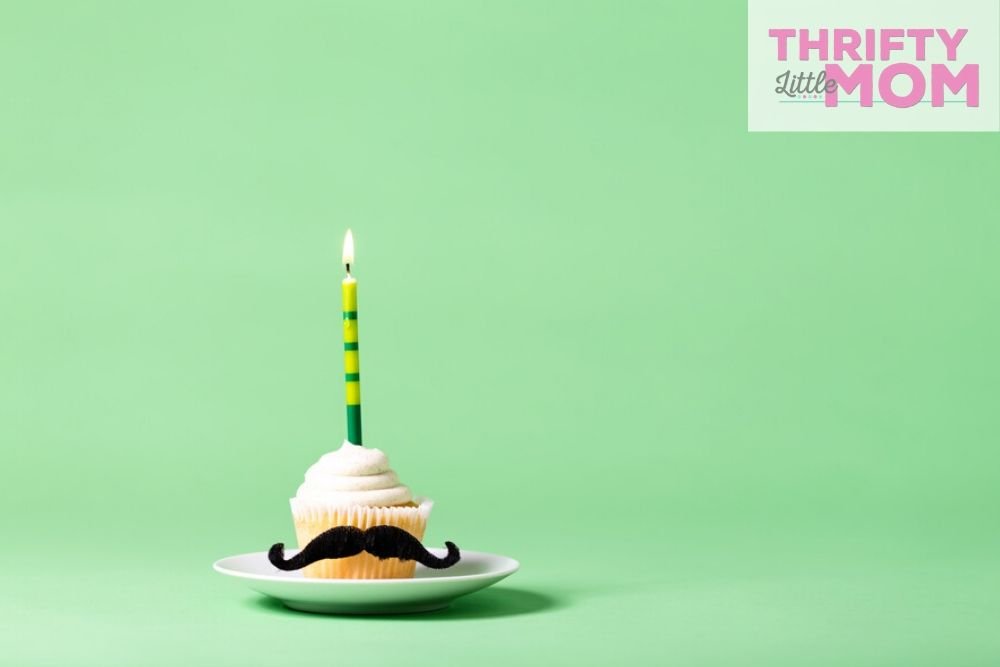 Choosing a gift for the baby shower can be a real treat. Registries are usually reasonably practical. I always like to get the mommy-to-be something a little cute and quirky.
A gift like the "first-year blanket" is excellent for photographing the crazy growing process that happens in the first year. I enjoy these thematic stickers that you can get. Peel and stick to any outfit.
Dashing Little Man Mustache – Baby Boy Monthly Sticker Set – Baby Shower Gift Ideas – 12 Piece
Diaper Raffle
I cannot express the importance of a diaper raffle enough. Most newborn babies can go through 70 diapers in ten days. A diaper raffle will help all the mothers and fathers get there tables stocked up before the whirlwind of sleepless nights.
Pick a prize for your guests that will encourage the game. I like these little man baby shower diaper shaped tickets. They are perfectly suited to this great theme!
Big Dot of Happiness Dashing Little Man Mustache Party – Diaper Shaped Raffle Ticket Inserts – Baby Shower Activities – Diaper Raffle Game – Set of 24
Book Raffle
Pack the nursery shelves with books of childhood. I love grabbing a few small Dr. Seuss books to add to my gifting trove.
There is a great list of the best children's books that goes from classic to current. I always am interested to see what the new ones are and discover an old favorite.
I hope you have found these little man baby shower ideas helpful for your next party. Enjoy celebrating the creation of life and welcoming a new bundle of joy into our world.

15 Baby Shower Decoration Ideas & Color Schemes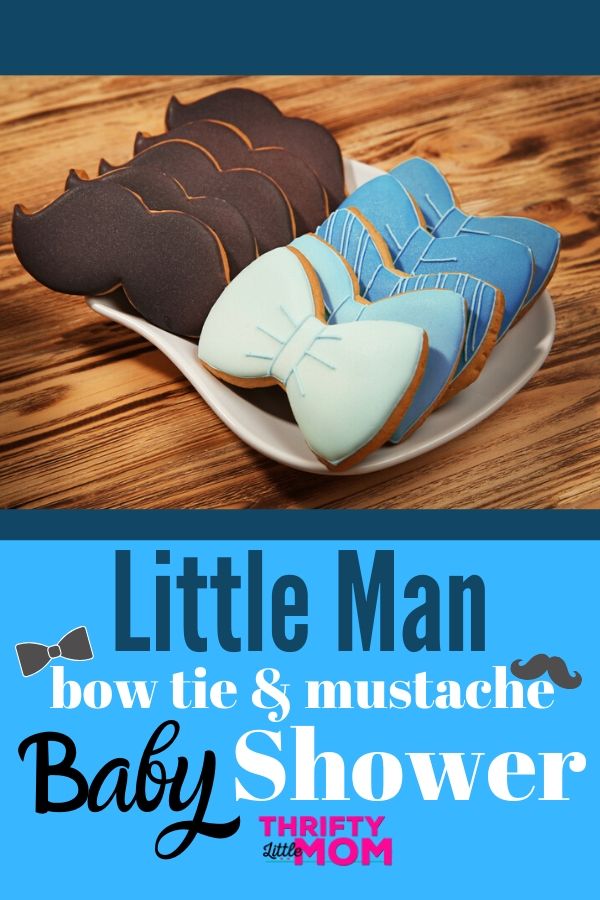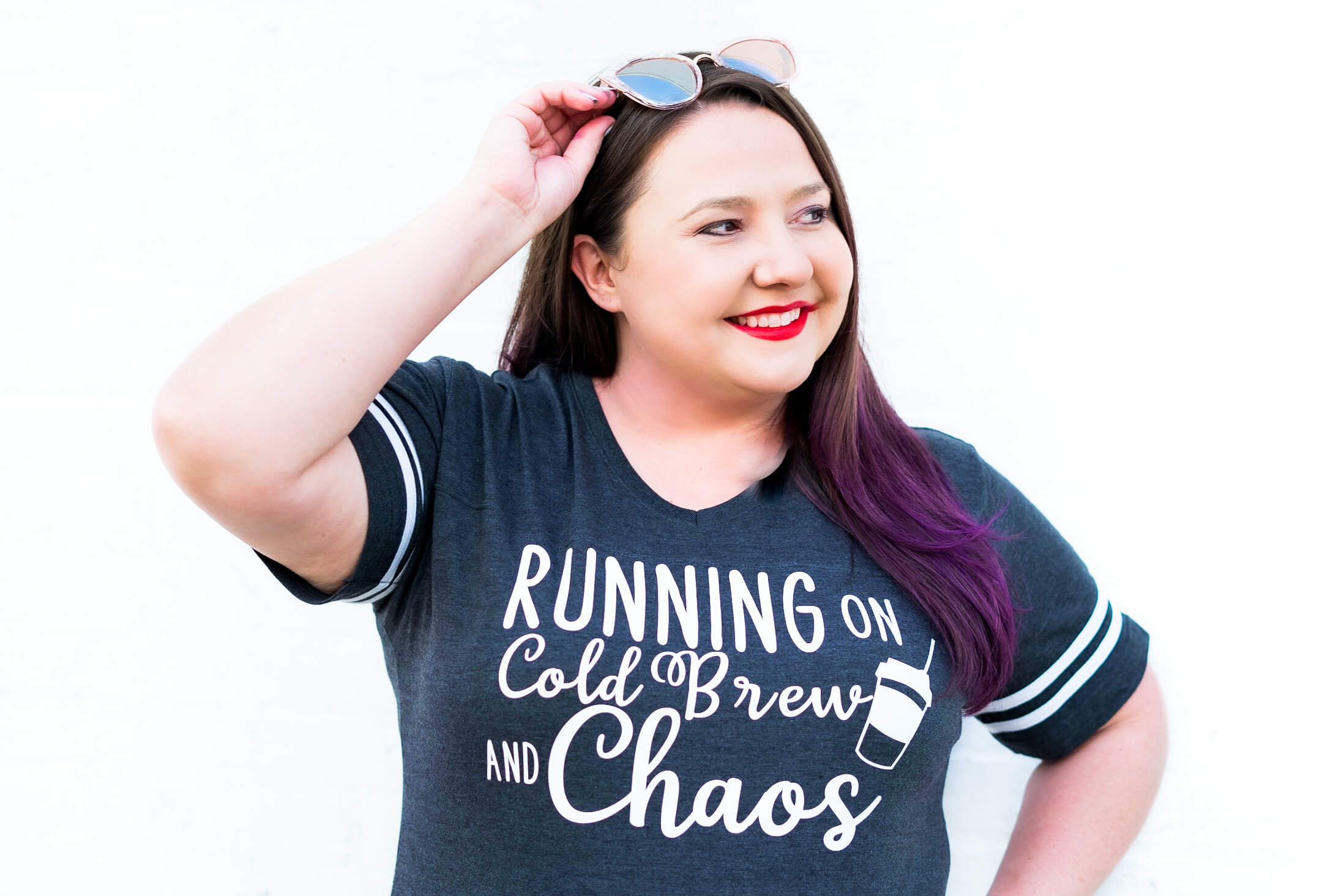 Kim Anderson is the organized chaos loving author behind the Thrifty Little Mom Blog.  She helps other people who thrive in organized chaos to stress less, remember more and feel in control of their time, money, and home. Kim is the author of: Live, Save, Spend, Repeat: The Life You Want with the Money You Have. She's been featured on Time.com, Money.com, Good Housekeeping, Women's Day, and more!
Summary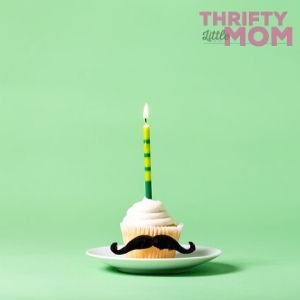 Article Name
Little Man Baby Shower Planning Guide
Description
Welcome your baby boy into this world in a dapper and gentile way. Cute mustaches are the theme of this little man baby shower!
Author