Mermaid Themed Baby Shower Planning Guide
Ready to plan a mermaid themed baby shower? When it comes to mythical creatures, I am that woman that is obsessed with mermaids. I will not apologize! I, like most people who enjoy magical things, am entirely entranced by their gleaming and iridescent depictions.
When I see the traditional teals, indigos, fuschias, and vibrant corals, my brain immediately does a tailflip, and I am off to the bottom of the sea with delight. Since I am not the only one, I figured I'd discuss how to make the best mermaid themed baby shower.
You are cordially invited…
Invitations for a party make me smile from purchase to post office. I love finding the perfect themed card to represent an event, and this mermaid themed baby shower is no exception.
Everyone loves receiving a paper invitation in the mail. When you send an invitation that is themed, it immediately sets the tone for the party. Mermaids are mesmerizing and gleaming, and your invitations should be an accurate representation of their nature. If I do say so myself, and I do!
Mermaid Baby Shower Invitation, Blue and Gold Mermaid Baby Shower, Baby Sprinkle Invite, 20 Fill in Invitations and Envelopes
Mermaid Baby Shower Color Schemes
I will repeat it; I am in love with these colors. They are so vibrant and exciting. Your color scheme is the most important thing to keep in mind when creating this experience. If you want to create the best tablescapes, this is where you start.
When I was choosing decorations for my mermaid party, I was excited to find other inexpensive items, but the correct colors, to add to the theme. Think of things that you can layer. I found some great handkerchiefs to add to my table that brought more of the colors into the party for less than a dollar.
Mermaid Themed Baby Shower Decorations
Choosing items for this party isn't difficult because of the fantastic selections available. Knowing when to quit is the hard part. I could host mermaid themed baby showers until the end of time and never tire of the beautiful decorations options.
The main thing that I love with this party is the color combinations that you can layer to create a vibrant and cheerful environment.
Balloon Bubbles
Bring in the beautiful colors of the ocean with deep purples and crystally cyans. These colors will form the highs and lows of the color balance. I prefer this color combination, and these days it isn't hard to find them even at the thrifty party shops most people forget.
Balloons add height to the party decor, and this mermaid tail collection may be the cutest thing I've seen.
Mermaid Tail Balloons Garland for Baby Shower Girl Birthday Party Decorations Mermaid Ocean Theme Party Supplies
Festive Bunting
When I am preparing to decorate for a party, I know that my fireplace mantle is the first thing to get changed up for the event. My fireplace is the most prominent wall in my open kitchen to the living room floor plan.
I go into this decorating the same way for most parties because I like the look.
It provides a great focal point to support the theme.
Guests will congregate in these areas for the majority of the time, so I like it to be where I spend the most energy decorating.
Bunting is my natural go-to. It drapes beautifully in front of the fireplace and has a bit of whimsy to add to any theme. I have an easy no-sew bunting template that I use to craft these impactful displays.
There is a fantastic mermaid themed scrapbook paper that I ogle every time I walk through the craft store. Now is my chance! There are great combination packs if you are more inclined to that.
Mermaid Party Decorations, Cocodeko 57 Pcs Pom Poms Paper Tassel Polka Dot Garland Mermaid Confetti Balloons for Mermaid Birthday Baby Shower Frozen Under the Sea Party Supplies – Teal Lavender Purple
Cake and Cupcake Decorations
Making a cake is the thriftiest option for a mermaid themed baby shower. Homemade cakes are my preferred method, but sometimes you can't turn into Martha Stewart magically.
Sometimes, you have to go and purchase a premade option. Even if you find yourself in this boat, you can accentuate a cake or cupcake with easy decorations. Find your favorite option, but this one is by far my favorite.
HEETON Mermaid Baby Shower Cake Topper Under the Sea Pregnant Mermaid Sea Theme Baby Shower Party Supplies Decorations
Mermaid Baby Shower Centerpiece Ideas
Depending on how you choose to have your table setup, there are a great many centerpiece options. You can make a single food table and have a cupcake tower at the focal point. Another option is to have jars containing jewels and seashells.
The gems can be in the color scheme you have decided on, and the seashells bring a soft, natural element to the event.
Mermaid Cake Stand 3 Tier Mermaid Party Supplies Cupcake Stand Mermaid Party Decortions for Mermaid Theme Party Baby Shower Birthday Party Supplies
All-in-one options
Decorating can be made simple by purchasing an all-in-one decorations kit. They make these for tables, containing all your paper products to create the perfect food table option. You can pick one up that has plates, napkins, cups, and even festive straws to spice up the theme.
The less time you have to spend searching for all the pieces, the more time you can spend enjoying the fruits of your labor.
WERNNSAI Mermaid Party Tableware Kit – Pool Mermaid Party Supplies for Girls Birthday Baby Shower Wedding Includes Cutlery Bag Table Cover Plates Cups Napkins Straws Utensils Serves 16 Guests 146 PCS
Mermaid Baby Shower Backdrop
Backdrops can provide a beautiful focal point and be very impactful for the overall theme. You can have a simple streamer backdrop that will add height and interest, or you can have a mermaid-themed photobooth.
I enjoy photo booths so much because I can easily forget to take pictures with friends when I am in the midst of hosting a party. The mermaid photo booth will be a fun entertainment option during the lulls of the party.
Pick out a cute mermaid baby shower backdrop, and some props and guests will have memories to share after all the fun has been had.
Mocsicka Mermaid Baby Shower Backdrop Gold Glitter Mermaid Tail Vinyl Background 7x5ft Under The Sea Starfish Seahorse Ocean Party Backdrops Girls Baby Shower Decorations
Baby Shower Games
To keep your guests engaged and enjoying their time at the party, include mermaid themed baby shower games to play. There are great baby shower games that will encourage socializing without being tedious or difficult.
Some of the most accessible games to play only require a pen and a game card. Advice for the parents, word scrambles, and gift bingo are just a few of the simple games that make it easy for anyone to play.
Mermaid Baby Shower Games, Bingo, Find The Guest, The Price Is Right, Who Knows Mommy Best, 25 games each
Diaper Raffle
A diaper raffle is one of the single best gift options one can choose to have at a baby shower. If you have never hosted a diaper raffle, they can be effortless to put on. Newborn babies can go through 70 diapers on average in just the first week!
That's a lot of nappies! By encouraging guests to bring all sizes and having the opportunity to win a raffle prize, the excitement is fun and rewarding. Choose a cute diaper raffle card that brings this mermaid themed baby shower idea to life.
25 Mermaid Diaper Raffle Ticket Lottery Insert Cards For Girl Baby Shower Invitations, Supplies and Games For Under the Sea Nautical Gender Party, Bring a Pack of Diapers to Win Favors, Gift and Prize
Mermaid Ocean Water Drink
I love the tropical flavor of ocean water, and the bright blue color is hypnotic. Ocean water is a straightforward recipe to make, and guests find it very refreshing. If you want to bring in a beautiful drink, this is my favorite ocean water recipe.
You can use this recipe for any nautical or pirate party that you may eventually find yourself hosting.
Ingredients:
2 liters lemon-lime soda
1 teaspoon of coconut flavor extract
Three tablespoons water
Three tablespoons sugar
2 drops blue food coloring
Directions:
Combine sugar and water and melt on a stove or microwave.
Add food coloring and extract to the water mixture.
Combine with soda.
Mermaid Baby Shower Gifts
Send your guests home with a token of your appreciation. I like finding cute gifts that I think my attendees will use and appreciate. Some of my favorite gifts for baby showers include:
Themed bottle openers
Handcrafted soaps (the Amish people near me make the best goats milk soap ever!)
Bath bombs
Specialty baked goods
Reusable bags that fit the theme
Drink mixes like teas, cocoa, or coffees that coordinate
Gourmet popcorn (a little shop near me has 20+ flavor options)
Writing pens (everyone can use a pen, lol)
PartyTalk 50pcs Mermaid Party Boxes Favors Mermaid Gift Bags with Thank You Stickers for Kids Birthday Baby Shower Under The Sea Mermaid Party Decorations and Supplies
My wish for you is that you find inspiration all around for your next mermaid themed baby shower. May this magical theme bring joy to you and the people close to you!
14 Best Baby Shower Venues
15 Baby Shower Decoration Ideas & Color Schemes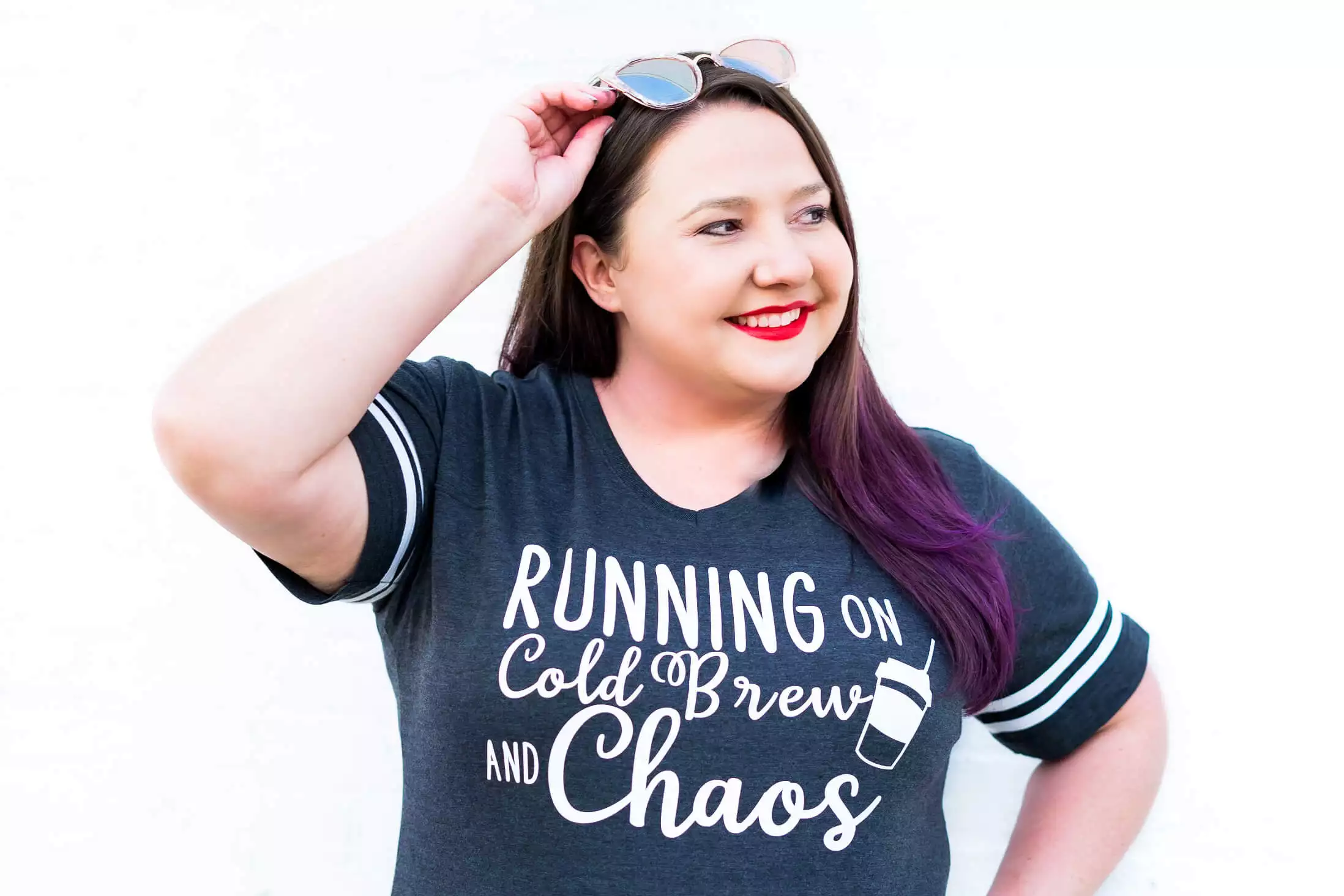 Kim Anderson is the organized chaos loving author behind the Thrifty Little Mom Blog.  She helps other people who thrive in organized chaos to stress less, remember more and feel in control of their time, money, and home. Kim is the author of: Live, Save, Spend, Repeat: The Life You Want with the Money You Have. She's been featured on Time.com, Money.com, Good Housekeeping, Women's Day, and more!