How to Throw a Virtual Baby Shower
This post contains affiliate links. As an Amazon Associate, I earn from qualifying purchases. I also earn from qualifying purchases made with other brands and programs. See my
privacy policy.
In March of 2020 things certainly began to shift for many people around the world and that shift happened without any consideration for the thousands of baby showers planned for expectant mothers. If you find yourself in a situation where you need to take your in-person baby shower and add a virtual baby shower option, you are in luck! I'll help you understand how you can still make it special, memorable and amazing.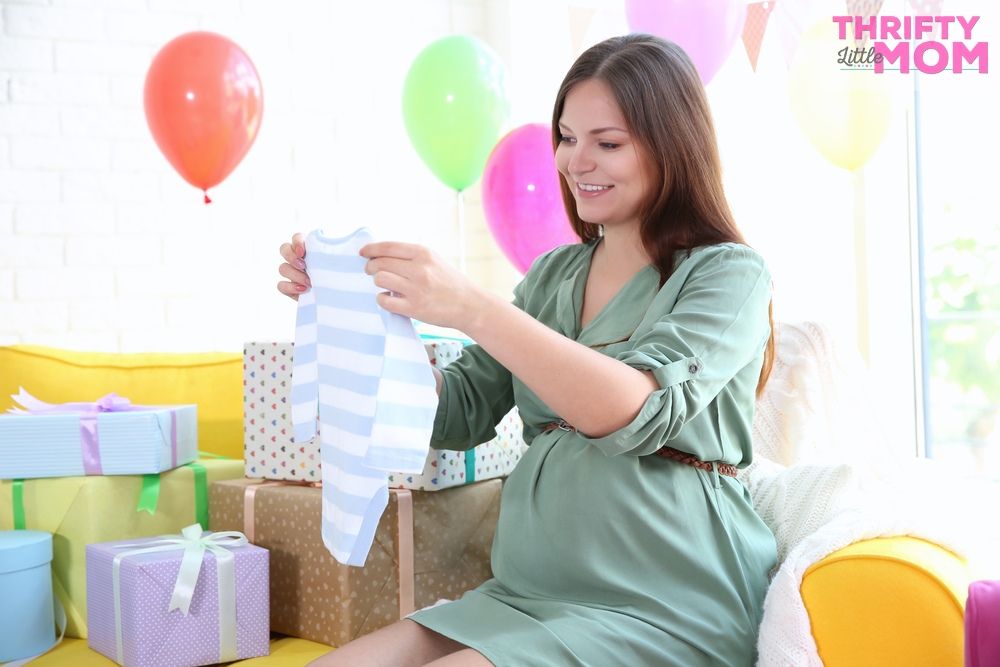 Step 1: Get a Zoom Link.
Zoom is a video conferencing software that allows people to attend virtual meetings. When you create an account you will be given your own virtual meeting room and that meeting room will have a permanent URL or permalink associated with it. It's easiest to share that link because it never changes.
You'll need to get this so you can include the link on your invitation (whether written out or sent as a link in a text or email)
Zoom works on computers, tablets, smartphones and even regular phones where you dial in.
The basic version of Zoom is free up to 100 participants but you are limited to 40 minutes. If the meeting ends, you should simply be able to start a new call again and have everyone join in.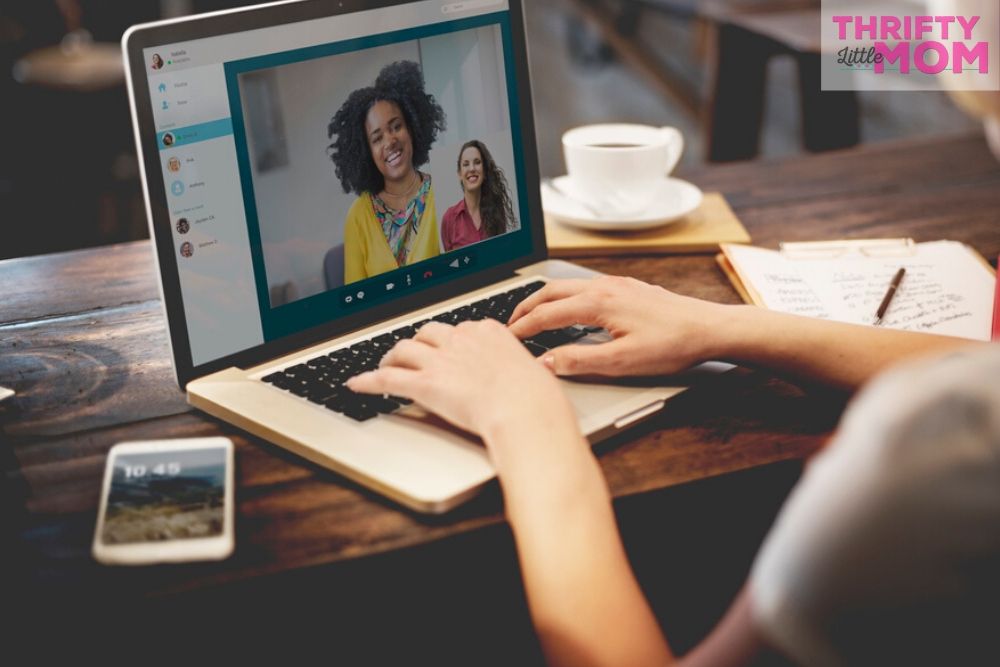 ---
How to Set Up Zoom for Your Virtual Baby Shower:
Once you are in Zoom, click Meetings on left-hand sidebar (red arrow)
Then choose "Personal Meeting Room" (red arrow)

---
When you click on Personal Meeting Room, you'll find a Join URL. Your guests simply need to click that link and they can join the meeting.
If you click on "Copy the invitation" it will give you the link plus ways for people to participate via the audio on their phone if they don't want to use a computer or data.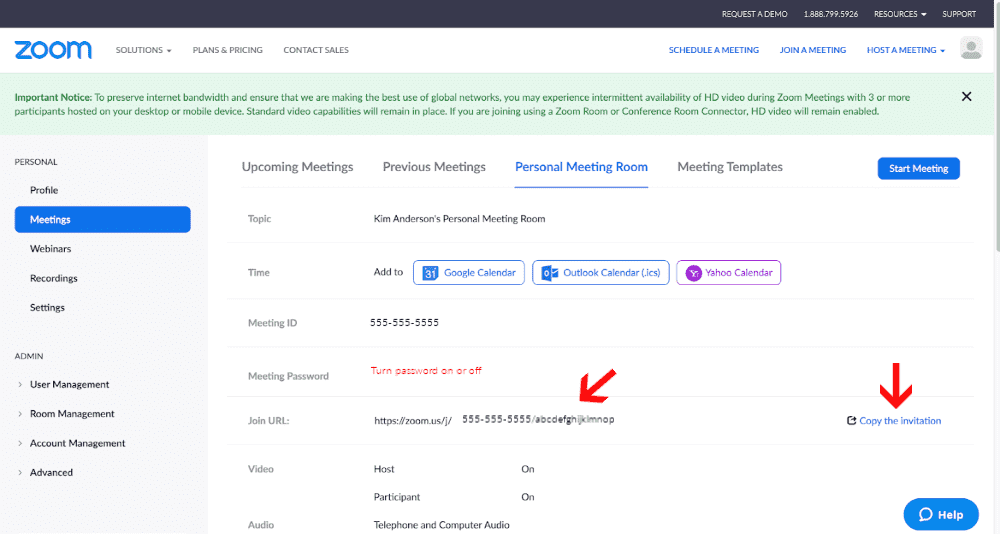 Step 2: Pick out your baby shower theme.
Just because you don't have a completely in-person baby shower, doesn't mean you can't still pick a theme and use it to plan your virtual version.
Step 3: Have the Parents-to-be make a baby registry online.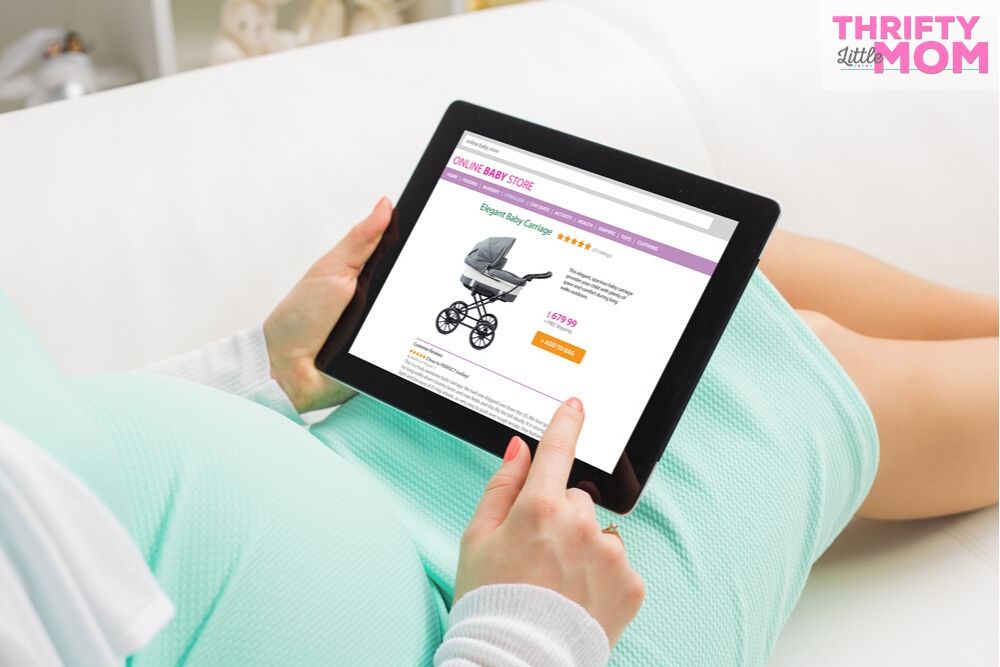 Honestly, I think it's smart to Create an Amazon Baby Registry because many people have an account and the shipping is often quick and easy. Plus returns are also super easy.
Other stores have online baby registry like:
Target
Walmart
BuyBuyBaby
Babies R Us
Target is by far, in my opinion, the easiest store to manage returns after Amazon.
Step 3: Send Out your Virtual Baby Shower Invitations.
If you love the idea of sending out physical invites you should still go for it. People are doing a lot more snail mail these days.
If you don't have the time, resources or energy, consider sending a Virtual Baby Shower digital invitation either via Facebook, Google Calendar or an eVite. I still use eVite all the time for my parties.
You can also send out the invites via text.
What's the most important information to include on the Virtual Baby Shower invites?
Who the Shower is For
The time
The Date
The mailing address for gifts
Where the parents-to-be are registered online
The Zoom meeting link
Step 4: Send the Parents-To-Be some Simple Decorations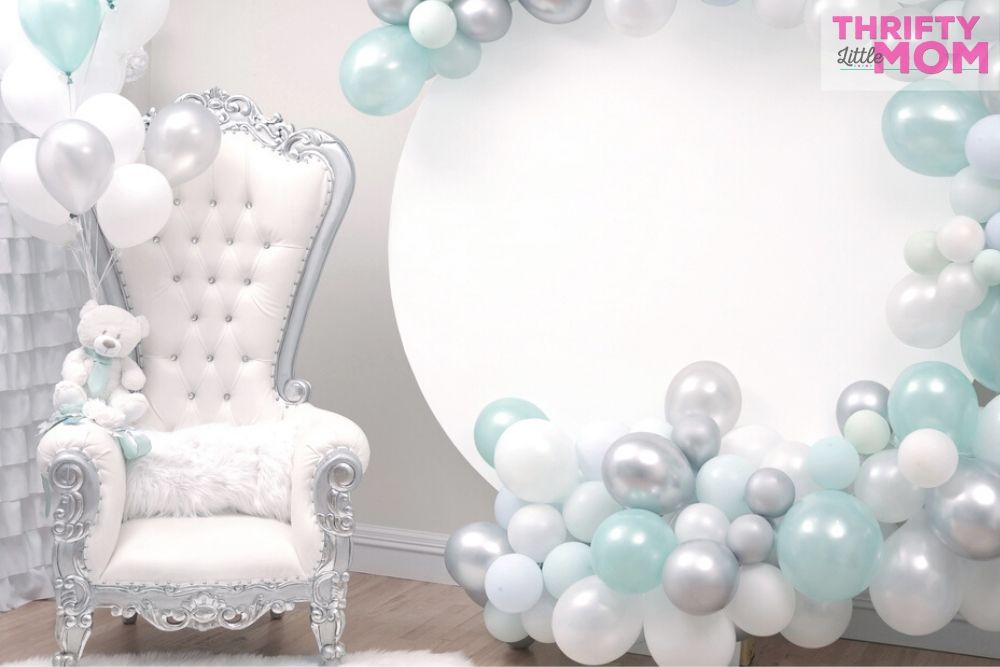 Virtual Baby Shower Backdrops:
To set the stage for a cute looking video call, consider getting the parents-to-be a themed backdrop. This would be something they could set up in the background, put their chair in front of and adds a festive look to the virtual party. Here is an Amazon link to a ton of baby shower backdrop options and the images below are a few examples.


Virtual Baby Shower Accessories:
These cute little boxes could go beside the parent-to-be in the video call and be filled with balloons to make the color theme of the shower.
Baby Shower Boxes Party Decorations – 4 pcs Transparent Balloons Décor Boxes with Letter, Individual BABY Blocks Design for Boys Girls Baby Shower Bridal Showers Birthday Party Gender Reveal Backdrop
Step 4: Send out a virtual baby shower favor or goody package.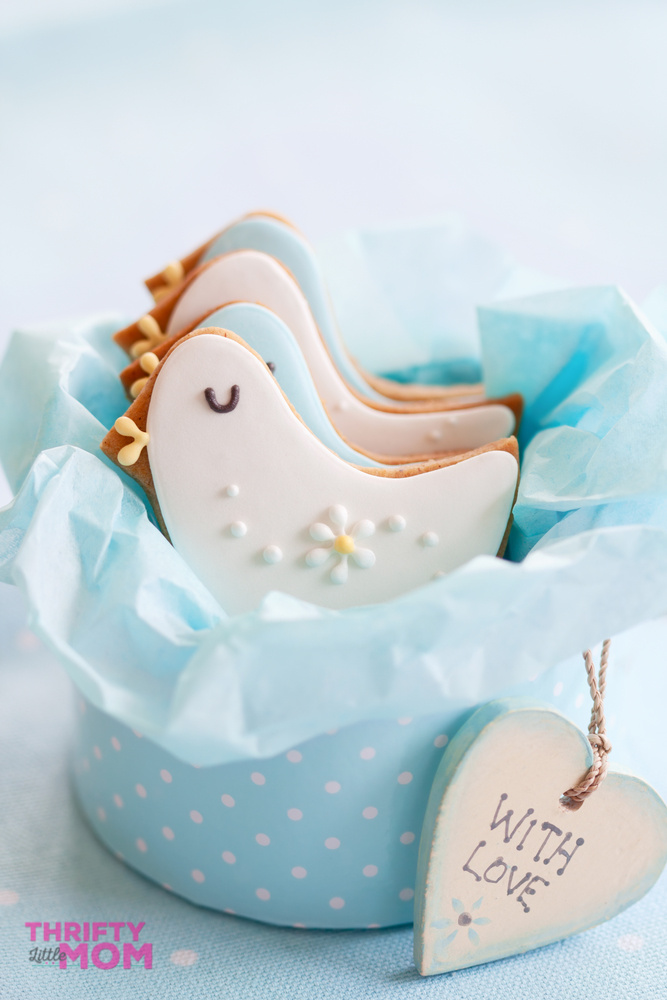 If you have some fun favors you want to send to guests you can always pack them up in some small but cute envelopes and ship them out to your guests.
Fun Envelopes:
Depending on what you decide to send your guests, you can snag some pretty cute bubble mailers. Be sure to measure the largest item that will be in the package so you can get the right size.
On the other hand, if you want to ship as much as you want of a few small items without worrying about weight, flat rate small boxes from the post office might be the way to go!
Here are some examples of cute envelopes from Amazon.
ProLine Matte Metallic Rose Gold Bubble Mailers 6×10 Inch Self Seal Padded Envelopes (25)
Fu Global 2 8.5×12 Inches Blue Polka dot Poly Bubble Mailers Padded Envelopes Pack of 25 (Blue Dot)
Fu Global 2 8.5×12 Inches Pink Polka dot Poly Bubble Mailers Padded Envelopes Pack of 25 (Pink Dot)
Cake Pops or Fancy Cookies:
You can still help your guests get into the taste of the shower by sending them a cake pop or decorative cookie in their shower package. Encourage them to bring them along to their virtual shower experience.
Here's a post on how to ship cake pops.
Here's a video on how to ship cookies so they don't break.
Usable Favors:
When it comes to mailing favors, I always like to choose items people can use in everyday life. Here are some of my favorite options on Amazon.
Fun Bottle Openers
24 pcs Baby Shower Return Gifts for Guest Supplies Poppin Baby Bottle Shaped Bottle Opener Wedding Favor with Exquisite Packaging Party Souvenirs Gift Decorations by WeddParty (Blue 24pcs)
Cute Baby Shower Themed Soaps
These say From My Shower to Yours which is very clever in my opinion.
Suds By Stacy and More Sampler/Party Favor Soaps From My Shower to Yours with Custom Labels – 30 Pack Samplers w/Baby Feet Clip Art
Step 5: Order some food and/or cake for the parents-to-be.
This is totally optional but it might be helpful to order some food and a little cake to be delivered to the parent-to-be on the day of the shower. This just keeps them from having to arrange food and still gives them an element of being pampered on a special day for their baby.
UberEats
Doordash
Grubhub
Individual Restaurants or Bakeries Near Them that deliver
Step 6: Host the Virtual Baby Shower Via Zoom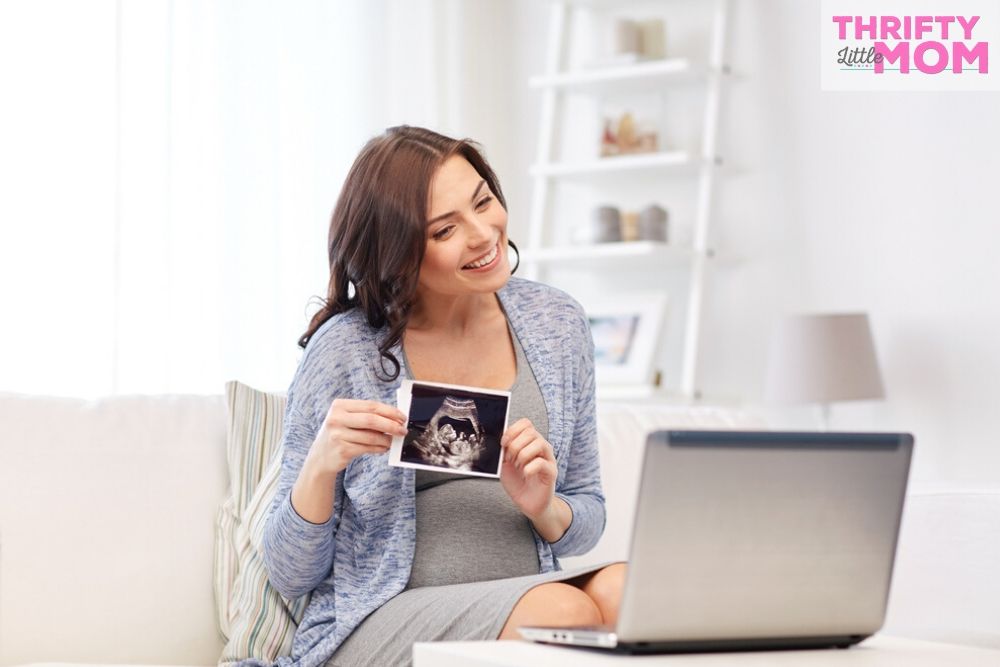 Once the big day comes along you simply login to your virtual baby shower via Zoom, go to your personal meeting room and start the Zoom meeting at the scheduled time and make sure that the parents of honor can be seen and heard.
Virtual Baby Shower Schedule:
Activity #1- Consider taking the first 15 minutes to let everyone join the call and do some small talk.
Activity #1 – Hostess Say a Few Words
Activity #2 – Live Gift Opening (Hostess should note all the gifts opened and whom they were from).
Activity #3- Virtual Baby Shower Games
Physical Game Cards- Kraft Baby Shower Game Set, Contains 5 Games, 50 Sheets Each, Fun Baby Shower Games and Activities, Includes Baby Prediction and Advice, Emoji, Bingo, Who Knows Mommy, and Guess Who Games

If you decide to play some baby shower games, you may want to send the game cards in the baby shower goody bag or if you decide not to do that, then send the game cards along with a physical invite in the mail. You may need a few extra stamps if you go this route.
When guests finish their game cards, have them text the hostess a picture and then she can give out prizes accordingly.
Virtual Baby Shower Prizes:

Digital Prize ideas: Starbucks eGift Cards, Chick-fil-a eGift Cards or another eGift Card Mailed to the Winner.
Digital Game Cards –

If you don't want to mess with sending out physical game cards then consider sending out games via email that guests can play.
Activity #5- Thank guests for coming and end the Zoom call.
Step 6: Send Out Thank You Cards
As always it's a nice gesture to send out thank you cards to the people who sent the parent-to-be gifts.
It's often helpful if the hostess gives the parent-to-be the list of gifts, whom they were from and their mailing addresses.
I hope that you found this post on 6 simple steps to a fabulous virtual baby shower to be helpful as you plan your event that may either be all virtual or virtual for a few of your guests.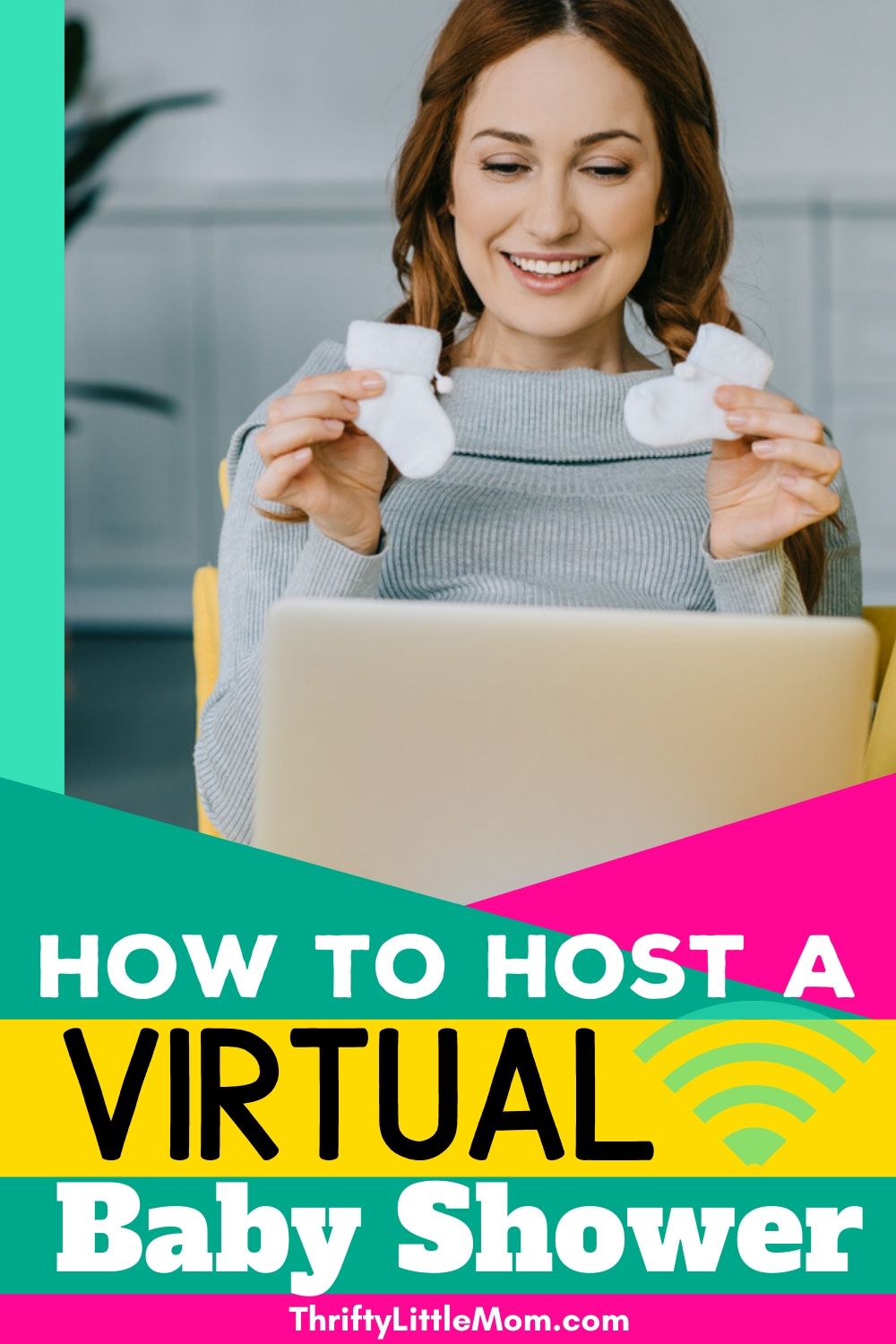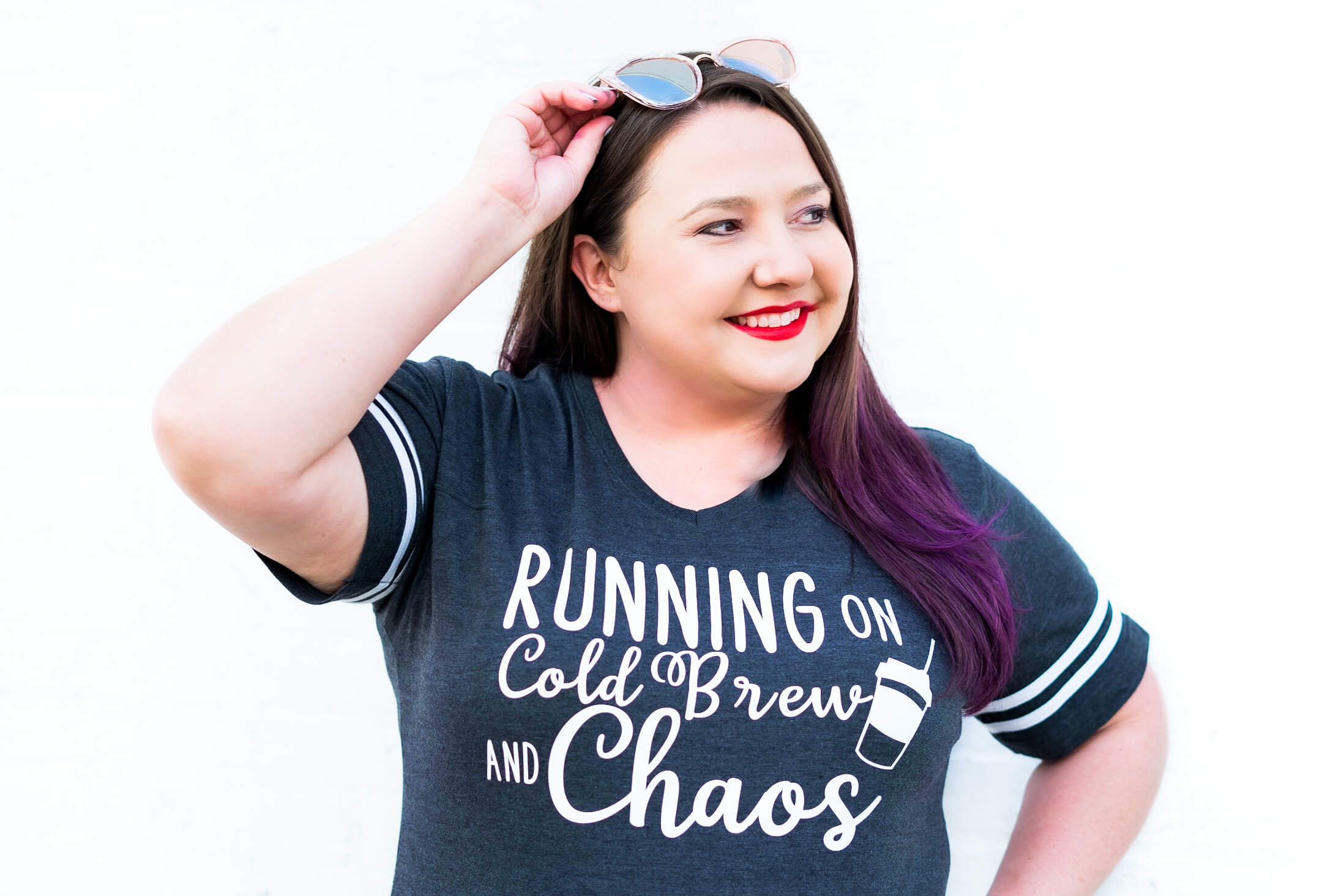 Kim Anderson is the organized chaos loving author behind the Thrifty Little Mom Blog.  She helps other people who thrive in organized chaos to stress less, remember more and feel in control of their time, money, and home. Kim is the author of: Live, Save, Spend, Repeat: The Life You Want with the Money You Have. She's been featured on Time.com, Money.com, Good Housekeeping, Women's Day, and more!
Summary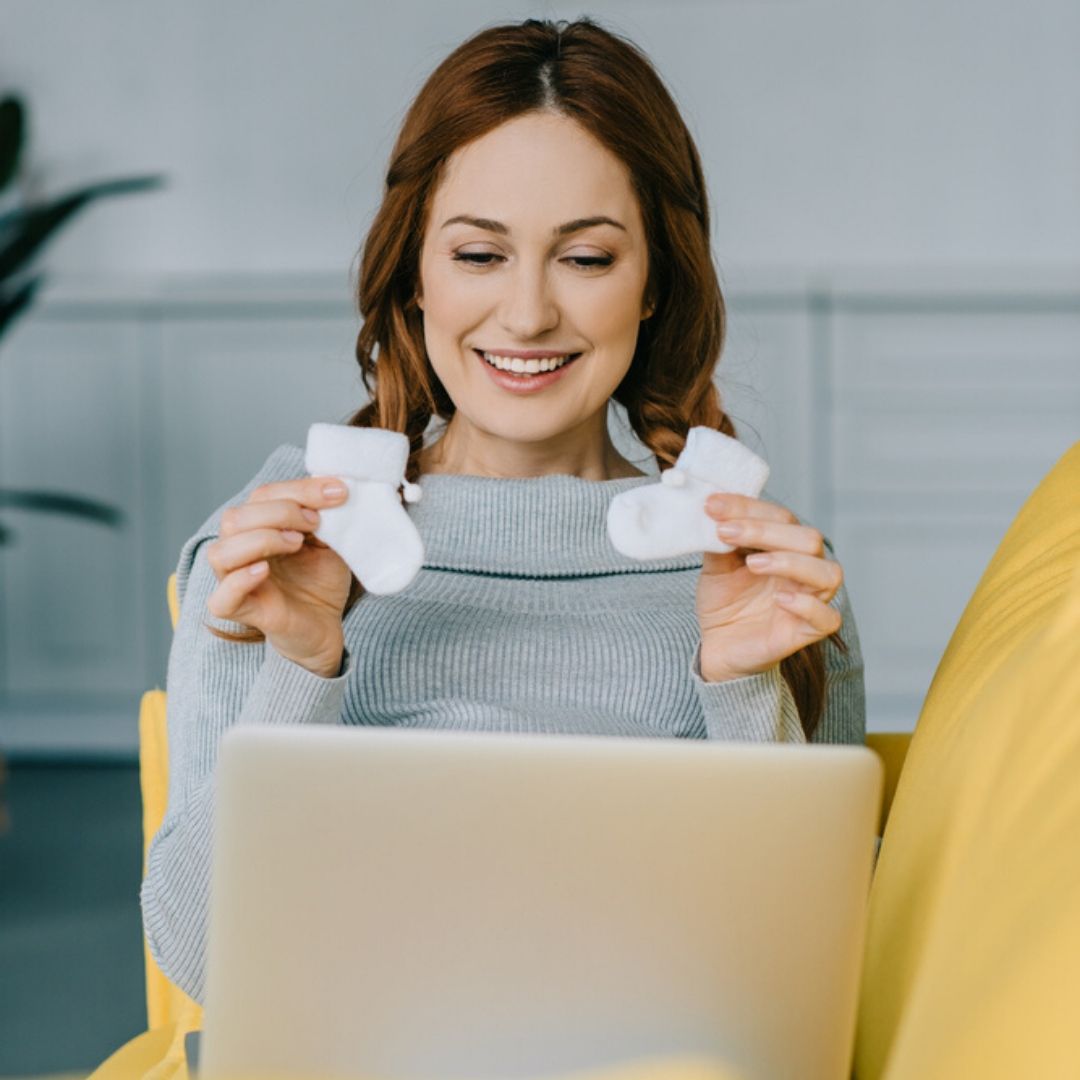 Article Name
Hosting a Fabulous Virtual Baby Shower
Description
Need to host a virtual baby shower? This post walks you through how to set one up step by step from start to finish!
Author
Publisher Name
Publisher Logo