It's time to celebrate the man of the family. Our heroes when we were children, our rock as a husband,  and our best friends- these men have been so much to us and to the people they help raise. "The best way to a man's heart is through the stomach", they say. So, here are 15 great Father's Day dessert ideas for the special man in your life.
Father's Day Dessert Ideas: Fruit Lovers
Cherry Crunch Dessert
My husband loves, loves, loves this cake. It's become a staple in my dessert arsenal as everybody who tries it loves it. The crunchy topping, the warm and tangy cherry filling, topped with a scoop of vanilla ice cream, this dessert is a delicious choice for any occasion. I like a dessert that the kids can help out with. If you are looking for an easy recipe, look no further than this "love at first bite" cherry crunch cake for your Father's Day celebration.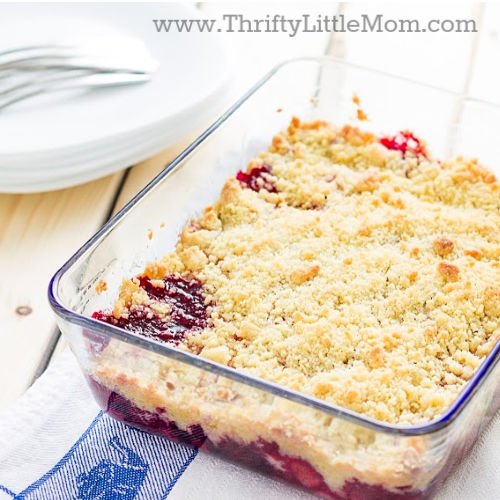 Blueberry Pineapple Crunch Dessert
I am so lucky to be able to spend summertime in my husband's family mountain home. This lush area is filled with agriculture as far as the eye can see. With summer and farms, blueberries are always readily available and on the menu in our house. We've picked so many over the years that this delightful summertime dessert has made its way into our regular rotation. If you like the sweet taste of berries with the citrusy punch of pineapple under buttery cake and pecans, please your palate with my easy Blueberry Pineapple Crunch Cake.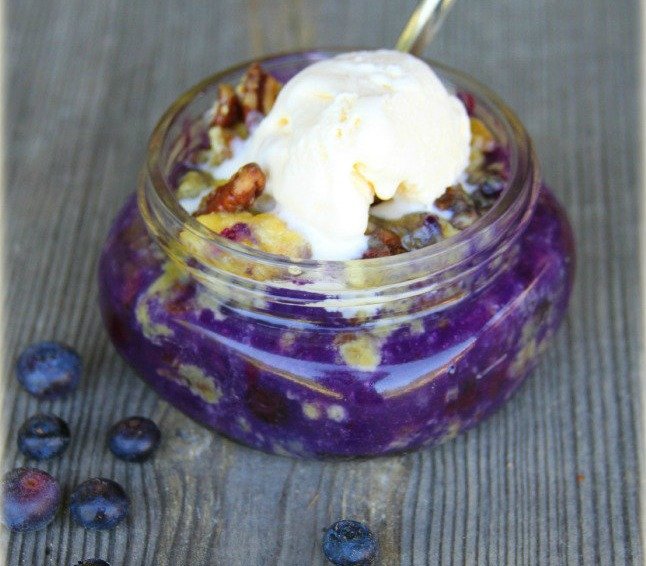 Naked Cakes
Ok, before you start thinking something different, keep your apron on. Naked cakes are cakes that have exposed edges. The icing is in the layers, but not around the sides of the cake. This styling of icing takes a less formal approach to cake decorating and creates a beautiful rustic look that I absolutely adore.
Plus it's darn easy for this non-perfectionist type gal.
Why I love naked cakes:
No pressure for icing perfection
Can be utilized for any occasion with thematic toppers
Any flavor cake mix can be used
Alternate flavors can be layered for a culinary delight
I have several different takes and tips in the Lazy Baker's Guide to Classy Naked Cakes.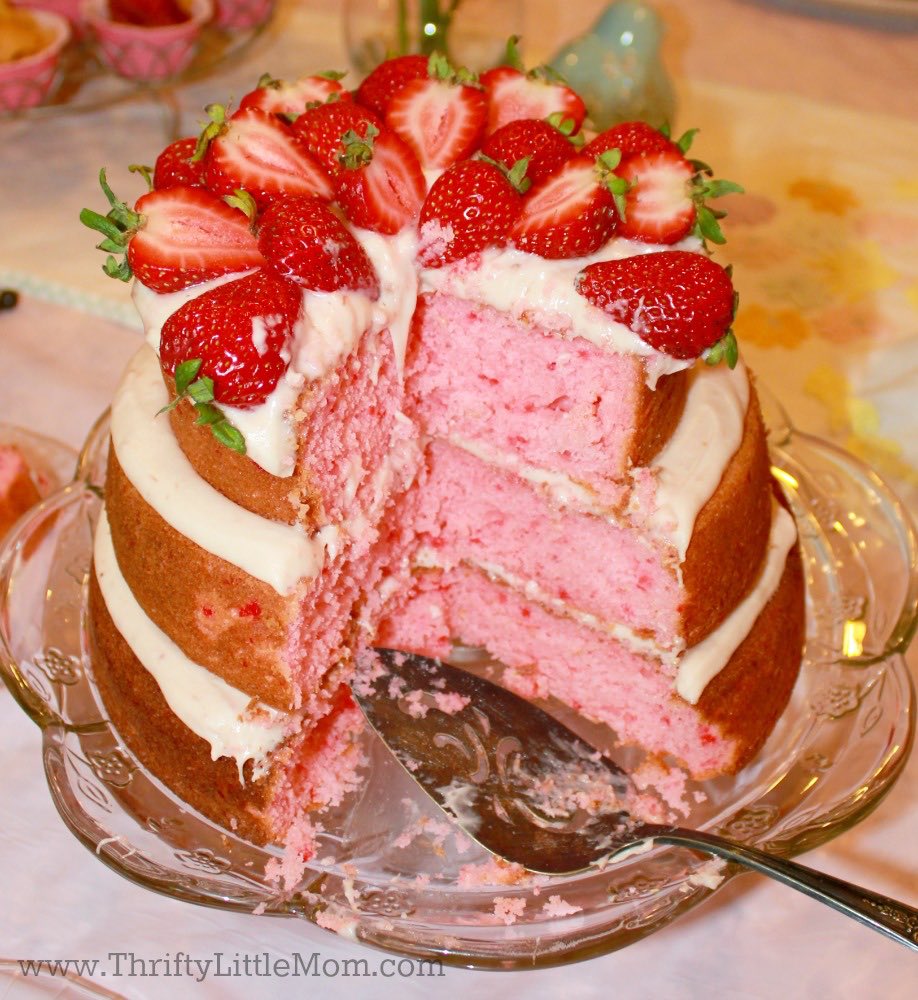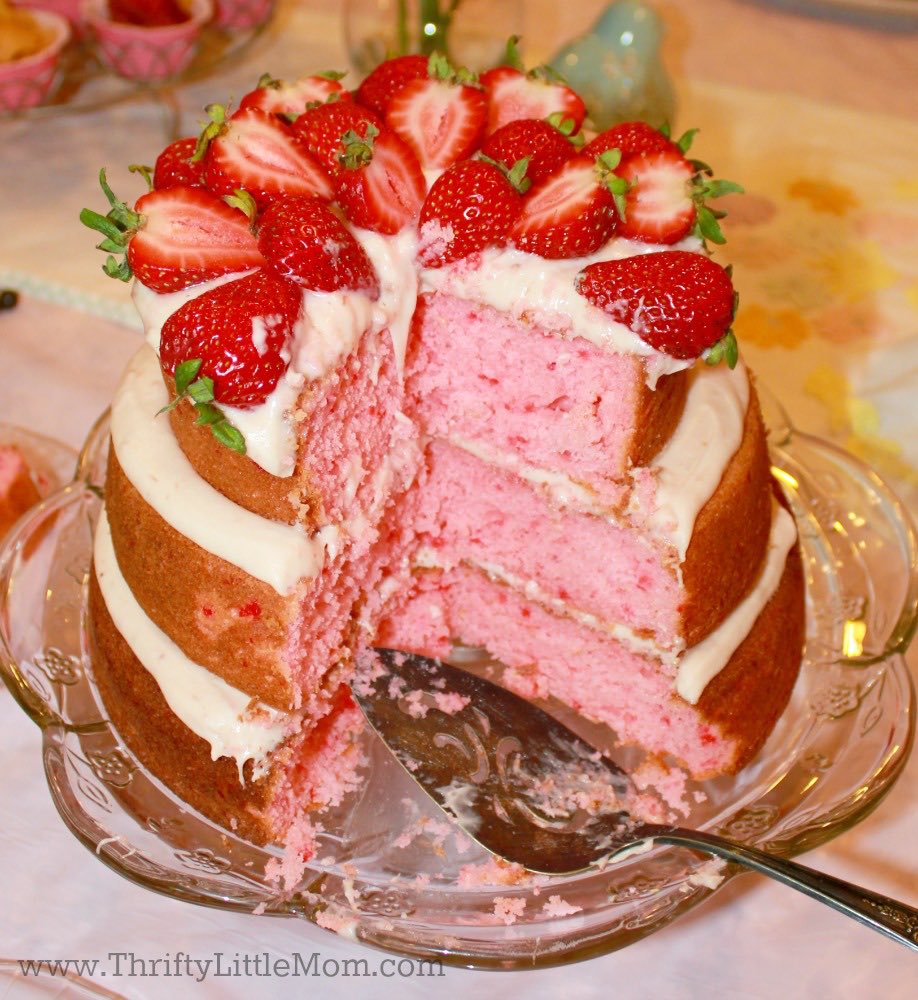 Cool and Creamy Berry Trifle
I say berries are the candy of summertime. The fruity combination of blueberry and strawberry excites and delights especially when added to the light and sweet fluffiness of angel food cake. This recipe is beautiful to the eye and even more delicious to the taste buds. Bring this cool and creamy berry trifle to the Father's Day celebration and see the smiles increase!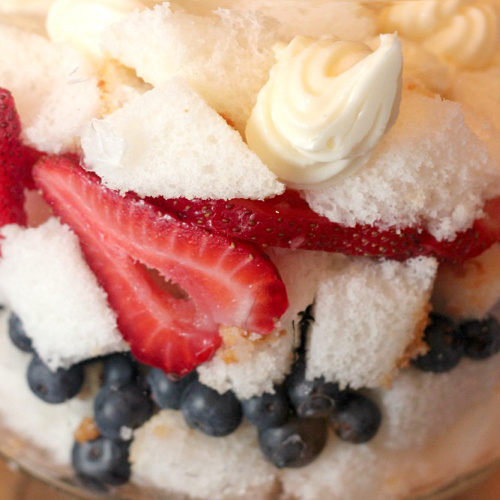 Single Serve Strawberry Trifle
"But Kim, I am NOT a baker…" And to that I say, "Fear not! For homemade and easy doesn't not require an oven!" Sometimes I love an easy and quick recipe that people love and the kiddos can help create. Mix up this delicious recipe and serve it to your guests in individual containers for a self-contained strawberry soiree! If you like easy and scrumptious, then single serve strawberry trifles are just what the momma ordered!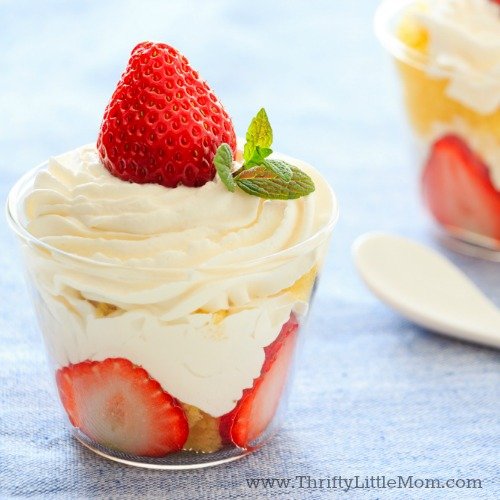 Father's Day Dessert Ideas: Chocolate Lovers
If you've got a man in your life that loves some chocolate consider some of these Father's Day Chocolate Cake Ideas!
Fudge Brownie Trifle Cake-
I'm kind of a trifle addict because they are just so darn easy to make.  In this case, you can't go wrong with filling a glass jar with bits of brownie, ice cream, whipped cream and fudge!  Check out my recipe for Hot Fudge Brownie Sundae Trifle.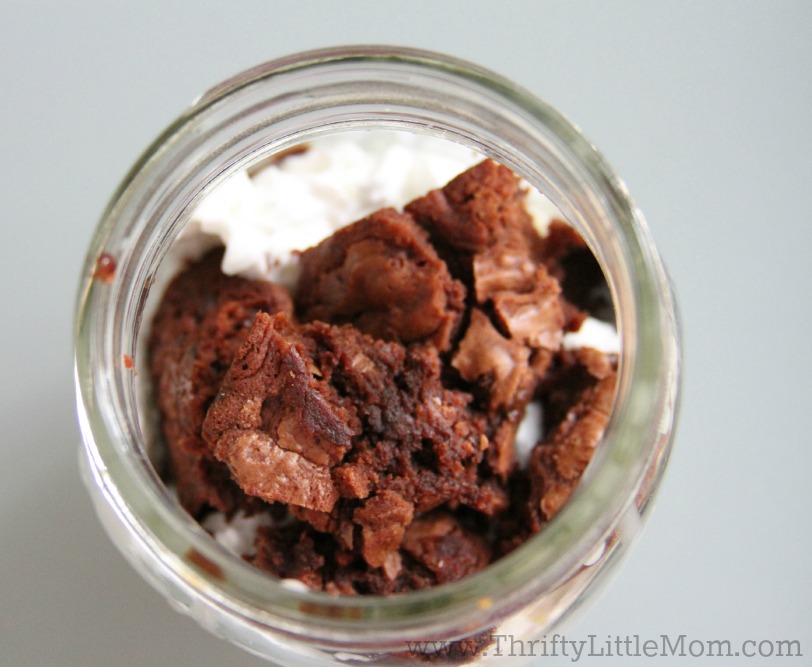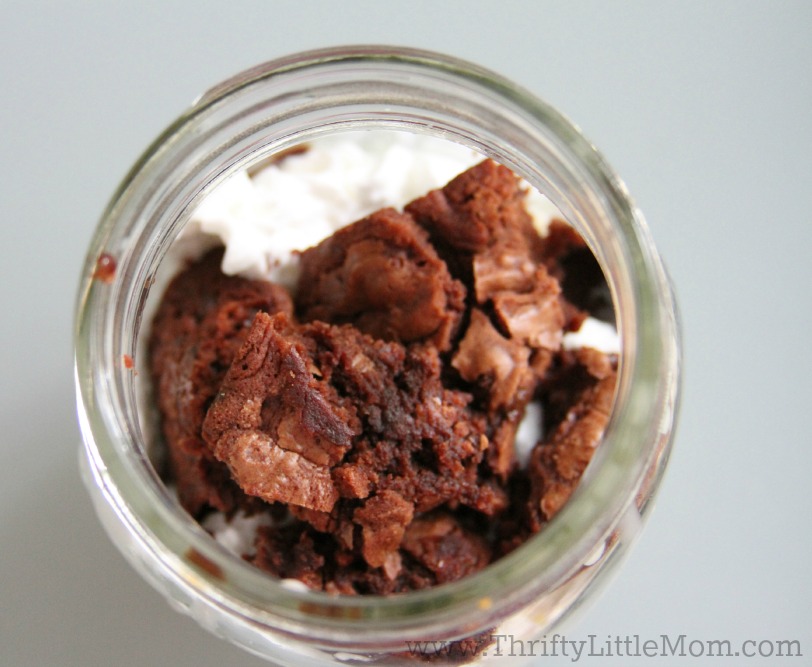 Flourless Chocolate Cake –
This is my ALL time favorite dessert.  It is the one that I request at every birthday and if you've got a chocolate lover in your family it's a solid choice.  The name says it all- no flour, just chocolate, butter, sugar and amazingness.
The one person in my life that has always made the best version of this, Cris Wang, also happens to have food blog.  I was thrilled to see that she had posted her famous recipe so go check it out on Scratch Made Easy, 3-Ingredient Chocolate Flourless Cake. 
If you don't want to make this cake yourself, consider grabbing it from a local bakery.
Groceries stores like Trader Joes and Whole Foods carry this one too!
Decadent Chocolate Cake with Peanut Butter Cream Frosting-
The same gal that brought us the fantastic flourless chocolate cake recipe, also brings another recipe that I believe any peanut butter chocolate man will drool over.  Check out her recipe and tutorial for Decadent Chocolate Cake with Peanut Butter Cream Frosting on Scratch made easy.
Father's Day Dessert Ideas: Booze Themed
Make-You-Famous Rum Cake
This cake is kinda my claim to fame with my friends and neighbors. They regularly expect me to bring this tantalizing dessert to any and all functions. If I don't show up with "THE" cake, I can see the look of disappointment on their faces. Much to my chagrin, I usually don't give out the recipe because it's… FROM A BOX! Well, not entirely, but enough to make it super easy and make you look like a star baker. If rum cake sounds like your style of cake for Father's Day, my Make You Famous Rum Cake recipe will be sure to please.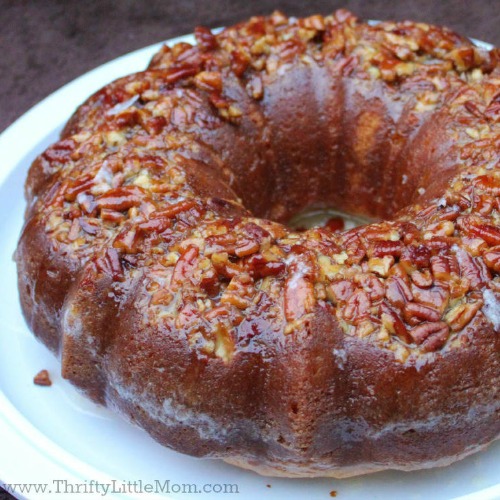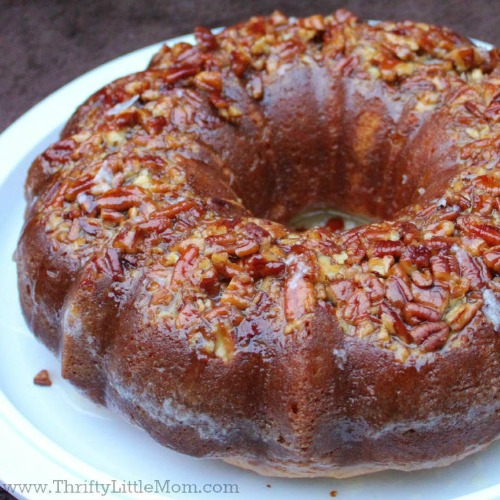 Margarita Lime Cake-
Got a spouse that loves lime?  Why not make this simple yet delicious looking Boozy Margarita Lime Cake cake from Pastry Affair?
Tiramisu For You-
One of the most classic boozy cakes is Tiramisu!  Usually a crowd favorite, this cake is a creamy classic!  Try this Tiramisu recipe from Fifteen Spatulas!
Father's Day Dessert Ideas: Already made
Nobody is gonna wag their finger at a store bought dessert if you don't have the time to whip up your own creation. In my life, sometimes being thrifty means balancing time and expense. So if you find that you are not inclined to create in the kitchen, leave it to the professionals.
Just remember, the main way that it looks store bought, is if you leave in the big plastic packaging.  If you want to wow the man in your life, simple take that baby out of the package and put it on a cake stand or in a plastic cake carry case.  Then the fact that it is store bought, can be our little secret!
Here are some ideas if this is the direction you'd like to go!
Fathers Day Dessert Ideas: Specialty Cupcake Store
These little cupcake shops keep popping up all over towns. What I think is fabulous about these shops is that they like to experiment with different flavor combinations that you won't find in your grocery store. Some twists that you may or may not heard of that would be great for Father's Day cakes are things like:
Maple Bacon Cupcake
Honey Bourbon Cupcake
Peppermint Schnapps Cupcake
Vanilla Porter Cupcake
Everyone has a favorite flavor and these shops cater to all palates. You can mix and match to make sure all guests are sweetly satiated.  Once you pick out your cupcakes you can jazz them up yourself with ease!
Father's Day Dessert Cupcakes Ideas: Toppers
You can add your own decorations geared toward the father you celebrating!  If you have speciality or homemade Father's Day cupcakes you can take them from plain to fun!
Here are a bunch of fun options based on interest!
I was recently looking and found these cute mustaches that are masculine and quirky. Its a neat way to add some manly tweaks to the day.
Fun Express Mustache Food And Cupcake Party Picks – 25 Pieces
Tool Man:
Facial hair not a big topic in your family? That's fine! I think these tool set toppers are a classic nod to dad and his "Mr. Fix-It" nature. Even if these are the only tools he'll ever touch, they make a cute statement.
Tools Cupcake Picks – 24 pc
Gone Fishing Father's Day Cupcakes: 
Bass Party Picks, 24-Pack, Gone Fishin' Party Collection by Havercamp
Golf Themed Father's Day Cupcakes:
Golf Ball Cupcake Rings Party Favors (24-Pack)
Hunting Themed Father's Day Cupcakes
Fathers Day Dessert Ideas: Grocery Store Bakery
Many local grocery stores are really kicking the cake competition up a notch!  Next time your at your grocery store head over the bakery to see what kinds of goodies are available.
Sheet cakes for a crowd
Whenever you have a large gathering of fathers- I know with my dad, my father-in-law, my husband, having several cakes can get a bit busy. Consider purchasing a large sheet cake from somewhere like Sam's Club or Costco. (Remember to get these things ordered during the week to avoid the mad dash on the weekend before Father's Day, trust me).
I hope this post has given you lots of good Father's Day dessert ideas that you can use to plan the special day with whomever you are with!  I already know which one I plan to make!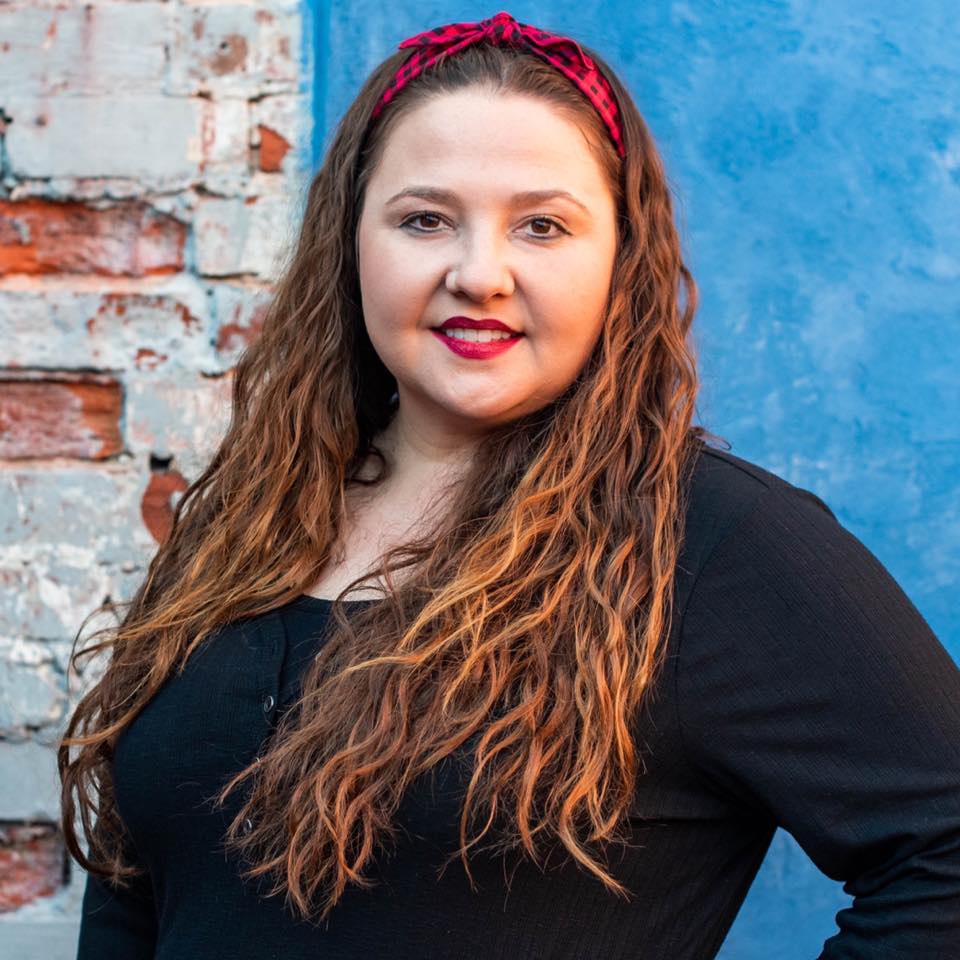 Kim's is the party planning, cupcake loving, celebration catalyst behind the Thrifty Little Mom Blog. Kim was a pro event planner for over 7 years before she became a full-time blogger. Kim is the author of: Live, Save, Spend, Repeat: The Life You Want with the Money You Have. She's been featured on Time.com, Money.com, Good Housekeeping, Women's Day and more! Kim aims to inspire you to create parties, celebrations and gatherings that everyone loves!
Summary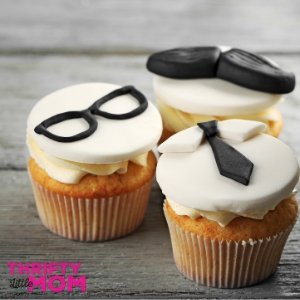 Article Name
15 Delicious Father's Day Dessert Ideas
Description
One way to celebrate a father in your life is to bring them a cake they can truly enjoy! This is a list of 15 Father's Day Cake ideas and at least one is sure to please the guy in your life!
Author
Kim Anderson
Publisher Name
Thrifty Little Mom