29 Fun Winter Birthday Party Ideas
This post contains affiliate links. As an Amazon Associate, I earn from qualifying purchases. I also earn from qualifying purchases made with other brands and programs. See my
privacy policy.
I'm a winter baby, and so is my kid. So, I have to go out of the way amid the heavy holiday season to do something fun and hope that it doesn't snow- cause here in the south; we don't know what to do when it snows. I have tried every year to come up with something fun and exciting for both of us to enjoy a celebration away from the other festivities. Here are my favorite winter birthday party ideas.
Winter Birthday Party Planning Tips: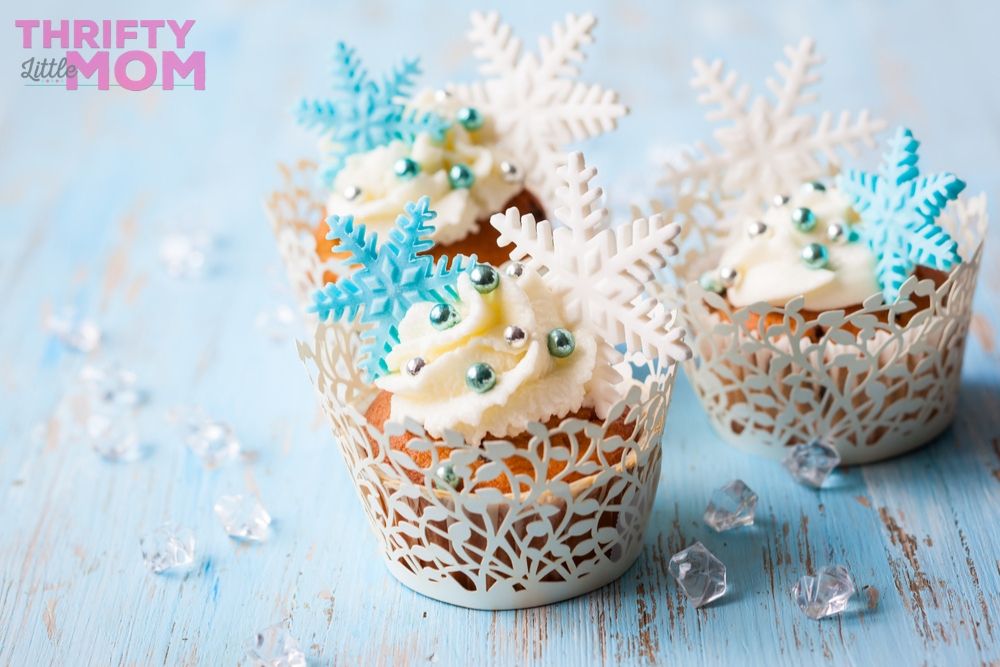 There are a few things to take into consideration when choosing a place to host your winter party. Of course, the climate ultimately dictates the venues, but there are plenty of exciting and fun options. When I plan a winter birthday party, these are the first things to decide:
Which weekend will you choose for the events?

I will occasionally move a birthday celebration to a weekend that is NOT the same week (sometimes even the same month) as the birthday falls on. You can do this too! Whoever made you think you cannot throw a birthday party whenever you want to hasn't had a birthday next to Christmas.
Setting a different date will allow for the honoree to be celebrated in a specific time frame, which will feel more special, even if they have to wait a week or so.

How many guests are you going to accommodate?

Do you want this to be a small intimate gathering or a large blowout party?

Indoor or Outdoor?

There are plenty of great activities that take place throughout the winter season. Don't feel like indoors is the only option when it is cold. You can pick a great outdoor activity as long as your group knows that is the clothing expectation.

Mix and Match

Who says you can only do one? Below is a list of fun activities for the winter months. Pick a few and have a progressive birthday bash.
Indoor Winter Party Ideas: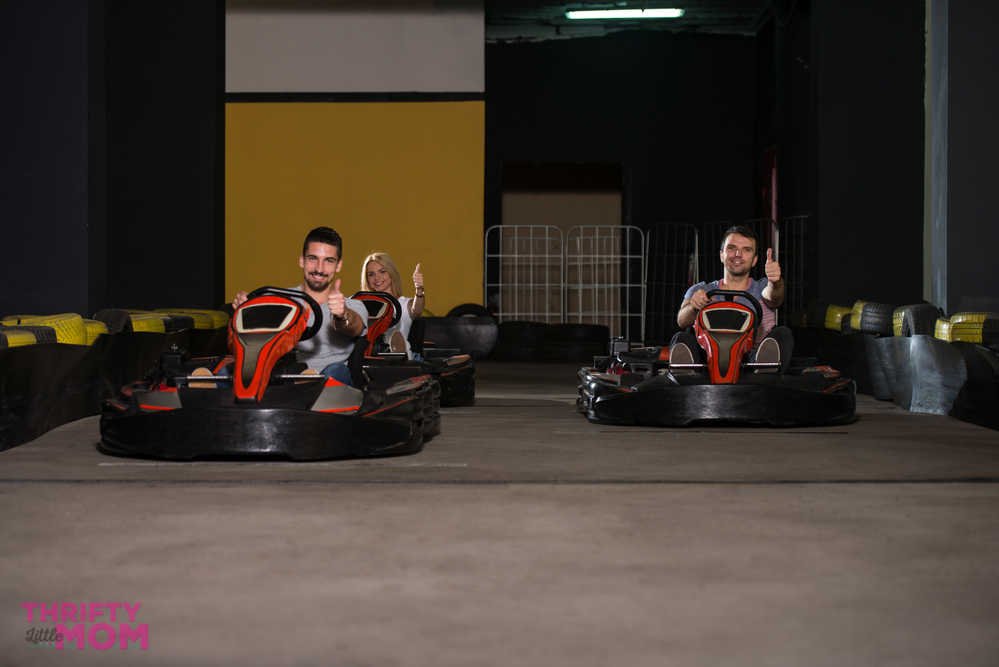 The benefit of an indoor winter party is that you can have it almost any time of day. The climate-controlled areas and indoor lighting allow you to get many more hours out of the darker months. These are optimal for regions where the cold is utterly unbearable for this reason.
Indoor Race Tracks
Adults and kids love screeching around the tight curves while competing to win first place. These tracks can be exhilarating and bring so much fun to the celebration. See what type of party packages the venue offers to increase the personalization of your gathering.
Indoor Ice Skating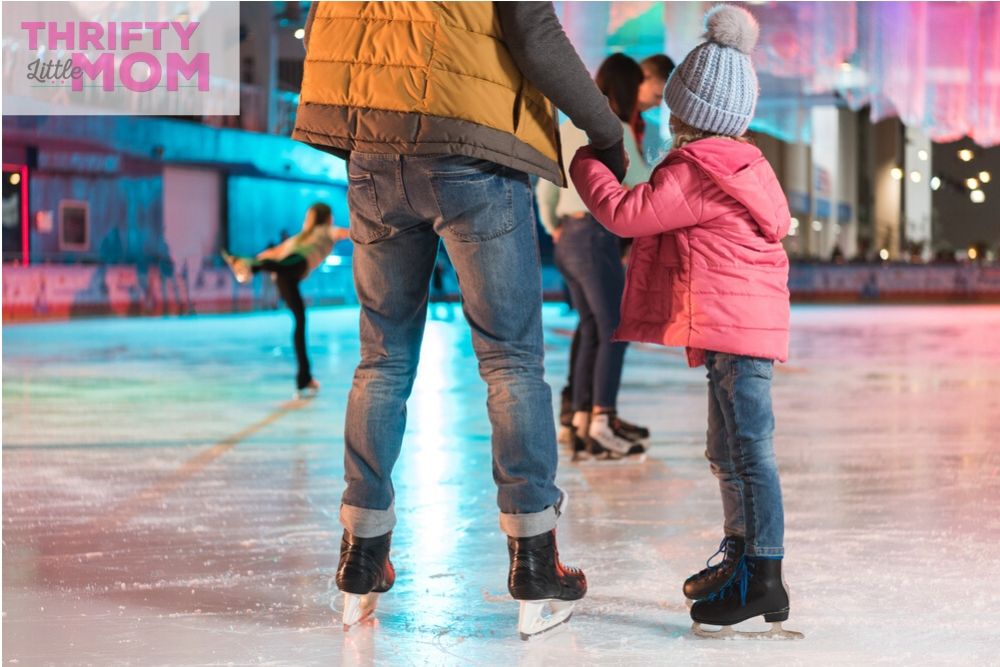 Ice skating is an excellent exercise and can provide entertainment year-round. These venues are set up to provide great celebration spaces and exclusive "extras" to make your winter birthday a success. Wrap up with your favorite matching scarf and glove set and whizz around the glossy ice rink.
Planetarium Star Gazing
When looking to warm up and relax from the cold, biting air outside, consider a planetarium. These indoor venues have reclining chairs that allow you to gaze at the stars and solar system being projected above you. It is almost a floating experience that I love to do.
Imax Theatre
I am partial to Imax and OmniMax theatres, my husband proposed to me in one (a super romantic story I'll tell you about sometime, hehe). But these theatres have larger screens that encapsulate you in the project movie. The sound systems are futuristic and pump the volume through your very being. It's pretty neat.
Science Center
You don't have to be a big ole nerd to enjoy a science center. The most recent one I went to boasted an exhibit of the classic movie monsters and how science affected their existence. It was pretty exciting and entertaining.
Holiday Themed Broadway Shows
Broadway shows are an elegant evening. I love an excuse to get dressed up and go to the show. Taking a night to enjoy the arts is a fantastic way to celebrate your winter birthday.
Indoor Trampoline Center
If you would like to get some high-flying fun on your annual celebration, a trampoline park is a perfect place to go. I love bouncing at these indoor locations. They are more than just a bunch of trampolines in a warehouse; there are games and obstacle courses to keep you entertained while you jump and fly.
Pro or College Basketball Game
A great indoor activity during the winter months is going to watch a sporting event. There are so many sports activities happening; I have a hard time deciding. You may even choose to splurge on box seats or front row.
Laser Tag
When it comes to a great indoor party day, laser tag is always on my list. Any time of the year, you will find me getting a crew together to enjoy this exciting game. Most of the laser tag places I have gotten to experience have full party rooms and amenities to provide a fantastic birthday experience.
Whirly ball
When I saw "whirly ball" for the first time, I was super excited. Imagine mixing bumper cars, lacrosse, and basketball. This face-paced game is precisely what you are looking for in an action-packed winter birthday party for adults and older kids.
Disney on Ice Shows
If you are looking for a winter birthday party idea for kids or kids at heart, then an ice show may be the ticket. The performances are acrobatic, and the costumes are eye-popping. Plus, I get to sing along to my favorite soundtracks while I enjoy some thematic snacks.
Go to Disney; It's the Off-Season!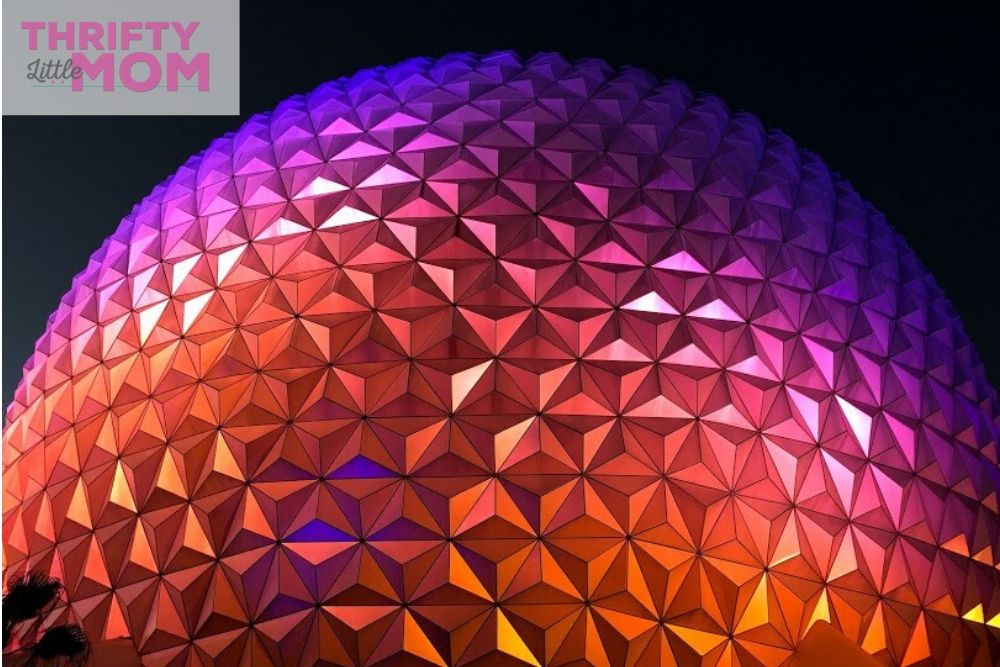 Check out the great deals that are available for Disney in the off-season. It is entirely possible to do some How To Plan a Thrifty Disney Vacation In The Off-Season. Pick your favorites and enjoy this once-in-a-lifetime winter birthday party option.
Movie Party Inside
When I was young (and even now), I loved getting together with my friends and setting up a full-on movie night. We'd set up the area with pillows and blankets. I would grab some fun string lights and get the snacks ready. Throwing an Indoor Movie Party is a great way to keep the cold out and the fun in for your next birthday party.
Outdoor Winter Birthday Party Ideas:
Just because it is cold doesn't mean you can't enjoy the fun winter activities that are available if you look for them. It's the season of lights, so enjoy the bright and colorful decorations of the season that are put up "just for you" (hehe).
Ice Skating Rink Outdoor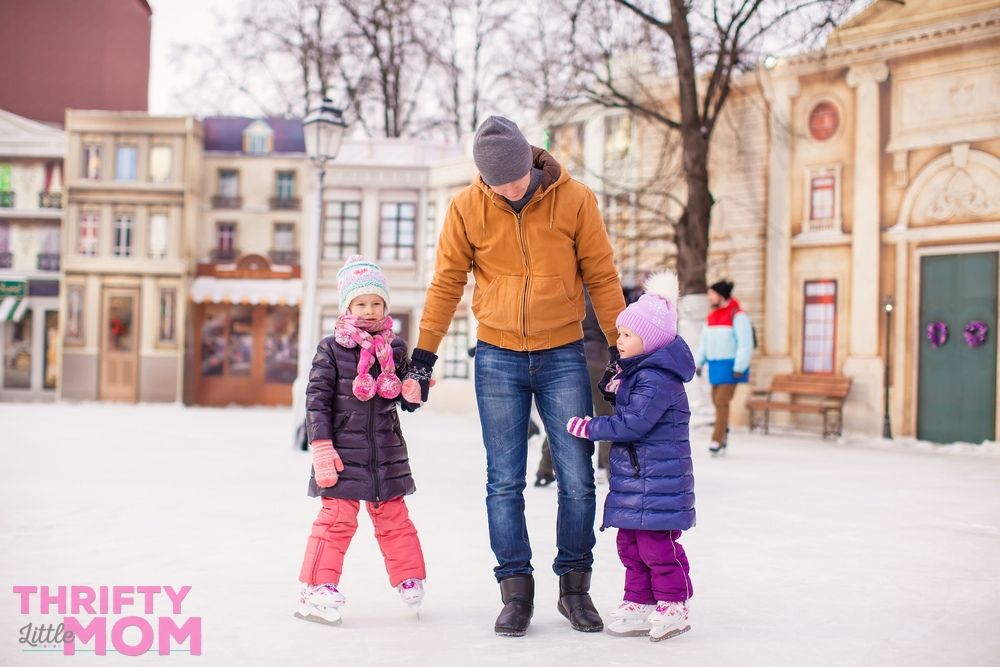 Most large cities and even some smaller cities will put up a seasonal outdoor ice skating rinks. These entertaining areas will have food vendors and other entertainment like face painting and balloon twisters. I enjoy going to these events, and I think it is an excellent option for a winter birthday party.
Christmas Light Drive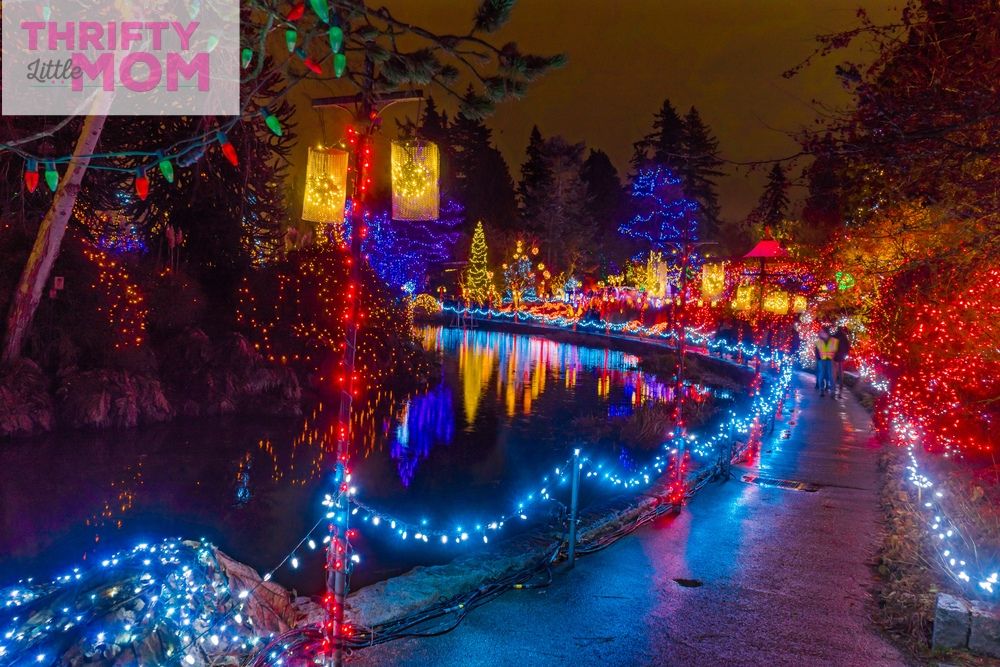 In Charlotte, the speedway closes the inside track down to make way for one of the best drive-in light shows I've seen. You turn on the radio to the station that is linked to the show and drive slowly. The entire show is timed to the music, and it is stunning. If the weather is temperate enough, I suggest renting a convertible.
Christmas Lights Show
There are light show events taking place throughout the holiday season. The display is an excellent opportunity to make it your birthday celebration. It's as if they put up all these decorations to celebrate you! Find a light show in your area with an easy google search.
Ski Trip/Snow Tubing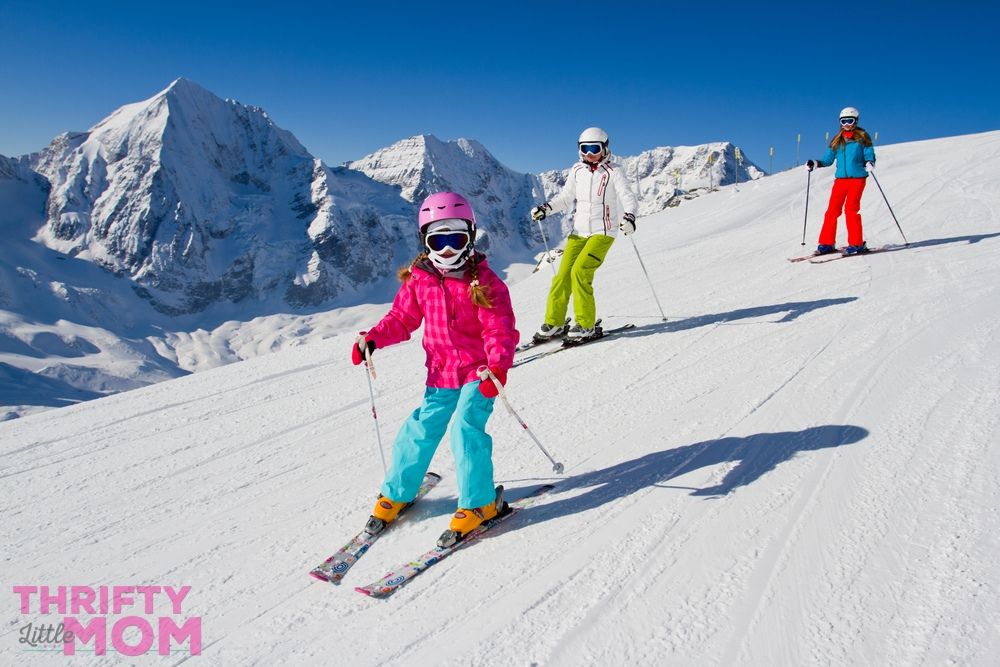 Within a few hours of where we live, there are several ski resorts. If you are not a ski aficionado, that is ok. They do provide ski lessons, but you can go the easy route and enjoy a day of snow tubing. Snow tubing involves large inner tubes that you will use to slide down large hills and even full courses.
Pro or College Football Game
While there are plenty of indoor sporting events, when adequately attired, you can enjoy outdoor activities too. Grab your hand warmers, throw on a couple of layers, and go root for your favorite sporting team.
Themed Train Rides
If you have a railway within a few hours of you, chances are there are great seasonally themed train rides to enjoy. I have been a part of a Thomas the Train themed ride and The Polar Express locally, and it is magical. Train rides are a perfect winter birthday party idea for small kids to enjoy.
Special Winter Theme Park Days
The theme parks during the winter will have fantastic events and decorations to bring people in when the rides are not active. Check out your closest theme park to see what activities you can enjoy for your winter birthday party.
Check Facebook Events for more local outdoor winter-only activities.
There are so many great resources out there to help you find fun winter birthday party activities. Facebook is good at helping you find events for specific times and locations.
Winter Birthday Party Themes: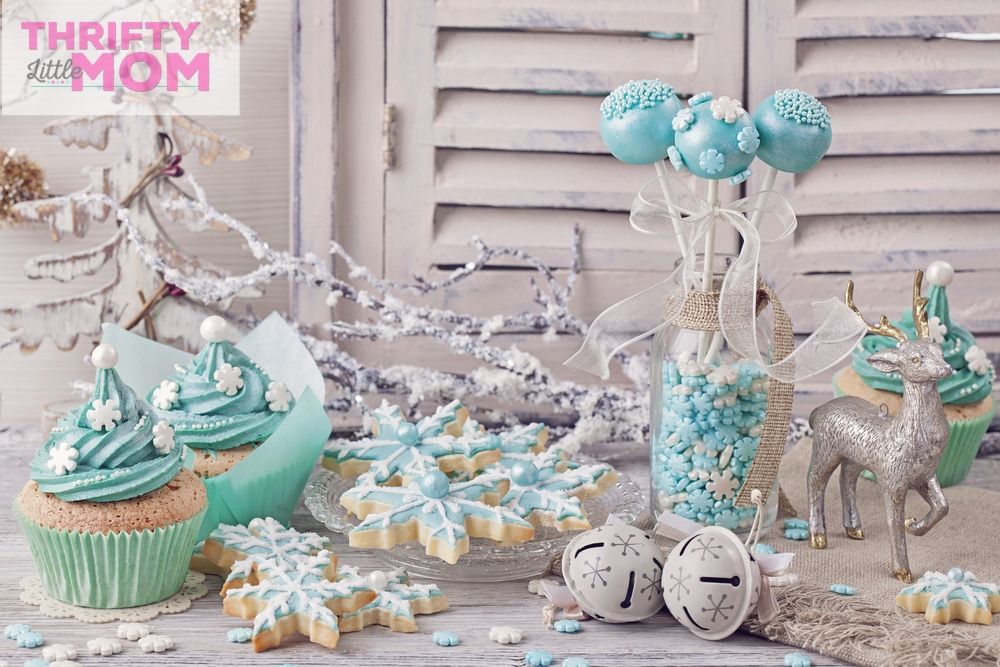 If you plan on throwing a perfect birthday party, you may want to choose a fun theme to add to the event. Here are some of my favorite decorations and themes for winter birthday party ideas.
Grinch Party

Enjoy a party of holiday whimsy with this classic theme- create a fun Grinch Christmas tree to frame the decor.

Nightmare Before Christmas

If you love both holidays, this spooky and magical theme can continue the fun of Halloween with the excitement of Christmas

Hollywood Party

Frozen Party

When your birthday is in the winter season, there is no better movie theme for building a snowman with friends. If you do not have snow, you can craft a snowman with marshmallows!

Ice Age Party

Throw a prehistoric party to celebrate your birth. Enjoy mammoth-sized fun by bringing in cute elements from the movie.

Elf Party

Throw an Elf themed celebration with funny ideas like "World's best cup of coffee" drink bar and Ziploc bagged spaghetti topping bar. Don't forget the extra syrup!

Ice Cream Party

Baby, it's cold outside, and the desserts are too! Create a night of decadent add-ins to your favorite flavors of ice cream.

Hot Cocoa Party

You may need to warm up from one of the many activities above. I am in love with Hot Cocoa Toppings bar ideas right now, and these would be a perfect ending to a day celebrating your winter birthday party!
With winter birthday party ideas, you don't have to relegate yourself to sitting in a closed space to avoid the elements. Take in all the fantastic events and activities that the season has to offer as if they did it just for you. Have a wonderful birthday!

25 Best Kids Birthday Party Places
19 Best Birthday Party Places for Adults
20 Best Birthday Party Places for Teens & Tweens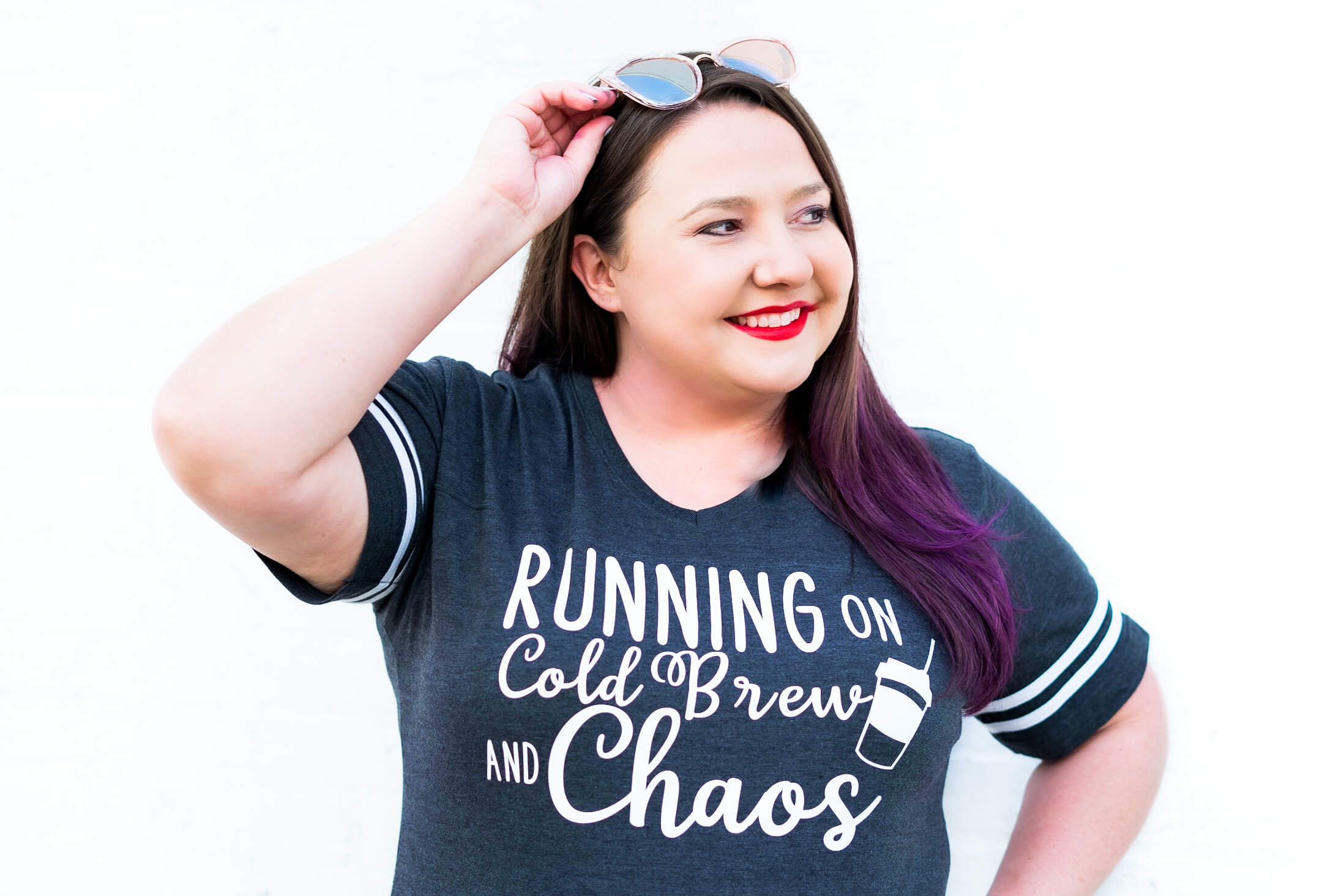 Kim Anderson is the organized chaos loving author behind the Thrifty Little Mom Blog.  She helps other people who thrive in organized chaos to stress less, remember more and feel in control of their time, money, and home. Kim is the author of: Live, Save, Spend, Repeat: The Life You Want with the Money You Have. She's been featured on Time.com, Money.com, Good Housekeeping, Women's Day, and more!
Summary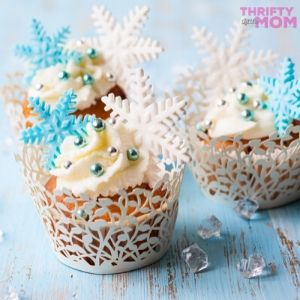 Article Name
29 Fun Winter Birthday Party Ideas
Description
If your birthday is during the winter holidays, it can be hard to plan a celebration that feels distinct. Here are my favorite winter birthday party ideas.
Author