20 Indoor & Outdoor 14th Birthday Party Ideas
This post contains affiliate links. As an Amazon Associate, I earn from qualifying purchases. I also earn from qualifying purchases made with other brands and programs. See my
privacy policy.
Ah, 14. This is one of those transitional years of life where your kid is most likely crossing over from the hellish middle school years into the new world of high school. Socializing is probably EVERYTHING to your kid right now so it's important to build a party with that in mind. Here are 14th Birthday Party ideas to inspire you to celebrate!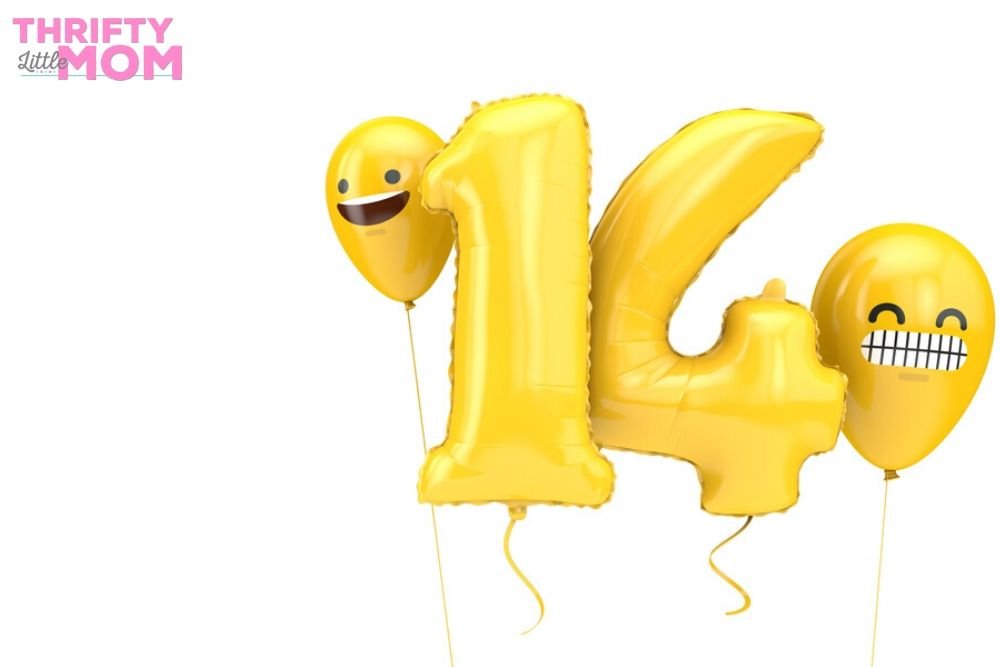 Indoor 14th Birthday Party Ideas
Weather will always be a determining factor in party planning. It can be too hot or too cold and that will dictate the activities one can engage in. Here are some year-round activities that can be done indoors to prevent seasonal issues. I will always encourage "progressive parties" that include several activities. Mix and match to create a customized 14th birthday party experience.
3-D Movies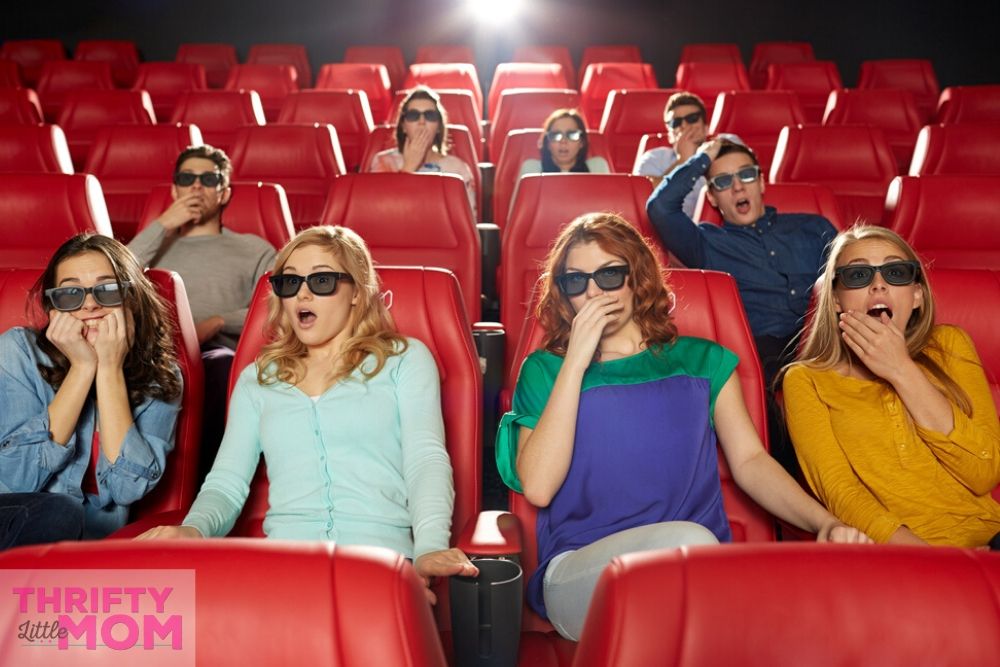 I am always impressed when I see a 3-D movie. The difference in the theatrical experience is amazing. You are completely transported into the world of the movie. The way the movie comes off the screen and envelopes you is mesmerizing. These 3-D movies will most likely have the audio experience to meet the visual interest. The speakers are placed throughout the room creating an immersive feeling.
Laser Tag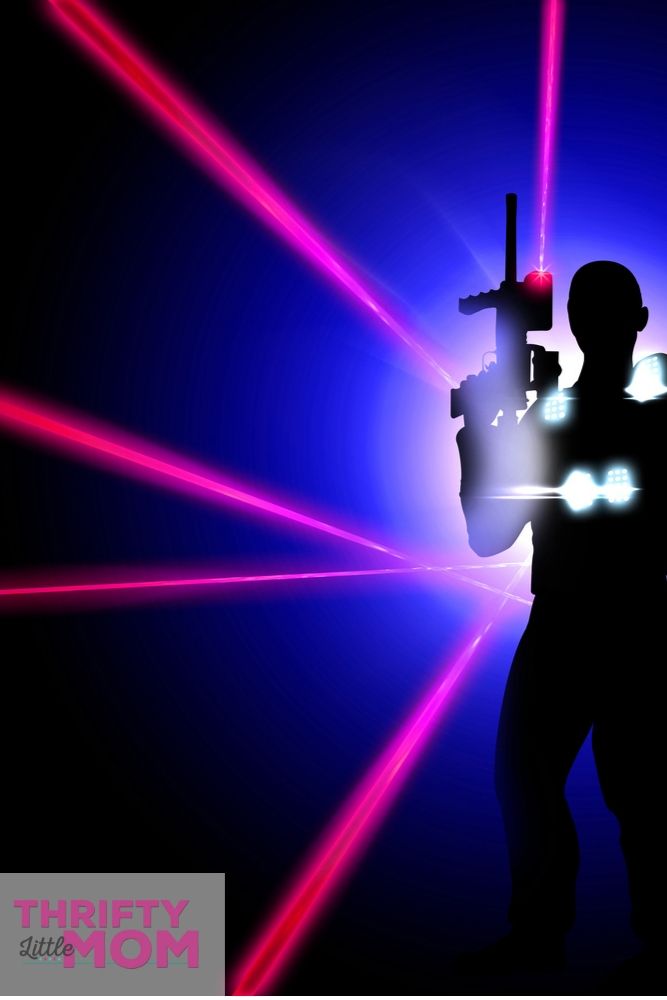 Over the years, I have been to plenty of laser tag parties. The thing is, the experiences are only getting better. You would think that this party idea is outdated (I mean, I've been doing this since I was 14), but the new courses and cool laser technology are keeping up with the growing years. Also, the thrifty side of me loves that I can always find a great discount on this experience at Groupon.com.
Indoor Skydiving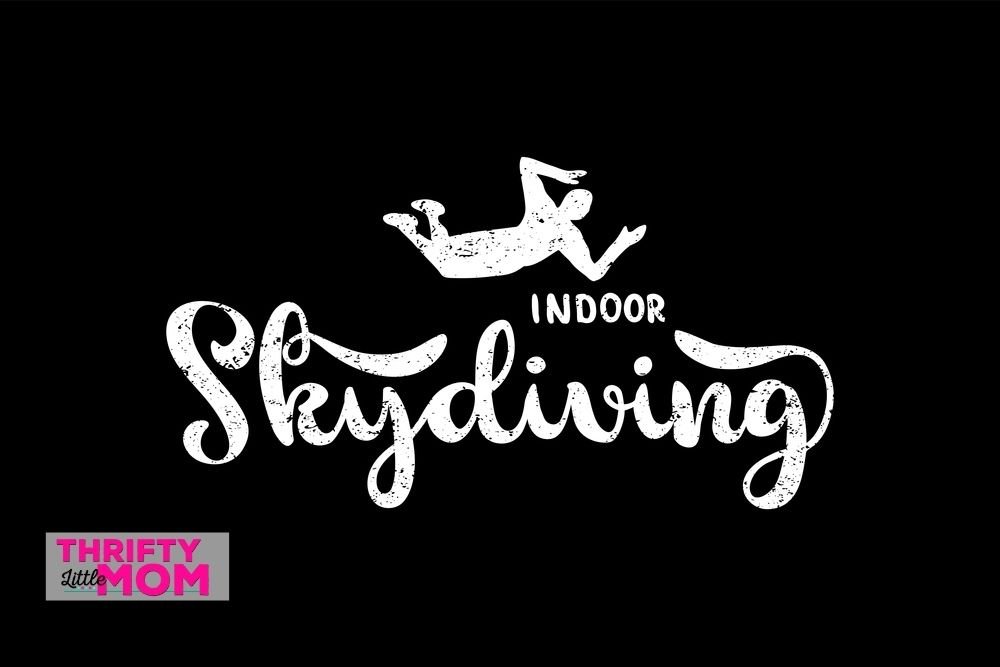 What I find most interesting about this indoor skydiving experience is that it is all-ages! They advertise 3-103 years old and I can see how that could be possible. With it being low-impact but high-adrenaline, everyone can have a cool experience in a controlled, safe environment. These locations will be able to host a full party experience for your group, whether it is large or small you will get a customized event.
Old Time Photos
Ye ole time photos, Old-Timey Photos, Olde Time Photo- Certain tourist areas (which I will refrain from ragging on) will have these by the hundreds by every styling of the name you can imagine. Whatever the name, the fact is, dressing up in period-style garb and posing with friends in an old saloon or parlor is a lot of fun. This unique 14th birthday party idea will give you a tangible memory to look back on and laugh for a lifetime.
Karaoke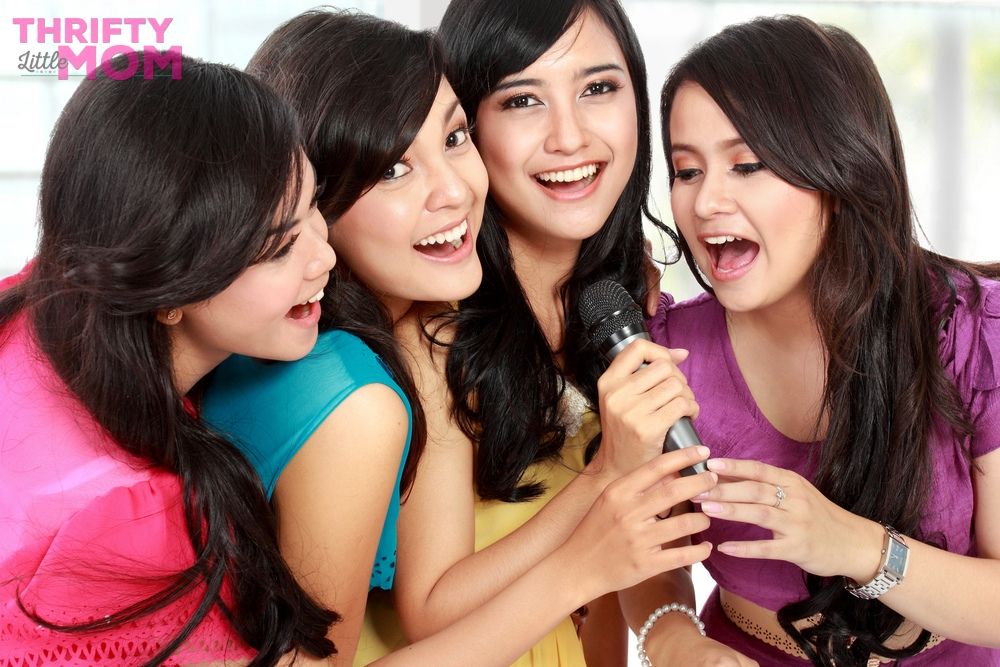 I remember going to a friend's slumber party and her parents had rented a karaoke machine. I know it had to have been a terrible decision for them, but it was a great evening for all the 'tweens in attendance. We could do an endless amount of songs in the evening and not have to worry about waiting for strangers to go in between our fun. If you want to up the ante, you can do karaoke in several different competitive ways. Play several different karaoke games throughout the night for a cool 14th birthday party idea.
Mirror Maze
The new mirror mazes I've seen are an excellent year-round 14th birthday party idea. It is fun and challenging. Unlike a corn maze or other traditional outdoor mazes, the mirror maze incorporates lights and fog machines to add to the difficulty (you can't just walk through the shrubs if you get lost). By having all the sensory dimensions, you will be forced to work together to find your way out.
Circus Classes
Have you ever wanted to experience flying on a trapeze or twirling in an aerial hoop? Is juggling a skill you have wanted to attain? There are gyms popping up all over that will give you the basic instructions to get you going in your circus passion. If there is a style of cirque that you have wanted to experience, you can! Runaway and join the circus for your 14th birthday!
Silks Fitness Class
Similar to the circus class is the more accessible aerial silks class. These are silk hammocks that hang from the ceiling and you will learn different moves to suspend you. It is a wonderful form of exercise and stretching. The different moves will challenge and excite you as you learn new inversions. You will not be bored with this fun 14th birthday party idea.
Bungee Rental or Workout Class
If you enjoy bouncing around, a bungee workout class is the "grown-up" version of a trampoline park and the age-accessible version of bungee jumping. You will be strapped into a harness and two bungee cords while being instructed to perform certain moves. The option to do inversion moves or more advanced positions will continue to challenge your strength and flexibility. You will need to look for a location that offers "teen bungee", but even some that don't can make accommodations if you call.
Indoor Rock Climbing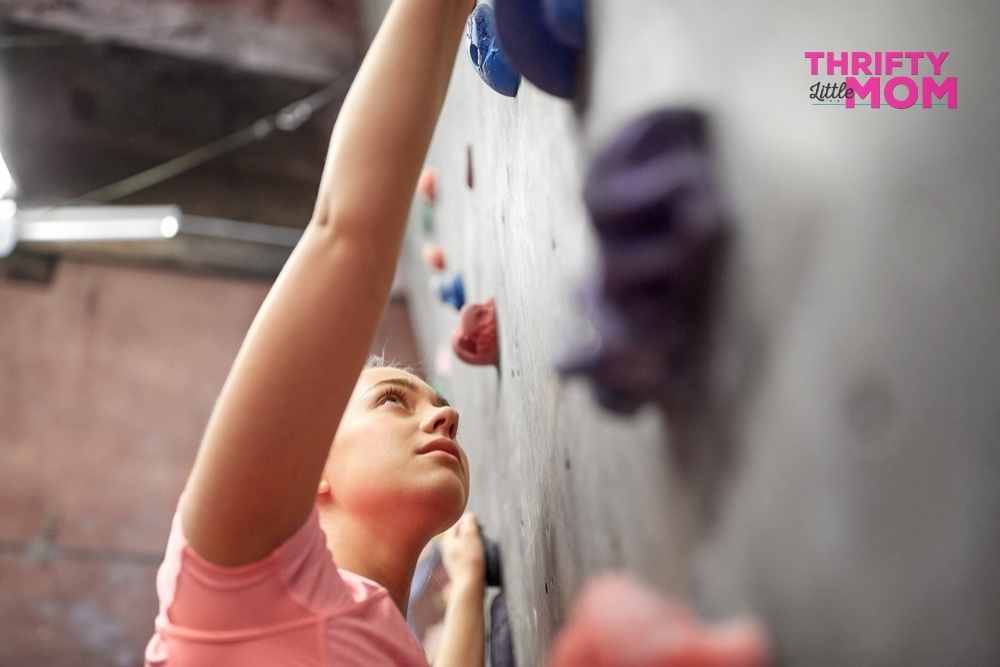 I love indoor rock climbing. With the different courses available, it makes it easy for all skill levels to enjoy scaling the rock faces. You can plan a fantastic day of bouldering or choose to get on the ropes. Whatever your desired challenge, you will have blast racing friends to the top or trying strategic routes.
Dance Lessons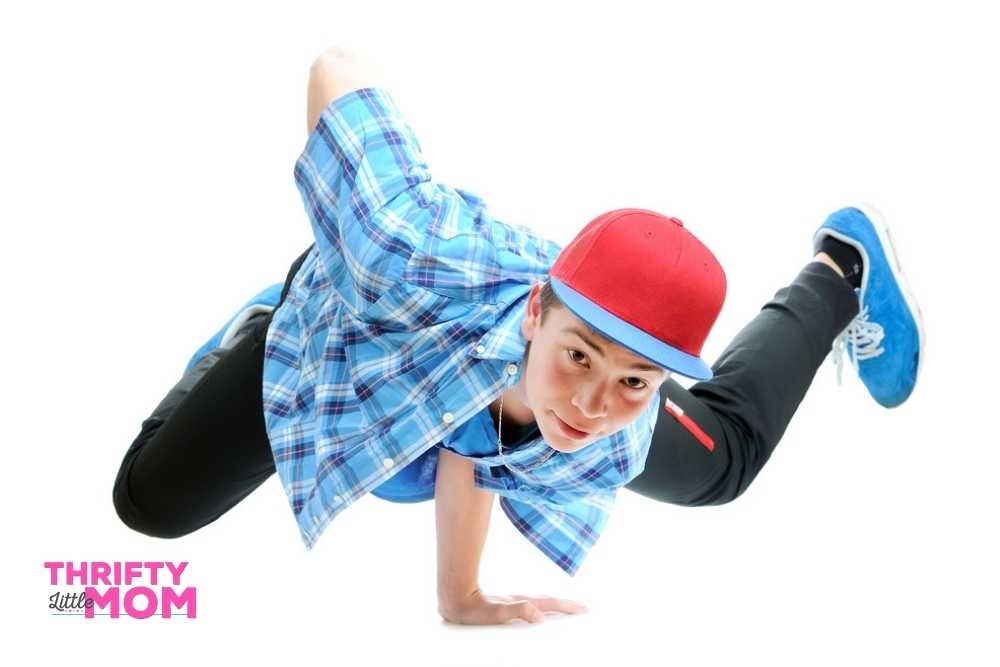 Do you want to have a fun time learning a routine or just honing specific dance moves? Contact a local dance studio that offers the style of dance you are interested in learning. They will be more than happy to customize a birthday party event for you and your friends! Get moving with one of these great styles of dance lessons:
Hip-Hop
Tap and Jazz
Ballroom
Latin
Interpretive
Ballet
Ice Skating Lessons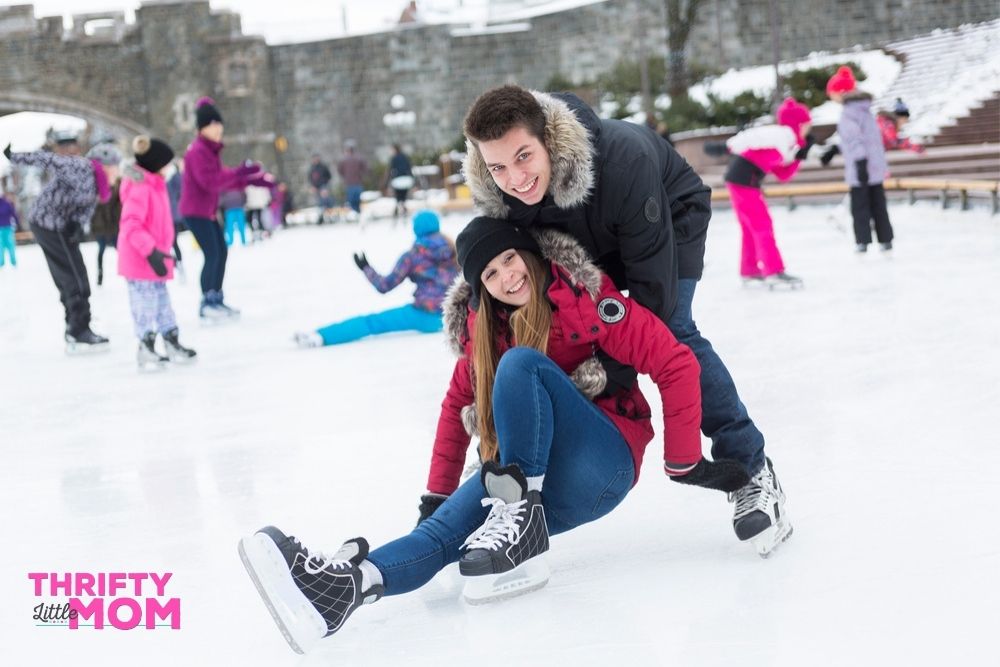 The world of figure skating doesn't have to be out of reach. Learn the basics and discover a new passion. Spend your 14th birthday party with friends on the ice working on balance, speed, and grace. You may find that your talent for this sport was more than you thought. If not, it'll be fun to laugh with your friends while trying.
Outdoor 14th Birthday Party Ideas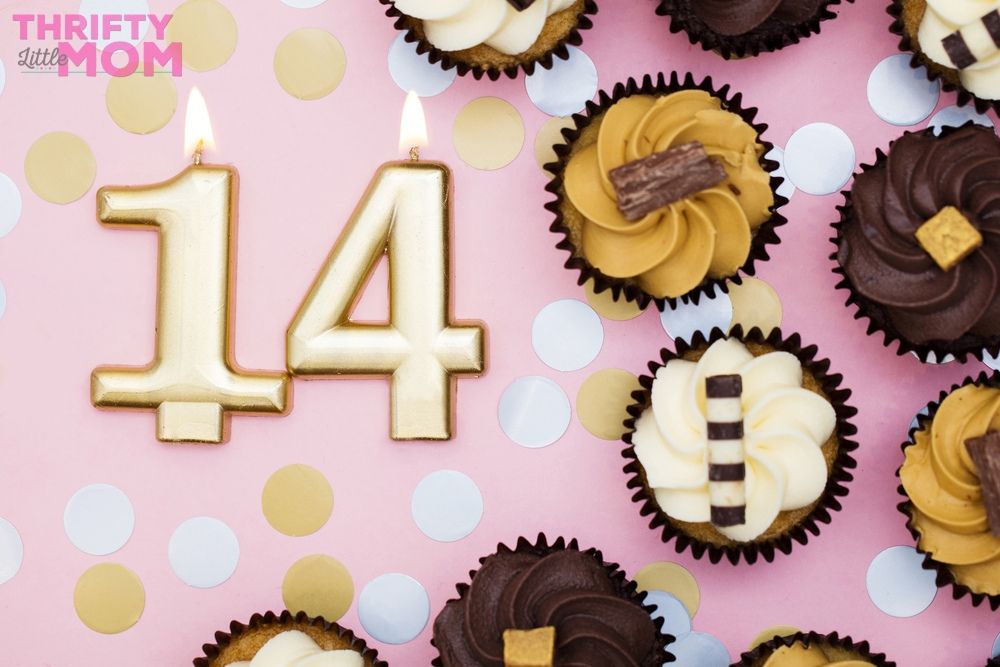 Is the time of year just right for these 14th birthday party ideas? If you feel confident that the storms are far away, consider some of these cool birthday gathering options.
Zorb Ball
I may or may not have loved hamster balls growing up. Imagine my surprise when I found out that they made them for adult-sized people AND they have courses. There are zorb ball courses that are downhill, bowling inspired, or even water polo themed. Whichever way you can participate in this fun birthday activity, I highly recommend it!
Air-soft Party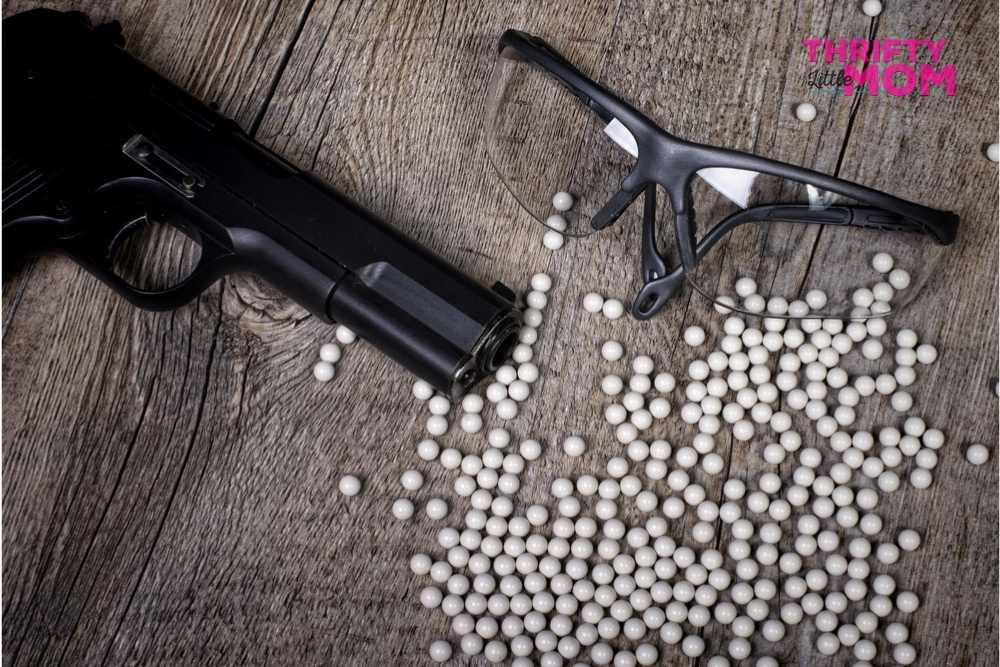 Whether you've got a boy, girls, or a mixed group Air-soft can be a ton of fun, get kids running all over the place, and getting to shoot at one another safely.
Most airsoft facilities will issue participants the airsoft ammo, guns, and safety gear if you book a party. The best way to find these is to run a Google search for "Air-soft Feilds" near me.
Tree Adventure Parks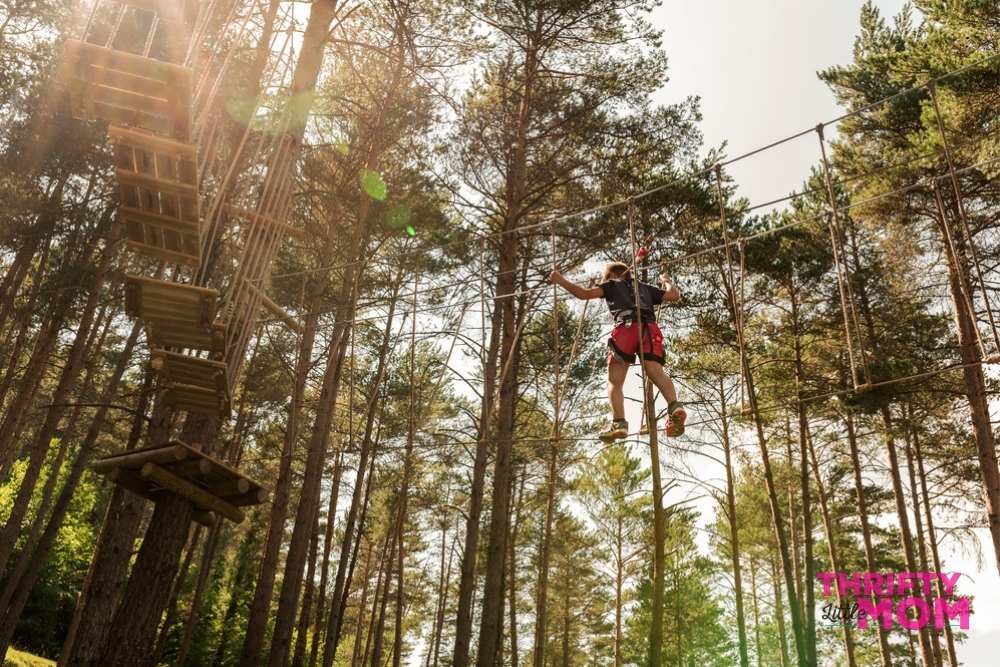 Usually, these parks will be aerial parks that you will traverse with harnesses, ropes, and helmets. Tree parks will be 25-50 feet in the air and have many different obstacles to overcome. They are made for ages 10+ and have many different skill levels for all to enjoy. You can add fun activities like zip-lining too! Spend a day flying through the treetops like Tarzan. (This is a good one to lookup on Groupon.com for discounted tickets)
Jet Ski Operation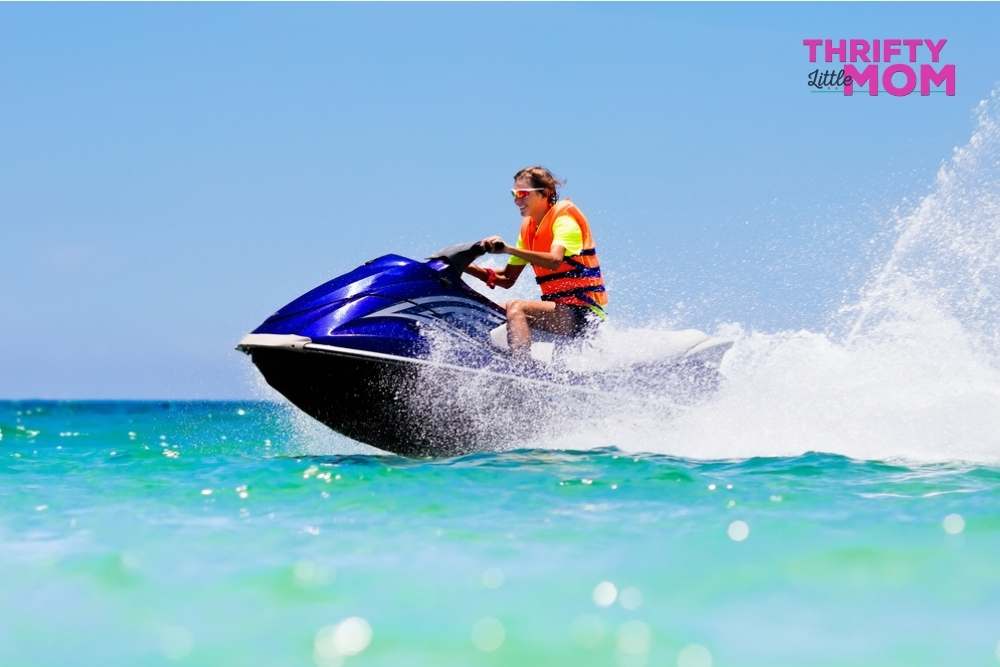 Every state has its regulations, but here in North Carolina, once you take an easy boat safety course, you can operate a jet-ski at 14! Look at your state's rules, but there is a great chance that you will also be able to enjoy this awesome water sport! Zipping through the water (whether on a lake or the ocean) on this gas-powered fun machine will be the highlight of the year. And, the closest thing to driving you'll get for a while.
Spelunking
Cave exploration is always a spectacular excursion. The world below ground can offer some of the most majestic visuals you will ever see. North America has so many locations to explore, each with its individual beauty that makes every experience different. Perfect for 8 months of the year at least since caves tend to maintain a constant temperature. I went to one in Tennessee that had a giant underground lake. See which amazing natural wonders are within a drive from your neck of the woods.
Boat Day!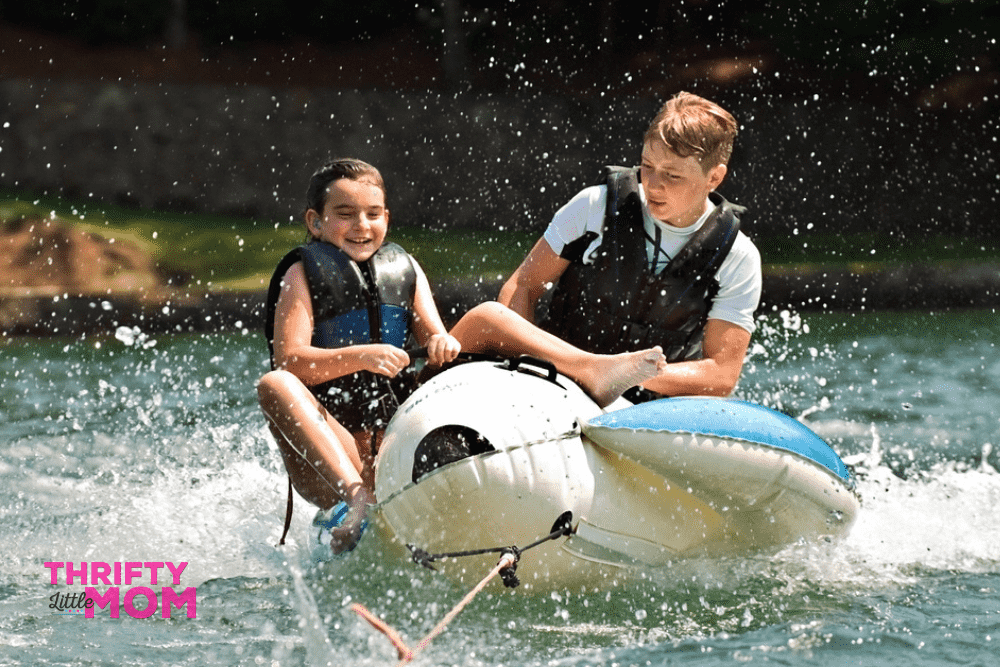 If you've got a teen with a summer-time birthday, you can rent a speed boat and drag your kid and their friends around behind the boat for hours! Pack soda's, water, snacks, cake and make it a day on the lake with your family and few close friends!
City Scavenger Hunts
Chances are there is a city near you that has a scavenger hunt company. These companies take time to make fun and interesting hunts that can be done 100% on foot. They will lead you around the city center to some of the best locations for sightseeing and photo opportunities. Finish off the adventure with one of your favorite downtown eateries or dessert shops. (Groupon.com for these adventures!)
Rappeling
I have some friends that have regaled me with stories of rappeling in New Zealand, Montana, and even Gastonia, North Carolina (that's pretty exotic, friends). I think that finding a location with a cool drop would be so much fun. As opposed to rock climbing, you utilize the rope and harness to leisurely make your way down the rock face or similar. This can be done in cities where the tallest structures are buildings, or in rural areas- from mountains to caves. There is a place begging for you to call this your 14th birthday party idea!
Pick a place and a theme
Other options that you can include in your 14th birthday party ideas would be making the event themed. Include a fun reason for people to add flair and fun to the occasion.
Neon-glow party
Favorite decade theme
Television show theme
Pirate theme
There are so many different themes to choose from when decorating for your next party. Find one that fits your honoree and do it upright! I hope that these 14th birthday party ideas have inspired you to throw the best event you can! Remember to enjoy the in-between years just as much as the milestone years.
Before you go on your party research way, I wanted to make sure you grab my FREE printable 20 Minute Party Research & Budget Tracker at the very bottom of this post!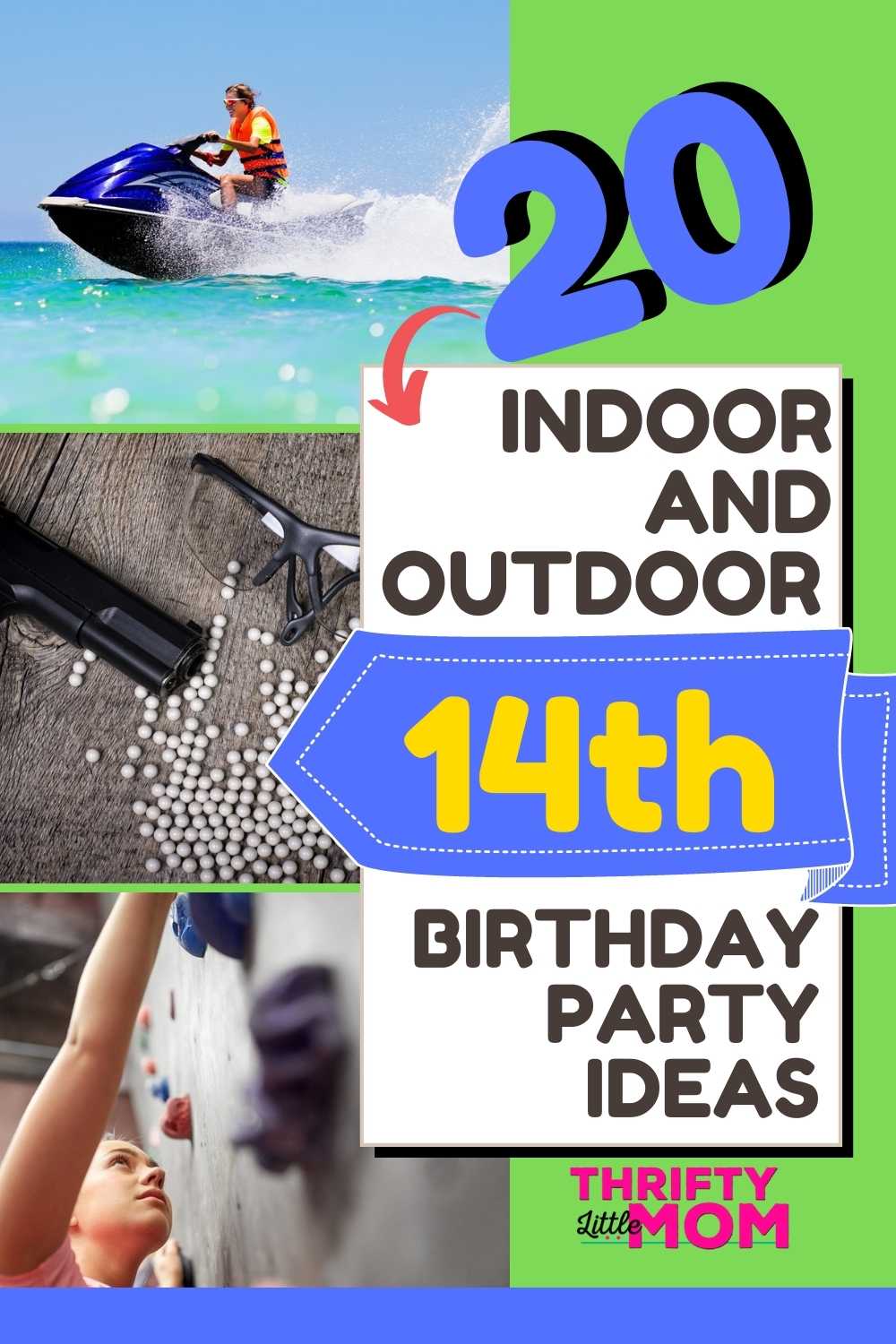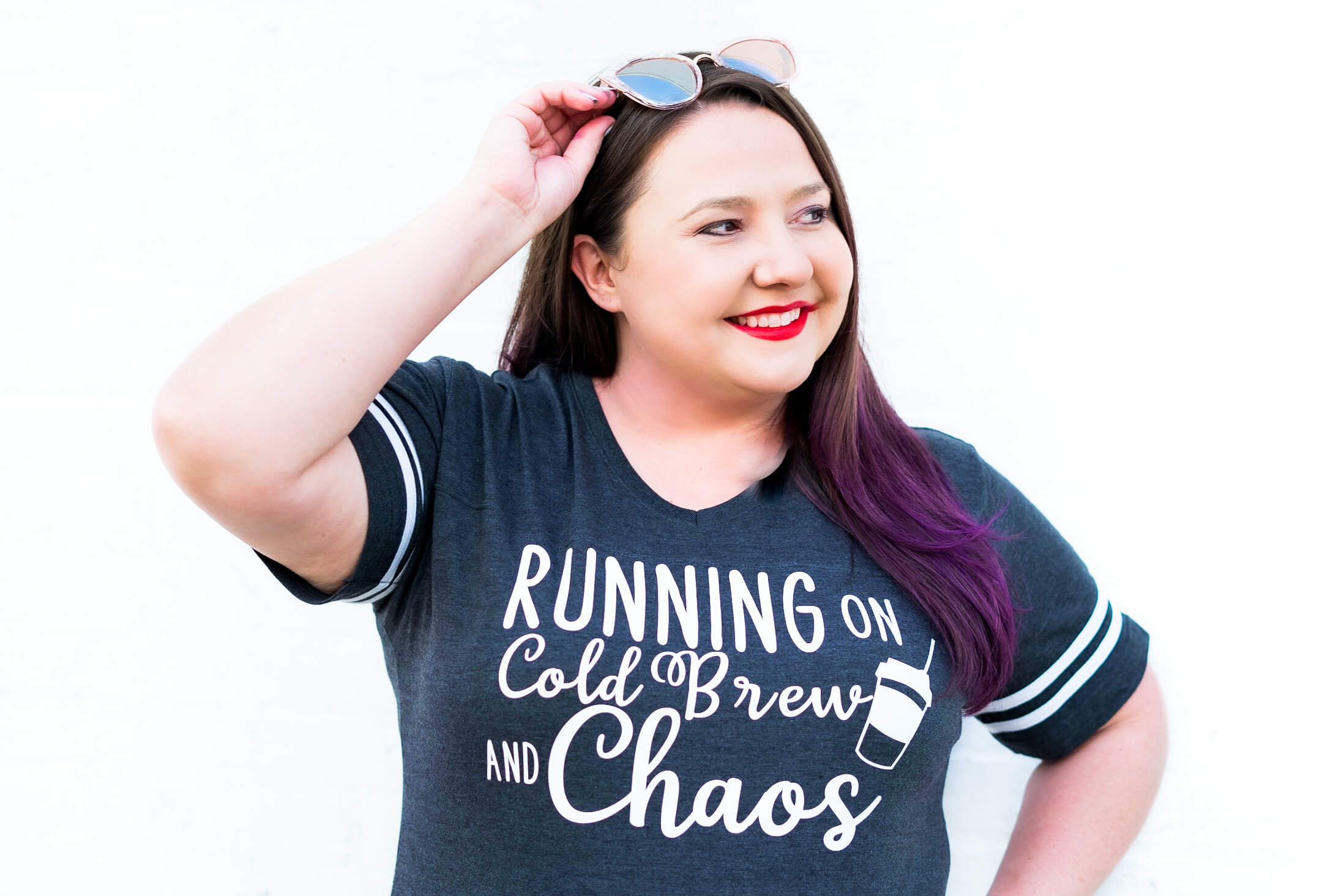 Kim Anderson is the organized chaos loving author behind the Thrifty Little Mom Blog.  She helps other people who thrive in organized chaos to stress less, remember more and feel in control of their time, money, and home. Kim is the author of: Live, Save, Spend, Repeat: The Life You Want with the Money You Have. She's been featured on Time.com, Money.com, Good Housekeeping, Women's Day, and more!
Summary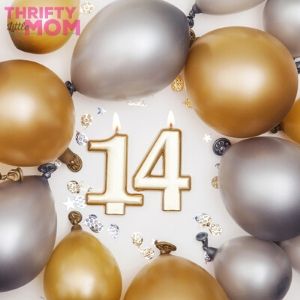 Article Name
20 Indoor and Outdoor 14th Birthday Party Ideas
Description
It may be challenging to come up with things to do when you've got a teen. My favorite 14th birthday party ideas should help make it memorable!
Author
Publisher Name
Publisher Logo