The Ultimate Cowboy Baby Shower Planning Guide
Alright, cowpokes. We are going to throw a fantastic cowboy baby shower. If you are looking for a rootin' tootin' baby welcoming event, then look no further. I want to herd you toward these unique and fun ideas, and we will wrangle up some great options for your party! Enough with the cowboy quips. Let's get this party started!
Cowboy Invitations
Let it be known that I love invitations. I am always encouraging of this style of communication. When you send a tangible invite, people are more likely to pay attention to the event. If you also choose to include the theme, then people can plan accordingly. Would you love for your guests to don cowboy hats or boots for the event? If so, then including this on a thematic invitation will give them the heads up!
Little Cowboy – Shaped Fill-in Invitations – Western Baby Shower or Birthday Party Invitation Cards with Envelopes – Set of 12
Cowboy Baby Shower Decorations
Cowboy baby shower decorations can come in a few different forms. You can choose to go with a standard, western baby shower design or more of southern, country-themed baby shower decorations. There are small nuances to both, but overall, the thematic elements will stay the same for either choice.
Cowboy Baby Shower Fabrics and Elements
I decorate for parties with layers. Thinking about the different materials to use for layers is an essential aspect of decoration. In addition to textiles, there are also items from nature that you will use no matter what the theme is. For a cowboy baby shower, we want to think of rustic and rural elements.
Fabrics
Denim
Gingham Check
Leather (or pleather)
Bandana Print
Canvas or heavy linen
Natural Elements
Cast Iron
Twine
Cactus (if you are feeling a southwest feel)
Wildflowers
Hay
Aged wood
Balloons
When decorating for a party, I am a huge promoter of balloons. Nothing says "celebration happening," quite like a bundle of balloons. Balloons add height to the decorations and tie together the theme from top to bottom. I am in love with these bandana-style balloons for a cowboy baby shower. If these make you excited for your buckaroo-welcoming party, then saddle up for some more fun decorations!
11″ Bandana Assortment (Cowboy or Western) Latex Balloons – Bag of 10
Streamers and Bunting
I love making my bunting for parties. It is super easy to make thematic bunting for next to nothing using fabric or scrapbook paper. I use my easy no-sew bunting template and find awesome prints to fit the theme. If you are the person that isn't quick to craft, maybe a glue gun isn't your style, then you can find a fantastic decoration set for your cowboy baby shower. I think this party pack is adorable and will suit the theme perfectly. The streamers will look fabulous hanging and glinting in the light.
Big Dot of Happiness Little Cowboy – Western Baby Shower or Birthday Party Supplies – Banner Decoration Kit – Fundle Bundle
Cowboy Baby Shower Table Decorations
If you are only planning on decorating one area, the table is by far my first place to begin. I prefer to spend my money in the area that everyone will be utilizing. Tables can have all the elements- balloon bundles, thematic tablecloths, plates and napkins, and of course, dessert decorations. Find cute details that will fit into this display and go big!
Thrifty table option– use bandanas to decorate the table. These inexpensive items will add to the theme and provide a lot of bang for your buck(aroo).
Red Gingham Party Supplies Tableware Set 50 9″ Plates 50 7″ Plate 100 Luncheon Napkin Disposable Dinnerware Paper Goods Red & White Gingham Checkered Plaid Picnic Barbecue Birthday Party Gift Boutique
 
Unique Industries Rustic Wood Plastic Tablecloth, 108″ x 54″, 3-Pack

Levi's Men's 100% Cotton Bandana Headband Gift Sets, Assorted, One Size

Cactus Tissue Centerpieces (3 piece set)
Cowboy Baby Shower Themed Food and Drink
Creating a delicious menu and keeping it on the theme for this cowboy baby shower is so easy! There are a few staple items that will make for a unique event but also stay on budget. My experience in feeding large groups of people for small amounts of money comes in very handy during these events. Here are some of my favorite ideas for cowboy baby shower food.
White Chicken Chili
In my mind, nothing says "southwest" like a delicious pot of chili. The Easiest White Chicken Chili Recipe on the Planet is nothing short of perfect for this party. People of all taste palates enjoy the flavor. You can create a chili bar that has toppings to add to the fun.
Chili Bar
Serve white chicken chili in a slow cooker on low heat to keep warm
Set up bowls with some of the following toppings

Mexican Cheese Blend
Goat Cheese Crumbles
Queso Fresco
Scallions or Chives diced
Cilantro chopped
Tortilla strips
Sour cream
Lime wedges
Guacamole
Pico de Gallo
Fun Drinks
Root Beer Floats
Sarsaparilla was the official drink of the cowboys it seems. It's either that or black coffee, but who wants that at a baby shower? Since sarsaparilla soda is pretty hard to acquire in most places, then it's cousin, root beer, will steal the show. Root beer floats are simple to make and quite delicious.
Ingredients (per 1 drink):
12 oz root beer
1/2 cup scoop of vanilla bean icecream
Directions:
Place one scoop of vanilla ice cream into the cup (note: clear glasses make it easier to see portions)
SLOWLY pour root beer into the glass

The foam of the root beer will freeze when pouring over the ice cream so this is why being able to see the mixture in a clear glass is important
Delicious Cowboy Baby Shower Desserts
Cowboys and campfires are the closest of friends. Their harmonious and warm nature, coupled with food made for fire, means only one thing- S'mores. You don't have to make a bonfire to prepare s' mores properly. These can be created easily in your kitchen at home.
Easy S'mores
Ingredients for 12 S'mores
12 Marshmallows
1 cup of graham crackers
1 cup of chocolate chips
1/4 cup melted coconut oil
Whether you decide on these delectable treats or opt for something traditional like cupcakes or a cake, be sure to top it off right with some thematic food picks. These little cowboy ones are so cute!
Little Cowboy – Dessert Cupcake Toppers – Western Baby Shower or Birthday Party Clear Treat Picks – Set of 24
Cowboy Baby Shower Games and Entertainment
I think that games are essential in throwing this style of event. These fun games encourage socializing and keep the festivity lighthearted. The main thing is to choose games that most in which most people attending can participate. I always start with easy card games in which everyone can participate. These games are simple bingo, guess who, and advice for the parents. You need only a pen and a card for people to play. If you are looking for more options, there are plenty of baby shower games that I love to mix and match depending on the theme of the baby shower.
Big Dot of Happiness Little Cowboy – Baby Bodysuit Wish Card Western Baby Shower Activities – Shaped Advice Cards Game – Set of 20
Horse Shoes
While this is not a traditional baby shower game, I do think that this will be a lot of fun for people to play during the event. Set up an area outside that can house at least two teams. Horseshoes is a low-impact game with easy rules, and all ages can participate. A classic cowboy game for a unique cowboy baby shower.
Triumph Hammer-Finished Four Steel Outdoor Backyard Horseshoe Set with Two Stakes
Diaper raffle
Forever and always the most significant thing to do for a baby shower. New parents will be going through more diapers than a baby tickling tournament. It is vital to get them stocked up on these worth-their-weight-in-gold items. I always like to incorporate an excellent prize for the person that wins. There are your classic gifts for raffle winners, or you can make it cowboy-themed, as well.
Big Dot of Happiness Little Cowboy – Diaper Shaped Raffle Ticket Inserts – Western Baby Shower Activities – Diaper Raffle Game – Set of 24
Classic Diaper Raffle Prizes:
Wine
Restaurant Gift Cards
Spa Treatments
Movie Tickets
Car Wash/Detail package
Gourmet food basket
Cowboy Themed Prizes:
Cowboy hat with a haircare package
Boot mugs with corresponding beverage
Belt buckle with clothing store gift card
Lasso Rope with adventure package (like horseback riding)
Firestarter logs with a 1-night cabin stay
Libbey Boot Mug Half-Liter (16.9 oz) – Set of 2
Music for the Event
This baby shower is a perfect time to play some old square dancing music or classic cowboy tunes. I am always looking for an excuse to bring music to my parties. After all the parties I have thrown, THE Best Party Songs Playlist had to happen. But while country-western isn't a big part of this playlist, there are plenty of great albums to stream that would be perfect for a cowboy baby shower.
Cowboy Baby Shower Thank You and Favors
Don't forget to say "thank you" to all your guests. Make sure someone is keeping track of who gave what and who was in attendance. Sending cards is not only good manners, but it also a great way to let people know that even in the whirlwind of excitement, that you appreciate them taking the time to come and celebrate with you. Remember to get everyone's address so you can easily mail these at the end of the week.
A simple way to acquire everyone's address:
place envelopes on the gift collection table
guests fill out addresses themselves
All that's left is to write the card and attach the stamps.
Big Dot of Happiness Western Hoedown – Shaped Thank You Cards – Wild West Cowboy Party Thank You Note Cards with Envelopes – Set of 12
Party Favors
I love to give a little token of appreciation to my guests. After all, they are taking time out of their lives to spend it with me. I enjoy finding cute momentoes of the occasion and gifting these adorable items. I try to find something that is relatively useful. Sometimes I do enjoy including delicious chocolates and candies too.
Bottle Openers
I feel like people are always in need of a good bottle opener. These can be found in almost every party theme, so I do enjoy them regularly.
Youkwer 24 PCS Unique Skeleton Cowboy Boots Shaped Bottle Opener with Escort Tag Card for Wedding Party Favors Gift & Decorations (Cowboy Boots,Bronze)
Live Cacti
Who doesn't love a plant they have to work to kill? As a mother, I am not the best at keeping the green things alive while busy trying to keep my children from sticking things in light sockets. Cacti and succulents are effortless maintenance and look beautiful. This simple gift will excite your guests.
Shop Succulents Cactus-2 | Hand Selected for Health, Size | Assorted Pack of Cacti | Collection of 12
I hope that you have enjoyed these cute and fun cowboy baby shower ideas. Saddle up for life's next big adventure!
Don't forget to Pin this so you can find it again!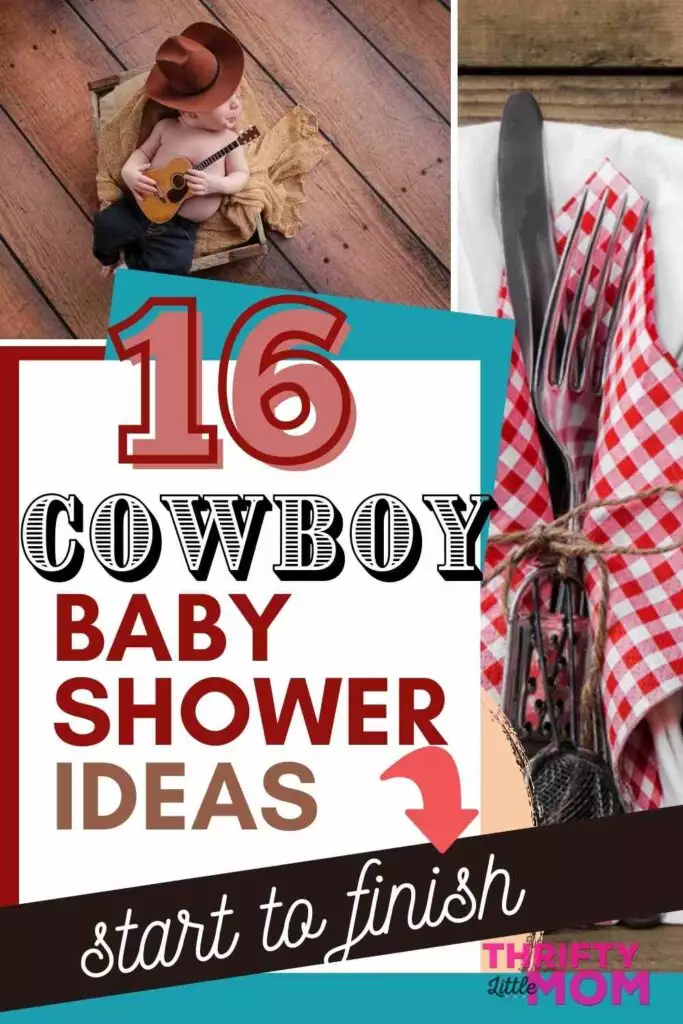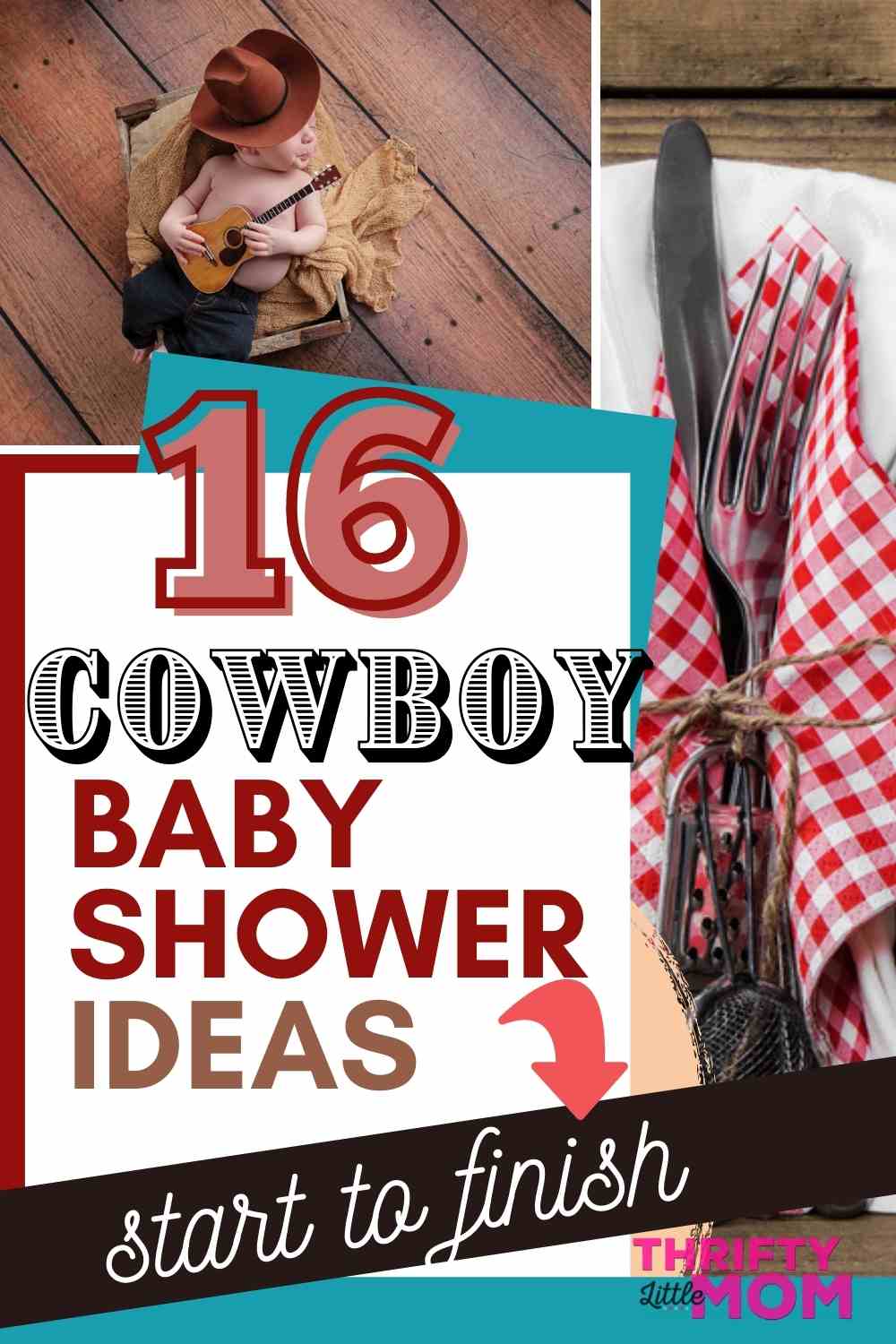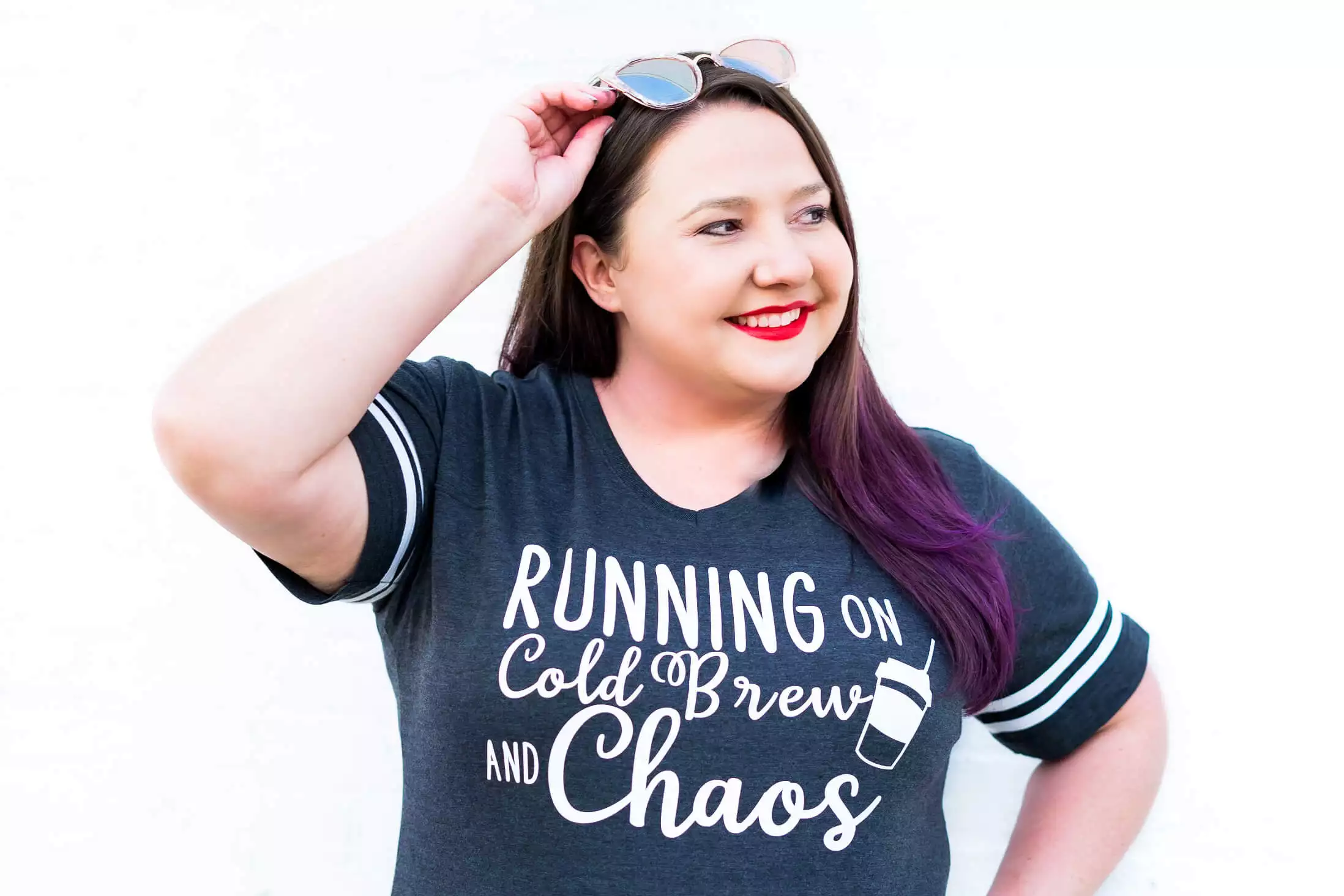 Kim Anderson is the organized chaos loving author behind the Thrifty Little Mom Blog.  She helps other people who thrive in organized chaos to stress less, remember more and feel in control of their time, money, and home. Kim is the author of: Live, Save, Spend, Repeat: The Life You Want with the Money You Have. She's been featured on Time.com, Money.com, Good Housekeeping, Women's Day, and more!