"Ahoy! Baby!" It's time to welcome your new little bundle of joy on a wave of excitement. A nautical baby shower is a wonderful theme for your next party. The adorable boats and sea life that you can bring into this design will make such an impactful display. Here are some of my favorite ideas for a nautical baby shower party.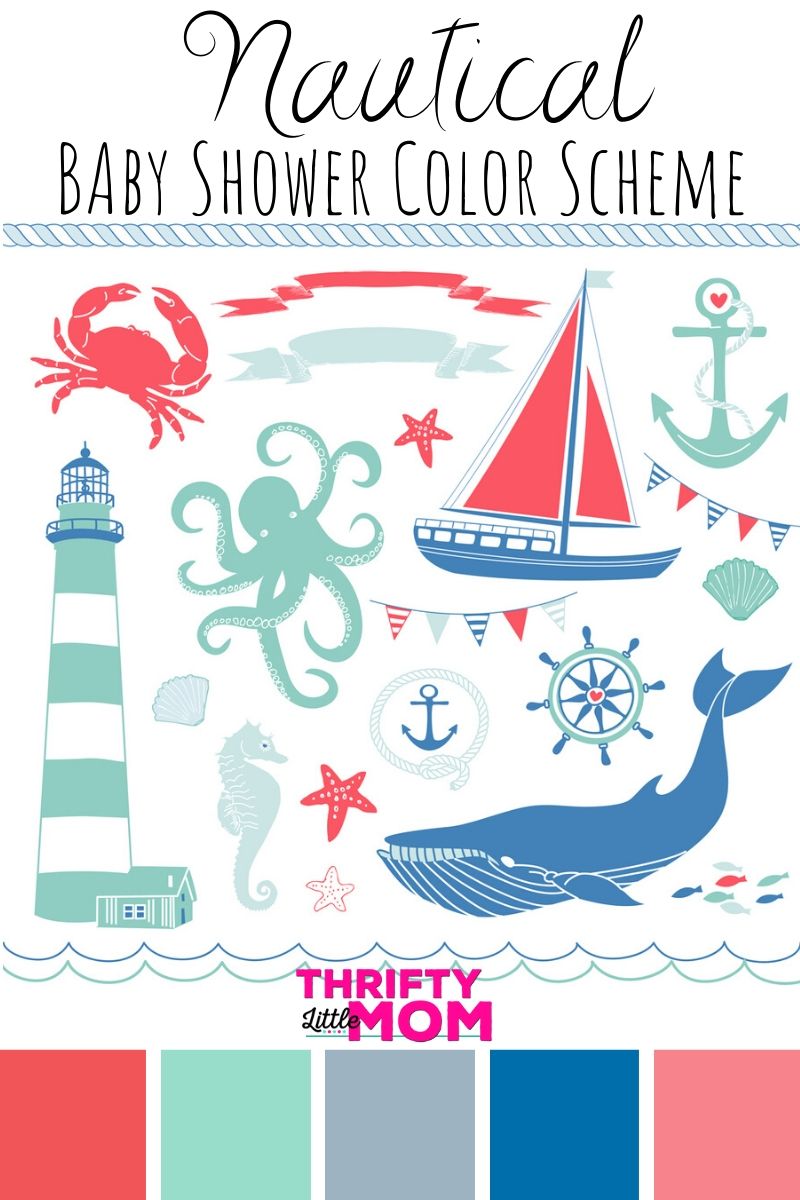 Nautical Baby Shower Invitations
Receiving a themed invitation will brighten anyone's day. It's great to be asked to participate in someone's special event, it is even better to be sent a physical card. I try to start my event planning with an invitation that brings the party style to the forefront of people's views. I love the "ahoy! it's a boy!" invitations, but there are so many to choose from that you can customize to fit any gender needs.
25 Ahoy It's A Boy Nautical Baby Shower Invitations, Sprinkle Invite for Little Man Gender Anchor Theme, Cute Printed Fill or Write in Blank Printable Card, Unique Vintage Coed Party Paper Supplies
Fun Nautical Baby Shower Decorations
Are you ready? Aye-Aye! I can't heeeeear you!!! AYE-AYE! When I decide on decorations, there are a few bullet point places I make sure to hit to present the best coverage of my areas. I decorate the following areas:
Entryway/ Front door
Living room and fireplace mantle
Kitchen and food tables
With all of these locations, there are important decorations that will be purchased. You will always see these thematic basics when I throw an event or gathering:
Tablecloths
Paper/plastic wear
Table centerpiece
Balloons
Bunting
Cake or Dessert toppers
Layered fabrics
These are the basics of my design requirements. Often times, I will expand on the decorations according to the theme. But, let me get into the areas and how I will decorate for a nautical baby shower theme.
Entryway and Front Door Baby Shower Decor
Having your guests' immediately transported into the theme is important. I enjoy decorating the front areas because I want them to feel the excitement upon arrival. The entryway doesn't have to be extravagant, it just needs to welcome the attendees to the fun that will be had.
ELOPELY Nautical Baby Shower Party Decoration Set, AHOY ITS A BOY Banner Decor Baby Boy Party Decoration Supplies Balloons Paper Lanterns Tissue Pom Poms (Blue, Red)
Living Room and Fireplace Mantle Baby Shower Decor
Being that my living room and kitchen are an open concept style, there is a lot of bang for my buck when decorating this location. Since it can be seen from all over, a grand fireplace display will be highly impactful. I like to add balloons and bunting to this area. I recently started using my Cricut machine to make the bunting designs that I have always wanted. If you do not have a Cricut machine you can still make an amazing bunting with my easy no-sew bunting template.
Kitchen and Tables
I enjoy scouring the stores to find tablecloths and fabrics to add texture and layers to my tables. I will be including elements like thematic paper plates and napkins with cups that have a nautical feel. With the tablecloths, I want to give it an oceany feel. Find pieces that you love that will make the theme come alive.
Nautical Boy Baby Shower Supply Bundle For 16 Guests: 3 Items – Large Plates, Small Plates, Napkins

6ft Curly Willow Blue Table Skirt Lace Taffeta Table Skirting Tutu Tulle Table Skirt for Round or Rectangle Table for Birthday, Wedding, Party Decoration Supplies(L72in×H30in)
Nautical Baby Shower Food and Drink
Life is short, eat dessert first! You may love crafting and creating the perfect nautical baby shower food, but I also like to purchase tasty treats and embellishing them. There are plenty of fantastic ways to top cakes and other desserts.
AHOY It's a boy Welcome Little One Nautical Rhinestone Gold Metal Bling Cake Topper Party Decoration For Celebrate Baby Shower Birthday.
Cute Toppers for Dessert
Depending on the style of dessert you choose, you can craft some easy toppers for different desserts. These cake pops are very simple to construct. You can purchase already made cake pops and embellish them with ease. Or you can start from scratch with this easy tutorial.
Once you decide on store-bought cake pops or homemade, here is a simple way to embellish the cakes.
Use a quick-dry gel or decorative icing.
Draw small anchors on the front of the cake pops and let dry.
Find scrapbook paper or card stock that you would like to fit the theme.
Cut out small triangles (measure the length of the stick to be accurate with the height).
Use a hole punch to cut holes at 1″ and 3″ spacing.
Thread the stem of the cake pop through the holes.
Bam! Nautical baby shower cake pops.
Carta Bella Paper Company CBDB102023 Deep Sea 6×6 Pad Paper, red, Navy, Blue, White
Dessert Fit for a Captain
Macrons are easily the most tantalizing finger food that one could ask for. These sweet delights are made from almond flour and melt in your mouth. Find the flavors and colors that will work with your color scheme. You can embellish these in a similar way to the cake pops.
Delicious Drinks
Ocean Water
Create a refreshing and tropical ocean water beverage for your nautical baby shower. The bright blue color will look great with the color scheme and taste like a vacation. Here is an easy ocean water recipe that everyone will enjoy!
Ingredients:
2 liters lemon-lime soda
1 teaspoon of coconut flavor extract
3 tablespoons water
3 tablespoons sugar
2 drops blue food coloring
Directions:
Combine sugar and water and melt on a stove or microwave.
Add food coloring and extract to the water mixture.
Combine with soda.
Perfect Nautical Baby Shower Games
Attending so many showers in my life, I have had both wonderful and terrible experiences when it comes to baby shower games. I think it is very important to make sure that your guests can socialize and enjoy the party. I have the best baby shower games for your party. But here are some easy things that every baby shower will find enjoyable.
Nautical Baby Shower Bingo
In this game, you will write down presents that you think the mommy-to-be will receive. Since you are making the card, you have no excuses for "getting a bum card." Everyone can create their cards. This keeps people paying attention to the gifts.
Nautical Baby Shower Bingo Game Card (Pack of 25)
Diaper Raffle
Did you know that a newborn baby will go through an average of 70 diapers in the first 2 weeks?! That is insane! A diaper raffle encourages everyone to bring diapers of all sizes. Get those parents stocked up and have a chance to win a great prize. It makes for an easy nautical baby shower theme element.
Nautical Diaper Raffle Tickets (50 Count) – Under the Sea Baby Shower Game
Nautical Baby Shower Game Packs 
You can pick up one of the pre-made party packs that include several different card-based games. These are the easiest games for people to play and they will not be difficult to engage in for guests. The advice cards are probably my favorite for the new parents. They're gonna need some encouragement during those sleepless nights.
Baby Shower Games – Pack of 5 Activities (50 Count for Each) – Advice and Predictions, Bingo, Word Scramble, Whats On Your Phone, and Who Knows Mommy
Fun Extras
I am always excited about little extras that make the theme a little more custom. Party favors can come in all shapes and sizes. I enjoy picking things that people will use. Picking your favorites will make for such a fun search. Don't forget to check out thrifty party supply stores that most people forget about.
Bottle Openers
I feel like these are a great party favor. They can be used regularly by people and if you find a cute one, people will actually like having it on their key rings. This small favor will be a thoughtful addition to your party favor packs.
Anchor Bottle Opener with Keychain, Yoption 5 Pcs Anchor Bottle Opener Wedding Favor, Wine and Beer Bottle Opener for Birthday Weeding Party Favor Gift
Cute Nautical Chocolates
These cute little snacks wrappers will enhance the theme perfectly. They are stickers made for bite-sized chocolate bars and they will fit perfectly in a party favor bag. Pick a few up for your guests to munch on before or after the event. Being that you can choose the bars you wrap, you can address any dietary concerns that may arise.
Ahoy It's a Boy Baby Shower Mini Candy Bar Wrappers – 45 Stickers
Nautical Baby Shower Favor Bags
Pull the theme together with a perfect nautical baby shower bag. These little gift sacks can be filled with your favorite items. A gift bag is an easy way to say "thank you" to friends and family for attending the event.
Nautical Candy Bags – Boys Baby Shower Favor Bags – 6.25″ x 9.25″ – Red & Navy (20 pack)
I hope that these fun nautical baby shower ideas inspire you for your next gathering. Celebrate the new adventure ahead and set sail with confidence! Anchors aweigh!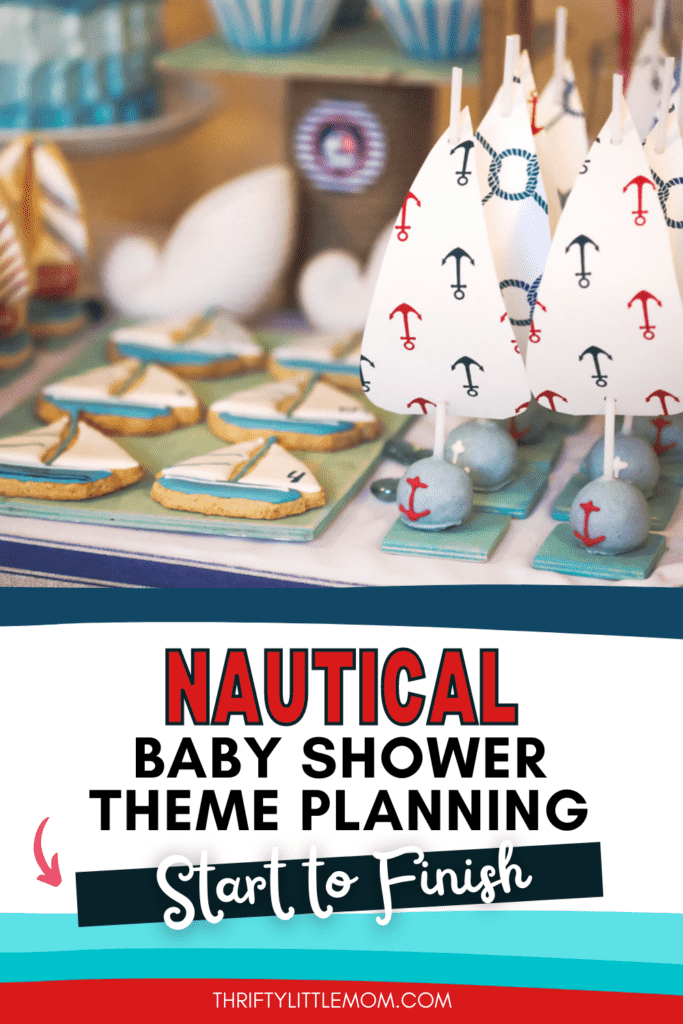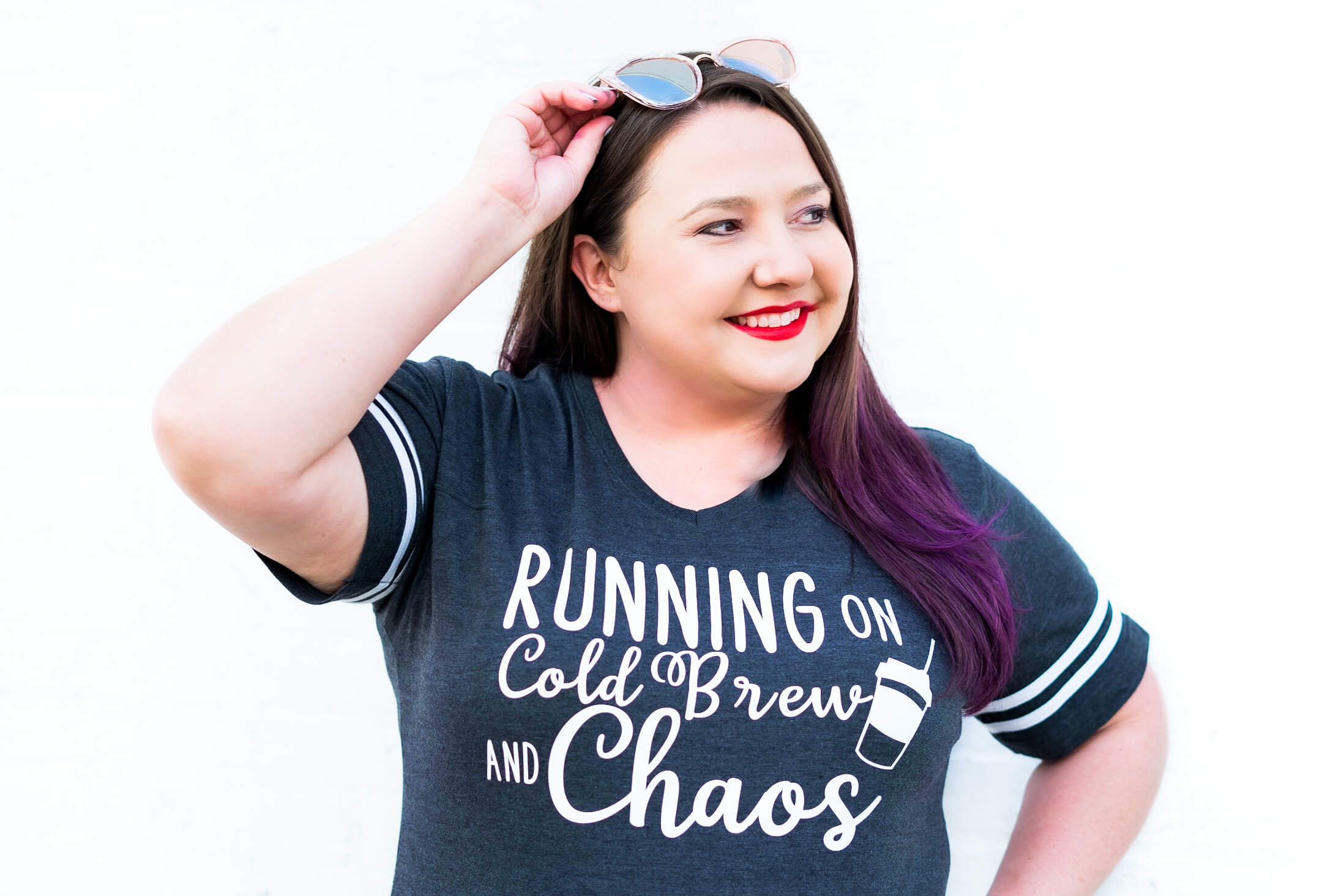 Kim Anderson is the organized chaos loving author behind the Thrifty Little Mom Blog.  She helps other people who thrive in organized chaos to stress less, remember more and feel in control of their time, money, and home. Kim is the author of: Live, Save, Spend, Repeat: The Life You Want with the Money You Have. She's been featured on Time.com, Money.com, Good Housekeeping, Women's Day, and more!