Party Food and Drink Ideas
Food and drink is the core of throwing a great party, celebration or gathering.  Without food, you stand a chance of hangry, cranky or thirsty guests!
Beyond the guest list, the food and drink party menu is going to be one of the most important places that you spend your time!
I've put together a list of some of my all time favorite party foods and drinks!  To make it easy for you to find some yummy, tasty inspiration, I've divided up my party food and drinks into helpful categories so you can explore lots of great options.
Because it's how I roll, they will be simple, easy and crowd pleasing options!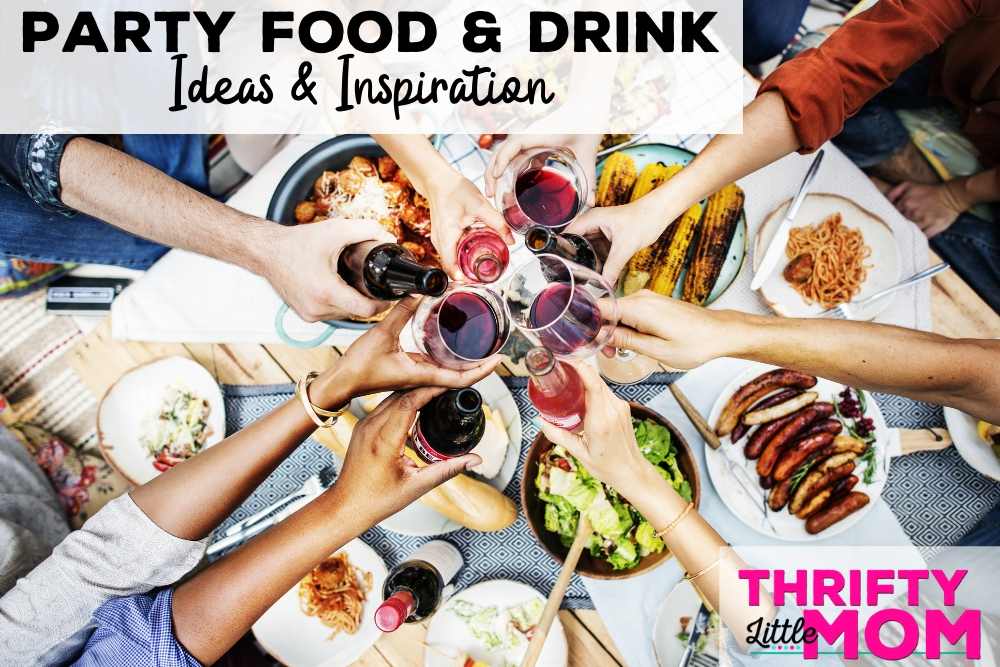 Ready to build your party food and drink menu?
My Top Party Food & Drink Posts: